The Start of Something New
First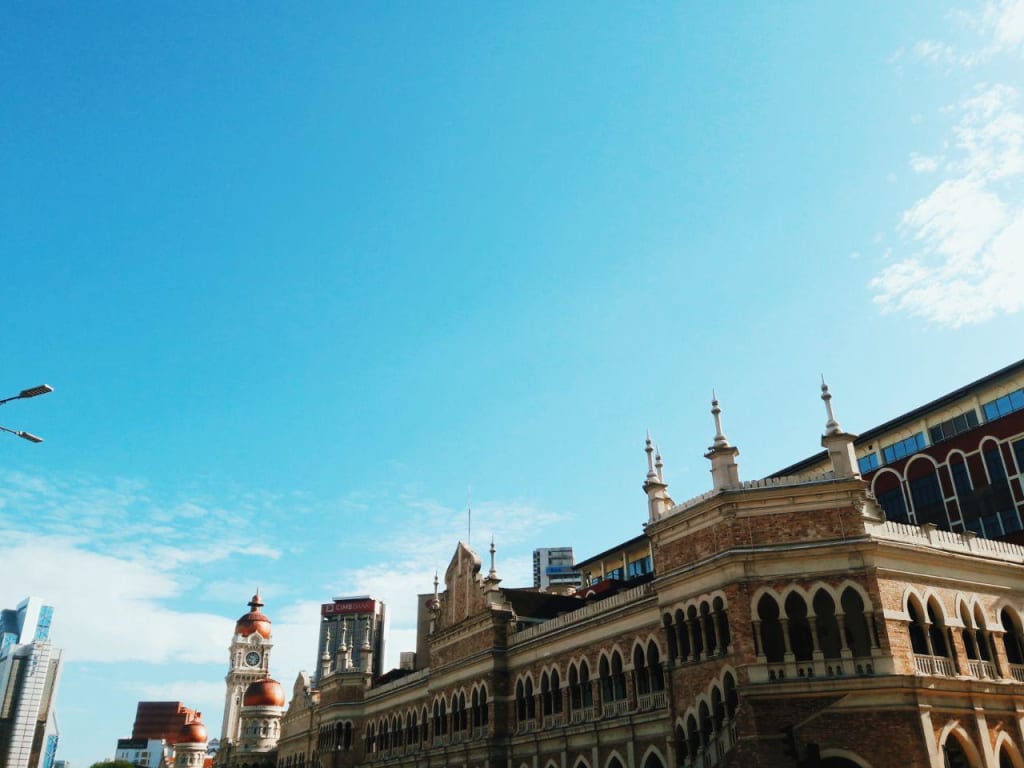 A chapter ending, but the stories only just begun.
These past few years had taught me more than something.I have been struggling with my mental health for so many years. I took more pills than i could swallows, i cut deeper everyday wishing that it will end the pain. I always have struggles, especially a battle with myself. There are days i felt 101% and there are days that i felt 20%. Most of the days i felt nothing. It was really hard for me to keep going. There are so many things that keep on happening in my life. I've been surrounded by snakes, not the animal but the human-kind-of-snakes, and I almost lost my dad. I did lose my family for quite sometime and trust me, it was the lowest point of my life. I did everything i could to save them. It is true what they said, the harder you hold the rope, the deeper the wound. I decided to take one step back and let the universe do its job. Everyday i'll remind myself that it is okay to be not okay. One day i woke up feeling great and other day, i don't even want to move out of my bed. Worst part is, I have been betrayed by someone who i never thought would betrayed me and i have been hurt by someone who i never thought would hurt me. Never thought I am a strong person until being strong is the only choice i had. The moment i knew he was with another person, i know it will be the end for us and within a week, i lost him and my dearest aunt. She passed away only few days after we fought. I started to lose myself, i mean more to distance myself. At the moment i felt numb. Both of them meant so much to me and losing them, it makes me almost giving up but little did i know Allah have a better plan for me.
When i thought i needed to take a break, the world was hit with the Covid19 pandemic. The whole world needed to be quarantine. It was not that hard for me as i LOVE to stay at home but to be quarantine for 3 months is crazy. I had my moment, my healing moment during the MCO. I did everything that i used to love. I started to make arts, read my favorite books and most importantly i started to writes again. The last time i write when i had my heart breaks, and suddenly i lost interest in writing. The person who came to my life when i least expected it, helps me through the hard days. Who would have thought that some stranger can change how you see life, and who would have thought that stranger means a lot to me now. That stranger show me how beautiful life is, and makes me a better-matured person. It was not easy at first because i do have trust issues and it ruined so many beautiful things before. I just don't want to take the risk, again. So this time, i'll just go with the flow. The least thing i can do is to pray to Allah, to keep this stranger forever.
Months went by and i learn valuable things. Nothing is permanent. The anger, the disappointment, the betrayal. It wont last forever. The feelings and the situation will never change if you are not taking the first step to let it go. You can feel all the emotions as long as you want but you CANNOT let it stay there forever. Learn to forgive, not just people around you but yourself. Sometimes you just have to believe and have faith. The more you think of it the harder it takes for you to move on with your life. I accept the fact that things happened, and if it what is written for you, nothing and no one will change that. Take one step at a moment. Learn to accept the fact that it is okay to let someone go. Just because i let them go doesn't mean I'm giving up. I just realized how i want to be treated, how i want to be love. As much as he would do anything to makes me happy, knowing he was with another person when we were together is enough. Not hating him yet I'm so thankful for the amazing years we spend. Being a girl with trust issues takes A LOT of efforts. It took me sometime to be "okay". However, i was blessed to be surrounded by great friends and family. They was there when i was at my lowest and never failed to support me. You know who you are, and i'm so thankful for that. I would do anything in a heartbeat to keep this friendship forever. To you, who never get tired of my mood swings, who never get tired of my childish attitudes, thank you. For always be there even when i questions so many things. I don't know what the future hold, i don't even know what tomorrow will be but one thing for sure, i'll keep holding on.
This is the start of something new.
healing
A little something of what has been always running on my mind.