The Limitation of Labels
Figure out your truth.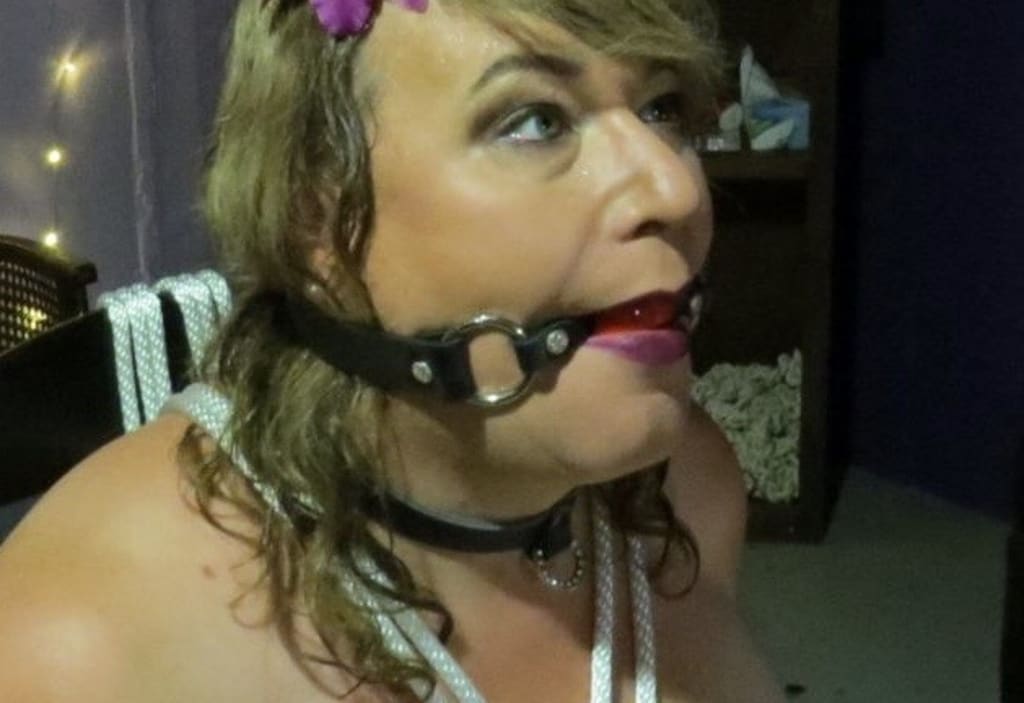 Everything in life is labeled in some way. It starts from the moment of our birth. We are automatically labeled as male or female. We celebrate this with gender reveals and pinks and blues. It's the way that we were taught and that's the way most of us think that the world is. It's true because that's what the world does. From the second that we are born, we are put into a box and we are expected to stay in that box. But for some of us, we discover that those labels are uncomfortable. We go on with our lives and we continue to function in that box and even confirm that box. But there is more to us. We are scared to scribble outside of the lines. We are taught to care about what other people think so we come to the conclusion that we are stuck in that box.
Not everyone believes in the labels and boxes that we are put into. We start to feel uncomfortable and it affects our lives in so many ways. For me, it started to allow anger to grow deep inside of me. I didn't even know what was causing it. It was just there and it festered until I began to lash out and to hurt the people around me. It cost me a relationship with two of my children and many of my friends. I'd love to tell you that this was a short period of my life but it wasn't. It was years of misery and self-loathing until I finally started to really understand what was causing and decided to be honest with myself. Still, it took years more before I found the courage to admit those things and to actually do something about it. When it finally happened it created fear in others. People had no idea how to react but most reacted with doubt, fear, and anger. Although I had found the beginning of myself it ended up isolating myself even more. I didn't fit in any of their labels or boxes anymore.
Figuring out who we truly are requires courage. There is a lot of noise around you that can take away from getting there. This is not something that you can do in an hour or a day. It takes deep thinking and honesty with yourself. You can't make decisions based on what other people think. What truly makes you happy? If you took everything else away in your life and you were left with only what makes you happy what your life looks like? Only you can answer that and I would hope that there is no label for it. It would just be what you need in your life to happy. Is that $70000 per year job worth it? Some would argue that you need to pay the bills. Good point. But are the bills that you are paying the ones that just keep you in an unhappy place? We often spend up to our means. What if you have half the amount and you were very happy? Would that be worth it to you? Or do you need to make more money to work towards a goal? There is no right answer here. I am just trying to get you to think.
I have done a lot of this thinking and I am not close to being done yet. In fact, I believe that it will never end. The hard work is getting rid of the stuff that really isn't me. I am listed as a "slut" on my profile. Does that mean I fuck everyone? No, it does not. To me (the only one that matters) it means that I like sex. I'm in a power exchange relationship as a slave where sex is taken from me without explicit permission. Does that take the word "slut" away from me? Nope, because it's something that I willingly consent to. It makes the times when I do have sex more exciting and pleasurable. I am a slave. I have been a Domme, although a fairly bad one. I top other people, I bottom to other people. So where do I fit? Truth is that I'm a bit of everything. At the core, I am a slave and that's what makes me happy. However, life is about balance sometimes so I do the other things listed too. My Domme is with me on this journey and we communicate a lot. We agree that we both need other things than just what is the core of our relationship. So we negotiate and only ask each other to be authentic. This has led to some very deep and meaningful conversations and admitting some things to each other that were not easy to admit. But, you see without the labels and the expectations that come with them we were free to admit things that were hard to say to others. There is nothing about our relationship that we do that is done because that is what is expected. We simply do what works for us. Yes, some things could be similar but we do them because that's what is right for us, nothing more.
This writing came about because I read a post that tried to say that we all fit into a certain category. It was claimed that this is how we achieve deep thinking and self-awareness. I couldn't disagree more. I chose to not write about this on that writing. I chose to say my truth there and to perhaps get you to think about your truth. I believe that when you let go of what people expect you to be and you become truly who you are meant to be that your world changes. Why be something you're not? Why be stuck in a box? Why not make your own world and your own truth. Be unapologetic about it. Don't be a snob about it though. Don't think that because you went your own way that it's the only way. Encourage people to find their truth and show them by living yours.