The Best Self-Help Books for Men to Read Right Now
Need a boost of motivation, confidence, and seeking happiness? There are the best self-help books for men to get right into.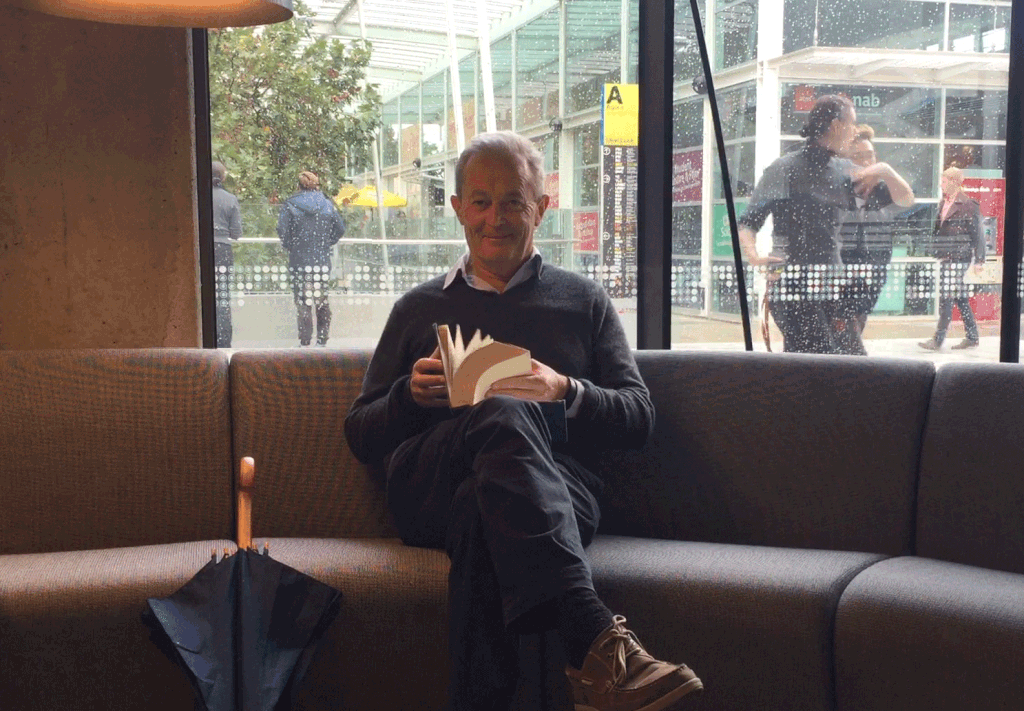 Everyone needs a little boost of motivation and productivity in life—even men. There are times in life when a man suddenly becomes discouraged to go further in a career, relationship, and life overall. And this can occur from a few incidences or one major situation that completely halted him from having the energy to keep going. Everyone needs that push to continue, and some men definitely need to hear it.
Or read it. We've compiled the best of the best self-help books for men to read. These books are chock-full of information on how to keep your relationship going, encouraging tips and advice for your profession, and being a well-rounded individual as a whole. Don't be discouraged to read a book; these books are easy reads and once you get into one, you won't be able to put it down. Trust me, any of these books can guide you into the right path in life.
This book is definitely one of the best self-help books for men to read ASAP. Self-empowerment, BS-free, and the perfect book for a good refresher, this guides individuals into the honest, no-nonsense, and tough-love approach to help improve yourself. This also helps you push the people who are blocking you from your dreams. Get rid of any negativity that constantly brings you down and become a stronger man.
This is a great motivational book for someone who really needs to hear it from someone else. If you're feeling discouraged to take on the world, grab this book and learn how to get through it all. This book can definitely change your life.
Author Jason Harvey offers daily advice on how to become more inspired in life. It's a guide that revolves around helping you achieving your ambitions and goals. A guide that'll help you block out any negativity and continue to move forward.
Achieve Anything in Just One Year. The title basically says it all. After reading one of the best self-help books for men, you'll have the knowledge to accomplish your goals in just one year.
This is a phenomenal read for those who can't seem to see the positive aspects about themselves. This bestselling book helped thousands of men understand themselves and how to handle their daily problems. Through identity, relationship advice, finances, temperament, and more, this powerful book exposes it all in a way for the man to find the solution themselves.
Whether you want to become a better individual for you career or for your partner, The Man in the Mirror can be your next best read. See yourself in a different perspective through this amazing book.
Among the best self-help books for men, You Are a Badassis an eye-opening and entertaining how-to guide that shows humorous and inspiring stories. Through advice, exercises, and the occasional swearing, you'll easily be hooked into this one.
This bestselling book allows you to understand why you are you, how to love your flaws, and how to change what you don't love. Become a better individual and use the tips and advice from this self-help book.
Getting Past Your Past is one of the best self-help books for men to read right now. This book treated millions of people worldwide, whether for major incidents or something minor, and men took the advice from this book and applied it to their own lives. And its positivity turned their lives around.
Through improving relationships to breaking through emotional barriers, succeeding in your profession, and digging up emotions that can't be surfaced, this book tells it all through a humorous, conversational style and real-life stories to relate to. Forget the past and focus on the present and the future!
This bestselling book was mentioned in People magazine as "beguiling" and "fascinating." Robert Greene manages to show the importance of being in control of your life. Block out the negativity that comes your way and allow nothing but positivity.
The 48 Laws of Power is a powerful book for men who can't built up the confidence to go out there and succeed in life. Learn how to achieve your goals without backing out and maintain a healthy lifestyle.
From the best self-help books for men comes Eat That Frog! by Brian Tracy. While this book doesn't literally tell you to eat a frog, but focus on tasks that you've constantly been putting to the side and get them done. There's an old saying that the first thing you should do in the morning is to eat a live frog, and then you'll be satisfied knowing that the worst thing is done for the day.
If you're a man who procrastinates basically everyday and has chores and projects piled high that haven't been touched in months, then you seriously must read this book. The book shows you how to stay in the game, have the motivation to get work done, and never fall into procrastination again as one of the most motivational books of all time.
Many people don't have the best relationship with their fathers and this book can help fix that. Among the best self-help books for men to read, Finding Our Fathers shows how you can solve the inner conflicts of the father-son relationship and positivity built on it from there.
This book also shows how to maintain a happy and healthy family through the relationships with your spouse, children, family, and bosses. Become a better father by learning from your father's mistakes.
Many men ignore the topic of talking about their feelings—which certainly isn't healthy. Everyone needs to let out some steam every now and then, and this book by Terrence Real shows just how to let go of the stress and talk about your depression with others.
Depression is a serious mental health issue that many people, and men, face daily. Avoiding talking about depression only makes it pile up and go nowhere. Learn not only how to cope with depression, but how to talk about it to family and friends. Don't keep your feelings to yourself any longer.
Lastly on this list of the best self-help books for men is Raising a Son by Don & Jeanne Elium. This is the perfect book for new dads who are just getting to understand parenthood and how to raise a child. Similar to Finding Our Fathers, this book solely focuses on raising your son the best way possible.
Yes, there are challenges to face when it comes to becoming a father, but they all can be conquered with the help of this amazing book. Through patience, compassion, commitment, and experience, Raising a Son can show you the ropes as a new dad.