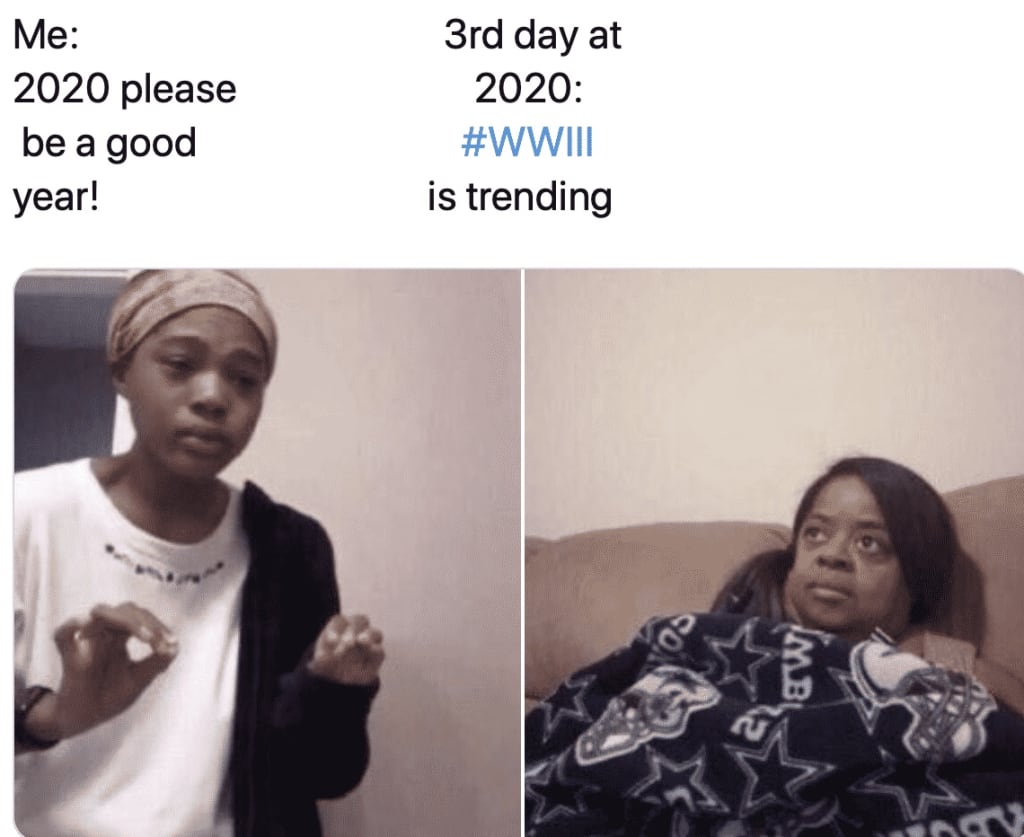 Dear 2020...
I think we can all admit that this year took a turn for the worst, and real quick. Now, I don't typically like to follow the status quo of people's outcry of how awful the year is going. Unpopular opinion: the events we've experienced this year is the same crap that's been taking place every single year. The only difference is that it's been magnified and captured to a greater extent (a part from almost the whole world being placed on a lockdown - this will definitely go down in history, and hopefully as a one time only). I, of course, sympathise with everything that's going on. But I am a hopeful spawn.
I started this year off so optimistic. Having left the hardest year of my adult life, I was so adamant to see in 2020 with a better perspective, a fresh mind and renewed energy. And I did. But one thing I forgot - is to let go of 2019.
My mind still feels wedged in all the significant events that transpired last year. My memories greet me each and every morning. They serve me like heavy dead weight on my back that I can't shake and let go of. So many regrets I'm still grieving, lost love I'm longing for, and a world so different to my norm that I wish I was never exposed to. I'm in 2020 but I don't think 2020 is yet in me.
I placed my hope in the new year solely in God. In who He is, who He's called me to be, His promises, His word and the good work that he's started in my life. I was encouraged by these truths and so hopeful for that which was yet to come. And I still am, but I have a lot of pruning and growing before I can finally immerse myself into this new year.
I feel like I'm still yet to enter the new year mentally. I'm still very much waiting to be ushered into 00:00 on the 1st January 2020 before I scream Happy New Year! But what can I do to help me let go of the past, so that I can finally live in my present and have long lasting hope for the future? If you too are mentally trying to catch up to your physical, consider the following:
💡Tips:
Don't forsake prayer. Or meditation/any form of self reflecting. Cleave onto the Prince of Peace for strength. To obtain peace is little to do with our circumstances, and more so with our reality. Form yours in the very source of perfect peace.
Seek counsel. I've opened up to hardly anyone about everything I'm dealing with and going through, but I did recently embark on Cognitive Behavioural Therapy (CBT) which has given me a platform to assess my emotions and to help navigate them. It's a good start and offers key nuggets that I can adopt to use practically on an everyday basis.
Have something(s) to look forward to. Be it projects, a holiday, a new film coming out, or even an everyday task, set your mind on the things to come. Be so consumed with looking forward towards things, rather than back at the things you can never change.
Journal. Get all those thoughts and feelings down. And get creative with it. It may be in the form of a prayer, or a poem (I know someone who draws graphs all over his). Whatever, and however, release looks like to you, get to it.
Keep your mind stimulated. I'm not much of an advocate for keeping busy because it seems like a cop out; a way to be so consumed by other things that you forget about your worries. It's useful, but only to an extent. I prefer engaging in activities that require me to be mentally engaged, but are not exhaustive. Gym and going for runs is my go to. Releasing my energy through exercise is more productive for both my mental and physical health. Learning something new, even if it's just google research. Do a bit of problem solving - long division and algebra is a bit of me, and so satisfying when I manage to crack the answers!
All in all - as much as I hate to admit and to allow for - allow time to take its toll. It's hard, especially for me where I feel like I've already wasted away half of this year already. But I rather 6 months of self-awareness and being proactive in responding to my needs, than allowing myself to continue in this rut - never really in the present, and certainly not living for anything in the future.
@2020, I'm not done with you yet.
Happy New Year!

essamey
A self-help guide for people who understand Black Twitter references.
Navigating love, relationships, faith & lifestyle.
IG: essamey_
See all posts by essamey →