Savor
Grey walls and the ever-changing sky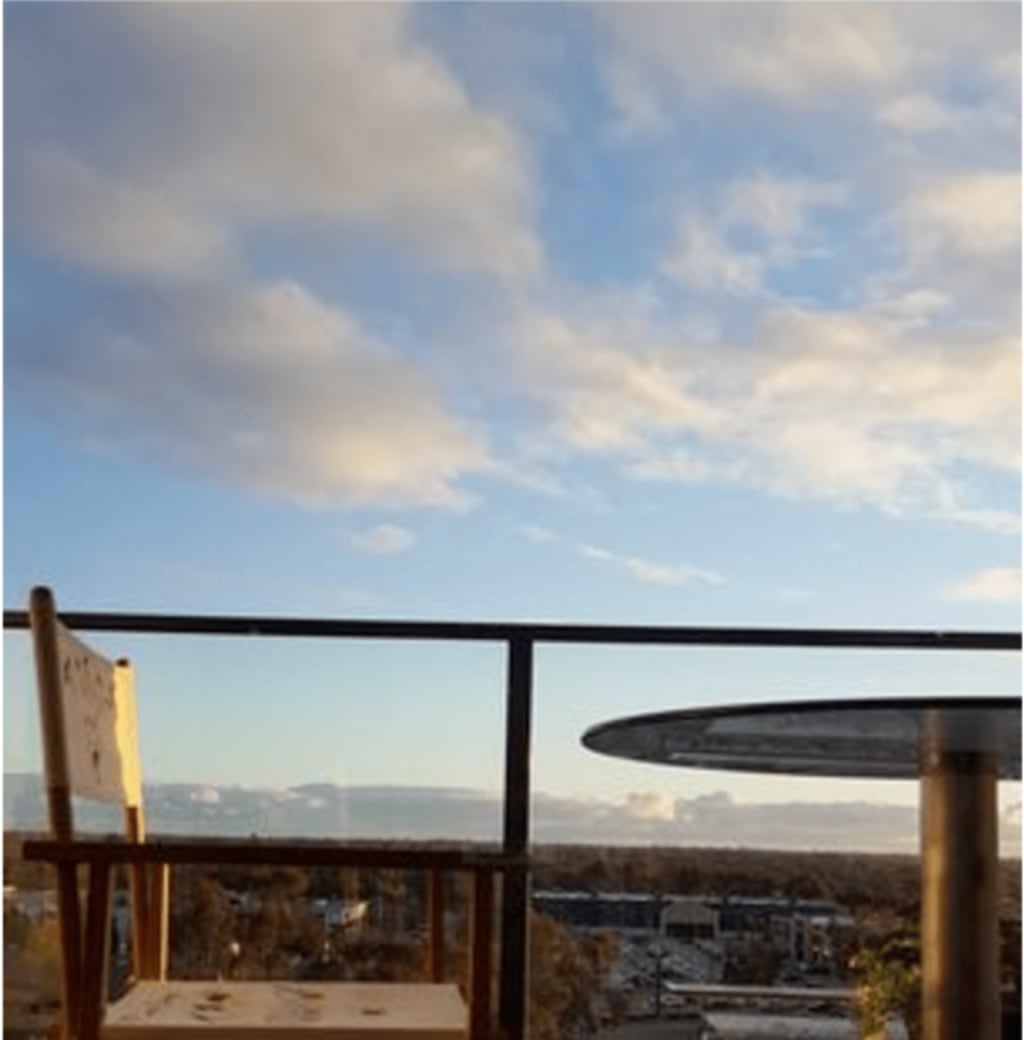 Staring at a grey wall. That's what I was doing. That's what I had been doing for hours, perhaps weeks. It felt like months. I'd memorized every crack, every undulation in plaster, every blemish in the paint, and still, the page in front of me stayed resolutely blank.
Well, mostly blank. The elegantly scrawled words New Year's Resolutions mocked me from the pristine white of the page it sat on.
I spun in my chair blurring the words and the wall, only to come right back to the place I started.
I'd never been good at new year's resolutions. Never put enough time in to form a meaningful commitment. Resolutions were usually pipe dreams conjured over too much drink and too little sleep.
A few old ones flitted through my mind. Save $100 000, not sure how I planned to fulfill that promise when I make much less than that in a year. Get Fit, that one had resulted in the purchase of exercise pants that saw sunlight less than five times before being left to decompose in a drawer.
I had vowed to become more flexible a few years ago. I stretched out my legs and arms across the space between me and the dusty desk. Nope. Still couldn't touch my toes.
But last year I had gotten serious. I would make a resolution; I would keep it. I read articles, watched videos, scanned all forms of social media for the right phrase that will make my life better. Keep it simple. Minimize. Not an exhaustive list of tasks. One.
I would have one resolution.
Even I could keep one resolution, couldn't I?
I stumbled across the idea on a travel page on Instagram. You know the ones, beautiful people in beautiful places, designed to make you feel self-conscious about your own grey, unfiltered life. I should have known it was doomed from the start. But I was certain, I had hit upon gold. With all the confidence of a cat climbing a tree I wrote down my chosen phrase on the blank page of my diary.
Seek out adventure.
Seek out adventure, in 2020. Do you see my problem?
In fairness, when a cat climbs a tree it doesn't expect a hurricane. 2020 was the year the world ended, and kept ending, and kept ending. And though I tried to enjoy where I could, there were few adventures I could go on confined to my two-bedroom apartment. It was a year for canceled plans, binge-watching, and gaining weight. Unpredictability became the predictable norm.
My resolution fell flat. All at once too complicated and far too simple-minded. The world had been cloaked in a blanket without stars and beneath it, we all went mad. For toilet paper, of all things.
I spun in my chair again, phone in hand, mindlessly scrolling through social media, every post claiming 2021 to be better. Because of course, it couldn't get worse. This I doubted. I was blessed with an overactive imagination, a blessing that sometimes felt like a curse, and I could think of a hundred ways it could get worse. In my more fanciful moments, I was almost convinced that the zombie apocalypse was nigh, though, poor zombies, if the last year had taught me anything it was that brains were in short supply.
I came across a quote, a good old Oscar Wilde.
To live is the rarest thing in the world. Most people exist, that is all.
It was hidden amongst the pictures of parties, dresses, and booze, and I couldn't help but think the user had missed his point. Look at my Insta story, see how much I've lived! Because of course in my generation, if it isn't documented online, it as good as never happened.
I tossed my phone onto my desk to resume my vigil of the grey wall only to find it wasn't grey anymore. The light of the last day of the year had slipped in through my window, painting the wall pink. It cut across my desk, transforming dust motes to glitter and stars. Even the grime on my window had turned to gold by 2020s last falling light. Clouds dipped in orange pink and purple scattered across the sky, each building lined with gold, glowing as the sun made its descent.
It was then that I took a breath. A real breath. A deep breath. And as the air filled my lungs I was sure that this was the first real breath I had taken all year.
How had I never noticed this before? Nearly a year confined to this room and id never noticed this technicolor display. Each wall a vibrant hue, each thread on the carpet lined with silver.
The sunset every day. 365 days in the year and I had missed 364.
As I sat there watching the colors slowly fade a word drifted into my mind. A word that I had seen before, badly printed on a flyer by a health teacher, five ways to stop depression. I had never taken much stock in it.
Savor.
I took another breath as the vibrant light turned to pastels, as birds danced from tree to tree and the sight of the world faded before my eyes. Just watching. Not photographing, Instagramming, or snapchatting.
Just watching. Breathing the world in.
I didn't need a resolution. I needed a practice. Summed up in just one word.
Savor.
Because when everything else was stripped away, the social gatherings, the fancy gym, all you are left with are the little moments.
The smell of toast and tea in the morning. The smile your partner makes when he doesn't know you are watching. The sight of stars and the moon when it hangs low.
The ones you forget, because you are too busy doing other things. Planning those big things. Those Instagram worthy moments and forgetting the small things that are seen as worthless because they don't contribute to likes on a page.
You forget to enjoy the sunset.
You forget to enjoy the rush of pleasure from falling into bed after a long day.
You forget to taste your food.
Your food!
How long had it been since I tasted my food? Stuck in my head, a world on autopilot, devoid of color.
2020 showed me that there are so many things that I couldn't control, made me afraid of things I couldn't see. I was so focused on what I couldn't do that I forgot to look. I forgot to notice. The dust motes hanging like magic in the air, the joy of stretching, the music, the noise and even the peace of silence, the beauty in mundane things.
In 2021 I will. A practice I will develop each day, guided by one word.
I will search for the beauty, and I will savor it.
And if ever I feel the grey walls closing in again, I will look to the light, the sky, and the sun. Because no matter what the world tries to take, it cannot take the light and the ever-changing sky.
Reader insights
Be the first to share your insights about this piece.
Add your insights