Reclaiming Life through Reclaimed Materials
and A Pair of Scissors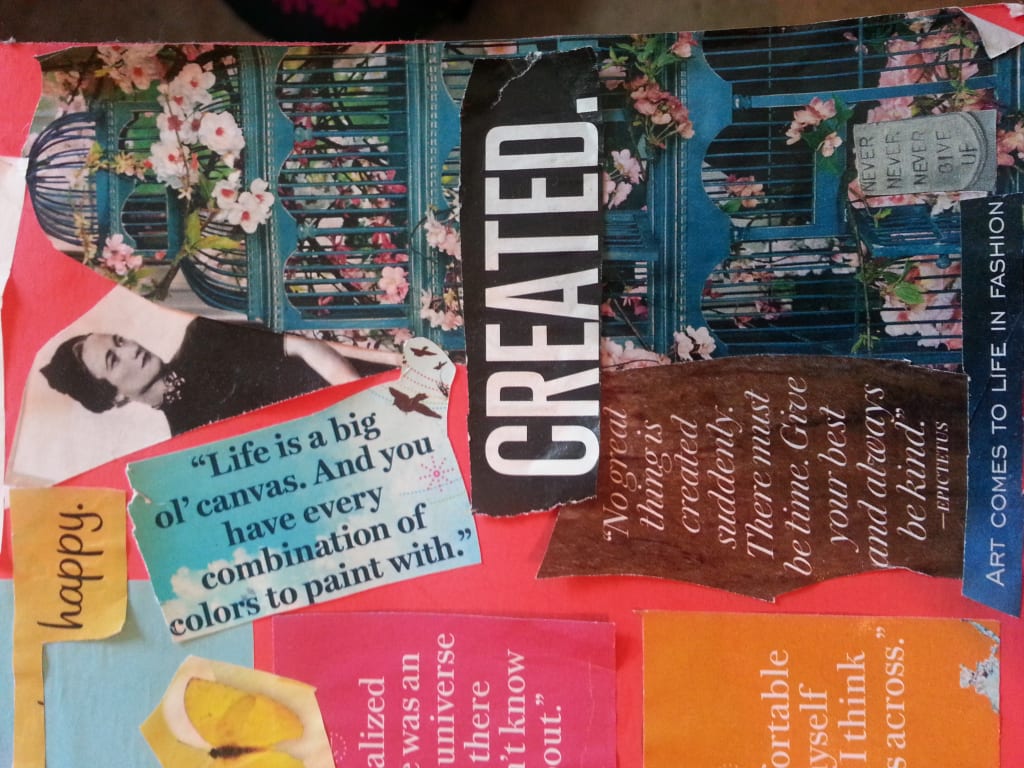 What if we could embody plain, sheer happiness, with not much more than reclaimed materials and access to a pair of shears? I question the notion of our very own creativity being stretched when we utilize less, by simply working with what is near and dear.
I remember the first time I put creativity to the test…, or perhaps it was creativity testing me. A grade school art class assignment presented the challenge to create something out of a single, recycled milk carton that was free. We could only use a pair of scissors, along with a box full of paper, copper metal, tangled fishing string, and other tiny miscellaneous things.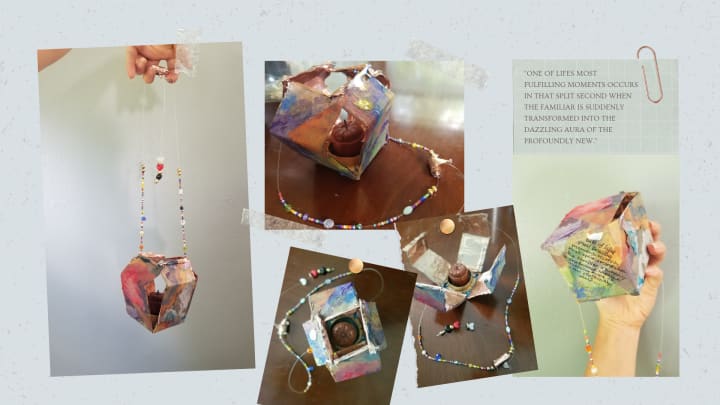 When most of my peers gave up or laughed the project off, I thought to myself, "what a shame!" All one needs is a slight shift in perspective, and perhaps to see this as a game. With wide eyes full of wonder and a twist of curiosity leading the way, we're sure to receive nothing lower than an 'A.' However, nobody ever said to be conscientious of such competitive letters, numbers, and scores, where the mysteriously creative force, at the source, can become tamed.
I deeply questioned the need to cross every "T," dot every "i," or walk in a single file line. Yet at the same time, I grew up quickly, with a grownup home, grownup things, grownup friends, and a grownup job, earning Uncle Sam's dimes. The hours, days and minutes became dim and dull the more I compromised. That is, until one day, when I suddenly stumbled upon a diamond ring that lit up and oh, how it shined...
I placed this ring and its twinkles into an envelope for the 'lost-and-found.' According to the rules it'd be mine in three months if 'Human Resources' didn't hear a sound. Possibilities filled the air as I couldn't help but imagine what I'd do with this foreseen treasure mound. Allowing me with more money, and therefore time, it'd surely be enough to get off the ground.
Three months came and gone, and I didn't hear a peep, so I called, and called and called, until the key holder finally agreed to meet. I watched as the locked safe slowly opened toward me, and was handed a torn envelope that looked straight off the street. Inside, the diamond ring was replaced with a fake one, and at the sight of it stolen, I knew I quickly needed to flee.
With all of my mustered up will and might, I realized I could no longer wait to pursue a creative life. So I said goodbye to 90% of my belongings, and kept two remaining boxes in plain sight. One was labeled "journals," that was taped up nice and tight, and the other bin, categorized "art supplies," was open and ready to access any day or night.
Trimming through my suitcase, I designed a versatile wrap skirt that converts into a halter dress. Within this one garment, are 12 interchangeable sizes, for any season of change, creative spurt or mess! Sewn with linen, it's breathable, yet durable nevertheless, and adding a pocket with some upcycled fabric provides a utilitarian edge with a little splash of color expressed. Inside said pocket is a pair of scissors to carry with me wherever I go, and available for whatever's made next.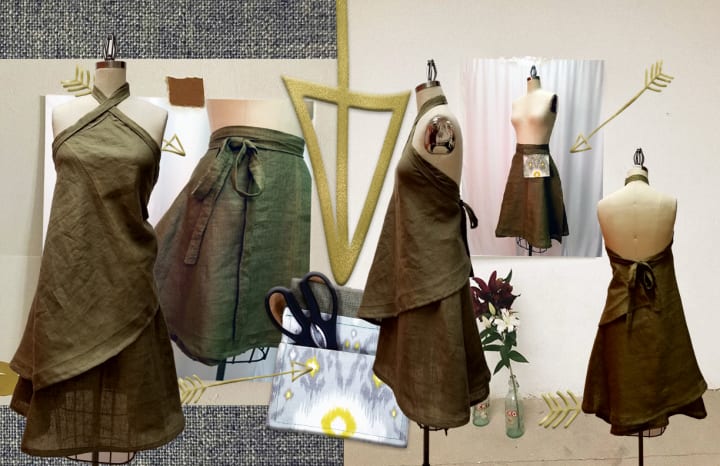 Clipping my way forward with no prior construction experience and a tad bit of stubbornness, I embarked on a journey to build a 302 square foot tiny house on wheels. I had many blueprints I'd come to draft, cut through and revise, until the design became more real. I'd spend my days hunting and gathering reclaimed materials that'd fit inside my automobile. Then I slowly started to piece them together like a puzzle, bringing me all the good vibes and feels.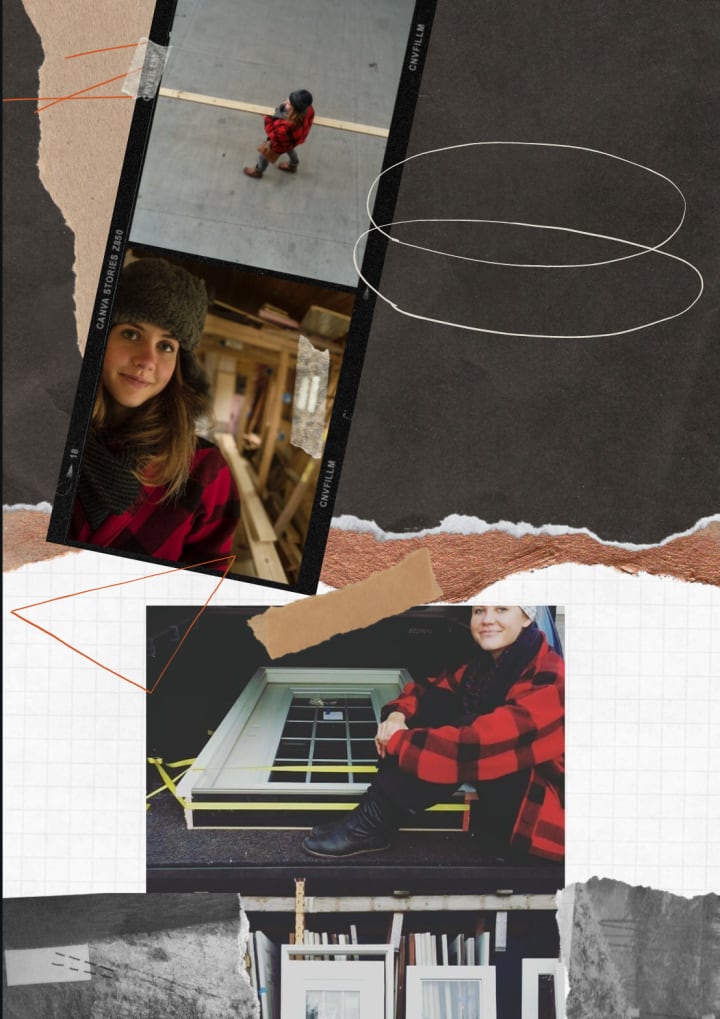 Along with the handy scissors, is a pocket full of more dreams. It includes building an intentional lifestyle, starting with a sense of place and purpose for every hand-me-down or handmade thing. As I paint wonders of the natural world, I imagine them being framed and loosely hung together in theme. Just as a dream catcher was made to hang above my one-of-a-kind bed frame, so is a macramé hanger with half-century old bells that'll ring every time the door opens and swings.
Outside of the tiny house and venturing off the beaten path, I cut myself some slack. If a log needs some chopping, for instance, I'll upgrade the scissors for an axe from my handy pack! I carve a wooden spoon to hang on the kitchen wall that's painted nearly black. Then the leftover shavings of bass wood are combined with other natural treasures and made into a hanging artifact.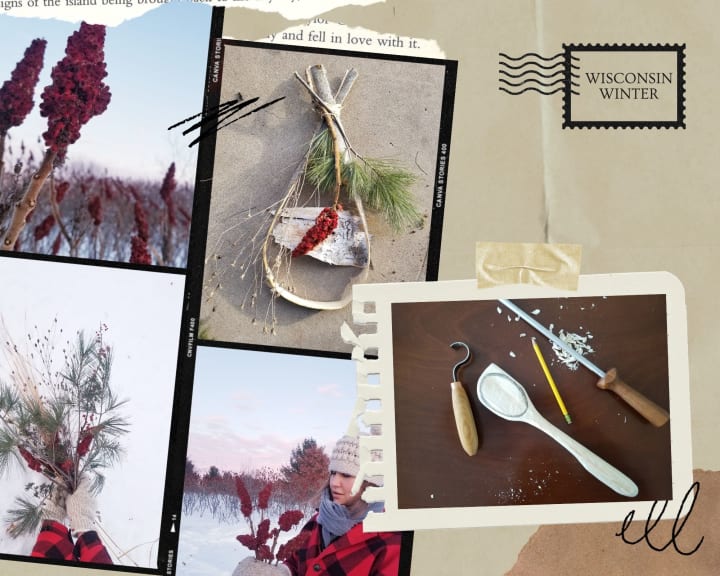 Continuing to snip one foraged good at a time, I use fresh blooms for flower essences, nettles for tea and cake, and wild ramps to make guacamole with lime. The scissors are accompanied with digging tools for gardening, and, I'm incredibly humbled to protect each seed, as global warming is on the climb.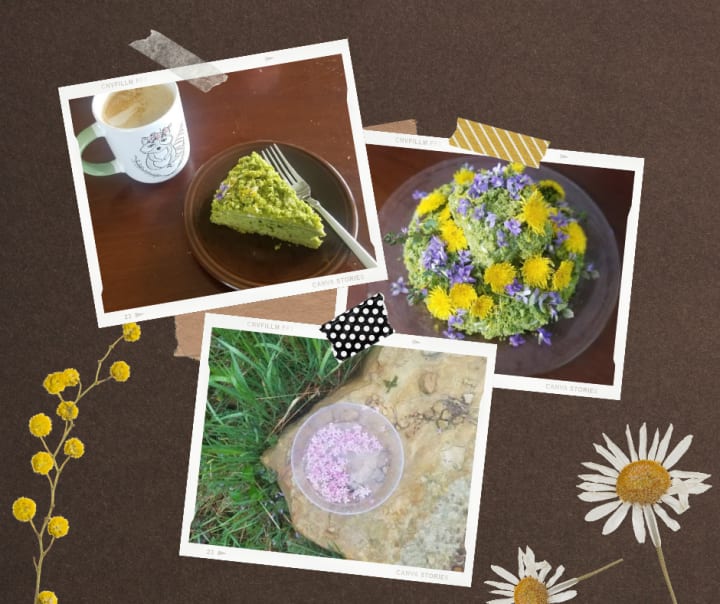 And when my time is up here, I question what will make the final cut. I hope loved ones come back to the homemade greeting cards I snail mail them, if or when they ever feel in a rut.
They call me an artist with many projects, passions and pursuits, and with a grin and a nod, I can't deny that it's true! Perhaps if you've read this far, maybe you're a multipotentialite too? Needing not much more than our own two hands for creativity to ensue, we can turn one piece of thread into laces for a shoe and walk in those shoes that light up a whole other clue.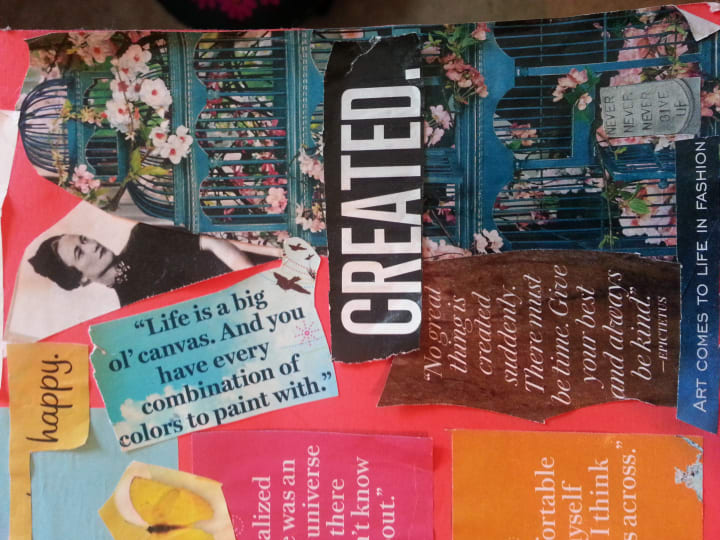 Without creative endeavors, I don't feel free and I don't feel like the fullest expression of me. Powered by purpose and empowered by creativity, I'm overjoyed by the simplicity of life's everyday inspiration to take in and see. As I look back on a vision board made over a decade ago, I'm reminded to create for no particular, end result, but through the process in and of itself, as a living, breathing human being.
I believe creativity is a wild gem we hold the key to, allowing us to reclaim life when we're feeling stuck or stagnate, and when procrastination needs to whither. A creative lifestyle can be as simple as turning stale bread into French toast, only to then pour over it a maple syrup river. It can always be polished, harnessed and tapped into, within a state of flow, or even in a Wisconsin blizzard. It's as if our inner artist is always ready to awaken, unfold, and make itself known, whispering to us, "come hither…" And all we have to do is think outside the box, see what we can do with the box, and a pair of scissors.
***
This publication was written for Vocal Media's "Create Your Happiness" challenge, in collaboration with Fiskars. The only submission requirement was that the story had to include a pair of scissors. To find out more about this challenge, click here.