People Who Inspired Me To Be A Writer: Ice Cube (rapper/filmmaker)
How my top favorite Hip Hop artist of all time inspired me as a writer.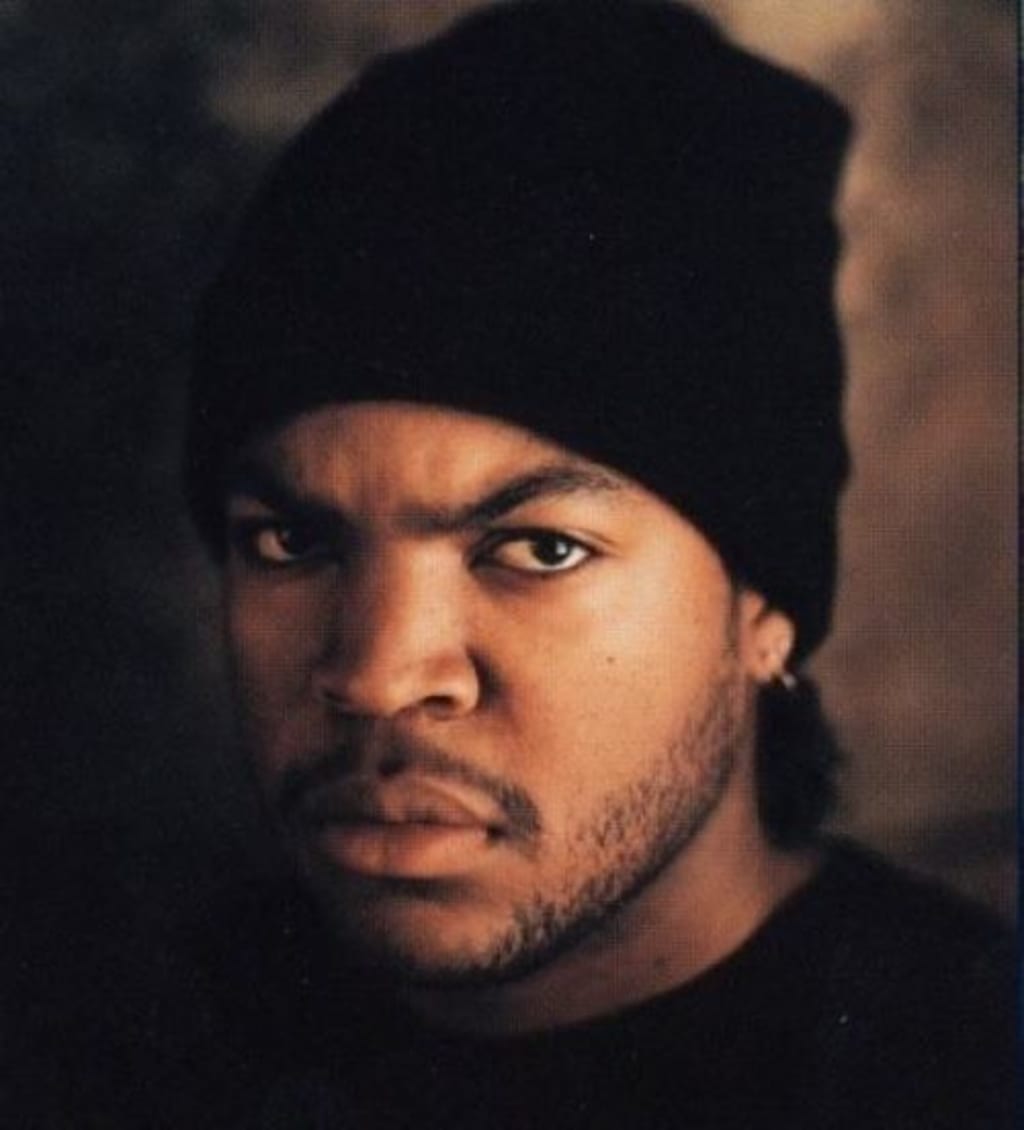 As a writer I draw inspiration from almost every avenue of art and life. My biggest influences for writing mainly come from film, literature, and music. When it comes to music I'm a nerd so I can pretty much enjoy almost anything and I'm respectful of every form of music that exist. The genre of Hip Hop is one of my favorite forms of music and when it comes to rappers, my top favorite rapper of all time is west coast Hip Hop pioneer, Oshea "Ice Cube" Jackson. Ice Cube as he is known to most is not just my biggest influence in Hip Hop, but also one of my biggest influences as a writer and storyteller.
Born in South Central, Los Angeles, Ice Cube rose to prominence in the late 80's and early 90's as a frontline member of the Gangsta-Rap pioneering Hip Hop group NWA. This groundbreaking group would make a name for itself by their lyrical content by shedding light on the gritty reality of living in the California inner city. The bold and abrasive lyrics of their songs like Straight Outta Compton and F---Tha Police would make them a target for not only opposing critics of music, but also politicians and the federal government. After leaving the group to a business feud with the group's management and fellow members, Ice Cube embarked on a solo career in which he expanded on the subject matter he introduced in NWA in a way that would not only solidify his legendary status as one of Hip Hop's greatest voices, but also as one of music's most prolific storytellers.
When I think about how Ice Cube has inspired me as a writer, the first thing that comes to mind is his subject matter and his art of storytelling. Ice Cube has always been known for how well he vocalized the plight of the inner city dealing with the issues of race-relations, crime, injustice, politics and economics. These are all issues I grew up around in the inner city, so I could relate to them very well. Whenever I listened to songs from Cube like "Tales From the Darkside", "My Summer Vacation" and "When Will They Shoot", I wasn't just hearing a story being told or hearing someone tell me about what was going in the community I come from, but also having a vivid visual painted in my mind of what was taking place as if it was playing on the screen of a television. For me this was a great way to incorporate entertainment with information and education to the masses. I knew early on that telling stories in the way that Cube did and painting the picture of what was taking place in such a way was how I wanted to be as a writer.
Another great talent that Ice Cube always had as a storyteller was a healthy sense of versatility in the tone of his lyrics on his albums. Cube had a knack for being able to talk about something that was very serious and thought provoking, but also very humorous in its tone. From songs he had on his second album, Death Certificate like "I Wanna Kill Sam" to other songs on the same album like "Look Who's Burnin" , Cube was good at being able to switch the mood from serious and eye-opening to jokes and laughter all in a span of just 30 minutes. Cube also showed off this level of versatility when he made his transition to filmmaking.
In 1991, Ice Cube made his acting debut in John Singleton's landmark debut urban drama Boyz N Tha Hood a movie who's title was inspired by a song written by Ice Cube when he first joined NWA. After the success of the film and Ice Cube's growing career as an actor, director John Singleton suggested to Cube that he try his hand at screenwriting, telling Cube that if he could write a song then he could write a film, this would prove to be accurate as Cube would go on to write the Friday film series which would end up being some of the most popular comedies ever.
From Cube I learned that the art of storytelling not only translates to different themes and genres, but also different formats and outlets of which you can further show what you are made of as a writer. The pen is mightier than the sword and Ice Cube has proved that with his pen his whole career. I always look forward to what Cube cooks up next and I'll always appreciate how he has inspired me as a writer.
celebrities
About the author
Hi I'm Joe Patterson. I am a writer at heart who is a big geek for film, music, and literature, which have all inspired me to be a writer. I rap, write stories both short and long, and I'm also aspiring to be an author and a filmmaker.
Reader insights
Be the first to share your insights about this piece.
Add your insights