Motivational Monday - Lady Gaga
The real story behind the fame monster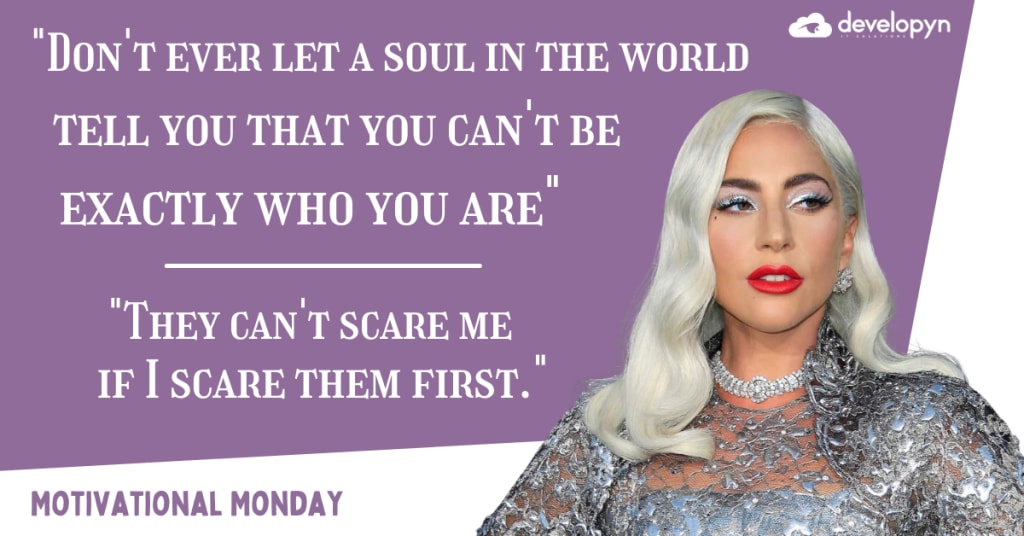 Starting Out
She's known to the world as Lady Gaga, but underneath all that comes with the name there's a person inside who's faced struggles and had to fight to get to where she is now. Born Stefani Joanne Angelina Germanotta in Manhattan, New York City, her family were upper-middle class and there was never a need to worry about money, though it would be wrong to assume there were few tribulations in regard to her upbringing. Her parents, both Italian-American, came from lower class families and had managed to work their way to success, so there was a deep-rooted appreciation within the family for what they had.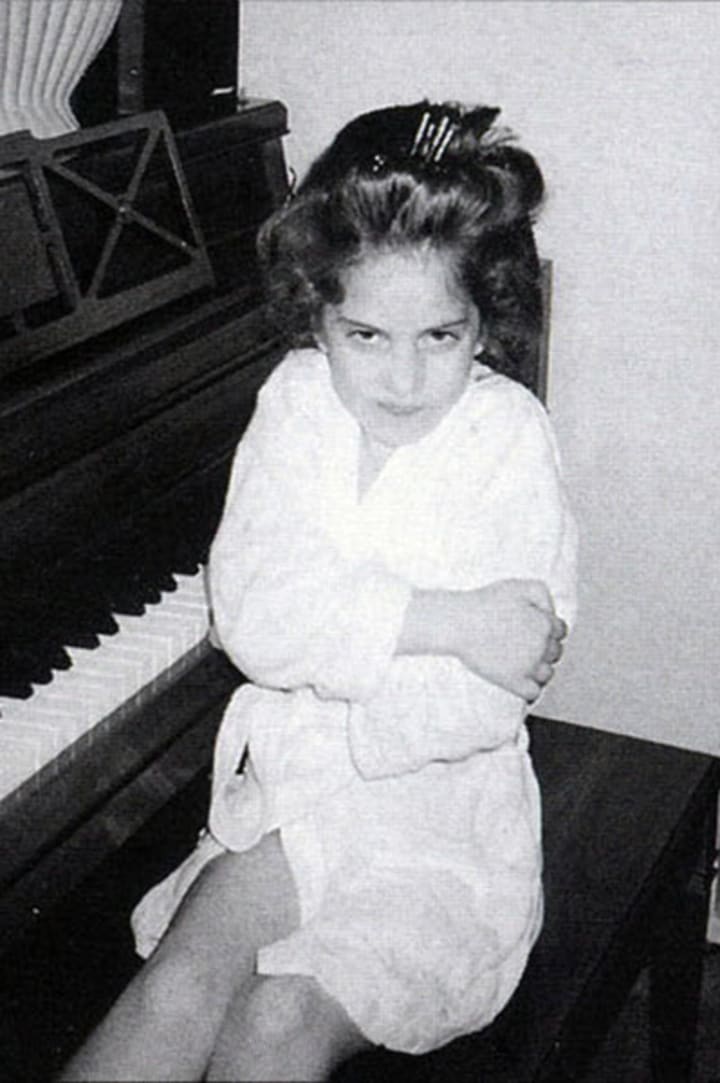 Going to an all-girls school on the Upper East Side to many may seem like a dream, but to Gaga it was nothing short of a nightmare. Not only was there name calling, but she felt she was bullied for being who she wanted to be. She spoke to Rolling Stone in 2011 and told them "I used to do these really big Evita brows…I used to self-tan, and I had this really intense tan in school, and people would say, 'why the f*** are you so orange, why do you do your hair that way?'" The probing from her fellow cohort led her to revert back into her shell and a lot of the time she didn't even want to go to school.
From a young age Gaga knew she would be a star. She had the drive and the charisma it takes to make it to the top. At the age of 11 she started taking vocal lessons with Christina Aguilera's voice coach as well as learning how to play classical piano as she believed those are the building blocks to writing a successful pop song. We all know that Gaga is innately passionate about being unapologetically yourself, which is why it shouldn't come as a surprise to learn that not long after enrolling in NYU Tisch School of the Arts, she dropped out. She moved out of her family home and worked whatever small job she could while trying to further her career.
Rise, Fall, Rise Again
In 2005, aged 19, Gaga was raped and has since said she had to undergo mental and physical therapy in an effort to get over it. Though friends, family and doctors have helped her in her recovery process, she still suffers from PTSD - attributing it to the event. Being one of the strongest women on the scene, she didn't let her experience destroy her. She wanted to make something of herself, and only a year after such a horrific event she was signed to Def Jam Recordings; one of the biggest record companies in the world. It was all headed in the right direction until three months later when Def Jam dropped her. Why, we're not sure, but Gaga herself claims "it just wasn't for them" - and to that we say their loss.
It was at this point Gaga started to dabble in the darker side of the city, performing Burlesque in diver bars and taking cocaine. By 2008, however, her then-boyfriend Rob Fusari introduced her to Interscope Records as a songwriter. This is where her career really started to take off. She was writing songs for legends such as Britney, Fergie and the Pussycat Dolls. While referencing a vocal on one of the songs, R&B top-dog Akon overheard her and instantly signed her to his own label. This was it, her big break was finally here!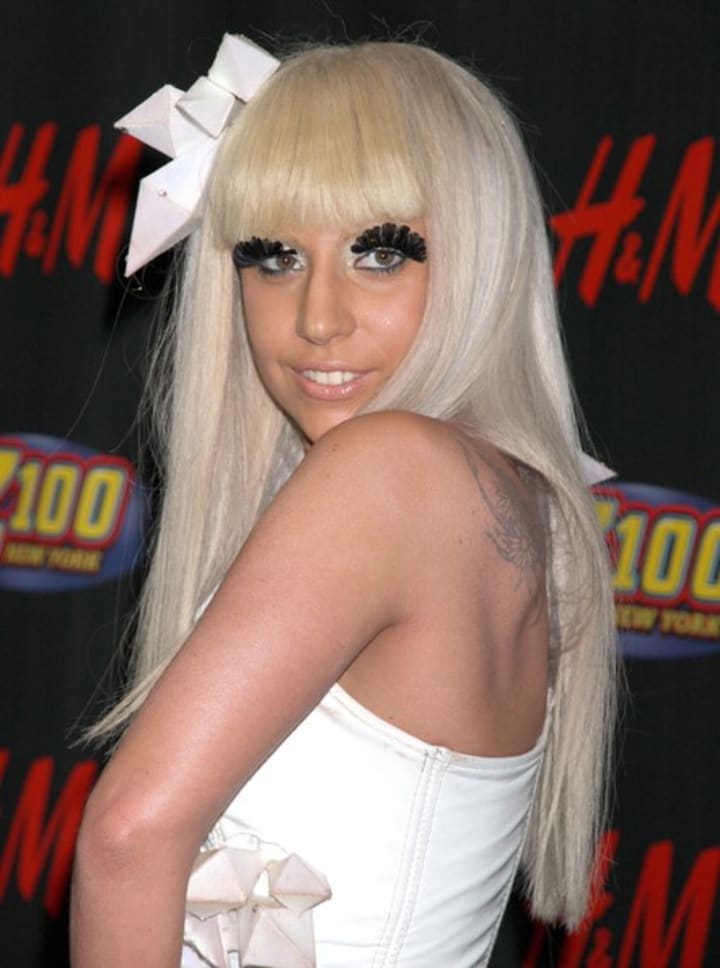 Upward Trajectory
The Fame came out less than a year later and went on to sell in excess of 4 million copies. The 22-year-old had done it. At the time Billboard applauded her claiming, "The Fame proves she's more than one hit and a bag of stage tricks". I think we can all remember the novelty of the album; it was like nothing else we'd known in our generation. It was out there, it was slightly provocative, but what was important to Gaga was that it was her through and through.
Since her big break, she has gone on to sell millions of records and won a staggering 12 Grammy Awards, alongside three Brit Awards, eighteen MTV Video Music Awards and two Golden Globes - among others. Though her career has been unequivocally successful, she is not only the pop rock star we see in the media. She is a strong advocate for global peace as well as being a firm believer in equality for all.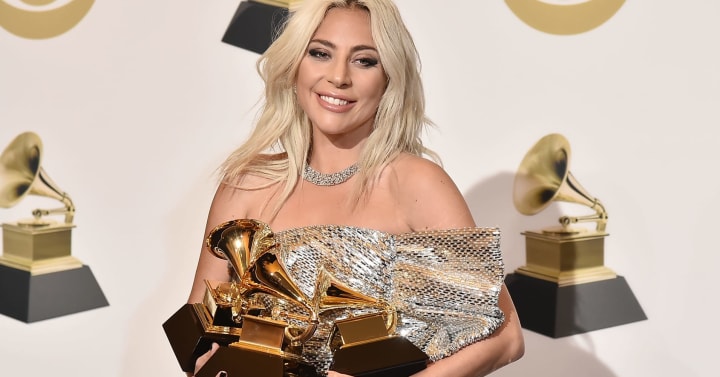 The Greater Good
In 2012, Gaga founded the Born This Way Foundation. The organisation is in place to focus on youth empowerment. It was instilled to support the wellness of young people to ensure they had the power and tools to "make the world kinder and braver". BTWF partnered with Office Depot in 2012 who offered to donate 25% (a minimum of $1million) of sales to providing limited edition school products in an effort to excite children about the prospect of returning to school.
Having been bullied herself, Gaga created the "Born Brave Bus", an initiative against bullying. It was a bus that followed her on tour and acted as a youth drop-in-centre. In a similar vein in March 2019, she wrote a letter to supporters of the Foundation announcing a new programme offering support for teens suffering from mental health partnering with the National Council for Behavioural Health. In her letter she stated, "every young person should have someone to turn to when they're hurting. It saved my life, and it will save theirs".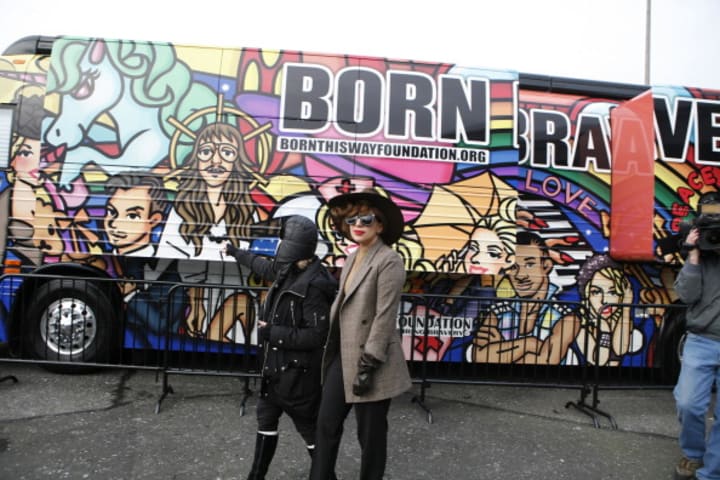 As a bi-sexual woman, Gaga stands in strong solidarity with LGBTQ+ rights and to many she is considered a gay icon. "The turning point for me was the gay community", she attributes much of her early success to their support and has spoken publicly opposing the likes of Donald Trump and policy such as "don't ask, don't tell". Her support for good doesn't stop there, last year she made an enormous effort in raising £28 mil with Global Citizen for WHO (World Health Organisation) supporting the COVID-19 Response Fund in an effort to supply PPE, supplies and test kits globally.
"I used to wake up every day and remember I was Lady Gaga – and then I would get depressed". Being the "Queen of Pop" is a constant battle for Gaga. She stands for being unapologetically yourself no matter what anybody says about you but she has internal struggles she faces every day and has gone through periods of thinking a lot about "really dark sh*t". Through it all however, she stands for what she believes in and she has been able to find the root of some of the issues and face them giving her a sense of freedom and control.
We can all take a leaf out of her book, allowing ourselves to be true to who we are. We all have the power to change the world for the better by fighting for what we believe in - no matter what anybody else thinks. Gaga can be an example to us as she is someone who has been knocked down in so many ways and yet she got back up and came back stronger, using those hardships to push her to be the best version of herself.
For more articles of inspirational women with similar stories, take a look at our two Motivational Monday blogs published on Rihanna and Billie Eilish: