Meet "Khey Baby"
Meet "Khey Baby"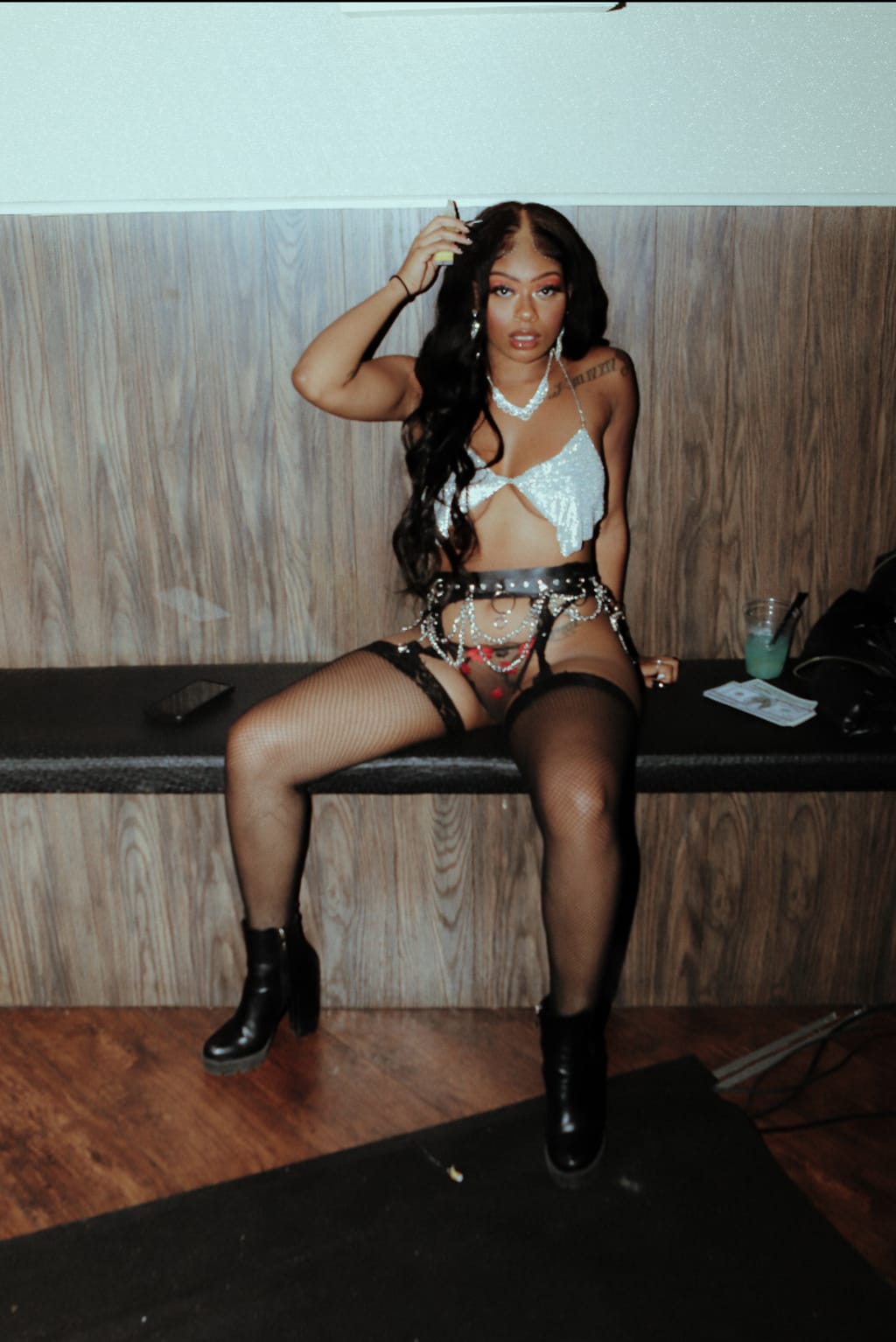 What's your name, and where are you from?
Hey Y'all! It's ya girl "Khey Baby" (pronounced: key baby) Khey Baby obviously being my stage name, I'd like to point out that my birth given name is Kheyaira (different from how the name is usually intended) which is why "Khey" is spelled the way it is. I'm from Berkeley, CA. But I always just say "The Bay" because I've literally lived in so many places throughout it.
Why do you love what you do?
I love what I do because being a performer has been something that I know I was naturally born to do. I mean, I started ballet/tap when I was 4, moved on to hip hop and modern dance when I was 12 then at 19 I decided I wanted to reach over towards the music industry because at 8 is when I discovered I was able to sing. Growing up, my top 3 influences that gravitated me more towards being in the music business rather than just dancing would have to be Ciara, Chris Brown, Nicki Minaj. Ciara and Chris Brown specifically because I thought truly, "Well, if they're using all their talents combined, I should do the same." To get in to specifics about the artists and why these three would be my primary influences, Ciara, because our names rhyme, lol. I use to actually think I was her protégé because ever since I was little I sang and danced choreography, so I knew I wanted to be JUST like her. Chris Brown in the same sense. He dances and sings and always takes his performing to another level, so he's definitely an inspiration of mine. Nicki Minaj would be because I had found out at one point in my life that I can actually rap as well. So when I started writing rap songs, my go-to style would be mainly coming from her.
What makes you different?
I think what makes me unique from these NEW female artists is my ambition and that I actually have the entire package. I have "the look", I can sing, rap, dance and not just two-step, I'm talking Beyoncé moves. What also makes me and my music stand out is the way I can carry a song. A lot of upcoming artists could probably make a genuinely good hook, or an acperfect verse. But as far as making GREAT songs every time with a a strong hook, verse, and it's catchy, doesn't happen often.
Where do you see yourself in 5 years?
At the Grammys, sitting next to all the stars and artists that I'd been looking up to for years.
What do you want to accomplish in life?
I wish to make sure my son and family are secure and always from life here forward they have nothing to worry about. I also want to teach my son that hard work, dedication and extreme effort will always get you far in life.
What do you bring to your industry?
Like I stated earlier, I bring the complete package. I'd actually want to bring back that Aaliyah/Ciara vibe with a new, modern touch.
What do you want to be remembered by?
I would want to be remembered as the star that never stopped improving herself. There is always another goal you can achieve after you have completed one. Furthermore, I want people to remember that you can always better yourself with perseverance and belief in yourself. Not only that, but I will constantly show my fans and supporters exactly that with my hard work and endurance during my career.
Reader insights
Be the first to share your insights about this piece.
Add your insights