Meet livefromgermany
Meet LivefromGermany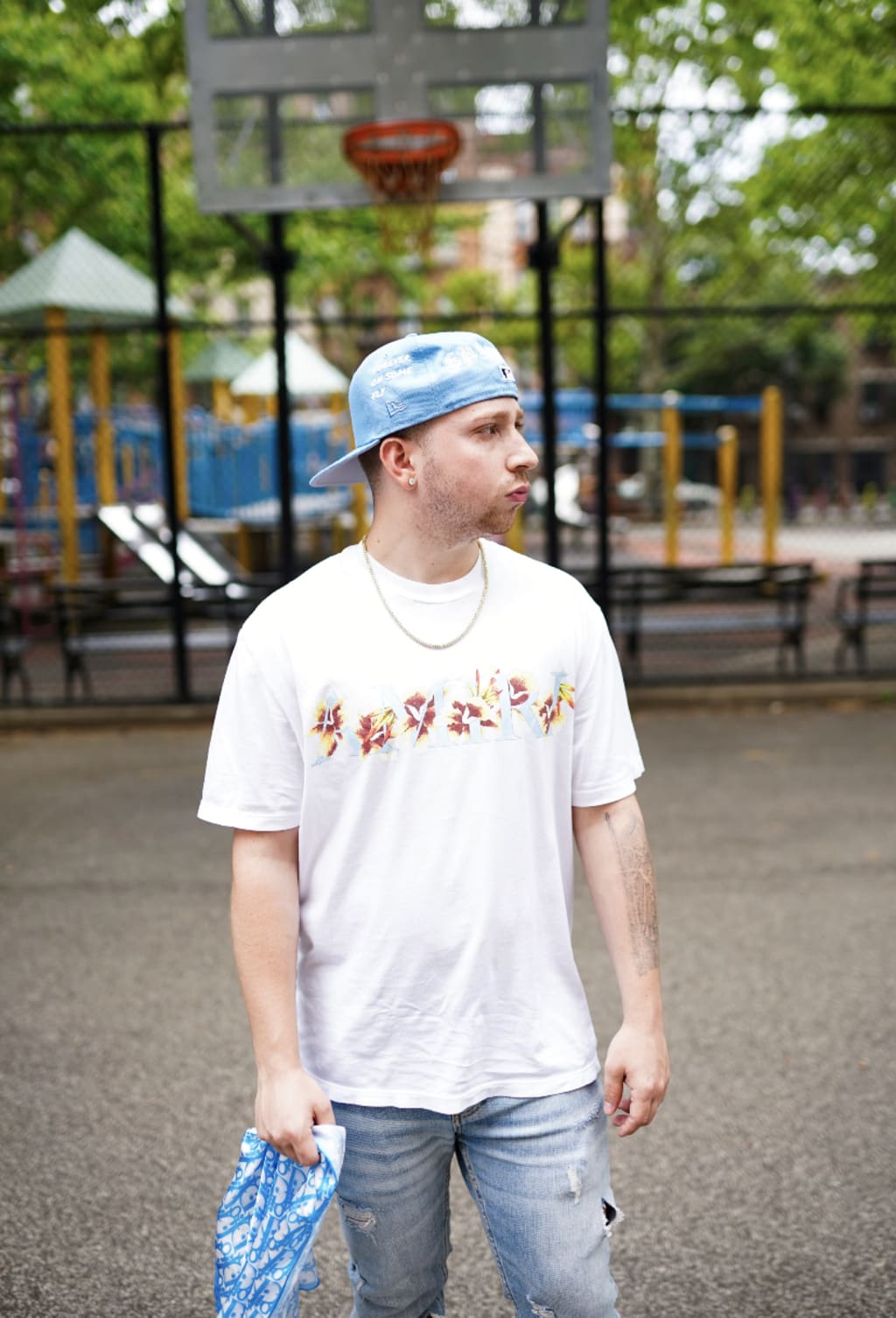 What's your name and where are you from?
LiveFromGermany, Brooklyn, New York.
Why do you love what you do?
Music is a universal language. I want to be an influence to people all over the world. I love how music can connect people of all different backgrounds and nationalities and speak volumes for what someone is going through. There is a song for every mood. Music is life and i want to share my stories and energy to help people whatever that may be. I remember growing up listening to certain songs and it would change my mood.
What makes you different?
I feel like I've always been different. The way i use my Melodie's to tell a story, switching flows, the way i use real life situations and things I've grown up around or have seen. I feel like mixing Melodie's with rapping being able to do any genre makes me different. Being from New York it's a melting pot of different cultures and races. I take pride with my family being from Germany. God also blessed me by being adopted into a Puerto Rican family. As well as coming from Brooklyn, New York City in general, i feel i bring all aspects from the city from the music to the fashion to the hustlers mindset. In New York you have to grow up quick and things in life that i went through influenced my music.
What do you want to accomplish in life?
I want to be able to change lives, help people , really make a difference in and out of the studio. Eventually start my own record label and break down barriers. I want to own my own empire eventually from studios to clothing to recreational centers. I want to tap into everything. In music you have to adjust with the times. The most successful labels like cash money, roc-a-fella, no limit gave us the blueprint and now we live in a time where everything is at reach with our phones and social media. I want to be successful in every aspect. Through every L is a lesson even if we can't see it at that exact moment.
What do you bring to your industry?
I bring energy, something nobody's ever seen before. I want to defy all the odds, break every barrier and bring cultures together through music and art. I want to tell my story and it be relatable to people from all backgrounds. Now we can upload music or videos from anywhere and people receive it directly from anywhere in the world. I want to have fun and be my genuine self. I'm not trying to be anything I'm not. I'm going to always be my authentic self. Germany, That's Me.
What do you want to be remembered by?
I want to be remembered by my music of course but as well as things i do outside of music. Charity work , changing lives, helping people go through real life issues. Music is just the starting point. I want someone who listens to my music, to think anything is possible. To be an inspiration for others the future generations. I remember being little looking up to Jay-Z and 50 cent, their business savvy, just the way people gravitated towards them. Anything they dropped whether it was clothes, music, books anything it would sell out and those are some of my inspirations. I remember when J. Cole dropped his first album sitting outside waiting for him to sign it thinking one day i might be in a position to change somebody's life. Things like that last forever and give someone the inspiration to keep going and to make it.
Reader insights
Be the first to share your insights about this piece.
Add your insights