Meet Juice Cannon
Meet Juice Cannon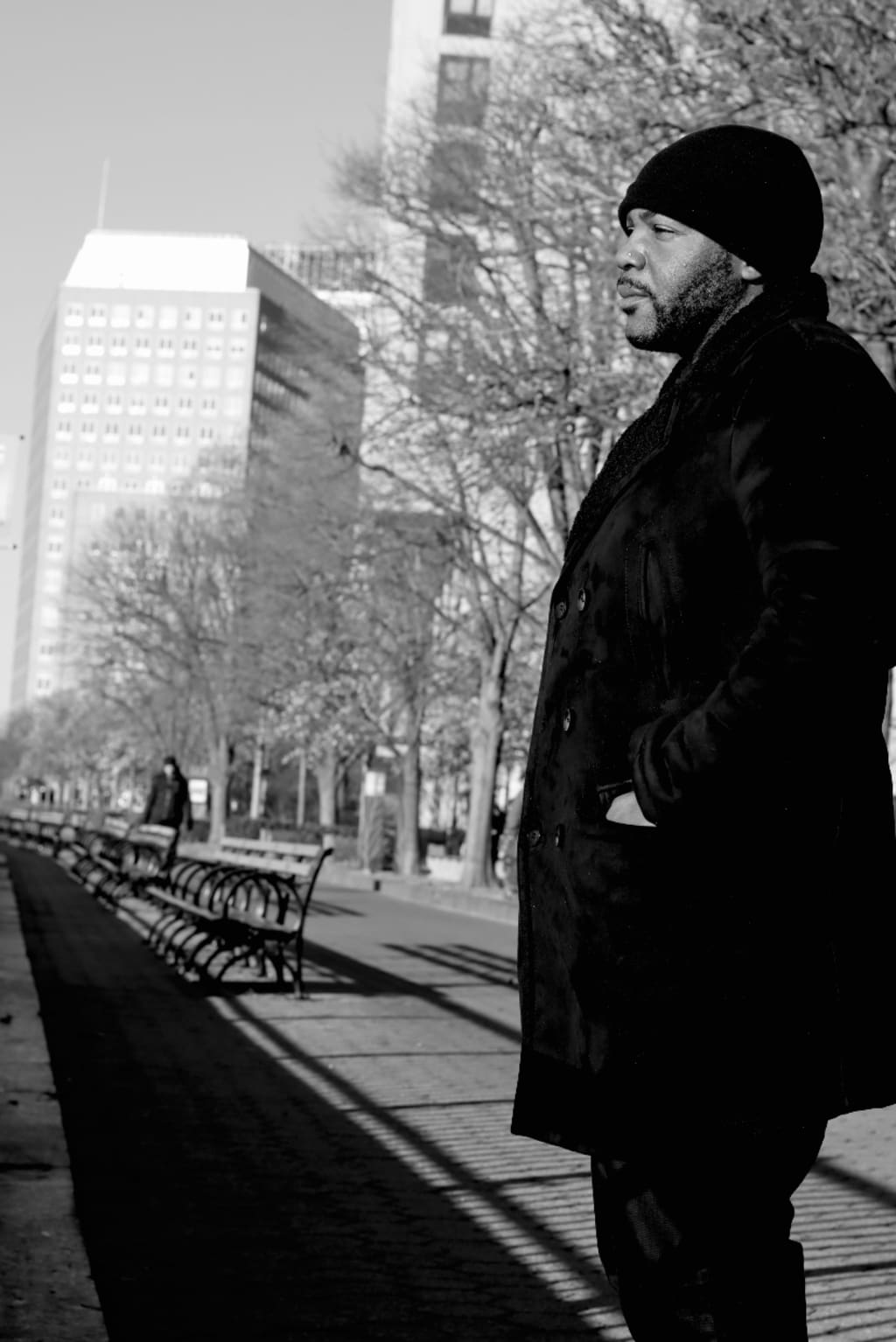 Bio for 3 Magazines
What's your name & where are you from
My name is Juice Cannon born in Lagos Nigeria i've lived in NY most of my life Brooklyn NY east flatbush to be exact I moved around a lot being in Group homes & foster care so I've lived in every borough except Staten Island. My current residence is LES but I also consider Houston Texas "Mo City" my second home currently living bi coastal between both places
Why do you love what you do ?
I love what I do because
music is a passion for me there's not a day that goes by I'm not doing something that involves music it's either I'm listening to it finding new artist or creating it for myself inspired by things that transpire in my life even the buisness side of being a independent i enjoy there's no better feeling than being in control of my destiny an how things play out from the marketing of a new project to the artwork of the new album or single I love it all
My journey started at 17 I started rapping at first then transitioned into being a recording studio engineer when I first started.
But since then I've evolved in to a artist these past few years my music is in 3 genres at the moment Afrobeats/Rap/R&B & a lot of times i fuse these styles together in songs but I've also been able to do them separate as well. My catalog is over 100 songs & millions of streams at this point of my career I have something for everyone & even though it's multiple genres the music always comes across good because I genuinely love the genre I'm not doing what's the sound that's trending if I like it I like it an wanna add my own style or flavor to it
5 Year Trajectory for my career
I see my music career in five years being worldwide, & international act billions of streams up there with the top dawgs in the industry & it'll happen sooner than 2027 I see my numbers grow everyday
What do you want to accomplish in life ?
Billboard top 100, Grammy Nominations Grammy Awards numerous music plaques from all major streaming platforms physical music plaques from JewelBox, Conquering any music genre i focus on at any moment tour around the world & the states experience new places things make residual income try different industries as my career progresses perform at the 02 Arena,Madison Square Garden Football Arenas the possibilities are endless
What do you want to bring to your industry
A new beginning, come in the game & make a impact no one has ever seen a story no one has ever heard from a under dog on the come up
When you look at everyone's story in music no one's moment is exactly the same of how they got on or blew up it's a million plus ways it can happen for an artist in this industry.
What do you want to be remembered by ?
He was & is a great artist he did so many different genres & was good at everyone of them. They thought it would never happen for him but it did & I wanna live to see it. It's an ill fate for your work to be celebrated at a level you'll never see or feel cause you've passed away but your larger than life I mean what good is that ? I'm already dead I wanna see it & feel it while still being in the present
Reader insights
Be the first to share your insights about this piece.
Add your insights