Meet Kavon Cooper
Meet Kavon Cooper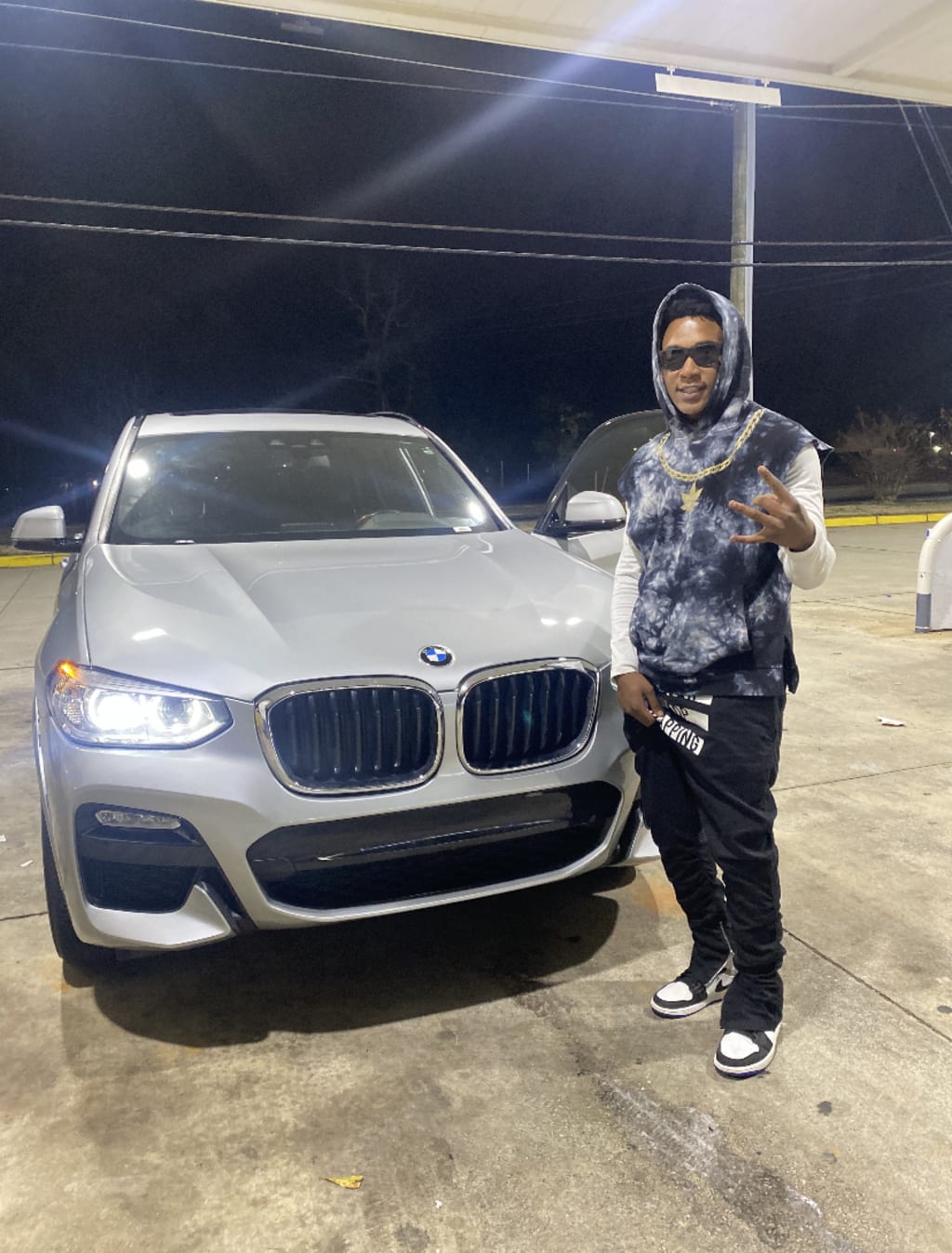 What's your name and where are you from? My Name is Kavon Cooper and I'm from tarpon springs Florida it is in the tampa Bay Area only forty five minutes away. I was Born in Pensacola Fl my grandma mother raised me since the age of four years old until an adult. I went to Dunedin high school but then I transferred to tarpon springs high and graduated in twenty nineteen
Why do you love what you do?i began developing that rap touch or that type of style of wanting to learn how to rap in different ways at like age Twelve, I already loved music before knowing what it was at first just because the fact music already runs in my family heavy with me and this music - to be real it's that feeling to be able to Put my feelings down on paper and being able to speak about it on a mic is just a different feeling, it's the mic. And I don't like to talk to people about what I be thinking or stuff of that matter
What makes you different? I got something a lot of artist don't have that's that EMOTIONAL TOUCH & ENERGY and true PASSION with their lyrics. When it comes to the pain u bare vs putting it in your songs and it can help people visualize what you seeing or going through in society today or years ago rapping is easy but what are you telling the people because they want to hear what you have to say for sure.
Where do you see yourself in 5 years? I see myself as an artist in the industry putting up good numbers with a young healthy career.I have Co-Sign from Quin Nfn ,Corey & His wife Carmen pritchett, Bezknowstalent, DrewFilmedIt, 100k track, Fcg Heem and a lot more industry insiders who are saying that "LC VON IS NEXT" and to keep grinding and not to stop what I'm doing. Also I've been to states such as Arkansas, Alabama, Texas, Denver , Georgia, and florida is where I am from so it's taken me far for free and just this far is a major blessing
What do you want to accomplish in life?become the 1st millionaire in my family and bring my entire family generational wealth for years and years to come because coming from the bottom you real don't got nothing all you see is police in your face or on your trail and a home boy who snake plotting on a come up so u gotta make a way.
What do you bring to your industry? Excitement and energy you never know how I'll come there's alot of different flows ALOT of styles that I can come at you with and it's all just depend on the person and their mood you feel me so that's really all I can say just depend how your feeling that day if you decide to turn that LC Von on and start your day.
What do you want to be remembered by? I would want to be remembered by the way that I could paint any type of picture or picture in your head. Also another thing how I made you feel riding on the ride home from work or the car ride hanging out with your friend's. I want to be known as a artist who is down to earth and when I speak on any type of song no matter the beat you gone be able to feel what I'm sayin or the message I'll be trying to get across.
Reader insights
Be the first to share your insights about this piece.
Add your insights