Leaving home, setting goals.
I pretty much set goals on a daily basis...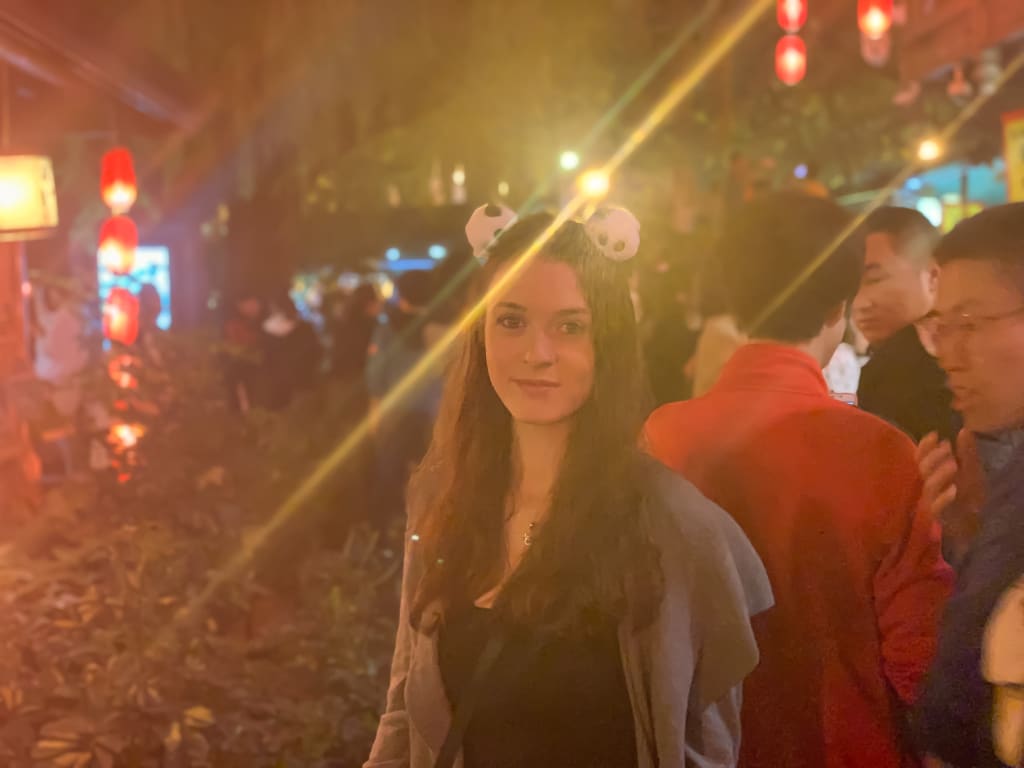 It's scary. It's probably the scariest thing you could ever do when it's the first time and it's for a long time. Whether you're moving out for the first time, by yourself, with friends, with your love or if you're leaving to travel, interstate or abroad. Whatever it may be, do it 100%, but my advice is to do it with a set goal in place too.
Holy moly it's scary. But if it's a dream you have, take my word for it, you need to bite the bullet and do it. Just jump. Leap. Make the call. Whatever, just do it (Nike style).
I left home a year ago today, I wasn't sure if I ever would, but here I am a year later, still on the other side of the world and happy that I am. So damn happy. But it took a whole lot of mental and physical energy and effort to get here and many, many years of putting myself last.
Made easier with the support of my family and friends and my best friend by my side for the first 10 days of my journey, we set off at Melbourne airport for the first leg of the journey. Driving away from my dad, hugging my brother and my cat and waving goodbye to my mum was the hardest part. They're my toughest critics, my biggest fans, my shoulders to lean on. (Yes even the cat, don't judge, she's cute). Mum watched me go and she smiled and I smiled and then we were through departures. It's SO hard to keep walking when you don't know how long it will be until you see that smile again. (Yes, technology is a wonderful thing... FaceTime, messenger, Skype, WhatsApp, zoom, they're all godsends... but they're not a mother or a father or a siblings hug) But never, ever, let that stop you. Keep going. It's so important. Keep that goal at the forefront of your mind, have it there always and then stopping to look back for one last wave won't be a problem.
When I left I had a goal. I have many dreams, I have a couple of goals, some I share and some I don't, but this one was for me.
Are you wanting to travel? To see the world? Do you want to apply for another job? Do you want to start working out and transforming yourself? To find yourself perhaps? Have you ever wanted to do something but find you've been held back? I want you to really think now, even if it hurts, and deep down figure out what it is that is really, REALLY, holding you back.
Is it someone else, or is it you?
I blamed money. Relationships. Family. Work. Everything but myself.
Then a pretty life changing event happened, we won't go into detail here but know that it wasn't a nice thing to go through, we all have bad days, weeks, months, years. I had the chance to open my eyes that had been closed for so long, I looked at myself, actually looked at myself in the mirror and decided I didn't like what I was looking at.
It took some time to find my way through the maze and come out on the other side, but get there I did.
I was the only one stopping myself from leaving home so I changed it up.
I was lucky enough to have friends that noticed my downfall and to help pull me back out. I didn't have to do that part alone and I will be forever grateful, they will never know how much. I truly hope if you're reading this that you have the same kind of people in your life that I do. If you don't, go and find some.
But the leaving part, that was on me.
I'll tell you my goal, but only because I hope that it will help in some way for you (anyone) to realise that it doesn't have to be big or small, it doesn't have to be well thought out and planned like some say. I left home with little savings in my bank account, I hadn't booked half my flights and train and bus tickets, I didn't have an itinerary, honestly I just knew my first and second destinations and hoped for the best! And honestly (again) the only reason I knew my second destination (which now turns out to be pretty much one of my favourite places in the world) is because when you have a China visa and it says you'll be out of China in 10 days, you better be out in 10 days!
Among others goals, my number one goal was to just keep going, but do life better according to me. (It's progress towards happiness!)
Happiness could have been staying at home, happiness could have been finding a new job. Happiness could have been opening a cafe and baking amazing treats and brewing some pretty great coffee.
It was as simple as that though, do life better for me. For no one else but me.
For me that was leaving home, as scary as it was.
I wasn't leaving to "find myself" as so many say is the reason we leave anywhere, I already knew and still know myself. I just wanted to look at myself in the mirror and he able to say "Today I like what I see because you took a step closer to living your dream".
Progress! Progress keeps me going.
To get here I have tested my strengths, my weaknesses, my flaws, my insecurities, my fears! I have been vulnerable since the day I left home. And that's ok. Vulnerability is ok.
But set a goal.
Make it something achievable for you and you alone. I'm still achieving mine everyday.
In the last year I have travelled through 10 countries and places that were on my "must see" list, made incredible friends that I will have for life, worked for a different currency, learned (limited) new languages, eaten all kinds of food I've never tried before, climbed ruined castles, hiked mounds and hills and mountains I had heard stories about, licked salt off a wall 300m underground, seen sights with my own eyes that I had only seen pictures of... it's been one hell of a year since leaving home and I'm still going, I'm still making progress, I'm still me but a better, happier version of me and it's all thanks to leaving home and leaving with a simple goal.
(To keep going and to do life better according to me)
goals
About the author
Just your average adventure loving Aussie gal travelling the UK and writing about stuff and things.
23 countries, around 111 cities (and that's only 10% of the world)
☁️
Lets try to save the world while we're at it?
Instagram; @bridie.marie
Reader insights
Be the first to share your insights about this piece.
Add your insights