Just A Reminder
by: Nerissha Hunt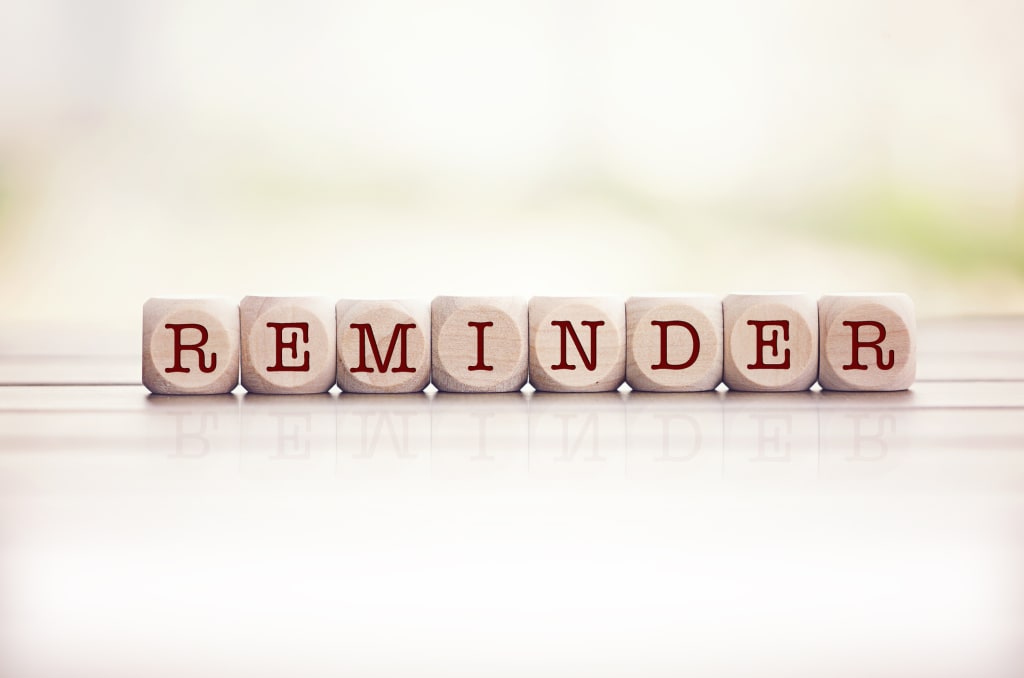 People only treat you the way you allow them to. That's the saying right? History only repeats itself if you let it. By that I mean, do you know your worth? Once you realize your worth, you won't allow anyone to decrease the value of how you feel about yourself.
We all deserve to be treated like somebody. Life is not like the clearance rack at Wal-Mart where you see a good price on something, and you buy it. I use that comparison to say this: People shouldn't choose a person based on the value that they have given that person. Know your worth.
We always talk about the "the one that got away." In my book, there is no one that got away. You know why? You had "the one" and you let them go. They didn't get away; you pushed them away and they left. So, don't feel bad when you see them happy with someone else. The blame is on you. Remember that.
Everyone deserves happiness. I know I have said that a lot of times but hear me out. You are in charge of your happiness. You are gonna wake up every day in 2 ways: alone or with someone beside you. That decision is yours to make. Make sure the someone beside you is someone that you want to be with. Not just someone you slept with last night.
For the record, a one-night stand is called that for a reason. It's one night. It was a decision made between two people. There was no value in that situation. But the people in the situation need to know what it was all about it. There is no "just happened" or "it really didn't mean anything." Because right then, it meant something to the both of you, even if it was just sex. But make sure that when its over, both of you are aware of what it meant. If both of you don't see value in the situation, then go your separate ways. Both people should feel the same way about the situation.
Women say that there are no good men in the world. Men say that there are no good women in the world. Both are false statements. Let me help you out. There are people in the world who have placed value in the wrong people over and over, so they think that there is no one left to put that time, effort, and value in. But all things take time. Someone will come into your life that will value you as much as you value them because the both of you know will what you are worth.
I think a lot of us put value in the wrong people. We know our worth, yet we lower our standards because we don't know we are worth more than what we give. You don't have to stay like that. Know that you are worth more than that. I'm not one-sided on this. This goes for men and women. If that person makes you feel like you are not valuable, LET THEM GO!
You have to realize that you are a valuable asset to yourself and for the person you will meet in the future. As the saying goes, we can be looking for love in all the wrong places. And if its too good to be true, most likely, it probably is. Be careful not to fall for someone based on looks or money. If that person is all that they claim to be, think about it. Why are they single?
To end my story, I want to say this: Your self-worth and value are not price tags; they are not for sale.
About the Creator
I am 38 years old. What people think inside their minds, I say out loud. I have a unique writing style. I think that when you write a story, it should have a concept behind it.
We all have a creative side, so, show it. Dare to be different.
Reader insights
Be the first to share your insights about this piece.
Add your insights