it's ok not to be ok
It's okay not to be ok
Honestly, this is something I want to discuss on this article. Just to let you know this is emotional to discuss so feel free to skip. Recently, you have heard on the news, Stephen "tWitch" Boss, dancer, choreographer, DJ, co-host of the Ellen Degeneres show, loving husband and father took his own life at age of 40.
According to news reports, his wife of nine years grew concerned after she found Boss's car in the house without him leaving with his car which he has never done. He stayed at the hotel for the night until the hotel staff noticed he failed to check out until a hotel employee found him dead. His death was ruled as a suicide. His wife confirmed his death in a statement.
Allison Holker-Boss Statement:
"It is with the heaviest of hearts that I have to share my husband Stephen has left us.Stephen lit up every room he stepped into. He valued family, friends and community above all else and leading with love and light was everything to him. He was the backbone of our family, the best husband and father, and an inspiration to his fans.To say he left a legacy would be an understatement, and his positive impact will continue to be felt. I am certain there won't be a day that goes by that we won't honor his memory. We ask for privacy during this difficult time for myself and especially for our three children. Stephen, we love you, we miss you, and I will always save the last dance for you."
Hearing this news stunned me because I have watched Twitch be the DJ on The Ellen DeGeneres Show I mean never watched him on So You Think You Dance show I was too busy watching other shows at the time ...sorry. After the Ellen DeGeneres show, I have seen him Tiktok dancing looking all good and full of smiles or dancing with his wife, hosting the Ellen Degeneres Show whenever Ellen is absent on the show. Even on the red carpets, I see his smile, his style, and I had sense of no sign of him being distressed or talking about his mental illness. Even Celebrities suffered mental illness like Lee Thompson Young, Robin Williams, Johnathan Brandis, Chester Bennington, Simone Battle, Jason David Frank were talented artists just like Twitch took their own lives. (Rest Their Beautiful Souls)
I know what're you're thinking? Why am I bringing celebrities into this matter?
Because celebs are people that's one thing for sure besides all the glitz and glamour and second, you never know they might be unhappy with their fame and they worked so hard in their careers and they never got a chance to get some therapeutic help they need. Honestly, I have dealt with severe depression all my life even if I am happy or smiling in front of people or my family and there are times I would act okay but I am not and nobody sees it and I would think about ways to end my life. There are times people or friends would look at me and say seemed "alright" or "she always happy".
You just don't know! The bottom line is...
Most people are still dealing with their demons even if it's in their minds or hiding it behind their smiles. No matter how good or bad life is you never know what they are hiding behind closed doors even if they are rich or poor.
Show Love and Kindness to one and another. And if you are feeling down it's ok not to be okay don't be afraid to talk to someone or a friend. You are loved and wanted in this world.
If you or someone you know is struggling with suicidal thoughts or mental health matters, please call the National Suicide Prevention Lifeline at 800-273-8255 to connect with a trained counselor or head on the website.
Sending my love and prayers to his wife and three children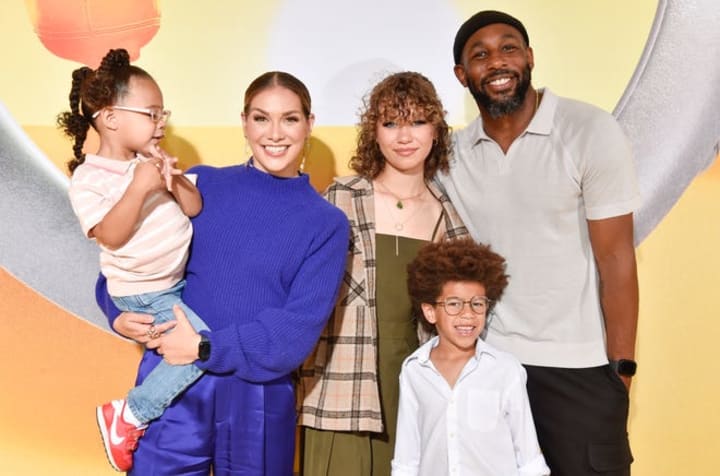 Rest Easy Twitch!!!!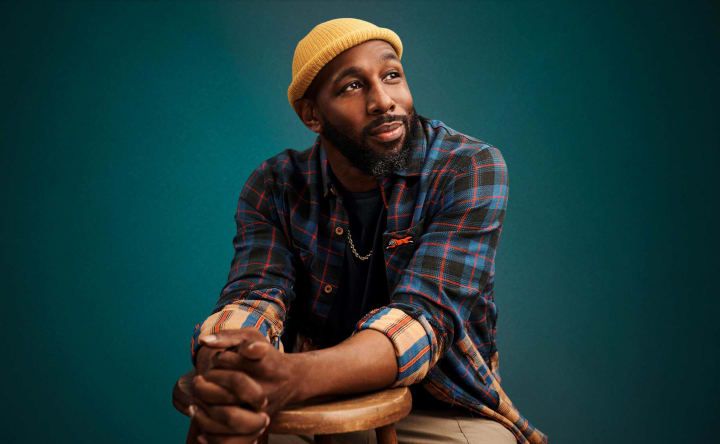 About the Creator
Hello, My name is Gladys W. Muturi. I am an Actress, Writer, Filmmaker, Producer, and Mother of 1.
Instagram: @gladys_muturi95
Twitter: @gladys_muturi
Facebook: facebook.com/gladystheactress
YouTube channels in the works
Reader insights
Be the first to share your insights about this piece.
Add your insights