Inspirational Books that Will Change Your Life
Sometimes you read a book that changes your whole perspective. Here are some inspirational books that will change your life.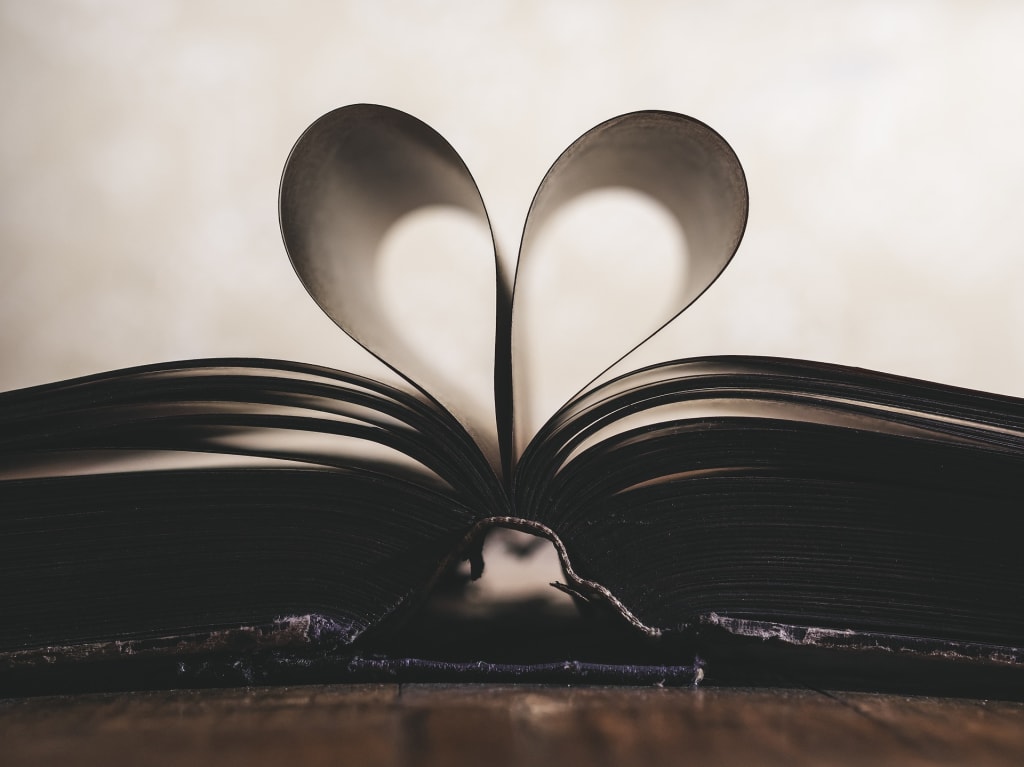 Often times in life, we are searching for a direction, a sign, a source of inspiration. This need for inspiration can pertain to health, a career path, or any variety of life chances and choices. Are you ready to take the steps to reach your full potential? Are you looking to change your routine and get moving in a new direction? Is it time to do some "spring cleaning" in your life? Read on for a list of inspirational books that will change your life.
We all desire more control over life, but we often fail to realize just how much control we do have. By taking charge of your emotional, mental, and physical attributes and your finances, you can improve your life into the one you've always dreamed of. Tony Robbins provides various strategies for how you can take control of every aspect of your life and become the best possible version of yourself in one of the best inspirational books that will change your life. Broken up into three parts, each section overlaps with the other to take what you've learned, expand on it, then help you implement it into your life.
Winning over eight literary prizes, this motivational book is a best-seller that packs a life-changing punch in 528 pages. Kahneman writes as if he is having a conversation with you throughout this inspirational book that will change your life. He explains how we think using two systems, and both systems can be wildly inefficient. He illustrates how our mental systems influence how we make decisions and approach living life. Then he shares how to avoid the mental biases and glitches that lead to our mistakes and misery. By the end of this engaging read, you will understand your own mind better, and you will know how to change your thinking to help you live a better existence.
Shonda Rhimes is a talented actress and producer behind hit shows, such as
Grey's Anatomy, How to Get Away with Murder
, and
Scandal
. With such an impressive resume, she can also add "author of one of the most inspirational books that will change your life." With three kids at home, however, the introverted actress began to say no and live in her comfort zone.
As a result, she missed out on many opportunities. In this amazing inspirational book that will change your life, she shares how she began to say yes more than no for a whole year and the way it transformed her personality and her experiences. She shares how you can also do this to transform your life into something that you can be proud of.
In this intense motivational read, Ernest Holmes explains how our thoughts have power over who we are. Changing your thinking is the key to changing your life. This book teaches just how to change your thinking and increase your understanding of God and how science and spirituality have merged. The book's premise is illustrated by the quote, "The wisdom of God is within you, and you can use it to improve your life."
Coming from a more spiritual angle, this book appeals to those who want to unlock their spiritual side and live a life that is more in tune with their religious passions, as well as their inner spirit. We all know what to do, but unlocking and acting on that wisdom is another story. This book will teach you how to use what you already know to change your life completely. It is one of the most inspirational books that will change your life!
Minimalism is a new trend in personal development, and for good reason. This life changing read will teach you how to value experience over material stuff. It will teach you to minimize the financial stress you gain from owning stuff and replace it with a grateful, peaceful appreciation of life itself. Free your home and your heart of clutter and you will feel exponentially more satisfied with your life.
This book is written in a very simple yet lucid style that makes for an engaging read. By the time you set it down, you will be more than eager to make some adjustments to your lifestyle and start freeing your home of excess stuff that you don't really need. Watch your home become more spacious and your sense of baggage disappear after you put this book into action.
Too many people live within their comfort zones and neglect to seize amazing opportunities that come their way. As a result, most people lead a life of regret, wondering "What if?" This motivational book encourages you to break that cycle and step out of your comfort zone to really live life. It teaches you to accomplish more than simply being safe and secure. Taking some risks is necessary to living life to the fullest, and this book teaches you to abandon fear and seek experience instead of caution.
You will also learn about gaining confidence and becoming more fearless when it comes to really living life. Stop asking "What if?" and instead ask "What now?" Hollins will teach you to become regret-proof, to understand your subconscious thought patterns, and to look for opportunities and mitigate the risks that come with them. Written in an uplifting style, this is a great option for inspirational books that will change your life.
If you have read anything else by Timothy Ferriss, you know that he loves to use mentors and real-world icons to teach personal development. In this inspirational book that will change your life, Timothy Ferriss uses advice from some of the greatest mentors and teachers he knows to answer some hard questions that readers may have about their lives. He teaches you how to become infused with energy and enthusiastic about living again, while embracing change and finding motivation to do new things.
The book includes many features, such as 50 early morning exercises, lessons in letting go, buying the right gift under $100, taking risks, becoming mindful, and learning from your mistakes. Tennis champion Maria Sharapova, Facebook co-founder Dustin Moskovitz, and TED curator Chris Anderson are just a few of the influencers who offer advice in this book.
One of the most inspirational books that will change your life,
The Untethered Soul
, is a smash success in the personal development book industry because of its unprecedented and refreshing approach to understanding yourself. The book opens by asking you, "Who are you?" Then it goes into depth exploring that rather complicated and elusive question.
Singer encourages you to abandon traditional notions of self to explore mindfulness, meditation, and the full embodiment of our consciousness and our experiences on Earth. He teaches us to delve into our subconscious minds, stripping away lessons that we assume are tried and true in favor of more real and raw observations that we gain from our personal experiences throughout life. An amazing spiritual read, this book will uplift you and make you break the tethers that you are unknowingly allowing to hold your soul back from self-actualization.
This is an inspirational book that will change your life with its heart-touching advice about how to maintain happiness using Buddhist concepts, in a world that is decidedly unhappy and non-Buddhist. Even if you are in the middle of the hubbub of New York City and nowhere near a Buddhist meditation retreat in the quiet of the Himalayas, it is possible to adjust your lifestyle to bring in the ultimate happiness.
Despite the hardships faced by the Dalai Lama who has been in exile for fifty years, he is still able to find happiness in his life. Now he shares the secrets of his mindset with the rest of the world, giving practical and palatable advice for how to adapt to stress and bad situations and still find joy in the world. The story is based on his week with Archbishop Desmond Tutu and their jokes and friendship. It is a heartwarming read that will make you reevaluate your own life and show you ways to feel more present.
This inspirational book will change your life by teaching you how to transform your relationships. You can make more friends, get your way more easily, and break through the "polite façade" that governs most superficial friendships. While this book is old, it has stood the test of time, with over 15 million copies sold.
There is a reason that it is one of the most popular books on personal development in the industry – because it actually helps people! This book will motivate you to make changes in your career, love life, social life, and difficult situations. You will notice that things begin to come together for you and people like you more when you use the solid advice contained in this hit book.
If you are looking for ways to self-motivate when you feel you've lost your drive or simply desire to become a better person, these books are a great place to start. These inspirational books that will change your life are revolutionary with their poignant and engaging stories, practical strategies, and excellent advice.