I CHOOSE ME
THE CHOICE I NEVER KNEW I COULD MAKE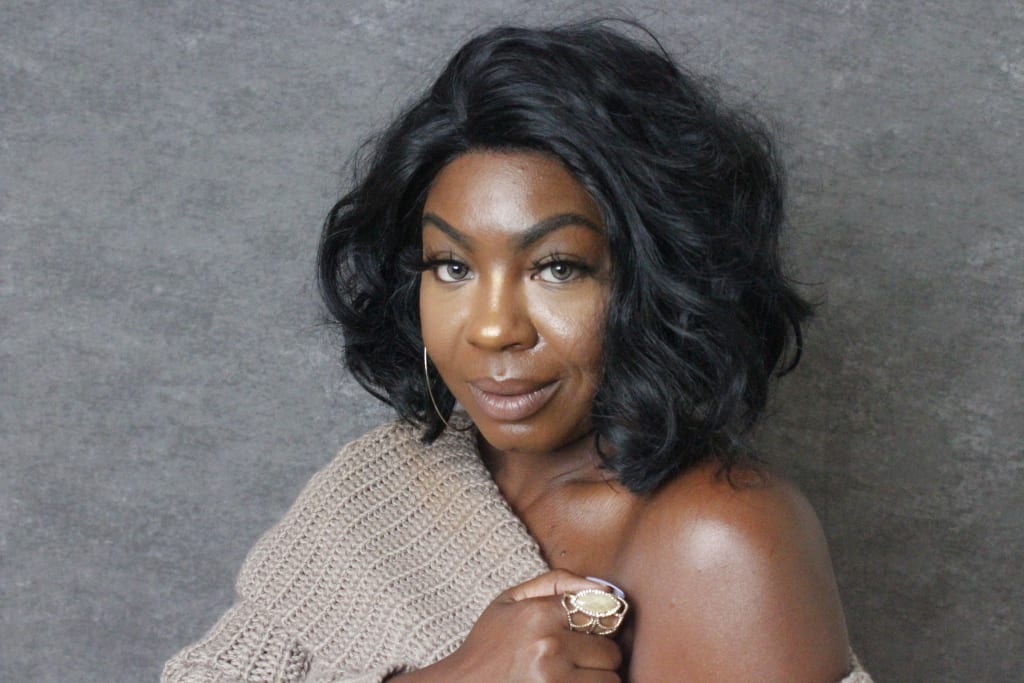 …at no point in my life was I ever told that I had the option of choosing myself, of choosing to make a life that was perfect for me that reflected my happiness…and so I leaped into my own arms…
I Choose Me…
Every single one of my days had been filled with catering to someone else and it had been so long since I even thought about my wants or needs, that I no longer knew who I was…I could barely look myself in the mirror without finding something wrong with me. Is that why I couldn't stop crying? Is that why I felt like such a failure? Maybe this was not so much about us not working out, and more so about me losing me in the midst of trying g to be something I didn't know how to be in the first place. Maybe I didn't really know who I was after all. When you know yourself, you have a better understanding of what you deserve. You don't allow yourself to be treated any sort of way and you understand the difference between compromise and completely giving up and giving in. Honestly, I had done the latter so many times that I was only gripping life's strings for the sake of my child. She didn't deserve this. I'd failed her so many times by simply trying to get it right; I was starting to wonder if trying was the thing I was doing wrong.
I started dissecting me, pulling back each of those delicate and damaged layers in search of the root of all of this pain. I'd been dating since I was 16 with a steady track record of hastily running from the feelings of being unloved into the arms of some gorgeous stranger that chose me out of everyone else, even if it was only temporarily. I felt it a privilege to be considered "THEIRS". That was my core issue. I needed someone to choose me, to validate my existence. In all of these years of searching for real love and hoping to find someone special enough to share my life with, I never realized that what I was actually in search of was acceptance. Growing up female in America is no easy task. Every commercial on t.v. screams you're just not enough. You're not pretty enough so wear makeup, you're not thin enough so diet, you should be this height, this weight, with hair like this and once you factor in race, well that scale is tipped into oblivion because Black is not a favorite color in these parts. With no one to ensure that I knew about purpose and love I fell victim to the whims of acceptance. So, I decided to start over, looked myself in the mirror and each day I chose me. I chose that little girl that got shuffled by life, the one that was called "pretty for a dark skin girl", the one that was ostracized for wearing skirts down to her ankles, the one that was always considered a black sheep. I chose her everyday there after until it no longer became a choice; until she radiated with the love and acceptance that was so dire to her survival and until ever choice thereafter reflected it.
1) I Choose to love me without question and beyond words…
2) I Choose to feed my heart and soul endlessly and effortlessly…
3) I Choose to pursue the love and life I deserve…
4) I Choose to forgive myself for the mistakes I made beyond my wisdom and control…
5) I Choose to do everything I can to work on my growth…
6) I Choose to live my purpose…
7) I Choose to not be anyone's inconvenience or convenience
8) I Choose to allow myself to love openly and freely without regrets
9) I Choose to not minimize myself in hopes of pleasing someone else
10) I Choose to accept that I am more than enough
11) I Choose to listen to my gut because it never steers me wrong…
12) I Choose to not wait for someone to learn to love me…
13) I Choose to believe in me and pursue my passion and dreams
14) I choose to love me like no-one else can…
I acknowledge that choosing me doesn't mean that I love anyone else any less, it simply means that my needs, wants and desires are important, and my happiness means just as much as anyone else does.