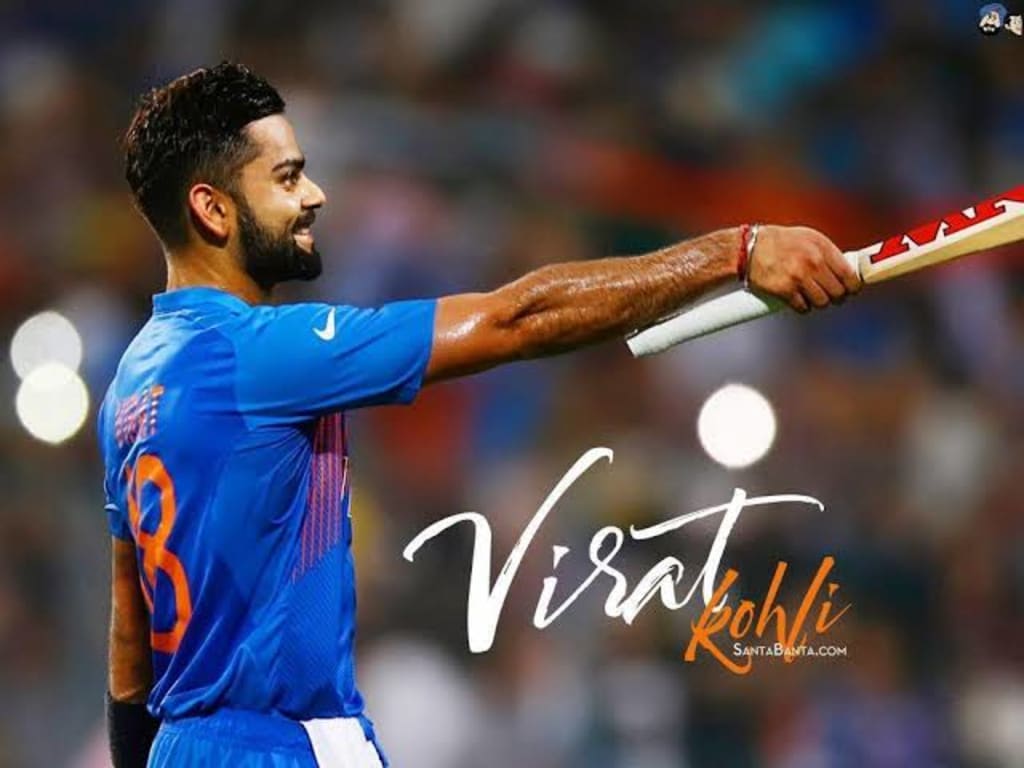 Virat Kohli, born on November 5, 1988, in Delhi, India, is a renowned Indian cricketer and one of the modern-day greats of the sport. He is widely regarded as one of the best batsmen in the world across all formats of the game. Kohli's journey to cricketing success is a testament to his immense talent, hard work, and determination.
Kohli's tryst with cricket began at a very young age. He started playing the sport in his childhood and showed exceptional promise as a budding cricketer. His skills caught the attention of coaches, and he began representing Delhi in age-group tournaments.
In 2006, at the age of 18, Kohli captained the Indian U-19 cricket team to victory in the ICC U-19 World Cup held in Malaysia. His impressive performance in the tournament brought him into the limelight, and he soon made his international debut for India.
Kohli made his One Day International (ODI) debut against Sri Lanka in August 2008. However, it was in 2009 that he truly announced his arrival on the international stage with a series of outstanding performances. He scored his first ODI century against Sri Lanka in February 2009 and followed it up with a remarkable 107 against Pakistan in the Champions Trophy.
In 2010, Kohli made his Test debut against the West Indies, and although he didn't make a significant impact in his initial matches, he gradually established himself as a reliable batsman in the longer format of the game. He scored his first Test century against Australia in 2012 and went on to become one of the leading run-scorers in Test cricket.
However, it was in limited-overs cricket, particularly in ODIs and T20Is, where Kohli truly excelled. He became known for his exceptional chasing abilities, his impeccable technique, and his ability to score runs under pressure. Kohli has achieved numerous records in limited-overs cricket, including the fastest player to reach 8,000, 9,000, 10,000, and 11,000 runs in ODIs.
In 2013, Kohli was appointed the captain of the Indian cricket team in ODIs, and in 2017, he took over the captaincy in all three formats of the game after the retirement of MS Dhoni. Under his leadership, the Indian team has achieved significant success, including a historic Test series win in Australia in 2020-2021.
Kohli's consistency and hunger for runs have earned him several accolades and awards throughout his career. He has been named the ICC Cricketer of the Year on multiple occasions and has received numerous awards from the Board of Control for Cricket in India (BCCI). He is also the fastest player to score 8,000, 9,000, 10,000, and 11,000 runs in ODIs.
Off the field, Kohli is known for his passion and intensity. He is also actively involved in philanthropic activities and has established the Virat Kohli Foundation, which focuses on providing support to underprivileged children.
While it is impossible to cover every aspect of Virat Kohli's illustrious career in this limited space, it is evident that he has left an indelible mark on the game of cricket. His incredible talent, dedication, and leadership have made him one of the greatest cricketers in the history of the sport.
Here are some quotes by Virat Kohli, the Indian cricketer and former captain of the Indian national cricket team:
"Self-belief and hard work will always earn you success."
"I play the same way whether it's for my country or my IPL team. I give my 120% every time I step on the field."
"I don't believe in confrontation; I believe in fair competition. You should play hard on the field, but always respect the opposition."
"For me, cricket is not just a game, it's a way of life."
"The moment you take things for granted, is the moment you give up your true potential."
"I want to be the best version of myself, both on and off the field."
Reader insights
Be the first to share your insights about this piece.
Add your insights