Getting to know model Arlene Taylor
Getting to know model Arlene Taylor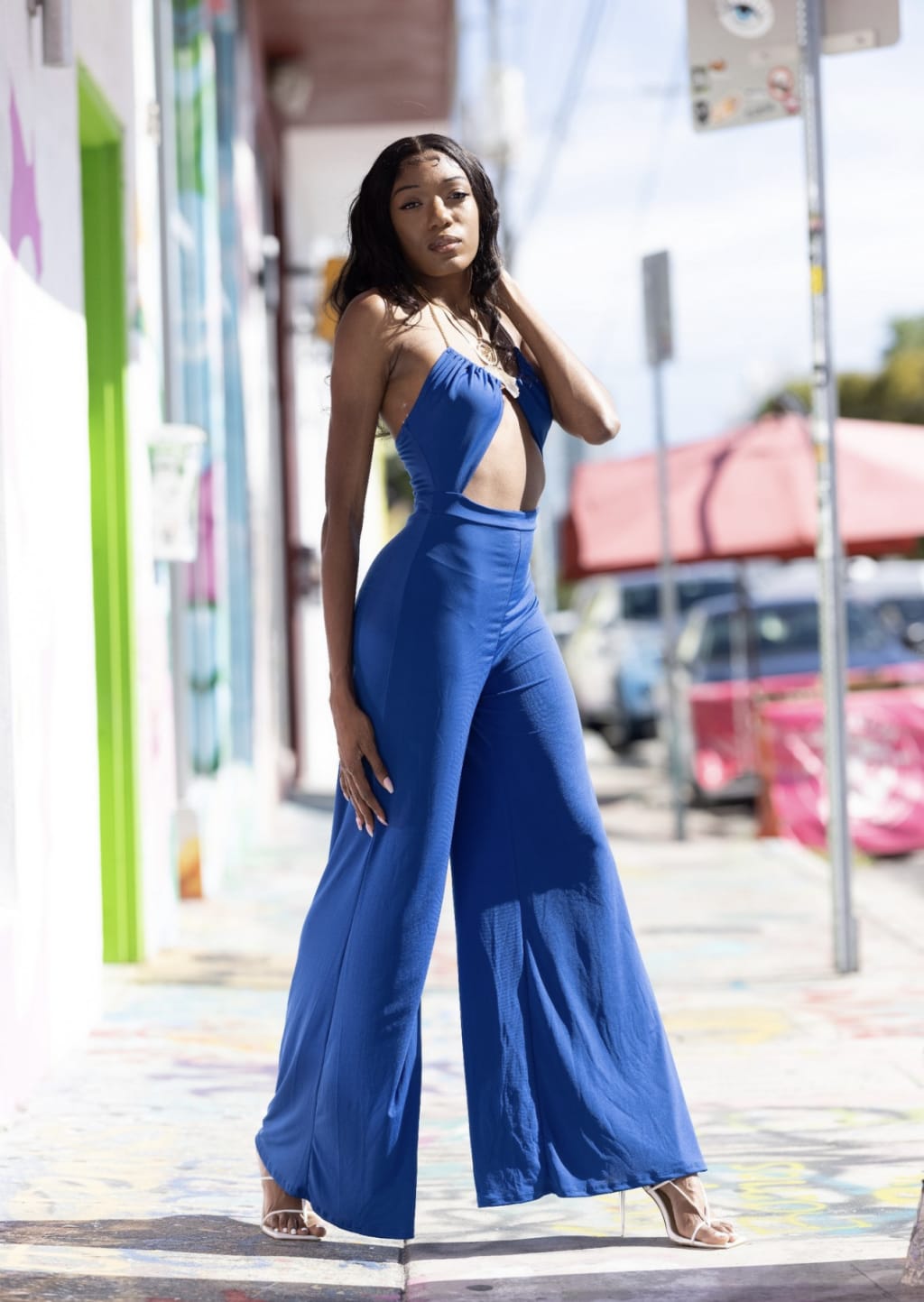 Tell us about you:
My name is Arlene Taylor and I was born and raised inFort Lauderdale, Broward County, Florida. My love for Modeling comes from my love for Fine Art; being given a space to create visual to appease the eyes and cultivate wonder in people's minds. Growing up, I took very few pictures because I felt self conscious about my height and being underweight. I was also the friend taking the pictures because I "got the angles just right". Modeling has brought into my life a higher level of self-confidence that I can use to triumph in all opportunities that come my way in life. Now being in front of the camera, I can be a part of the art i was always taking pictures of. What makes me stand out is my analytical mindset and how well I adjust in a situation. From the settings to the camera lense is a multiple different perspective depending on where you're standing. I put myself in the photographers shoes so I can better control what narrative I'm telling with my body language. Being a more mature model also means keeping a leveled head at all times, being great at Time management, and having persistence in my craft.
In 5 years, I would be done with my Master's Degree and I'll be running my own engineering firm with a couple of side Hustles that would bring in passive income (Stocks, House Flipping, Website sales). I'd hope to be living in Georgia while still house to come back to in Miami. Modeling would still very much be a part of my life as I'm very passionate about it and can see myself advancing in the industry because I love to network and meet new people. When you love what you do, traveling around the world is a MUST. Goals I have for my life include: Having a close-knit family, giving back to my local community, opening my own research facility (hydroponics and Terrarium), having a portfolio with amazing themes several I plan to get published, doing several high-fashion runways, meeting with more influential people, and becoming a multi-millionaire before the age 28. I
see life as if you just work, you'll get what you need, but if you work harder, you'll get what you want.
What I bring to the table is to add to a new era of modeling, one with more diverse looks and complexions, of various shapes and sizes. I have a plethora of creative looks I'd love to shoot behind a camera that many will imitated but never duplicate quite like I do. I'm slender and can make many shapes with my body that will keep an audience engaged. My hair is also natural so the representation for Black and brown people would bring about future generations of inspired little models. I started my life in a broken home and I plan to break the mold I was in one step at a time. What I want to be remembered by is the infrastructures and quotes I left the world. All the pictures I took along the way would tell the highlights of my life while all the people who grew to know me would tell the whole story. I want to be more than a trend setter since trends come and go, I'd create concepts that people study for. Not the next Tyra Banks or Naomi, I'd be an iconic name of my own. Arlene Taylor. That would be a great thing to be remembered for. My motto in life is love what you do, and do what you love. That's what pushed me to pursue modeling.
celebrities
About the author
Jason James is an American journalist Andrew writer from Miami, Florida that specializes in covering the entertainment industry.
Reader insights
Be the first to share your insights about this piece.
Add your insights