Equipment You Can Purchase When You Start Skiing
This article contains tips for someone looking to get started skiing.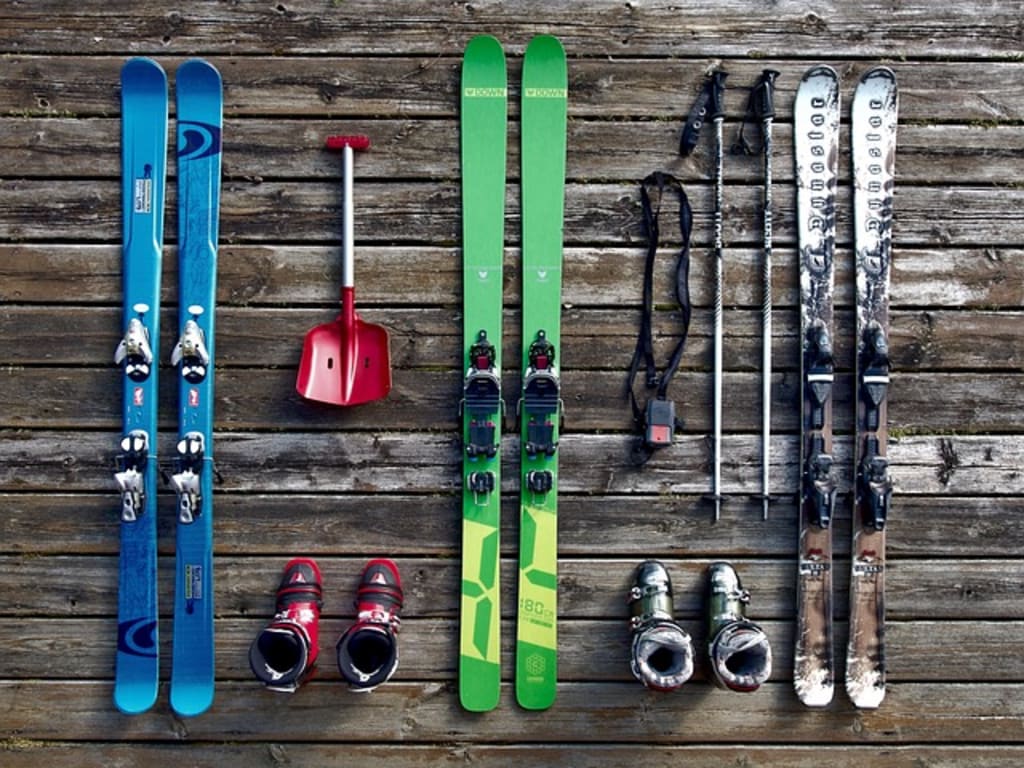 Skiing is a fun way to enjoy the outdoors, exercise, and spend time with family and friends. If you're just getting started, you may wonder what equipment you need to get started. Here's a quick rundown of the essential equipment you'll need to purchase when you start skiing:
Skis
Of course, you can't go skiing without a good pair of skis. They are the most important piece of equipment, and there are many different types to choose from. The type of skis you need will depend on your skiing style and the terrain you'll be skiing on.
If you're starting out, purchasing all-purpose skis is a good idea. These skis can be used on various terrain and are good for all types of skiing. As you become more experienced, you may want to purchase skis specifically designed for certain types of skiing, such as powder skiing or racing.
Ski Boots
These are one of the most important cross-country skiing equipment. They keep your feet snug and secure in your skis and provide support and stability while skiing. It's important to get a good fit when buying ski boots, so be sure to try them on before you buy.
When buying ski boots, you'll also need to decide between alpine ski boots and Nordic ski boots. Alpine ski boots are designed for downhill skiing, while Nordic ski boots are designed for cross-country skiing.
Ski Bindings
When you purchase skis, you will also need to buy bindings. Bindings attach your ski boots to your skis and are essential to your gear. There are many different types of bindings, so it is important to do some research to figure out which ones will work best for you. Some of the most common types of bindings are alpine bindings, cross-country bindings, and telemark bindings.
You would want to go for comfortable bindings that are durable, easy to use and offer good support.
Ski Poles
Ski poles help you with balance and stability when you are skiing. Ski poles come in different sizes, so it is crucial to choose the right size for you. The best ski poles are made from lightweight materials such as aluminum or carbon fiber. They should also be comfortable to hold and have adjustable straps.
Helmet
A helmet protects your head from injuries in a fall or collision. Choosing a helmet that fits well and is comfortable to wear is important. Look for a ventilation helmet to help keep your head cool, and ensure it has a visor to protect your eyes from the sun.
The helmet should also be certified by the Consumer Product Safety Commission (CPSC). This certification means that the helmet meets certain safety standards.
Goggles
Goggles protect your eyes from the sun, wind, and snow. They also help you see better in low-light conditions. When choosing goggles, you should find a pair that fits well and is comfortable. Look for goggles with UV protection and an anti-fog coating. If you wear glasses, you may also want to purchase goggles that are designed to fit over glasses.
Ski Jacket and Ski Pants
A ski jacket and pants are essential for keeping you warm and dry while skiing. When choosing a ski jacket, look for one that is waterproof and breathable. It should also be insulated to keep you warm in cold weather. Ski pants should also be waterproof and insulated.
Also, consider purchasing a ski suit. Ski suits are one-piece outfits that cover your entire body. They are convenient and will keep you warm and dry. The ski suit should allow you to move freely and not be too tight or too loose.
Other Skiing Equipment
There are a few other pieces of equipment that you may want to purchase for skiing. These include gloves or mittens, a neck warmer, and ski socks.
Gloves or mittens ensure your hands are warm and help you grip your poles. A neck warmer helps keep your neck and face warm while ski socks are designed to wick away moisture and keep your feet warm.
Conclusion
There is a lot of equipment that you need for skiing. It would be best if you took the time to research each piece of equipment to ensure you get the best possible gear for your needs. With the right equipment, you can enjoy skiing to its fullest.
Reader insights
Be the first to share your insights about this piece.
Add your insights