Do Not Lose Hope During The Storm...
Every Season Has An Ending....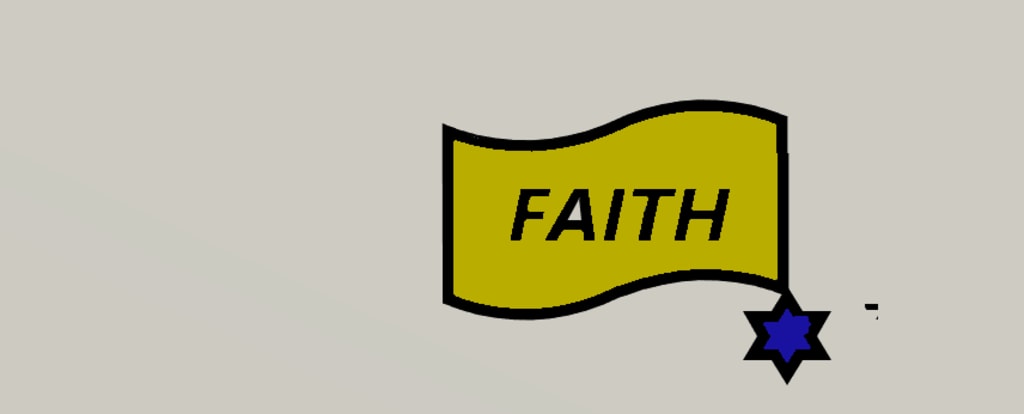 Faith: By Ms. Paris
Have you ever found yourself in a situation that felt impossible to overcome? The weight and pressure of the matter overwhelmed you, every day is full of sorrow and grief. You wake up to a new beautiful day seeking ways to free yourself from the circumstances that comes and steals your joy, peace and happiness. You have absolutely no control, all you have is hope and faith, no matter how loud you scream, or how hard you cry it will not change the situation. Faith requires you to hope in what you can't see, you must believe that every season has an ending.
The season you are currently in has a lesson in it, what has led you to get in the situation? Go to the root, start from the very beginning and evaluate all of your decisions that were made that produced the outcome. Holding yourself accountable is self-awareness, when you are able to see your errors, you will not repeat errors that will produce the same circumstances. We can't take back things that happens to us that is out of our control, but when can control how we respond. Sometimes we may experience things such as: A broken heart, health issues, financial crisis, defamation, need I go on, life has a way of molding us into people of wisdom, the more you experience the more valuable you become once you have learned the lesson.
If you are in a season in your life that is uncomfortable because you do not know how it's going to end, you are afraid that it will get worst as time goes on. Have faith that what you are going through will work in your favor, get up and live as if the problem has been resolved, smile as if you have been redeemed from the circumstance that had you hopeless. Speak positively, show gratitude, pray, find someone that you can help, rather it be giving words of encouragement. The more you give of yourself in the midst of your storm, the more joy you will reap in the end, this is a principle that you should live by daily.
It may look scary, you may feel like your heart will never heal from that bad relationship, or that you will end up homeless because of your finances, you may feel that you will never heal from that friend who has betrayed you. The loved one that has passed away may be hard for you to handle, just know that the beautiful thing about time is that eventually it will get better, it will get easier, keep your faith, do not lose hope. Grieve if you have to, forgive so that you will not turn bitter, get help and a support system that you will not go through alone.
I know what it feels like to be in a situation that felt like my world was crashing down, in the moment all I felt was the pain, it was hard to believe that I will see a sunny day. My pillow was soaked by my tears, it was extremely hard to get up and start my day, what I felt inside made me want to throw in the towel. However, I survived them all, that is why I call them seasons, they always come to an end. I hope this encouraged you, if you are going through anything. Your faith and attitude will make it easier to get through, do not speak negative words into the atmosphere, understand the power of your words. I guarantee that before you know it, things will get better, the burden will be more lighter, pursue peace in every situation. You got this!
advice
About the author
An Author, A Podcaster and Life Coach who love to encourage people through creative writing and speaking. If I can just reach one person I know I'm on the right path, I'm purposed-filled and I have so much to offer.
Reader insights
Be the first to share your insights about this piece.
Add your insights