Clock Out and Clock In To Purpose..
How to Live a Fulfilled Life....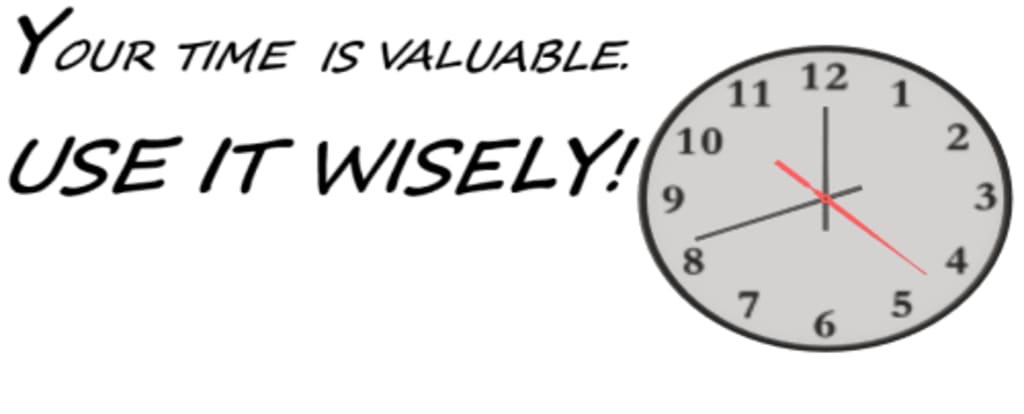 Time To Get Busy By: Ms. Paris
Anxiety takes over as I realize that my rest is coming to an end, where did the time go? I blinked my eyes and I'm back to the same routine for five days straight, fighting my alarm, debating in my mind as I lay here awoken from a peaceful sleep, I quit. My stomach ulcers start to flare up as I think about having to deal with the mental and emotional stress just to only get paid enough to pay bills, tears fill up my eyes I feel forced to have to suffer in order to put food on my table. I quit, I'm not getting out of bed, this is not life, why does my head hurt? I can't quit, rent due, my light bill is almost due, and I need a new alternator for my car, I'm tired of getting up two hours early to catch the transportation.
I Hate Mondays!
I wonder what it feels like to wake up and check my bank account and see that I've made earnings while I slept, what it feels like to check my schedule and see that I have a flight to catch. I wonder what it feels like to be able to contribute a large amount of money to my favorite charity and to be able to walk into a store and buy without budgeting, pay bills without stressing. My head hurts, that clock is moving so slow, six more hours, I can't take this, four more days of this, this can't be life, how is people ok with this?
Finally, I'm at home, I need a drink and a smoke, I need a dopamine release, I need to escape from the pressure I've just endured from 9 a.m to 5 p.m. Wait, tomorrow I'm scheduled for an extra 6 hours, I have to pay for my alternator, rent is due, my light bill is coming up, I only have 30 dollars in the bank. I hate it here!
Many People are dealing with a lot of pressure at their 9 to 5 because they're not operating in their purpose, if you are dealing with depression and anxiety and you know and desperately want to get free from being paid little to nothing and getting treated unfairly just to live a life paying bills. It's time to discover your purpose, your purpose is your wealth, your purpose is where your freedom is.
It is time to invest in YOU and stop having an unhealthy relationship with money to support bad habits that helps you cope through the Mondays through Fridays shenanigans. Spend money on taking a course, learning a new skill, getting a Life Coach that can show you how to transition from a job to living off your purpose. Until you are willing to sacrifice time and money in yourself and start living for future references and not just in the moment, you will remain stuck.
It's time to work hard discovering your purpose so that you can have a fulfilled life. Mondays are not your enemy, it's your way of thinking, it's time to change your mind and say enough is enough! It starts with you, there is not a get rich scheme, it take dedication, determination and consistency. Get Busy.
You have to unlearn bad information, invest in books learn in areas where you lack information , when you know better you do better. Detach yourself from the belief that you have to work a job in order to survive, get out of that survival mentality and believe that you have a right to live freely and peacefully. If you do not like where you are, and you are not happy, that is because you have something on the inside of you that is eager to get out. You have too much to offer, you were created for a specific thing, you have gifts that you've never discovered, stop ignoring your inner YOU.
advice
About the author
An Author, A Podcaster and Life Coach who love to encourage people through creative writing and speaking. If I can just reach one person I know I'm on the right path, I'm purposed-filled and I have so much to offer.
Reader insights
Be the first to share your insights about this piece.
Add your insights