Before You Go
A Love Story 42 Years in the Making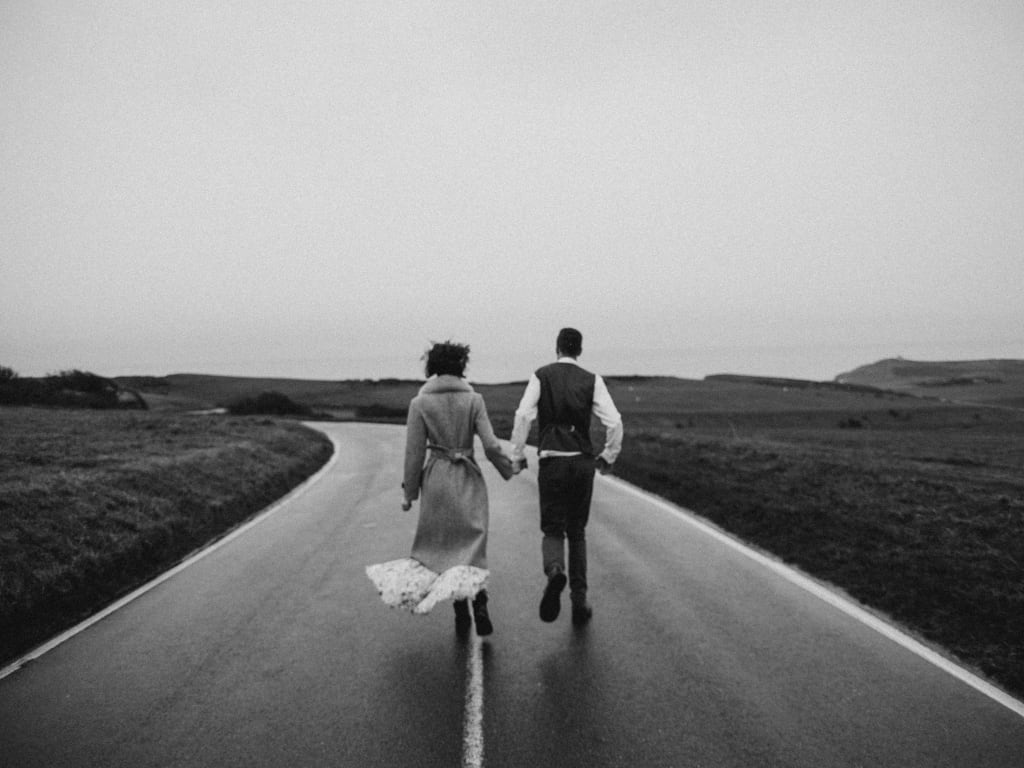 "Even after all this time the sun never says to the Earth," You owe me." Look what happens with a love like that. It lights up the whole sky. - Hafiz
One day I started listening to this damn song ("Before you Go" by Lewis Capaldi) and then looking back through my journal entries since March. It felt like that damn song was chasing me somehow. Where ever I went, whatever I was doing, it was there. On the radio, on TV, on my Spotify playlist. And sure, I know it's a song about suicide, which is horrible, but for me, it served a different purpose. It was a letting go of sorts, it was a signal from God, the Universe, whatever you believe is up there in the big bad sky being sky daddy or sky mommy, it was a signal -- a signal that it was time to let the old me go, so the new me could live.
And it's taken me awhile. Afterall, I'm a Taurus. Asking me to do things on your timeline will be about as effective as trying to catch a bullet with your teeth. So, one day as this song was chasing me relentlessly around my day to day, I opened up my old journals, and I started reading.
Hot damn I have become a different woman. Well, maybe not a different one....perhaps more the one I was supposed to be this entire time. The one I was. The one I lost. The one I found again. The one I made better than the last version of her. The one who is not even close to being done yet, the one who has a lot left to do, the one who is a lot like you are, I bet, the person reading this.
And the strangest thing happened as I did all this. I just let go. I have had this nagging feeling in my head that at 42 years old, I have somehow failed by not being happily married, being properly loved or having this ideal family that so many people portray having on social media. That I wasn't rich or famous or someone "of note". But I was wrong. I was dead wrong -- and that is something I don't admit often.
Here I was spending four decades, and two generations thinking I was a failure in love and in life, when I hadn't even imagined acknowleding the best love story of all. My own. With myself.  
I had no great love story, no magical moments that you see in movies - well, not from any man, that is.
Growing up, I also had none of the advantages most people do either. I escaped my first marriage by the skin of my teeth. I was homeless with two of my kids for 4 months, until I could get a court hearing. I was literally married to an incestual pedophile that could make Charles Manson blush. And I left him and I tried to heal, but I didn't know how. So, what's a girl to do? Well, this girl did the whole thing over again. Except this time, downgrading from a covert narcissist to a run of the mill alcoholic narcisst.
And, at 35, I did this entire cycle over. I rushed into a relationship with someone who was absolutely horrible for me....and for my youngest daughter. We spent 5 years being utterly miserable. I left both of these marriages with nothing other than the clothes I could carry and what I could pack in my car, despite me paying all of the bills, despite me single-handedly supporting that household. I wanted out THAT badly -- so badly that I didn't even argue for material possessions. I just had to get out of that trap. So? I did. And...here I am, now, two years later writing to you as a person I simply don't recognize. And that person wants to tell you some stories. Stories that I hope will help you to heal, inspire you to find new ways of looking at things and maybe, just maybe bring you some peace.
But, despite my best efforts, this ridiculous societal nagging remains. No matter how at peace I am by myself, no matter how much I love being alone and not having to answer to a single soul, the world around me sends me messages that I have somehow "failed" because I am not in a relationship, I don't have that "big love", I lack that 2.5 cars and white picket fence. And my gentle, sweet, romantic heart, will still sometimes spend an afternoon pulling at my sleeves asking, nay, begging for this. I'm learning. I'm trying to do better. It's a process, not an event.
I do know a few things to be true. I know my love is deep. I know my love is life-changing. I know that the love I have for my youngest daughter inspired her to pursue a career in medicine to help women like us deal with trauma, to help them get better when horrible things happen. I know that the love I have for myself is leading me down a path of helping people discover potential trauma pitfalls before they happen. To inspire. To lead. To speak. To save people like me 28 years of pain, heart break and gut wrenching abuse that no person should ever have to suffer.
And in this past week this path has been clearly revealed to me in a way I cannot even begin putting into words....just how things are happening....and happening so rapidly.
I know my love, my words, my just being there has changed the trajectory for hundreds of people....because they have told me so. Just like it's changed it for me too. Love is crazy, right? It's fucking powerful. 
Maybe I am different. Maybe you are too. Maybe I am not built for one big love. Maybe my big love is the love story I craft for myself, by myself, in this big blue world full of stories telling us all how to live, what to think, who to marry, what to buy and what to wear, maybe my love story is the one that teaches others like me to flip life the middle finger and do whatever the hell we want to do anyway.
Maybe, for people like us, a love story that stands the test of time is the mere act of just taking time to talk to someone who is suffering and give the hope and lend them some of our strength; strength perfected and honed over decades. By having odd coversations with strange women who just reach out and need help, and who then come back months (sometimes years) later and tell you that you changed their trajectory too. And then rinsing and repeating that.
So maybe my love, your love, our love, is just like the quote above. A love like that lights up the whole sky, and it all starts by lighting that love up in you, for you, about you and then around you. And isn't that the best love story ever told?
Reader insights
Nice work
Very well written. Keep up the good work!
Top insights
Heartfelt and relatable

The story invoked strong personal emotions

Easy to read and follow

Well-structured & engaging content

Excellent storytelling

Original narrative & well developed characters
Add your insights