Avoiding the Digital Nomad Rat Race
Why do so many leave one rat race and dive into another?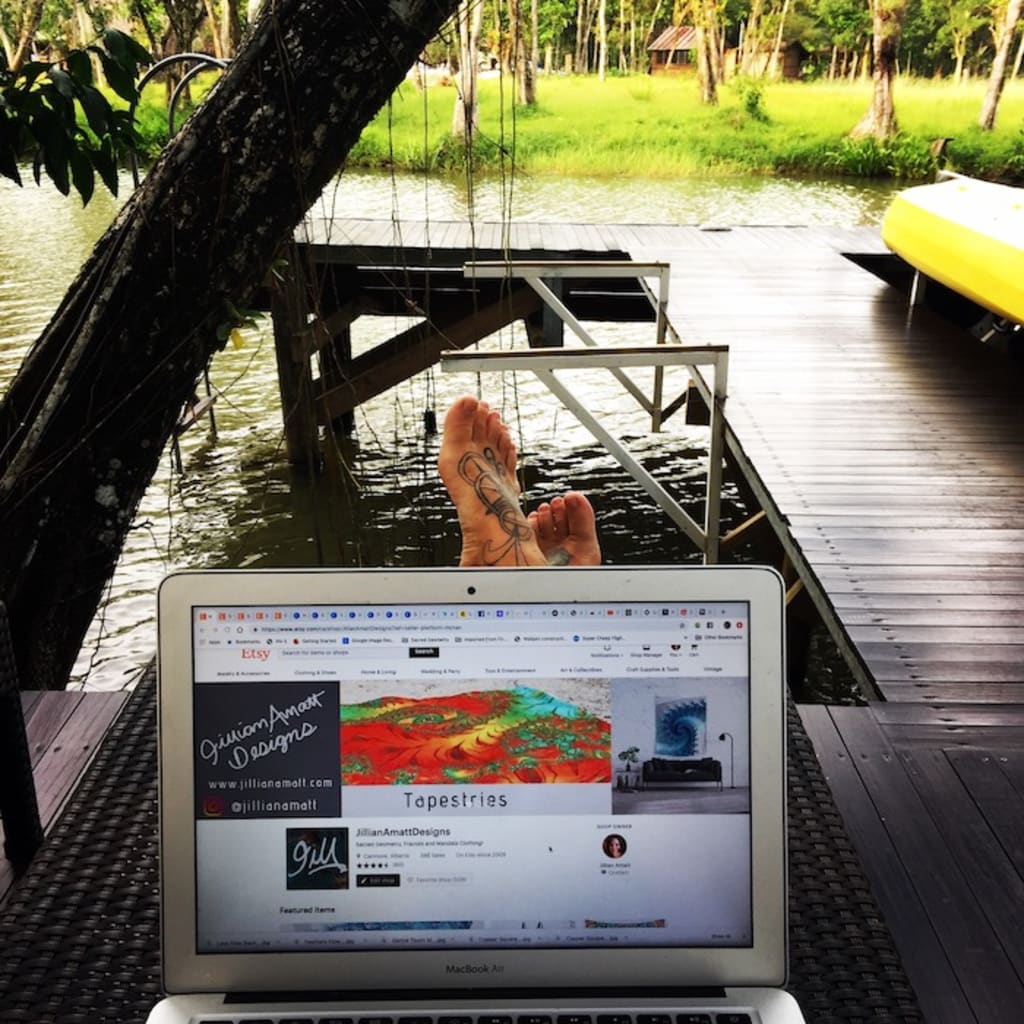 The digital nomad life certainly has perks. But it isn't all roses! Photo Credit: Author
After being on the road now for 4 years, I have seen an interesting trend. There is a steadily growing segment of the population that is calling themselves "Digital Nomads".
It's a title associated with those that are Nomadic, and make a living online, in one digital form or another. Of course, there are numerous ways for people to make a living online these days, one just has to choose one way, then get busy focusing on it.
But the problem is that getting a foothold in an online niche can take time and a ridiculous amount of effort.
Likely more effort than you have ever put forward before in your life!
Which is ironic isn't it? I mean didn't we all leave the crazy 9–5 rat race so that we could have an easier time of it? Aren't most of us simply seeking freedom from the crush of society?
I have realized that being out here in the world brings a different kind of crush with it. While on one hand, we are free to do what we want with our days, on the other we need to find ways to focus and work on the things that we need to, in order to survive. 4 years in, and I will admit that I still don't have this entirely figured out.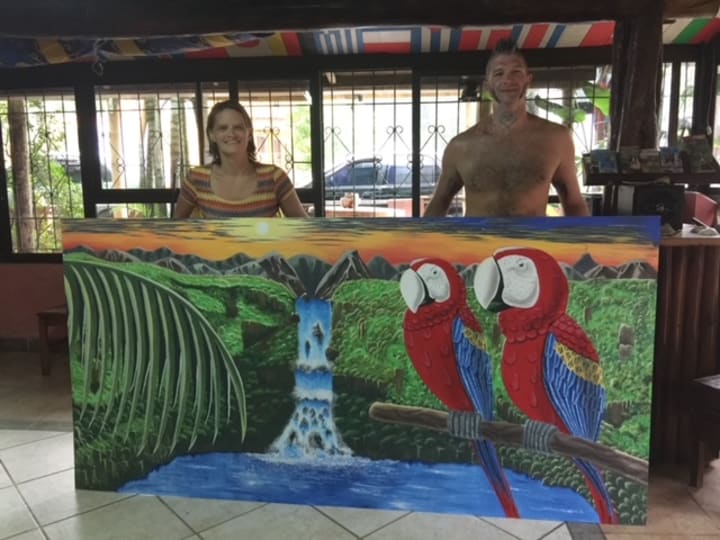 But, one thing is for sure, I have done my best to avoid getting pulled back into a different kind of rat race.
The Digital Nomad Rat Race
I feel like so many people that decide on this lifestyle, leave one rat race and jump with both feet into another. Digital Nomad Facebook groups and blog feeds are ripe with people announcing their intentions of leaving their corporate job, or their static life, and are looking for suggestions of what to do next.
Of course, numerous people jump on the bandwagon, advising this poor unsuspecting soul about what they should be doing to get started. Many offer up their online courses that they have so carefully crafted to target this exact market. The advice comes in all forms and from all directions, and I'm sure it is daunting, to say the least.
I have quietly watched these interactions go on from the sidelines. Once in a while, I scan the comments, hoping to maybe find a tidbit of info or a suggestion that I could apply to my own situation. But I rarely get anything of value from it. It is the same stuff being spewed over and over.
I have learned that there are groups and chat rooms you can join, and mastermind groups to become a part of. All of these are hell-bent on pushing each other, motivating each other, encouraging each other. But to what end?
I even succumbed to joining one of these groups early on when we started traveling, but quickly realized that it wasn't for me. I've never liked the corporate world, and these groups are still just an extension of that.
What is a mastermind?
For those that don't know, masterminds are groups of people that get together to share their projects and what they are working on. They are meant to give you a solid surface to bounce ideas off of and people that will offer you constructive criticism and inspire you to keep going. The few online masterminds that I took part in were fast-paced and harried. We had to write lists of our goals, report on our progress each week, and make lame excuses as to why we hadn't accomplished what we had promised the group. I mean, who needs that?
Here I was, hanging out on a beautiful tropical beach in Costa Rica, freshly delivered from the crazy and hectic 9–5 hell that I was living in Canada, trying desperately to let go of my habit of being busy, and I was being bombarded by these pressures to just keep going, and keep being busy. I didn't need it.
I didn't last long in my mastermind group, and soon I quit my membership to the platform altogether. I realized that it just wasn't for me, but more importantly, I also realized that it was just another and different extension of what I had left.
Why do people take this route?
But I can see why people take this route. It's because they have never known anything else. It is their comfort zone. And while they are taking big courageous leaps by selling all of their possessions, heading out into the wild blue yonder, and quitting their jobs, they don't realize that there is so much more out there to discover, than just a different version of more of the same.
What we have tried to do differently.
As artists, we have made a conscious effort to focus only on our creative work since we became nomadic. We didn't have the time to do it seriously in Canada, we were too busy doing 'real work' to make ends meet. Focusing on our creativity, and our passions are feeding our souls as nothing else could. It has brought us through many moments of doubt, worry, and anxiety, especially considering the state of the world these days.
And, while this chosen path to financial success is long and tedious, we can see that after 4 years of keepin' on, things are starting to slowly fall into place. And the beauty of it all is that because we have worked only on our passions, we have enjoyed this life immensely, every-step-of-the-way.
About the Creator
Hi there, we are Jill and Chris from Artistic Voyages! We sold all of our possessions in 2017 and have been traveling ever since. We paint murals as we travel, and aim to spread love through our art. We have now been in Africa for 2+ years!
Reader insights
Be the first to share your insights about this piece.
Add your insights