A Quarantine Reflection
The light at the end of the tunnel.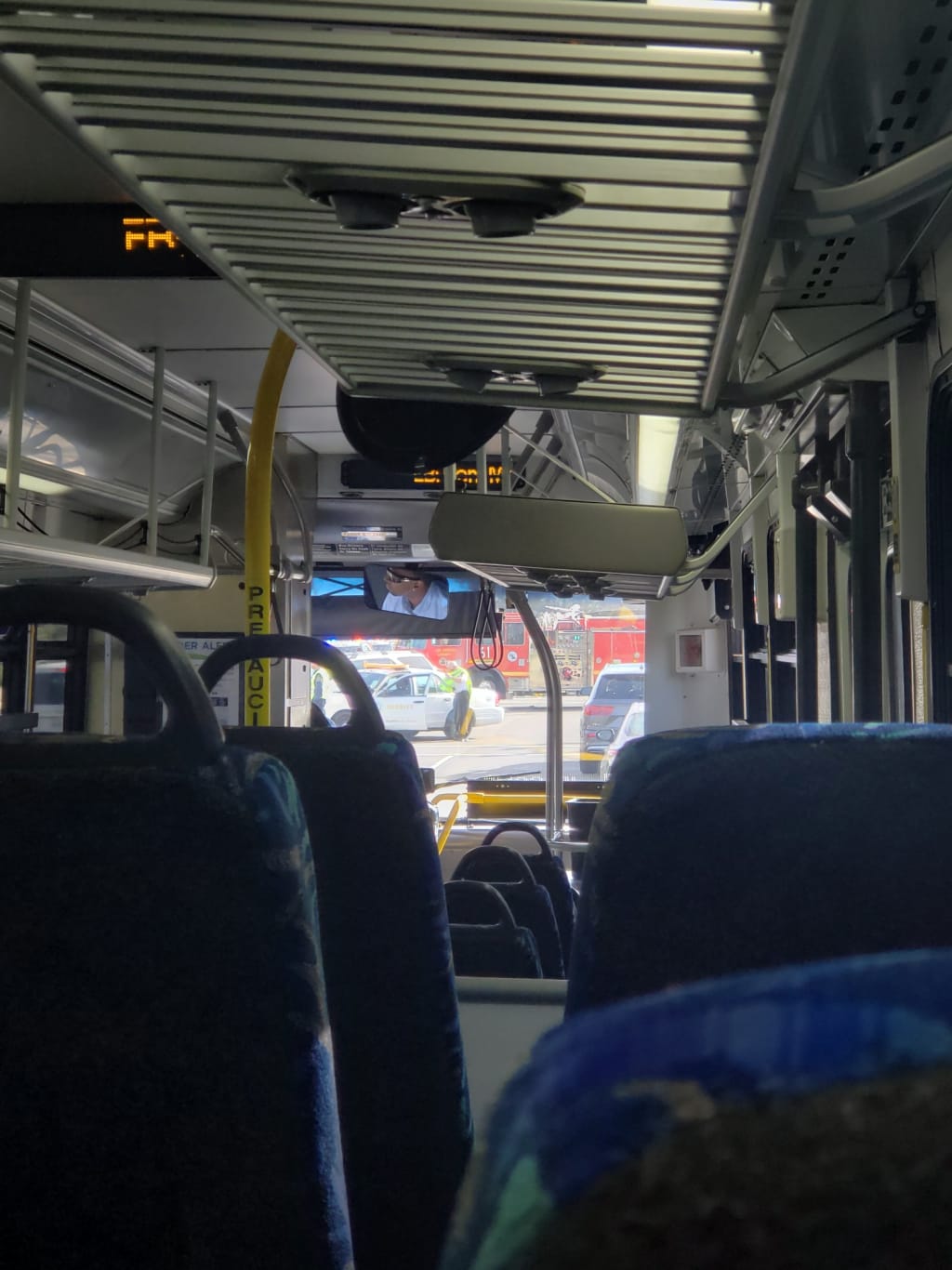 The last time I took the bus home.
A year ago I was sprinting across my community college campus to either get to one of three of my part-time jobs or to get to class. A year ago, I was the most exhausted I have ever been. I was averaging approximately 4-5 hours of sleep per night and living off of free coffee in the Teacher Preparation office to get me through my day. I would tell myself "It's normal to feel like this and work myself this hard. It's normal to feel miserable at the beginning of your twenties, right?"
I made the decision to quit one of my jobs as a cashier and cook so I could focus on my school work and find a new job closer to my intended career. Well, I quit my job because I was tired of being overworked for minimum wage and crying in the walk-in freezer because of treatment from customers and coworkers. My overall misery pushed me to quit and gave me the excuse to look for another job. I ended up finding another part-time job that I never got to start because of the closure of schools.
The world shut down on my birthday, March 14th, 2020, and so did a majority of my income. I went from working approximately 30 hours a week to 3-5 hours a week. I suddenly only had one job that had to cut my hours as we began to work remotely. As I write this, I had to leave this job because it was only for students at that college. I am in my first semester at a 4-year college as a transfer student and I need a job now more than ever. Now I have student debt and need to buy a car to commute when classes start in person.
No, I can not get an essential worker job, as much as I want to. With the pandemic, my grandparents' caregiver had to stop coming because he worked in a hospital. My father became their primary caregiver and any job my sister and I could get that is not remote would put my grandparents at risk because we live at home.
However, with all this pain and suffering there are a few positives to my time in quarantine. I adopted a kitten in July and she is the light of my life. In my time of needing a virtual connection with friends, I reconnected with a high school friend who is now my long-distance boyfriend. I was able to transfer a semester earlier than previously planned, reflect on my mental health, sleep more than four hours a night, and make my home space a space I want to actually be in.
With vaccines rolling out, I have hope of life returning to a semblance of normality. I know life cannot go back to how it was before because everyone has changed through the suffering of 2020, but I am excited to move on to experience life outside of my bedroom and move forward with my life goals. I have a job interview for remote work and turn 21 next month. I know I will not be able to go out as planned for my birthday but I look forward to just looking forward to spending time with my family and having a nice dinner.
This past year has been hard, but I have hope that this year will be better. I have to hold onto that.
healing
About the author
Hello! I am one semester away from graduating with my English BA. I work as an informal STEM Educator and Writing Tutor. I like to write and get my thoughts out in my essays and short stories. Stay tuned :)
Reader insights
Be the first to share your insights about this piece.
Add your insights