A Father's Love: Creating a Bright Future
From Absence to Abundance of Love and Redemption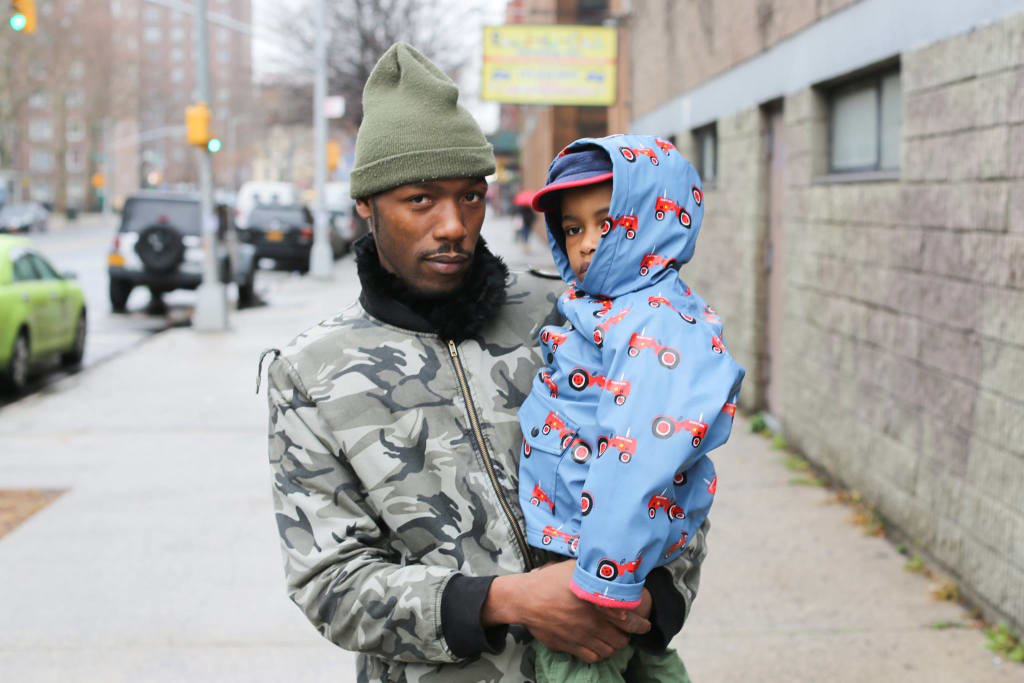 A devoted father who, despite his own challenging upbringing, is determined to provide a better life for his son. Join us as we delve into the experiences and sacrifices that have shaped their bond, and discover the joy and fulfillment that comes from being a present and loving parent.
The Absence of a Father
"I've got him on a different path than I went down. I ain't have no father." These poignant words resonate with raw, unfiltered honesty, revealing the void that countless children face when growing up without a father figure. The absence of a paternal presence leaves an indelible mark, shaping one's perception of family, self, and the world at large. However, our resolute protagonist is not content to be a product of his past. He's determined to shatter the cycle of absenteeism and light a new path for his beloved son.
Seeking Guidance in Unconventional Places
In the absence of a father, our protagonist sought guidance in unconventional places. The streets became his unlikely classroom, where he embarked on a quest to find a father figure amidst the uncertainty and hardship of urban life. Through trials and tribulations, he navigated the labyrinth of challenges and pitfalls that awaited him. Yet, through it all, he remained resolute, propelled by a burning desire to craft a brighter future, not just for himself but for the family he dreamed of building.
A Father's Promise
The protagonist's journey took a momentous turn when he became a father himself. Fueled by an unwavering love for his son, he forged an unbreakable vow – to be there for him at every twist and turn of life's winding path. This commitment transcended the mere provision of material comforts; it encompassed the sacred duty of being a constant presence in his son's life. He offered not just guidance and support but a boundless, unconditional love that would serve as a guiding star in the tumultuous journey of parenthood.
A Present and Engaged Father
"I stay at home while the wifey is at work. I don't even like to leave him with a babysitter." These words encapsulate the protagonist's unwavering dedication to his newfound role as the primary caregiver. In a society where traditional gender roles often find themselves under scrutiny, our hero challenges conventional norms. He willingly and enthusiastically embraces the opportunity to form a profound, unbreakable bond with his son, nurturing it with each passing day.
Breaking the Cycle
Drawing from the well of his own childhood, where Christmases were marked by scarcity, our protagonist resolved to offer his son an entirely different experience. No more fake plastic toys or scratchy knitted sweaters. Instead, his son's life was adorned with an abundance of carefully chosen gifts – from sleek scooters and intricate train sets to thought-provoking puzzles and miniature cars. The radiant joy that lit up his son's face on these occasions was a poignant testament to the love and care he received not only during holidays but throughout the entire year.
A Life of Possibilities
With a present and engaged father by his side, our protagonist's son was granted access to opportunities once deemed unattainable. The path to success was meticulously paved with love, guidance, and the unwavering assurance that he need not resort to "odd jobs" to satisfy his desires. A bright and prosperous future awaited him, with a carefully nurtured savings account already established to ensure financial stability and security.
Conclusion
In this extraordinary narrative of love and resilience, we are given the privilege of witnessing the transformative power of a father's love. Through his unswerving commitment and unwavering dedication, our protagonist escapes the constraints of his own tumultuous upbringing, creating a life adorned with abundance and infinite possibilities for his cherished son. As we celebrate the profound bond between father and child showcased in this tale, we are left inspired and moved. It is a testament to the potential for positive change that exists within each of us, urging us to cherish and cultivate the relationships that ultimately shape our lives. In the end, it is love, resilience, and the unwavering commitment of a devoted father that illuminate the path toward a brighter future for generations to come.
About the Creator
I'm passionate about writing, having recently completed my debut novel. Writing has been my creative outlet since the age of 16. I embrace challenges wholeheartedly. If you enjoy my stories, show your support with a like, comment, or tip.
Reader insights
Be the first to share your insights about this piece.
Add your insights