Why Are Wedding Invitations So Expensive?
Your Guide to Understanding the Question; Why Are Wedding Invitations so Expensive?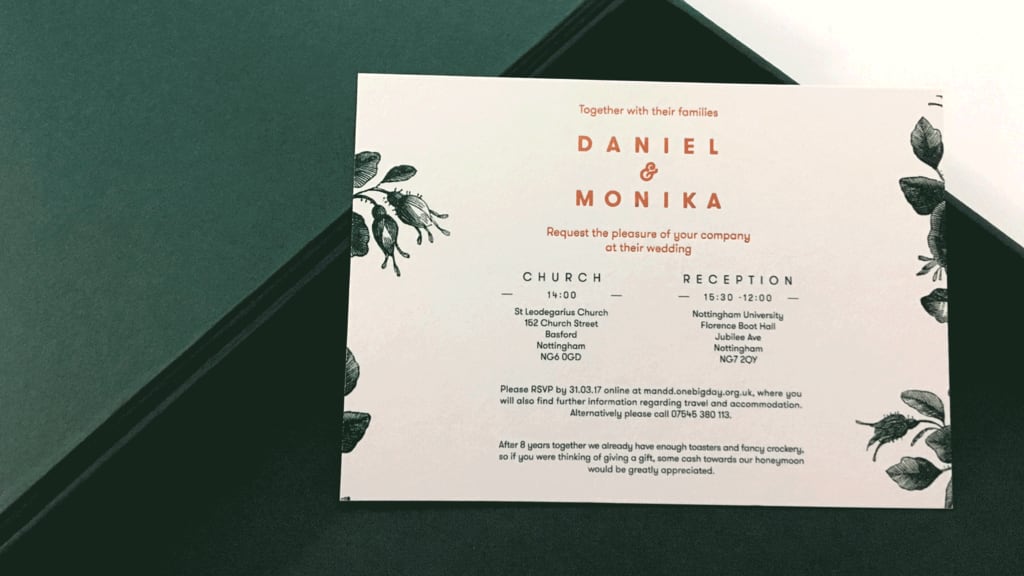 Why are wedding invitations so expensive? They're just some paper and ink, right? No. For the modern wedding, there's actually quite a lot of work that goes into a wedding suite, like any other part of your big day.
Between the caterer, florist, DJ, and venue, there's a lot of work involved with a wedding. The costs can add up quickly, but if you know ahead of time, there are ways to keep down the price of certain aspects of your big day. This article will help you demystify these costs and give you ideas to keep your expenses low. From the debate of custom-made cards and invitation wording to whether you really need to save the dates in your wedding suite, there's plenty of ways to cut costs for the modern wedding. So relax and read on—this guide will help you keep your budget in check.
Costs to Watch for When You Customize Your Wedding Suite and Wedding Stationery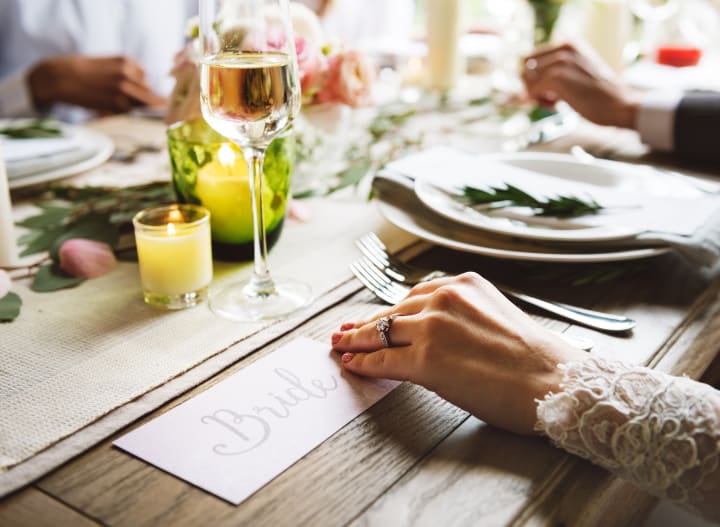 Custom wedding invitations are often a popular choice and have become one of the wedding trends of 2018. But they are also extremely expensive. All of those beautiful invitations you find on Pinterest probably cost a great deal, and they will have you shout: "Why are wedding invitations so expensive?" So keep these costs in mind when you start looking! One way to keep your costs in control while buying custom-made cards is by understanding the materials involved.
Wedding invitations—and wedding stationary—are often available in many kinds of paper. Common kinds of invitation paper, in order from most expensive to least expensive, are: linen, cotton, parchment, vellum, and heavy card stock. Knowing your options can help you budget for pricier materials or score low-cost cards. And add-ons like gold foil can doubly add to your expenses. While paper isn't the only thing you're paying for, you will be a more self-aware buyer if you know the range of materials cards come in.
Sometimes, the important part of the card is the invitation wording. Modern wedding planners often suggest calligraphers scrawl their beautiful script onto the stationery. Nothing says 'save the date' like a beautifully written wedding suite! However, depending on the number of invites you send, hand-written letters can add up in cost very fast. This is a hugely time-consuming project, after all, and between the time it takes and the cost per invitation, it's not so ideal.
Remember, there are plenty of other options available that can increase the cost of your invitations. Custom monograms, wax seals, and other details add up fast. You can cut the cost of your invites by foregoing such details, but even if you just skip a few, you can still cut the cost majorly. Details are nice, but it is more important that you tell your family and friends when to save the date!
Personalized Low-Cost Alternatives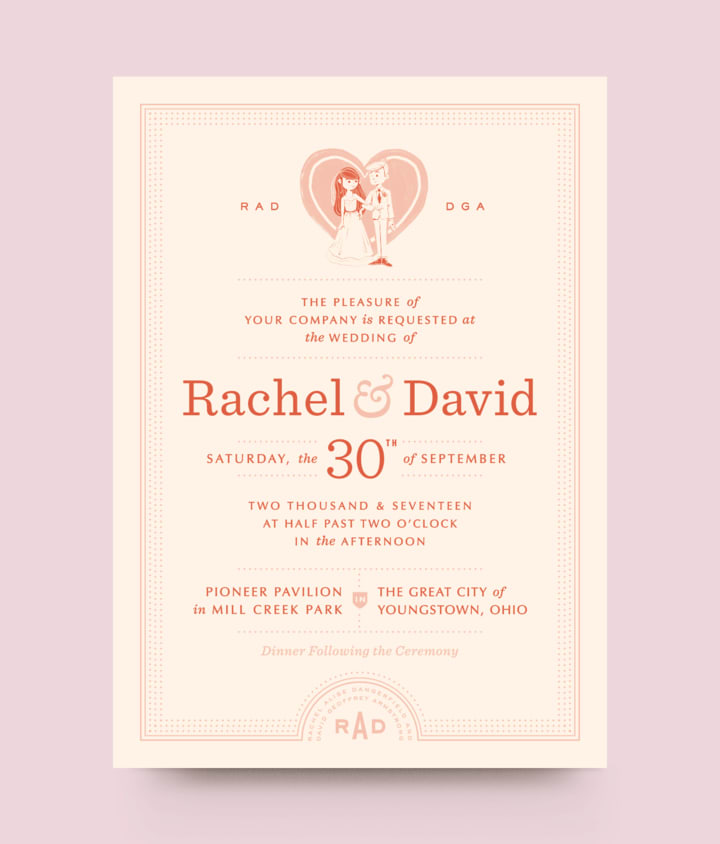 A great way to keep cost low is to buy ready-made cards from large name companies. While this doesn't have the glamour of custom-made, of all the things to splurge on for your wedding, invitations are generally low on people's list. Plus, a bonus of getting cards from large companies is the wide range of options and colors for your stationery. Brands like Vera Wang and David's Bridal have budget-friendly options for the modern wedding. And of course, services like Vistaprint allow you to personalize your wedding invitations at a low cost.
But if the design and personalization of the cards is a very important part of planning your big day, then you still have low-cost options. You can find decent custom deals on sites like Etsy, or you can make the wedding invitations yourself and visit your local Michaels. There's nothing else that says 'save the date' like personally handmade invites. There are numerous options if you are planning a wedding you a budget and still want high-end invitations, you just need to take your pick.
Lower those postage costs!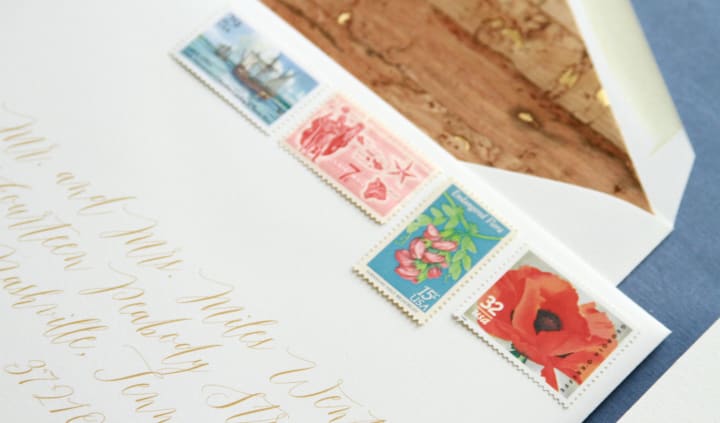 Of course, there is always postage. The modern wedding must rely on the postal service. You simply can't get around the cost of sending out your wedding invitations. And when you are planning a large wedding, the cost of the postage can throw your budget out of whack. There are still a few tricks. Namely, the standard rectangular-shaped envelope is the cheapest kind of card to ship. And if your invitation suite is a 'flat card' style, then your cost drops too.
The easiest way to get around a hefty postage sum is to send out your wedding invitations electronically. You can often use your wedding website to put in the information you need for the rest of your wedding suite, too, like save the dates, RSVPs, or those darn information cards. You'll probably have to have all the same information on your website, so why not cut these things and reduce your cost there?
Modern Wedding Alternatives for Wedding Invitations and Wedding Stationery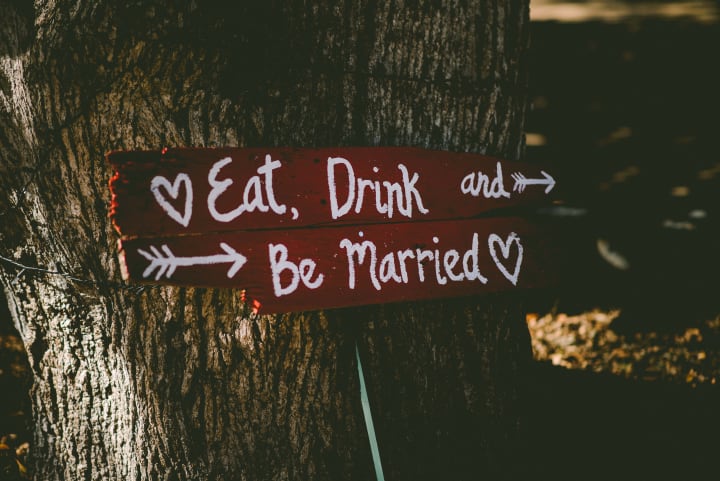 Etsy is a fantastic website, with all kinds of printable designs and invitation wording. They're a great resource because you simply get the design and print it yourself. With so many professional printing services available, you can get your wedding suite done for a very low price, while still taking a short amount of time and staying unique.
The next major cost is the wedding stationery that you have at your reception. But those costs can be easily reduced if you plan accordingly. Instead of creating individual menus, make a large sign that lists the available options. And this works for programs as well! If these signs are strategically located, your big day will go off without a hitch. And perhaps instead of spending on a ton of seating cards, you can simply let guests choose where they want to sit. There are many of these little signs and cards that go into a wedding, but if you intentionally create better, cheaper options for your wedding stationery, you won't blow your budget. Plus, it is a greener option for your modern wedding!
At the end of the day, why are wedding invitations so expensive? There is a lot of training a designer must go through to create such amazing cards. There is also a lot of time involved in making these cards, whether they are done handmade or not. The techniques and skills involved in creating invitations for your big day can cost a lot. But hopefully, with these DIY wedding tips, you will have to wherewithal to plan ahead, budget, and pick the best available options for your wedding invitations, wedding stationery, and every bit of paper and ink in between.
About the Creator
Proud mom of three chinchillas, hard core Justin Bieber fan, watches Unsolved Murders religiously
Reader insights
Be the first to share your insights about this piece.
Add your insights