Unveiling Opulence: A Guide to Selecting Luxury Wedding Venues in Marbella
This article will guide you through the process of selecting the perfect luxury wedding venue in Marbella, ensuring an event that exceeds all expectations.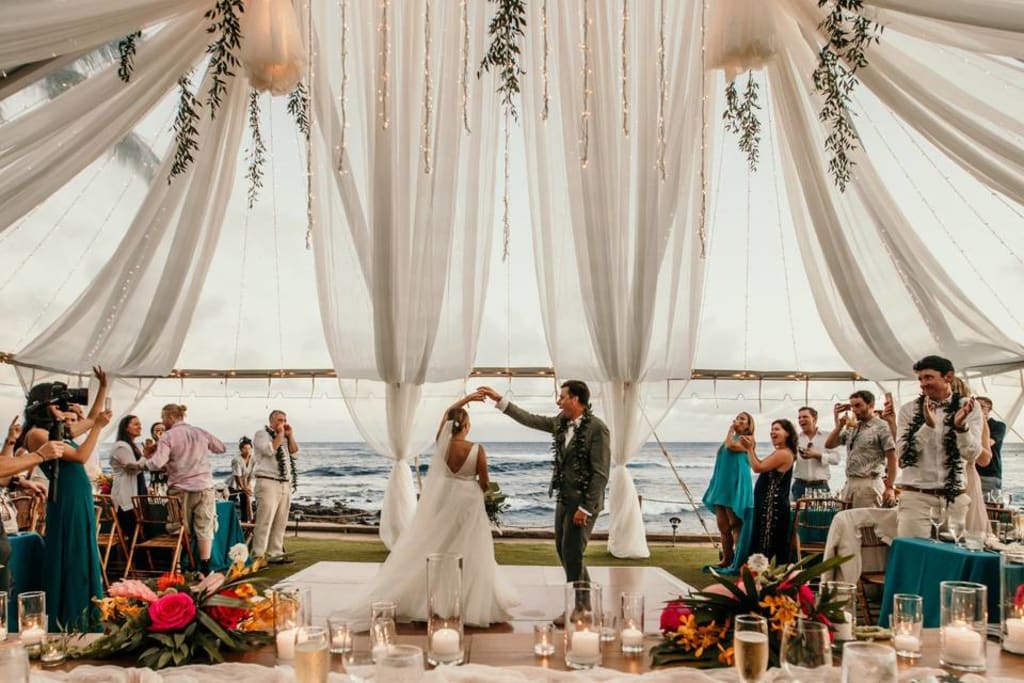 Marbella, the crown jewel of Spain's Costa del Sol, is a destination synonymous with luxury, style, and romance. With its sun-kissed beaches, high-end resorts, and vibrant nightlife, Marbella provides the ideal canvas for an opulent wedding celebration. This article delves deeper into the intricacies of selecting a luxury wedding venue in Marbella, ensuring an event that will be etched in the memories of all who attend.
**1. Setting the Scene: Choosing the Ideal Venue**
The choice of your luxury wedding venue sets the tone for the entire celebration. Marbella offers a diverse range of options, each with its unique charm. Imagine exchanging vows under the azure skies on a private beach or within the historic walls of a Spanish villa steeped in history. Consider venues that align with your vision, whether it's a modern, chic atmosphere or a more traditional and regal ambiance.
**2. Guest Experience and Accommodation**
A luxury wedding is not just about the couple, but also about providing an unforgettable experience for the guests. Opt for a venue that offers a variety of accommodation options to cater to the needs and preferences of your guests. Marbella's luxury resorts and boutique hotels often offer spacious suites, stunning views, and impeccable service that ensure your guests feel pampered throughout their stay.
**3. Cuisine and Culinary Delights**
The culinary experience is an integral part of any luxury wedding, and Marbella's renowned dining scene leaves no room for compromise. Collaborate with the venue's culinary team to curate a menu that showcases the best of local and international flavors. Incorporate fresh seafood, Mediterranean produce, and creative culinary concepts that tantalize the taste buds of your guests.
**4. Unique Spaces for Ceremonies and Receptions**
One of the advantages of Marbella's luxury venues is the diversity of spaces available for ceremonies and receptions. Whether you envision a sunset beach ceremony, an intimate courtyard exchange of vows, or a lavish ballroom affair, choose a venue that offers the versatility to bring your dreams to life. These spaces provide the canvas upon which your wedding vision will be realized.
**5. Opulent Decor and Design**
Marbella's luxury wedding venues often feature interiors that exude opulence, requiring minimal enhancement to create a lavish atmosphere. Select a venue that aligns with your chosen aesthetic and theme, whether it's contemporary chic, classic elegance, or a fusion of styles. Fine linens, intricate table settings, and custom lighting can elevate the ambiance to a whole new level.
**6. Entertainment and Ambiance**
Marbella's nightlife and entertainment offerings are renowned, making it an ideal destination for a lively celebration. When selecting a venue, ensure it is equipped to host various forms of entertainment, from live bands and DJs to flamenco performances or contemporary dance shows. The venue's atmosphere should seamlessly transition from an elegant dinner to a vibrant dance floor as the celebration unfolds.
**7. Photography Opportunities**
Marbella's stunning landscapes and architectural gems provide an abundance of opportunities for exquisite wedding photography. A luxury venue with well-manicured gardens, intricate details, and picturesque backdrops will allow your photographers to capture moments that embody both the beauty of the venue and the romance of your love story.
**8. Professional Event Coordination**
A luxury wedding deserves nothing less than impeccable planning and execution. Select a venue that offers dedicated event coordination services. A seasoned event planner with local expertise can help navigate logistical challenges, streamline communication, and ensure that every detail, from scheduling to decor setup, aligns seamlessly with your vision.
Nestled along the sun-kissed Costa del Sol, Marbella exudes a captivating blend of glamour, beauty, and romance, making it a coveted destination for luxury weddings. Its golden beaches, upscale resorts, and vibrant cultural scene set the stage for a truly opulent celebration. In this article, we delve into the intricate details of choosing the perfect luxury wedding venue in Marbella, ensuring a celebration that surpasses all expectations.
**1. Setting the Scene: Choosing the Ideal Venue**
Selecting a luxury wedding venue in Marbella is the cornerstone of your celebration's ambiance. The options are as diverse as the couples themselves. Picture exchanging vows against the backdrop of the Mediterranean waves or within the opulent walls of a historic villa. Whether you prefer modern elegance, rustic charm, or classic grandeur, Marbella offers venues that reflect your unique vision.
**2. Guest Experience and Accommodation**
Elevate the guest experience by selecting a venue that offers not only stunning facilities but also exceptional hospitality. Marbella's luxury venues often provide a variety of accommodation options, from lavish suites to private villas. Guests can indulge in spa treatments, savor world-class cuisine, and revel in the vibrant nightlife, creating an unforgettable experience that extends beyond the wedding day.
**3. Cuisine and Culinary Delights**
Marbella's culinary scene is renowned for its exceptional quality and diversity. Choose a venue with an experienced culinary team that can curate a bespoke menu that reflects your tastes and preferences. Showcase the region's bounty with locally sourced ingredients, Mediterranean flavors, and innovative presentations, ensuring a gourmet experience that leaves a lasting impression.
**4. Unique Spaces for Ceremonies and Receptions**
Luxury wedding venues in Marbella offer a plethora of unique spaces to host both ceremonies and receptions. The beach can provide a romantic backdrop for vows, while lush gardens and terraces offer an elegant setting for cocktail hours. Ballrooms exude grandeur, and intimate courtyards create an atmosphere of exclusivity. Select a venue that seamlessly blends indoor and outdoor spaces to cater to your preferred style.
**5. Opulent Decor and Design**
When choosing a luxury wedding venue, consider the innate beauty of the space. Marbella's venues often boast intricate architecture and opulent interiors that require minimal enhancements. Work with designers to add personalized touches that align with your chosen theme. From opulent floral arrangements to ornate chandeliers and custom-made centerpieces, each detail contributes to the overall opulence.
**6. Entertainment and Ambiance**
The vibrancy of Marbella's nightlife and cultural scene provides ample entertainment opportunities for your wedding celebration. Ensure your chosen venue can accommodate live bands, DJs, or even cultural performances. As the sun sets, the ambiance should transform seamlessly from a sophisticated dinner setting to an electrifying dance floor, ensuring your guests revel in the night's festivities.
**7. Photography Opportunities**
Marbella's scenic beauty lends itself to stunning wedding photography. Select a luxury venue with captivating vistas, exquisite interiors, and picturesque gardens. These settings will provide your photographers with a canvas to capture the romantic essence of your celebration, from candid moments to carefully curated poses.
**8. Professional Event Coordination**
The success of a luxury wedding relies on meticulous planning and execution. Partner with a venue that offers professional event coordination services. A dedicated planner can navigate logistical challenges, manage vendor coordination, and ensure a seamless flow of events, allowing you to fully immerse yourself in the joy of your special day.
Choosing a luxury wedding venue in Marbella is a journey that requires a careful blend of vision, expertise, and attention to detail. As you explore the options this destination offers, consider the setting, guest experience, culinary delights, decor, and entertainment that will make your celebration unforgettable. By selecting a venue that resonates with your aspirations and partnering with professionals who understand your dreams, your luxury wedding in Marbella will truly be an affair to remember - a moment of opulence and love etched against the backdrop of this glamorous Mediterranean paradise.
About the Creator
We are Destination Wedding Planners across the Globe. Whether you wish for a rustic wedding, beach wedding, luxury palace wedding, intimate/grand yacht ceremony, or an elegant wedding you can have it all hosted exactly as you desire.
Reader insights
Be the first to share your insights about this piece.
Add your insights