Unique Wedding Gifts for Couples Who Have Everything
Tired of offering up fine china they'll never use? Unique wedding gifts are way more interesting than a typical champagne glass set!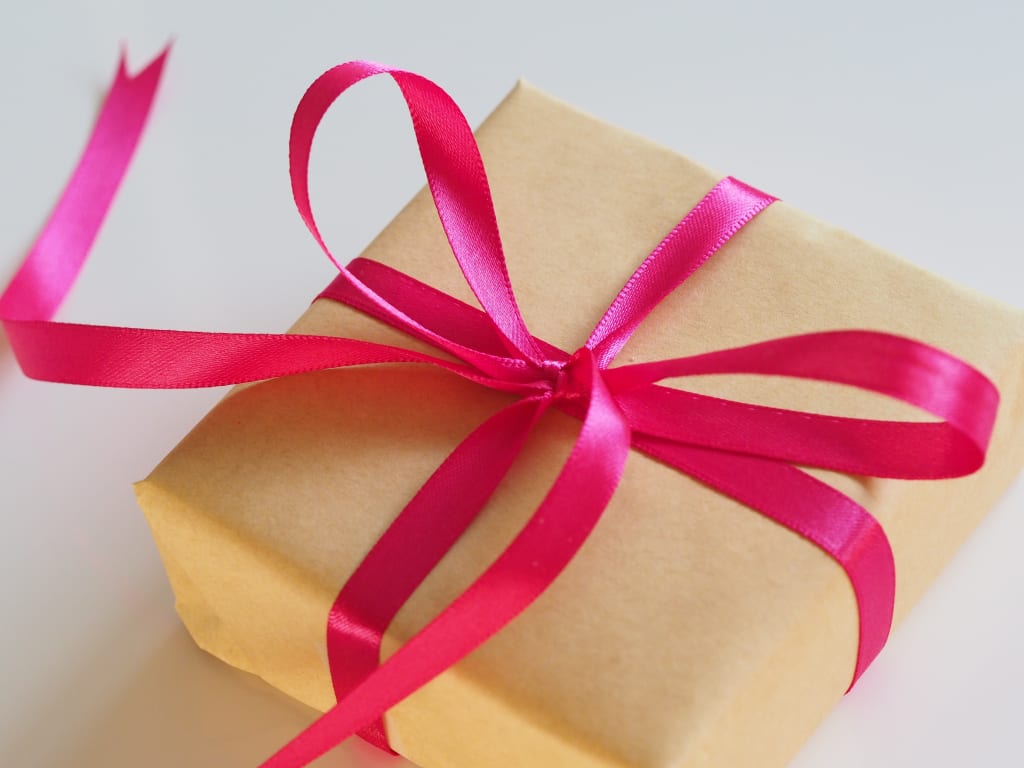 Okay, I'll come out and say the thing that everyone knows to be true: Buying wedding gifts sucks. It always involves the same damned thing: cutting boards, overpriced glasses, stupid picture frames, and maybe a quilt.
Registries suck. Bad as it is, there are times when your favorite couple just won't have a wedding registry. That's when excrement really hits the oscillating ventilator. I mean, what can you get for the couple who has everything?
It's hard to choose something that will stand out from a crowd. Speaking as an excellent shopper, unique wedding gifts might be a better pick than your typical cutting board or Lennox glasses.
We all have seen those cutting boards with the names of the bride and groom online. Yawn. Everyone has one of those, right? If you're looking for unique wedding gifts that kick it up a notch, then give them a portable picnic table with their family name on it.
This table will have their family name engraved on it, and is made of durable, rich, cherrywood. Any time they go on a picnic together, they'll think of you.
Wine glasses and other similar goods are just a little cliche, aren't they? You know what most married couples won't be getting on their wedding day? A pepper mill.
This customized pepper mill is wooden, shaped like a wine bottle, and will have their new family name drawn on it. It's beautiful, reusable, and made by super skilled artisans.
Everyone is acquainted with the tradition of carving two lovers' initials into a tree as a way to declare that their love will grow. It's a tradition as old as time.
One skilled ceramicist came up with one of the most unique wedding gifts out there based on this tradition. This faux wood vase is made of pure ceramic, and will bare the initials of the happy couple in a beautiful heart.
I mean, hey. They will need somewhere to place all those wedding bouquets, right?
When a married couple looks back on their big day, they often will want to relive the special moments. What better way to do it than to see the signatures and well-wishes of the people who attended the celebration? That's what the wedding drop box is all about.
The dropbox is presented as a group gift for the bride and groom. Each attendee writes their name and good wishes on heart shaped chips, then drops it into the dropbox. It's a keepsake that bears both their names, shows the couples' name, and looks amazing for years to come.
Time capsules are amazing for people who want to capture the moment in an unusual, yet awesome, way. This time capsule is a perfect gift for a couple who might want to show their kids what life was like on the day that they got married.
This concept is a great wedding gift for same sex couples, as they get to choose what they add to the capsule and when they are going to open it, as well as remember fondly the barriers they may have shattered on their big day. It looks awesome, and will be a present that no one would see coming.
Everyone who is picking up gifts for couples have probably mulled over the idea of getting them wine glasses, but let's be real—how often will those be used? This stylish pair of "His and Hers" coffee mugs, on the other hand, will see their use on a daily basis.
These mugs hold a very generous 12 ounces, have that upscale marble look people love, and also come with tea supplies. It's one of the more unique wedding gifts you can buy that will still remain useful once the honeymoon period has ended.
There's something doubly charming about couples who enjoy relaxing together while having a wry sense of humor about being married. #MarriedLife gets it.
This adult coloring book is snarky, funny, and at times, just a little bit more truthful than we would like to admit. Being married in the new millennium is a trip!
Now that the couple is married, they're probably going to see a lot of wild things together. This is especially true if they are travel-ready souls that have been openly planning a honeymoon destination for nature lovers. For couples with wanderlust, this petite globe is one of the most unique wedding gifts they can use together.
This cork globe allows you to mark where you've gone together, as well as future goals. How cool is that?
Are your friends interested in spirituality and yoga? They may find their honeymoon period to be a great time to explore their inner selves as a couple.
The Chakra Couples Game is designed to help partners learn more about one another in a more tantric sense. If the couple in question have a penchant for tantric wellness, this will definitely be a welcome gift.
They said their vows, they walked down the aisle, and they even dealt with potential in-law problems. So, now what? This humorous book is one of the most unique wedding gifts you can give a newlywed couple—especially if you gift it as a side present to your main thing.
Inside The Newlywed's Instruction Manual is a lot of honest advice that newlyweds need to hear, plus some snide truisms. It's a good book to have, even if you're just in a relationship without the ring.

Sasha Konikovo
Born in the Ukraine and currently a citizen of New York City, Sasha Konikovo has become obsessed with makeup, fashion, and anything that keeps her svelte figure looking sharp. She hopes to marry a billionaire and have a lifestyle like Paris Hilton soon enough.
See all posts by Sasha Konikovo →