Gifts for Couples
Gifts for Couples $25 or Less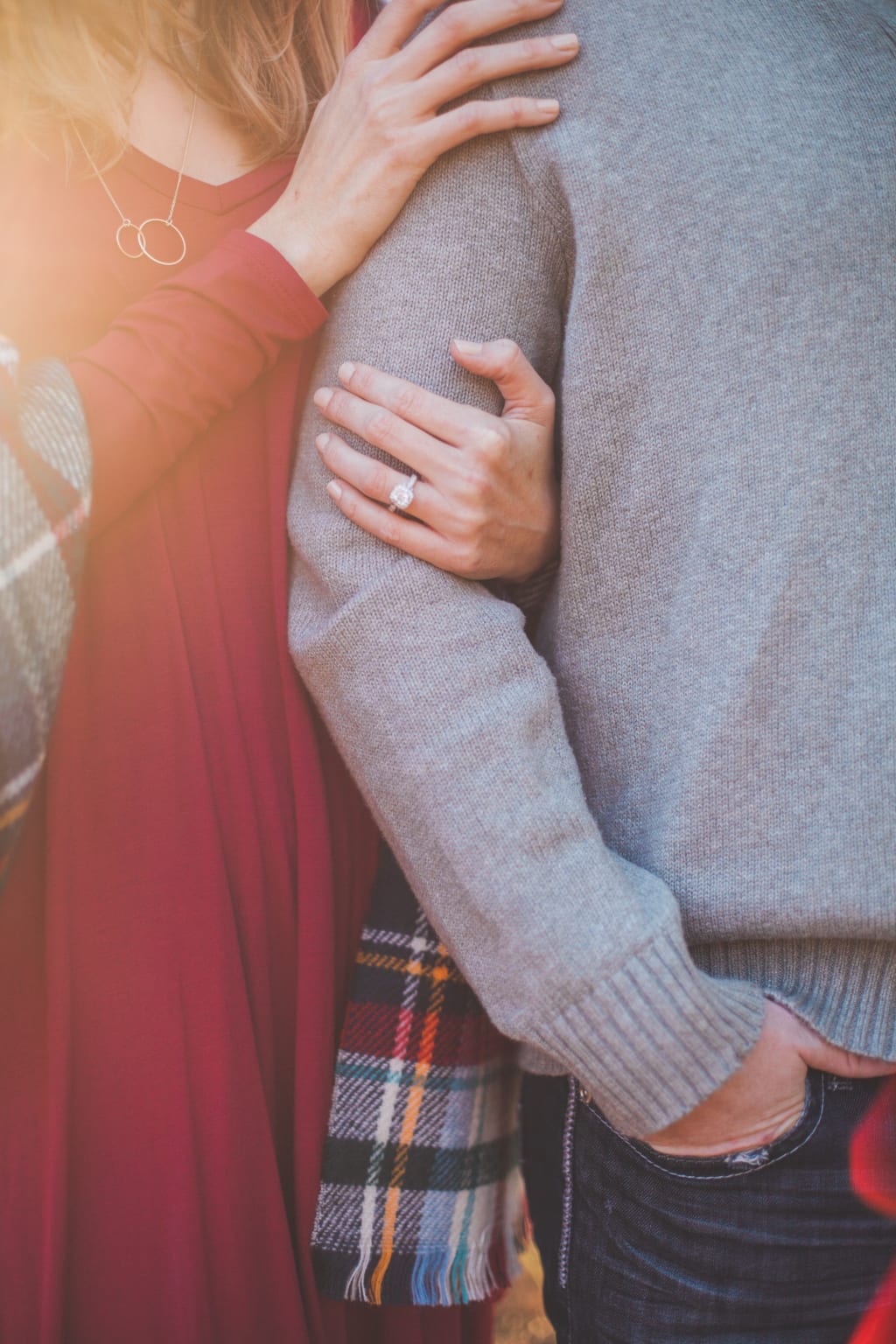 'Tis the season!
The holiday season is gearing up, and we have all been there. You have gifts to buy for everyone—even for couples. I think we can all admit that sometimes couple gifts are hard to decide on. Let this gift guide help you find the perfect couple gift for $25 or less! These gifts will give you peace of mind knowing that they are both thoughtful and practical.
The Date Night Cookbook ($10)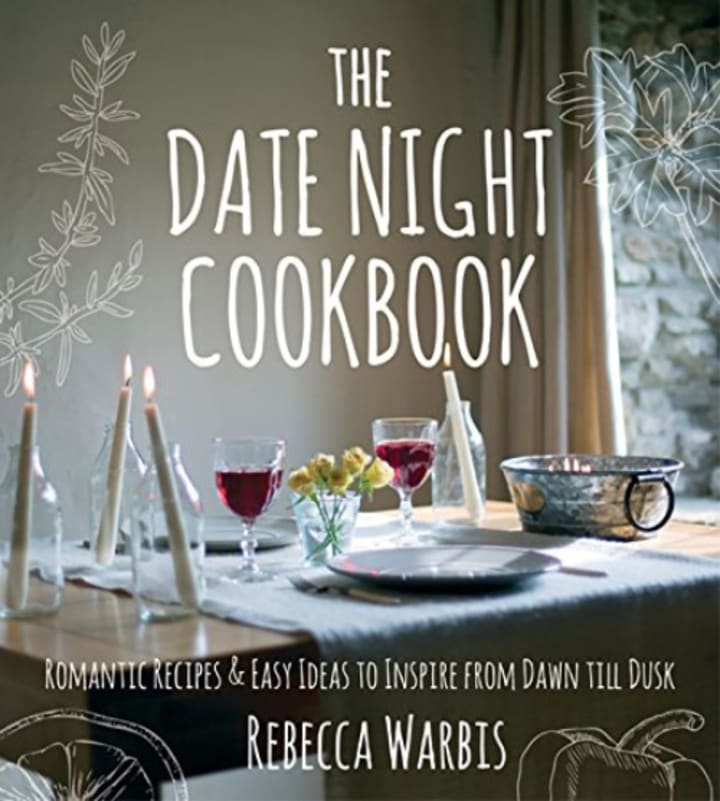 Date nighting in is on the rise. More people are opting to save money, either by avoiding hiring a babysitter or by cutting costs and not going to restaurants. One plus is you don't have to leave your house for the date—more time for cuddling afterward! ;) Buy The Date Night Cookbookhere.
Tea or coffee? For two, please. ($22)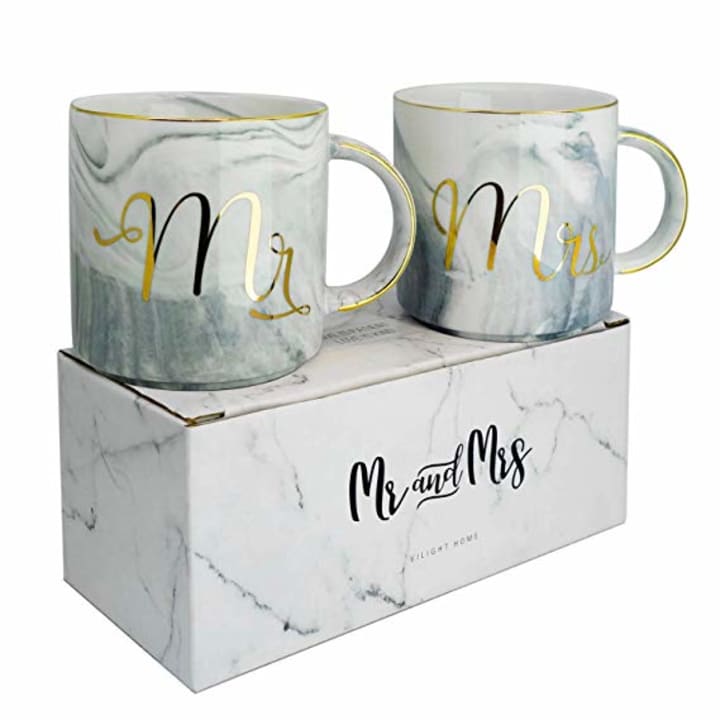 Tea, coffee, or maybe even some hot cocoa, either way these coffee mugs are the perfect gift for the couple in your life. They can be purchased separately as well in case you need two Mr. or two Mrs. mugs. If you want to you can add a packet of Starbucks via coffee or some hot cocoa.
You can buy them here.
Memories Forever ($19.95)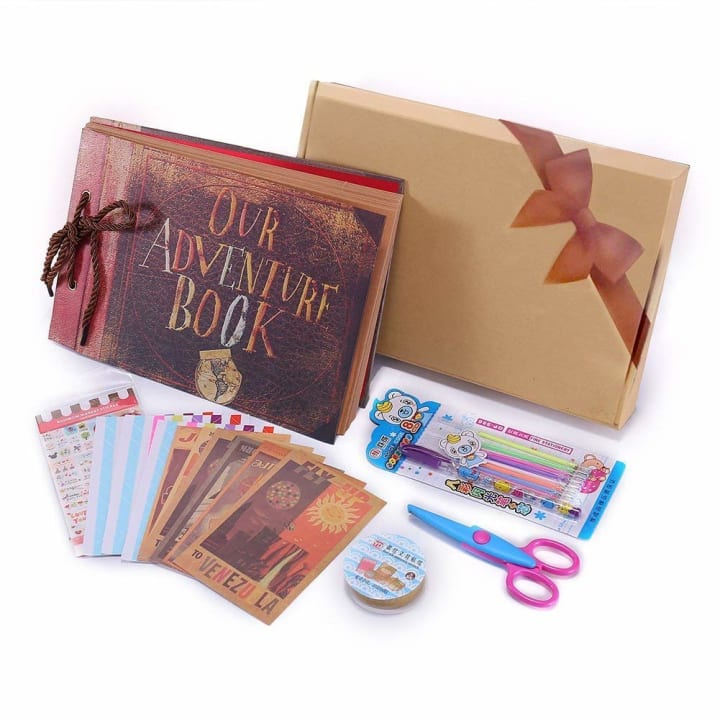 Whether they are avid travelers or homebodies, everyone has holidays, birthdays, anniversaries, and dates. They are all memorable and this will make for a cute place to store them. You can buy it here.
Long Distance ($13)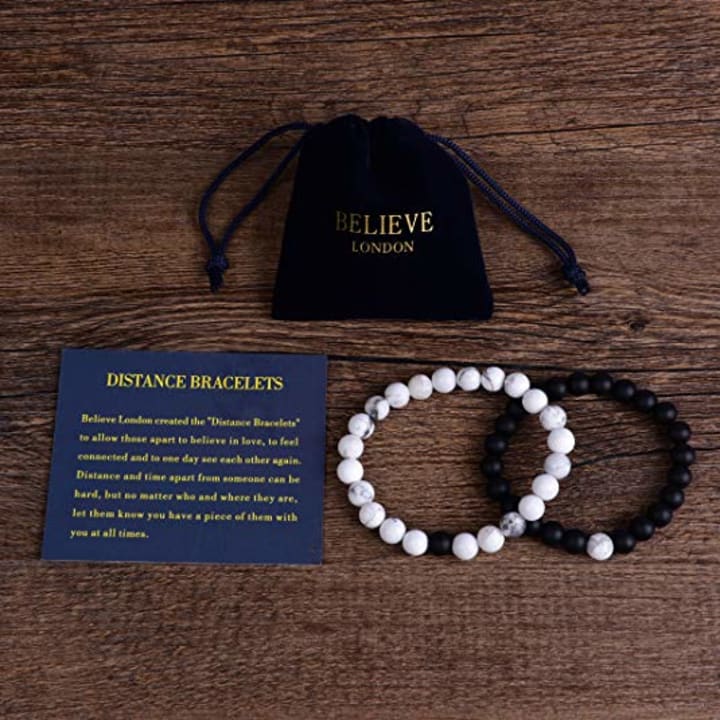 Believe London created these beautiful Distance Bracelets. They would be great for a couple that has one half deployed in the military or for couples in a long distance relationship. You can buy the set here.
Talk, Flirt, Dare ($21.50)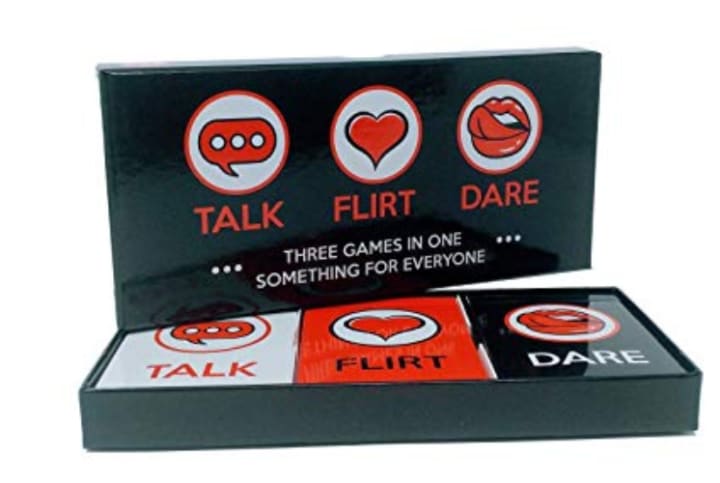 Every couple loves to goof around at some point, and a little help finding something to do never hurts anyone. Introducing the pretty cool, semi-intimidating game for couples: Talk, Flirt, Dare; includes instructions for three different games and free play.
You can buy it here.
Wine and Dine ($19.99)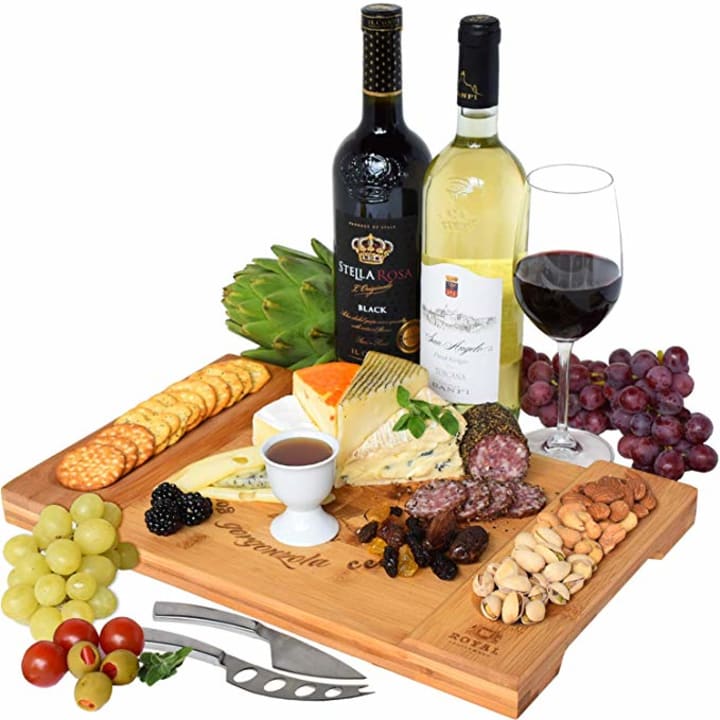 From the holiday parties and gatherings to the date night in, just relaxing with each other, this can be a great gift for the special couples in your life. You can also get a book called Platters & Boards to accompany it. If the couple you're thinking of doesn't drink wine then gift a bottle of sparkling cider with it.
You can buy it here.
Docking Station ($25)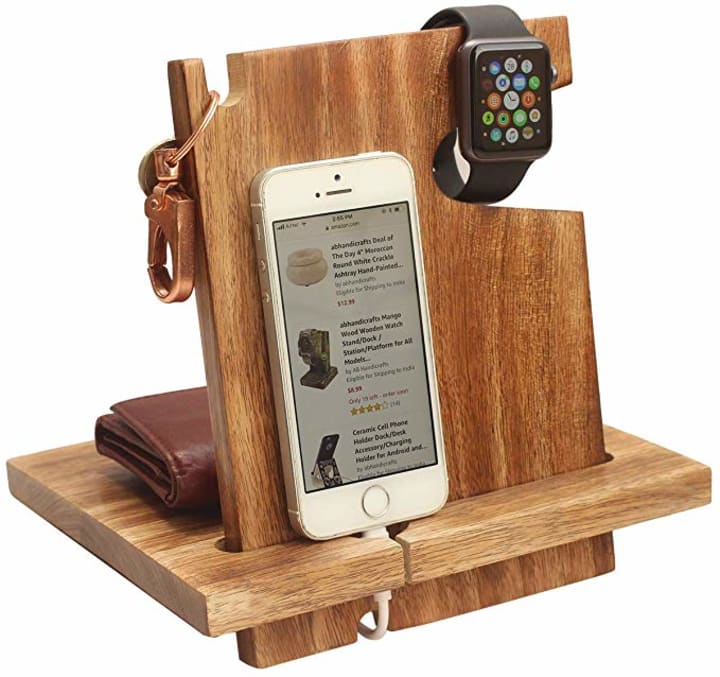 This wood docking station has room for tech, more tech, and just everyday accessories like wallets! It's the perfect size for their side table, nightstand, or entry way table.
You can buy it here.
Sundae Fun ($20)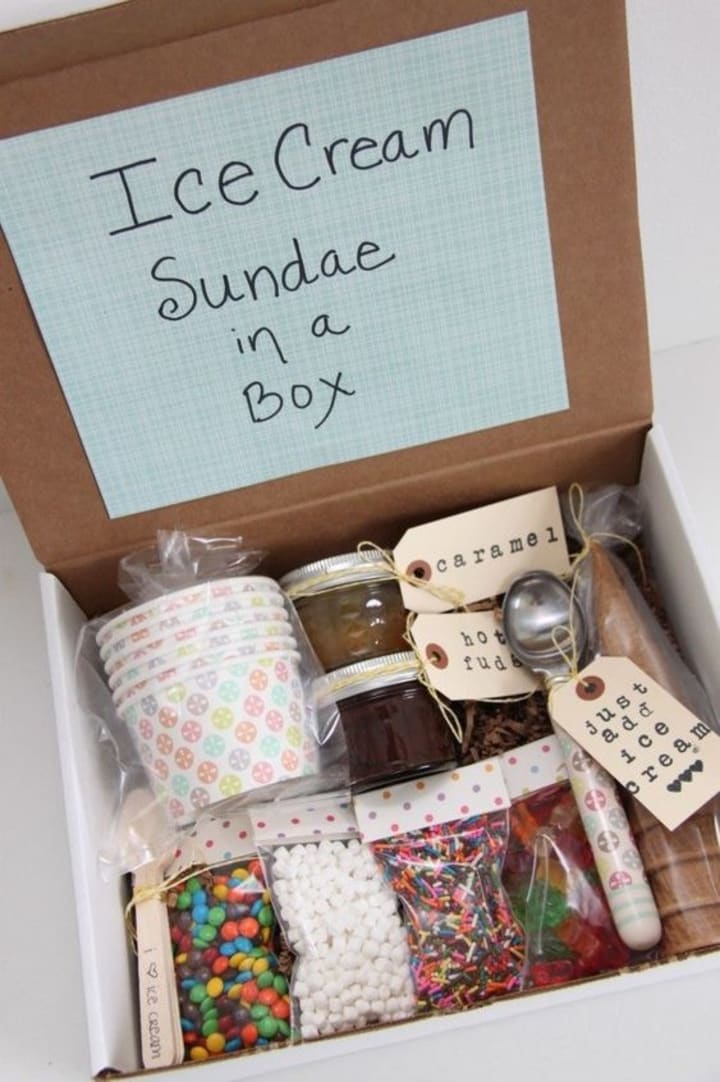 This fun box can be made by you with love. Simply get some cellophane bags and fill them with candies, be it mini M&Ms, gummy bears, or chocolate covered sunflower seeds, sprinkles, and marshmallows. Then buy a cute (but affordable) ice cream scoop, wooden spoons, and either buy some small Mason jars—and don't forget the caramel and chocolate sauce! Then add some cones and cute tags for each item, package it in a box all neat and pretty, and wrap it up with a bow.
Here is one with multiple color choices.
gifts and registry
About the author
Trademark
Wife & Mom Fueled by ;
Caffeine & Gratitude, when I'm not writing you'll find me raising awareness about our planets needs , in the kitchen ,outside with the family, taking photos or in a bookstore.
Reader insights
Be the first to share your insights about this piece.
Add your insights