10 Honeymoon Destinations for Nature Lovers
They say, "love is out there." They also say, "nature is out there." Why not combine the two after your wedding with honeymoon destinations for nature lovers so you can get the best of both worlds?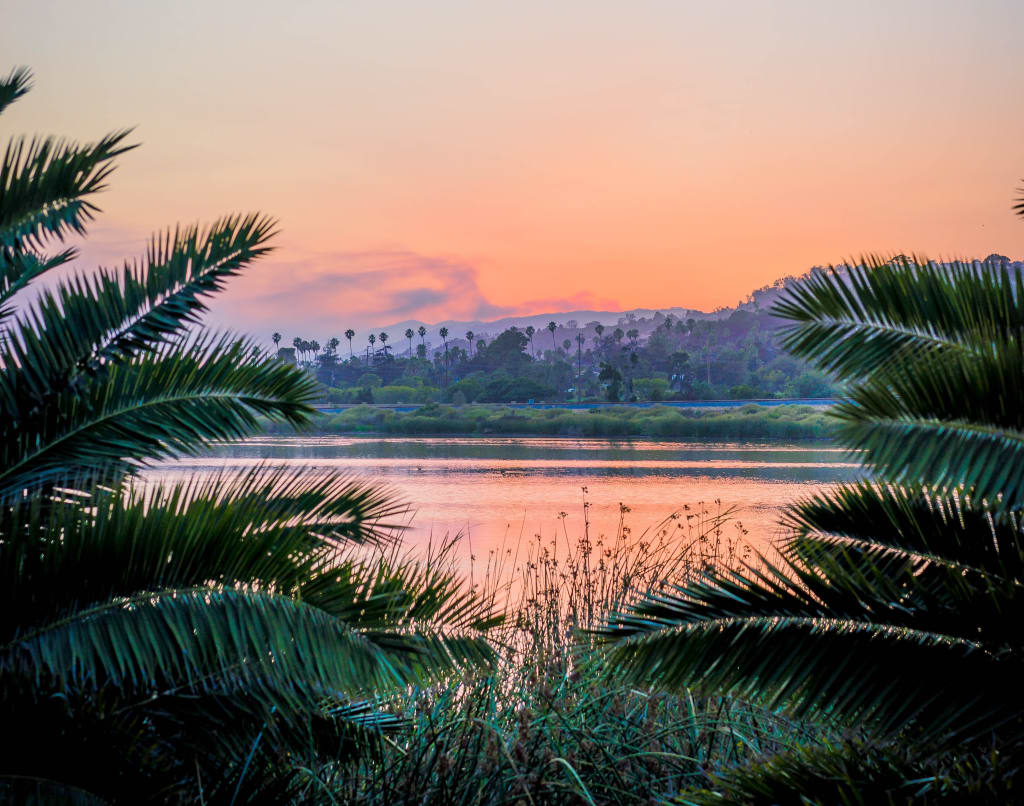 Going on your honeymoon is one of the most exciting times in your life. You and your new spouse are embarking on your first trip together as a married couple, and if you're the type of honeymooner that enjoys the outdoors, you'll want this trip to be filled with natural beauty and unforgettable adventures. Whether you prefer being by the ocean, national parks, or want to hit some UNESCO world heritage sites on your once in a lifetime trip, there are honeymoon destinations for nature lovers to be found all around the world. This is the time to go all out. Explore your new love in a new place, and make unforgettable memories.
One of the best honeymoon destinations for nature lovers that you can get to right here in the United States is Yellowstone National Park. This is one of the most beautiful national parks in the world, with hot springs, waterfalls, and whitewater rafting right at your fingertips. If you really want to feel like you're out in the middle of nature, this is the place to do it. You and your spouse can connect on a different level in Yellowstone because you'll have no distractions. You'll be able to enjoy each other's company and enjoy a number of natural wonders, too.
If you have a higher budget and want to go international, a breathtaking honeymoon destination for nature lovers is Bali, Indonesia. Everyone dreams of going to Bali and being able to disconnect and find their inner peace. In Bali, you can enjoy blue water, boat rides, yoga, and spend time at the spa too, if you choose. Bali gives you the relaxation and the beauty of nature all in one. This is truly a lover's paradise.
Lake Tahoe in northern California is a great honeymoon destination for nature lovers who want to stay within a reasonable budget. Tahoe is easy to get to and can be enjoyed in summer or winter for great swimming or skiing. You and your new spouse can rent a cabin in the woods, enjoy the snow falling and the tall pine trees, and spend time cuddled up together enjoying your brand new bond.
For honeymooners who love nature, beautiful beaches, and have the budget to do something truly exotic, the Maldives is an excellent honeymoon destination. The Maldives is a great sea life destination to choose, because it may not be here for long. Being completely surrounded by water, these islands off the coast of India are slowly being submerged into the Indian Ocean as sea levels continue to rise. If you want to see this beautiful blue water and enjoy the coral reef, now is the time to do it with your loved one. Just make sure to pack everything you need to pack for a beach honeymoon.
One of the best honeymoon destinations for nature lovers who enjoy more of a desert atmosphere is the Australian outback. In Australia, honeymooners will get an experience unlike any other with interesting wildlife, vast landscapes, and camping adventures under starry night skies. Most people don't think about going to the outback for their honeymoon because they want to relax, but there are luxury options in the outback as well. Mix it up and do something unique with your new spouse. This will be an adventure out in nature that you will never forget.
Similar to the Australian outback, an African safari is a honeymoon experience for nature lovers that will take you out of your comfort zone and into an unforgettable world of adventure. An African safari also has luxury options, and the best advice for planning a safari honeymoon is never too far away. On this journey, you'll see wild animals and interesting landscapes. An adventure like this doesn't happen often, so what better time to do it than when you and your spouse are beginning a brand new life?
If you would rather not go international for time or budget reasons, one of the best honeymoon destinations for nature lovers in the United States is Jackson Hole, Wyoming. Jackson Hole is a nature lovers dream, with amazing mountain views, rivers, and many outdoor activities; such as skiing, hiking, rock climbing, and whitewater rafting. You and your spouse can enjoy all of these activities during the day and cozy up by a fire at night in your own personal cabin. It doesn't get much better than this.
When it comes to international travel, there are honeymoon destinations for nature lovers in Canada as well that aren't your typical tropical beach. Banff, Canada is one of the most breathtaking areas that will provide snow-capped mountains, waterfalls, pubs, restaurants, boat rides, whale watching, golf courses, and more. This area of Canada looks like you're living in a postcard and it is truly romantic because of the nature you're surrounded by.
Bergen, Norway is a great honeymoon destination for nature lovers because it includes a mixture of coastlines, high peaks for hiking, beautiful landscapes, and more. Norway will provide an excellent array of outdoor activities for couples who want to appreciate all that nature has to offer, while also enjoying the company of one another and their new marriage.
Iceland is a breathtaking destination in both summer and winter for honeymooners who enjoy nature and the outdoors. In Iceland, you can hike glaciers, snorkel between continental plates, watch geysers burst, and see an array of beautiful waterfalls. This forgotten land is not one that anyone should pass up on visiting, and couples can stand in awe at the many sights while also basking in the love they have for one another.
Our world is filled with so many beautiful landscapes and so much natural wonder. A honeymoon is an amazing time to celebrate the love we have for one another. Why not use that time to disconnect from the world, celebrate love, and spend time in nature as well? These honeymoon destinations for nature lovers are the perfect place to do just that, especially if you and your fiancé can't agree on a honeymoon destination.