Everything You Need to Pack for a Beach Honeymoon
Figuring out what to pack for a beach honeymoon isn't hard, but you can't forget the essentials!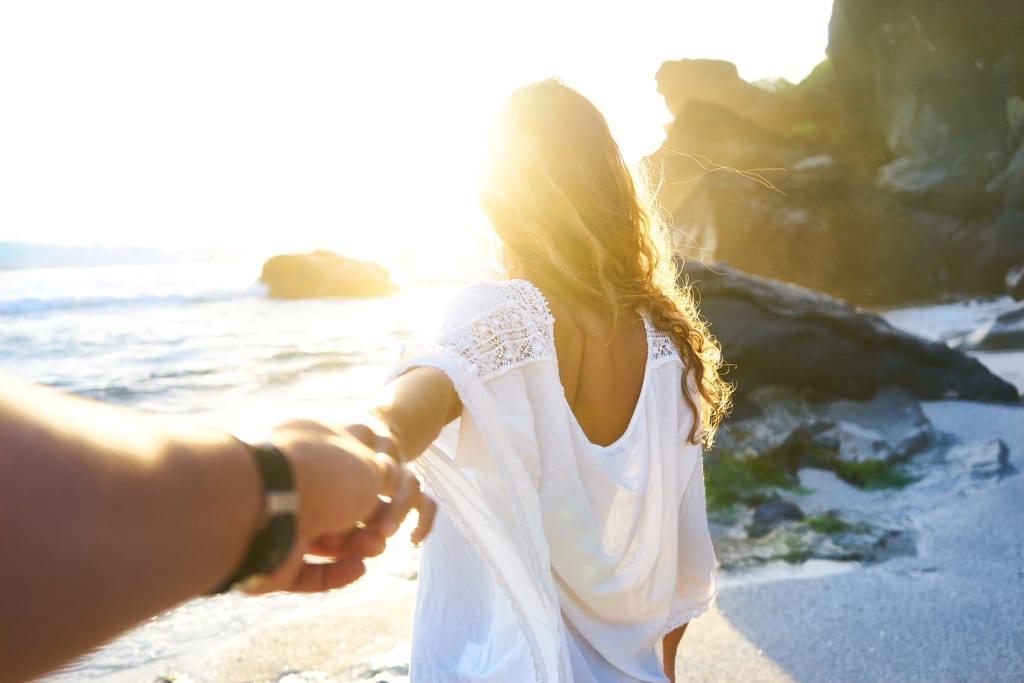 Image via Unsplash
You wouldn't think that planning what to pack for a beach honeymoon is that much different from a honeymoon anywhere else, but this is the beach. As a bride, you want to remain comfortable under the hot sun and during those balmy nights, but you also want to be sexy, stylish, and cool. You're going to glow the entire time—you're in love and partnered up with your person, after all. Everything you pack should be flattering. More to the point, it should feed into the image of the joyous, blushing bride. The thing is, you're at the beach, so it's not all about the clothing and accessories. You also need to protect yourself from the common maladies associated with sun exposure and time by the shore. Don't worry. Packing those essentials won't take away from the thrill of the adventure you're embarking on with your new spouse.
First up, you need a bag, especially for the beach. A roomy weekender bag is perfect, but a spacious canvas beach bag works, too. It goes without saying that you want an eye-catching bag, but it also needs to hold all of your beach day essentials, which may or may not include a change of clothes, a swimsuit cover-up, flip-flops, books, beach towels, drinks, and light snacks. See? A small tote won't cut the mustard, and who isn't looking for summer essentials under $100 anyway?
If only for the honeymoon, you need a new swimsuit. Splurge and buy a few bathing suits. You won't want to wear the same suit every day. Variety is the spice of life, as they say, and that's particularly true on your honeymoon. Spend time choosing suits that make you feel gorgeous. A Miraclesuit is the perfect choice. It's like a little spandex miracle, in fact. The cut is flattering and the fit is even better, so make sure it's one of your choices.
All of the clothing you pack should make you feel gorgeous. Remember, however, that you're in a hot, sunny spot. For day-to-day wear, stick to lightweight tops. T-shirts, tank tops, camisoles, and similar items are fashionable and functional in warm weather. Pick out pieces such as this flowy silk tank that pair well with an assortment of bottoms. You can easily double your wardrobe simply by including mix and match clothes when you pack for a beach honeymoon.
On the subject of bottoms, you don't need many, as long as you place smart options on your packing list. Shorts are perfect, of course. Pack whatever you like, be it jeans shorts or cotton pieces. Capris and cropped pants provide more variety. You shouldn't need any long pants unless that's your preferred form of formal wear. Skirts will be cool and comfortable, but keep them lightweight. A pair of denim shorts is your best bet because you can easily dress them up or keep them casual.
Honeymoon packing requires a few formal or semi-formal outfits. Don't you want to enjoy a few romantic dinners with your new legally wedded boo? Whether it's a dress, a jumpsuit, a romper, or this gorgeous pleated dress by Ramy Brook, it doesn't matter. To pack for a beach honeymoon, you always need to stick with lighter materials. Not even for the sake of style or sex appeal should you try to wear anything heavy or cumbersome at the shore. Go for a dreamy take. Think chiffon and gauzy cotton.
All this time, the stress has been on cool, comfortable clothing, but you need something for those romantic walks along the beach, too. Layering is more practical than packing a bulky jacket or coat. It makes more sense for the climate, as well. Toss a few cardigans into your suitcase. You just need a few long-sleeved pieces that won't be too hot. Kimono cardigans are the sure pick. They give off a beachy, Boho vibe.
Clothes aren't the only items you need to pack for a beach honeymoon. The locale requires some on-point accessories, as well. Slide your favorite pair of sunglasses somewhere safe. Can't decide on just one pair? That's all right. They're small. You can afford to bring more. Coordinate them with your outfits and swimsuits, if you like. Keep out a pair to wear when you reach your destination, too. Aviators are always in, and you can't beat the rose gold lenses on these Quay sunnies.
No one wants to think about the practical stuff as they go through their honeymoon packing list, but you're going to spend a lot of time in the sun on your holiday. You need a high-powered sunscreen. Choose at least 45 SPF, if not higher. You can still get a glow if that's your aim, but you won't burn. Neutrogena's lotion is water resistant and non-greasy, so that you won't feel sticky or oily.
It's crucial that you avoid the sun as much as possible during peak hours. Between 10 AM and 2 PM, protect yourself and your skin. A hat shades your face and prevents the sun from damaging your hair, meaning that packing one of these for your trip is good advice for planning a safari honeymoon, as well. Pack a fabulous sun hat to show off how fashionably you accessorize while caring for your skin.
After a few days in the sun, you won't need to wear a lot of makeup. Heck, you might not want to wear any, but there are a few essential pieces you should pack for a beach honeymoon—just in case. A highlighter is one of the must-haves. You can add some shimmer to your glow to create a dewy, natural look. Take a versatile kit with an assortment of colors. Anastasia Beverly Hills is a classic.
No matter what shade flatters you the most, bring your favorite lipstick—or a few of them. A natural nude color is ideal for daytime, but at night, you might want to go bold. How about a vivid red lip or a daring matte purple? Go with Burt's Bees for the moisturizing factor.
A homemade first-aid kit is always helpful. You never know when you might need a band-aid or some antibacterial ointment. Over-the-counter remedies are important, as well. There will probably be a drugstore somewhere near you, but you never know. Some of the meds to pack for a beach honeymoon include ibuprofen, allergy medicine, and an array of treatments for stomach problems, such as antacids and anti-diarrheal pills.
Don't devote all of your suitcase space to shoes. You need them, obviously, but choose wisely and pair down. If possible, wear one pair to the airport, such as flip-flops. Comfortable sneakers, sandals you can walk in, and one pair of cute shoes ought to do it. High heels may not be the best idea, but kitten heels or ballet flats are perfect. Opt for metallics or sequins. Jack Rogers has gorgeous gold flats.
With all of that in your luggage, your beach honeymoon should go off without a hitch. This is the most romantic trip you'll ever take, if done right. There's no need to worry if you and your fiancé can't agree on a honeymoon destination. Whether you're at Myrtle Beach, Cabo, or the shores of the Riviera, you should have all of the essentials necessary to look and feel your best. Really, what else do you need to pack for a beach honeymoon?
About the Creator
Sous chef in San Francisco. Will convert you from a carnivore to a seitan worshipper, one tofu lentil salad at a time.
Reader insights
Be the first to share your insights about this piece.
Add your insights