The Ultimate Guide to Wedding Flowers
Overwhelmed with options and don't know where to begin? No worries, we've got you covered—here's a complete guide to wedding flowers to help you get started.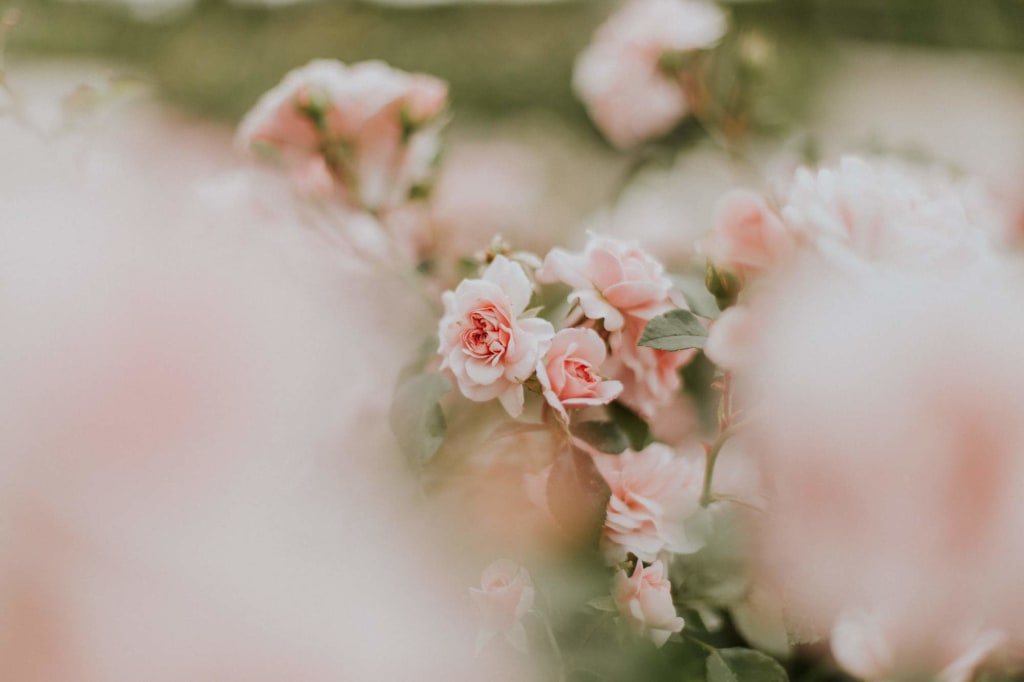 Image by Daiga Ellaby
If you are planning your wedding, or helping someone else tackle the job, you know one thing: There are far more details involved than anyone anticipates. There are things like the venue, menu, music, clothing, dates, themes, colors, guest lists, and so much more. One thing that is more substantial than many credit is the types of flowers chosen for traditional pieces like the floral arrangements, the bridal bouquet, and the bridesmaid bouquets, as well as more creative floral elements, which are quickly becoming one of the top wedding trends for 2018. Thus, this guide to wedding flowers aims at helping you navigate the essentials and begin to make choices that reflect your personal tastes while also fitting into your budget, theme, and all of the rest.
First Things First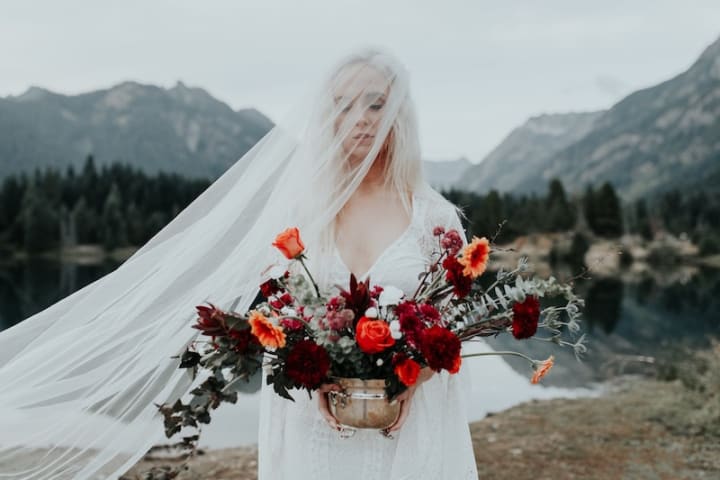 One of the first things we'll have to consider in any guide to wedding flowers is that there is an actual "language" to flowers. While few people know the meaning or symbolism behind many familiar blooms, you will want to take the time to peruse a handy guide to favorite flowers and popular wedding flowers and all of their different meanings.
To help you out, let's just look at some of the most popular options that are put together in bouquets, boutonnieres, table settings, and more:
Garden Roses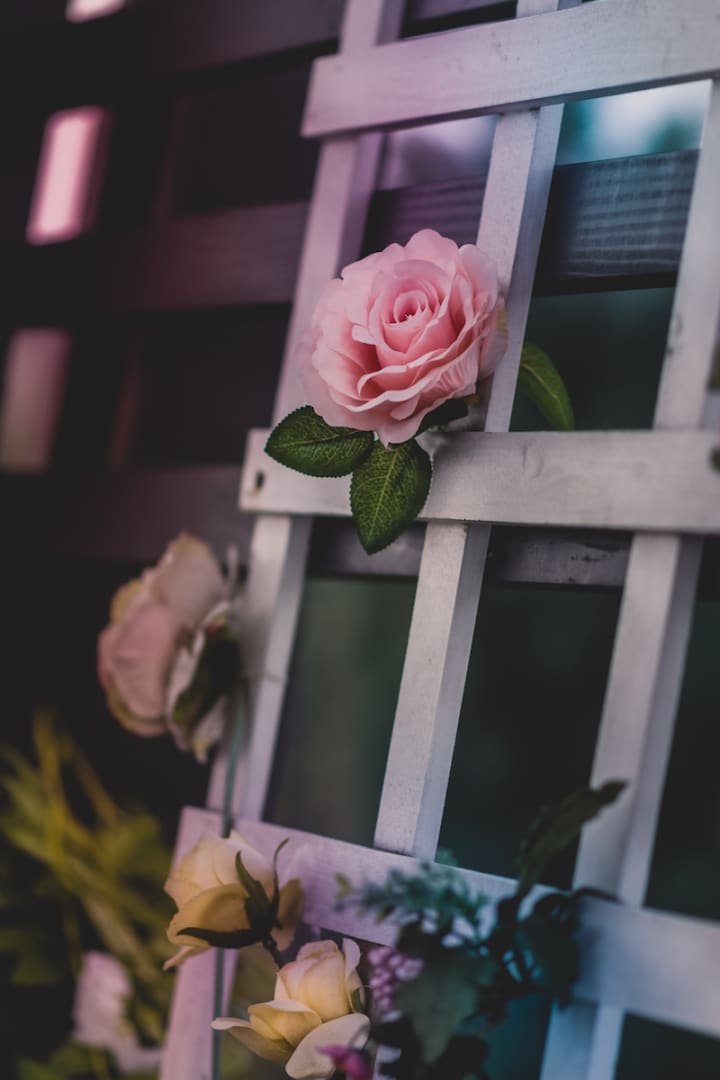 Roses are considered a symbol of love and beauty, so they are often the top choice for many brides. And though you might think of them as a costly option, they are actually some of the most affordable. Note that the time of year dictates pricing, and even certain holidays (Valentine's and Mother's Day) may cause higher costs. You can choose between fragrant tea roses or spray roses, but garden roses are classic and available in almost any color.
No guide to wedding flowers is complete without this delicate and impossibly aromatic little blossom. This could be the perfect bouquet for a flower girl or as a nice fragrant element in a bridal bouquet, but they are not always available. They usually appear in the spring or summer wedding, but an expert wedding florist might be able to get them year-round.
Calla Lily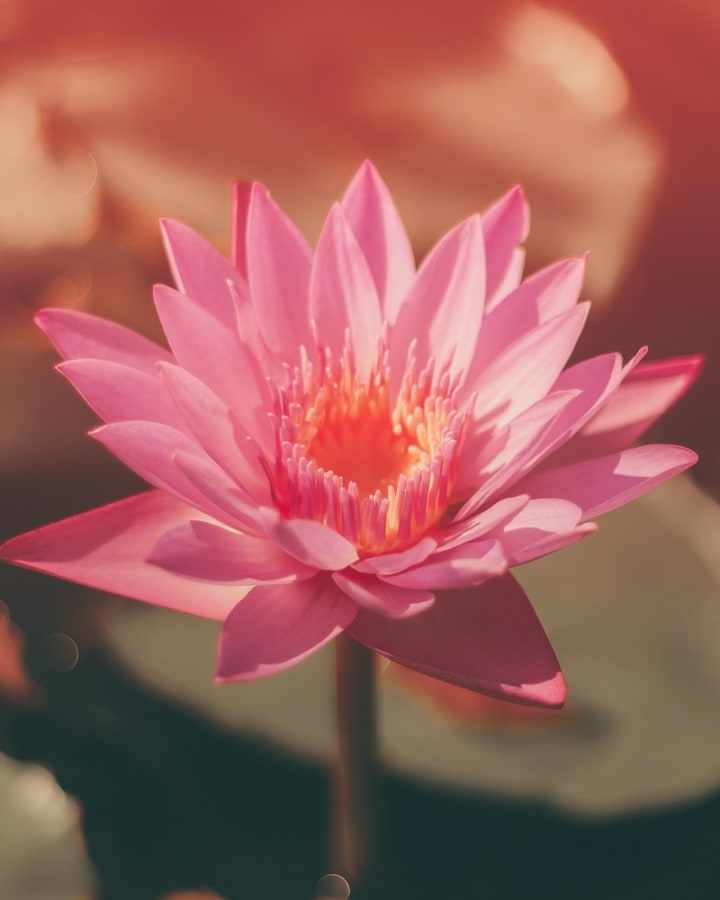 An iconic addition to a wedding bouquet thanks to its sturdy stem and long-lasting blooms, it is a year-round flower that comes in many shades and makes for a dramatic table setting, too. It works for brides and grooms as it is a classic boutonniere and has a meaning of "magnificent beauty" passed down from the Victorian era. They can be used when your budget is limited or you don't want many flowers, and yet still create the sense of many flowers and strong floral accents.
Sweet Pea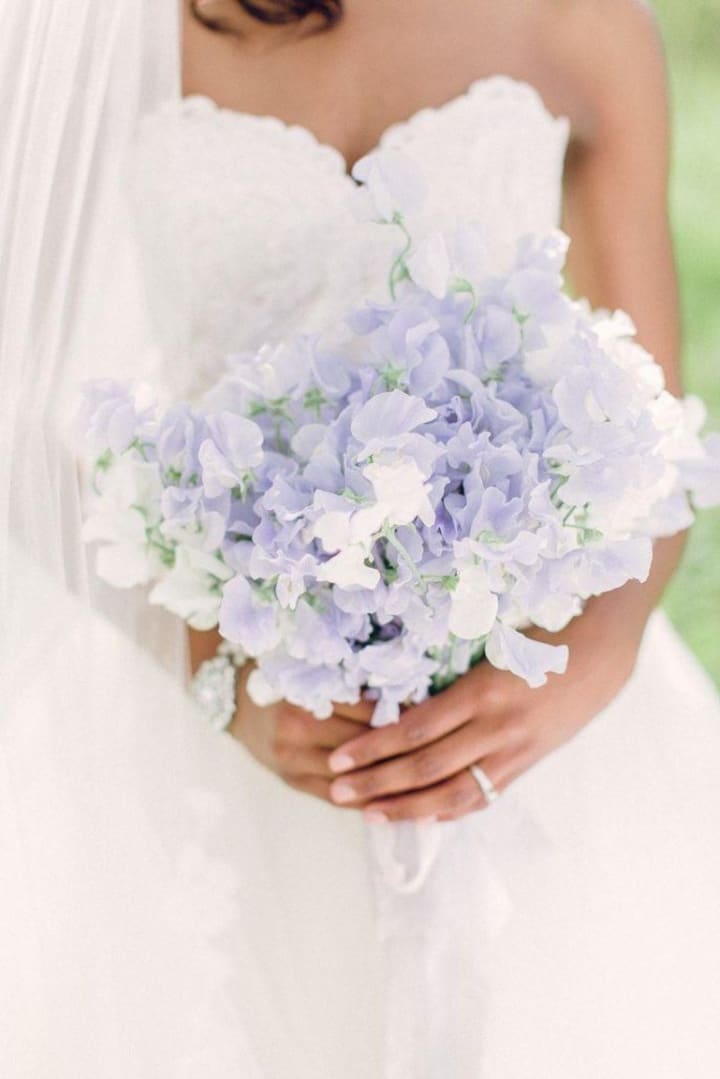 If cascading bouquets are what you desire, go for this amazingly fragrant option. It is limited mostly from November through June and is available in a dizzying number of colors. It is quite expensive, but a little goes a very long way because of the heavenly scent of the delicate blooms. One guide to wedding flowers even suggests to use them sparingly in a larger bouquet of non-fragrant, more affordable blooms.
Symbolizing protection, this wonderfully airy and delicate flower is often seen in the wild as well as in bridal bouquets and table settings. It can be used in masses for great effect and is quite affordable, making it a great option if you're planning a wedding on a budget. It can be a filler, too, and works well in upright or cascading styles.
Peony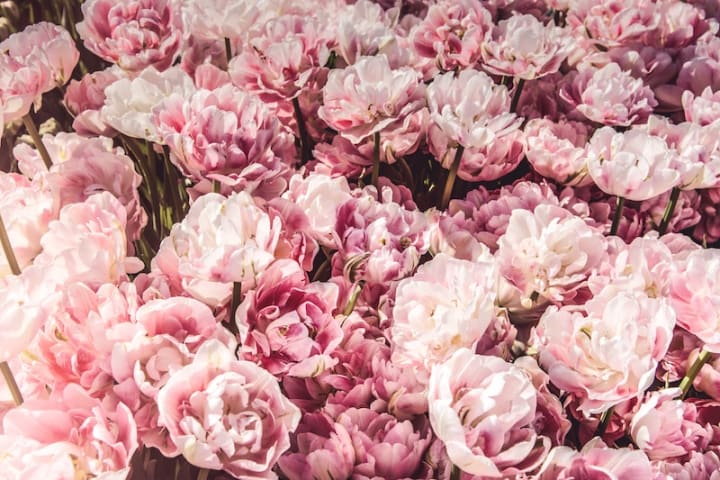 Everybody loves peonies with their tight little flowers and buds. However, they are one of the most expensive wedding flowers. If you can't do a full bouquet, try to work them in as accents.
Dahlia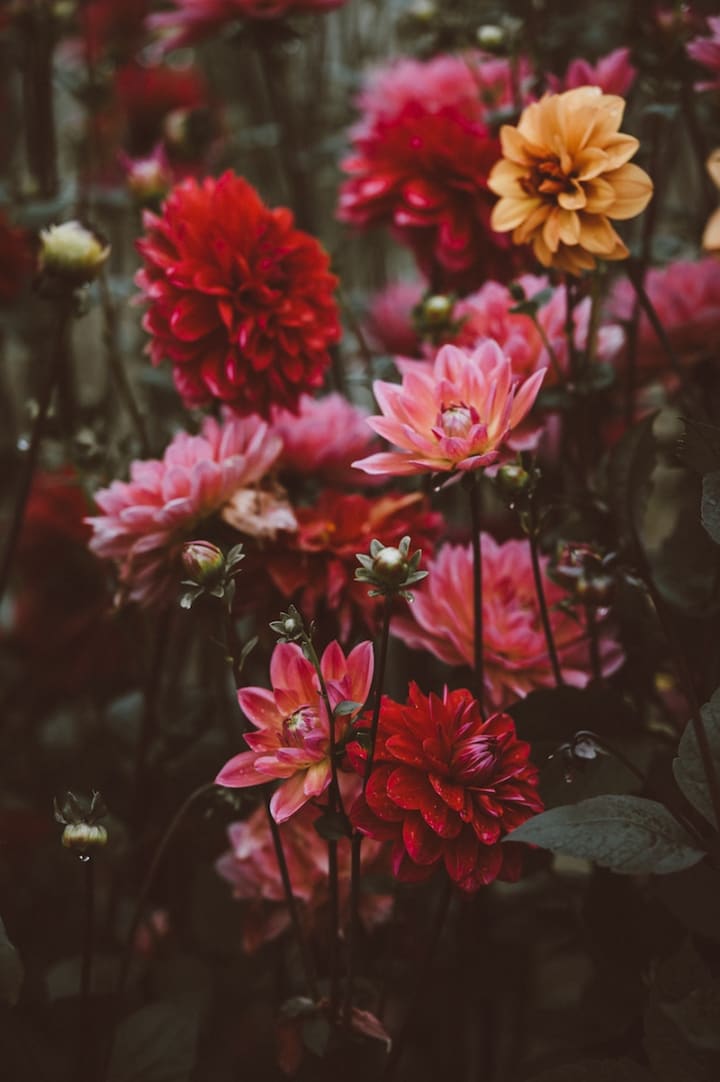 Dahlias have a grand presence in any bouquet and also as table arrangements. Some blossoms are the size of dinner plates! If you want something bright and that will stand out (at a reasonable price), you'll love the variety of options available in Dahlias.
These interesting flowers are often black and white, so they are a great choice if you have a darker color scheme. They are delicate, particularly with heat, so be aware of how they are used if you are getting married outside in the summer. They make great mono-arrangements or accents when worked in with other flowers.
Lilac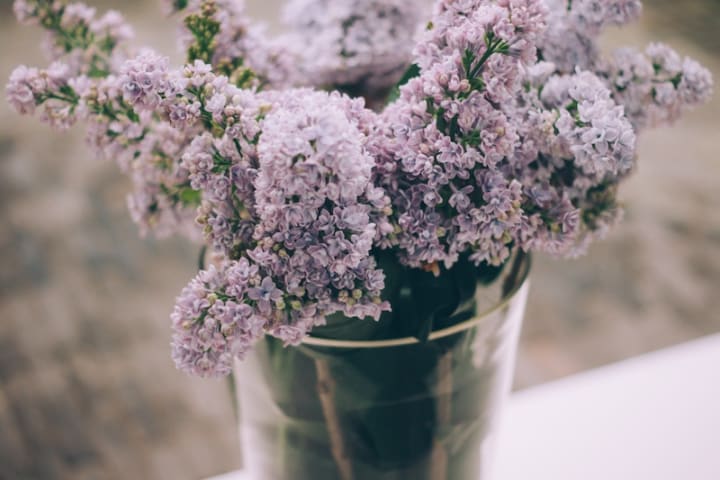 The tiny purple blossoms are great for table arrangements or on their own as simple bouquets. They come in various shades of purple and white. These flowers are also sensitive to heat.
Hydrangeas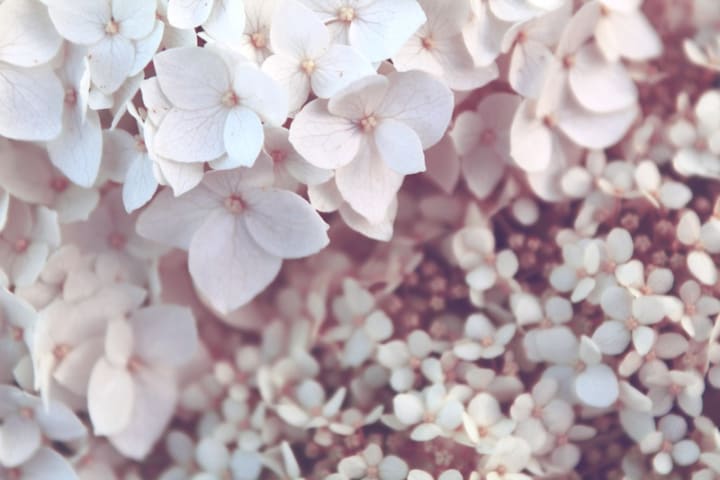 Hydrangeas are unique in that they can be several colors a mix of colors based on how they have been fertilized. White, pink, purple and light blue are popular colors. The tiny flowers bunched together make for beautiful, symmetrical bunches of flowers.
A fuller guide to wedding flowers would include dozens of more options, but these are some of the perennial favorites with the most use and flexibility. Whether your palette is all white with hints of green or cream, or a dramatic red and deep gold, these flowers can see you through!
There are, quite literally, hundreds of choices. Though these will be narrowed down based on your location and time of year that your event occurs, it can still seem like an insurmountable list of options.
Of course, reading such a brief guide to wedding flowers doesn't actually help you to begin making your choices. The very first thing you need to do is to figure out your colors. All weddings, intentionally or not, end up having colors that dominate the day. For example, if you have already come to a few conclusions about bridesmaids' dresses or the colors they will wear, you can choose colors that coordinate and/or contrast.
If you do have a few basic ideas about colors in place, it is a good idea to sit down with a reliable wedding florist who can then review with you the options available at the time of your event, the types of blooms that will coordinate with the color scheme and the pricing options for bouquets, boutonnieres, and any table settings and décor.
One hint from wedding experts is to start the whole thing with your bouquets. Why? Their reasoning makes perfect sense: Because the bouquet will be in many of your photos, it serves as a statement piece throughout your wedding. Once your bridal bouquet is finished, you can start working on the other important florals you'll need, such as bridesmaids bouquets, boutonnieres, centerpieces, and aisle markers.
Don't feel everything has to be matching in terms of the overall looks of the pieces, but the point is to give the bouquets and all of the other flowers a sort of cohesive look.
Use What's in Season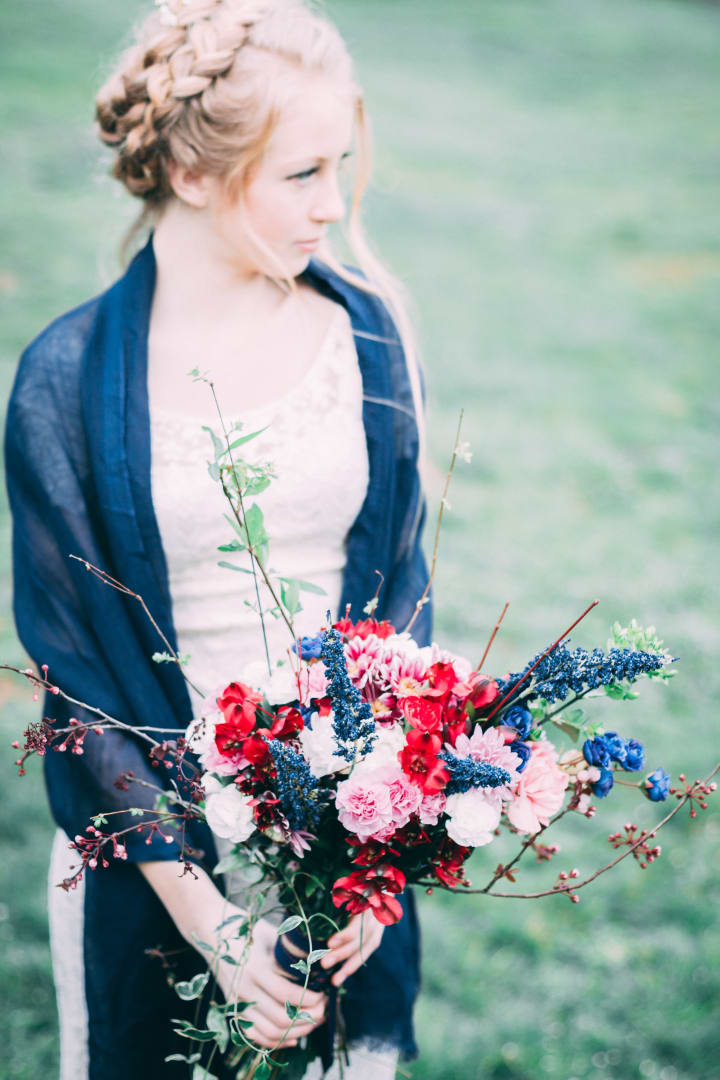 You also want to stick to the flowers of the season. Though you might adore lilacs, if getting married in September, they are definitely a no go. Instead, make the most of the blooms your florist can easily obtain; this is especially important if you're planning a DIY wedding and creating arrangements and bouquets yourself. You may be surprised at what lush heads of hydrangea might do for you when those lilacs can't be found or what roses and sweet peas can add to a November event!
Have fun with your wedding flowers and use these tips to get the very most out of your budget and planning.