Non-Common, Memorable Wedding Songs
Songs for your first dance that you won't hear at EVERY. SINGLE. WEDDING.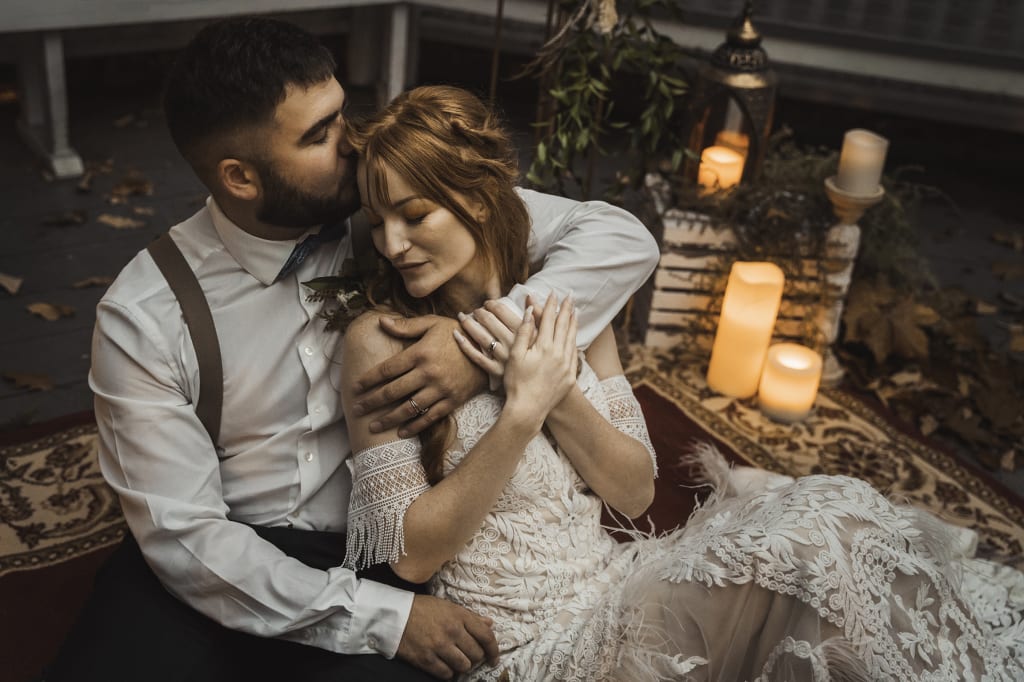 Photo by Dawnpoint Studios
Let's be honest, how many times are you willing to hear "Thinking Out Loud" by Ed Sheeran at a wedding? I get it, some songs are simply popular and fit the mood perfectly. However, your first dance should be unique, special, and not be based on what is "the big hit" for the year.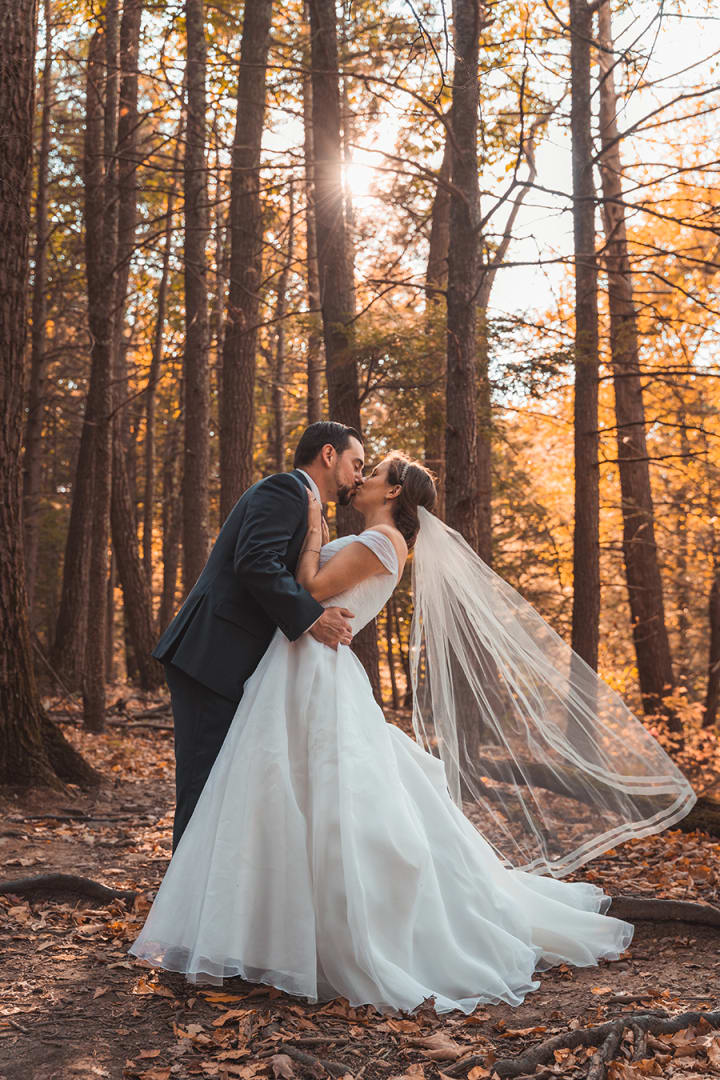 Let's explore some non-common songs for your first dance because your love isn't basic and your song shouldn't be either!
Although "Speechless" by Dan + Shay may be the perfect song to walk down the asile, I'm convinced that the best first dance song is "The Way You Look Tonight" by Frank Sinatra. Listen to the lyrics and you'll hear how perfect this is for a first dance.
Lines such as,
"Lovely ... Never, ever change. Keep that breathless charm. Won't you please arrange it ?'Cause I love you ... Just the way you look tonight."
If those aren't the perfect lines to sing to your partner as your dance across the floor on your wedding night, what is? This song is a perfect mix between slow and upbeat. There are moments for slow dancing with your head on your partner's shoulder as well as moments to let loose and have a bit more fun!
Another classic that is simply perfect for softly singing into your partner's ear as your gently sway back and forth on the dance floor is "Unforgettable" by Nat King Cole.
The lyrics speak for themselves,
"Never before, has someone been more... Unforgettable. In every way, and forevermore that's how you'll stay. That's why, darling, it's incredible, that someone so unforgettable... thinks that I am unforgettable, too..."
Another beauty about this song is that it is on the shorter side as far as song length. So if you are a bit less fond of having the attention on you for a long period of time, this is a great option. Nat's calming voice and the pace of the song provide a prime opportunity to slow down and truly cherish your first dance.
Now, theatrical couples, I haven't forgotten about you! Not many people may know of Marianas Trench, but their vocals are simply breath-taking and will certainly give you goosebumps. "Good To You" by Marianas Trench is an emotional song for the couple that has overcome countless obstacles. It starts off soft and quickly roars into a masterpiece about dedicating your life to be good to another.
If Marianas Trench was too alternative for you, may I suggest a beautiful piece from the world's most popular, record-breaking musical? The Phantom of the Opera has been a personal favorite mine for years now. "All I Ask of You" from The Phantom of The Opera Soundtrack (Andrew Lloyd Webber) is a beautiful song of triumphant tones. One of my favorite lyrics is, "Anywhere you go, let me go too. Love me, that's all I ask of you."
This song has given me goosebumps every. single. time. (and perhaps I've cried a few times ok) "Always" by Francois Klark is simply moving. The lyrics, the music, everything completely transports you to a new world. Fair Warning: After a few listens on blast sobbing in my car, I realized there is a small part of the song that may be problematic for some couples. There are the lyrics "even though you're gone" that is sung very, very softly. If you have a live singer, that can simply not sing that part. Regardless, I still think this is a truly beautiful song.
Indie couples, I have just the vibe for you! "You Are Gold" by The National Parks is an extremely sweet, heartwarming song. My favorite line from this song is, "What I see in you I hope you find in me..."
Country fans, I have a song that will have you humming in your sleep. John Mayer has made many wonderful tracks, but this hidden gem is one for the books! "A Face To Call Home" by John Mayer is worth a listen (or two).
Let's pop punk it up, shall we? This Wild Life creates some of the most heart-jerking acoustic songs I've ever heard. Hold You Here by This Wild Life is all about being in the moment wrapped in the arms of your partner and needing nothing else. With the lyrics of, "I could just hold you here forever. Hold you here, I'll never need more.." it sets the best scene for a romantic first dance.
Last but not least, a classic by Etta James will make you feel like you're dancing on a cloud. "At Last" by Etta James features beautiful a string section with delicate piano notes.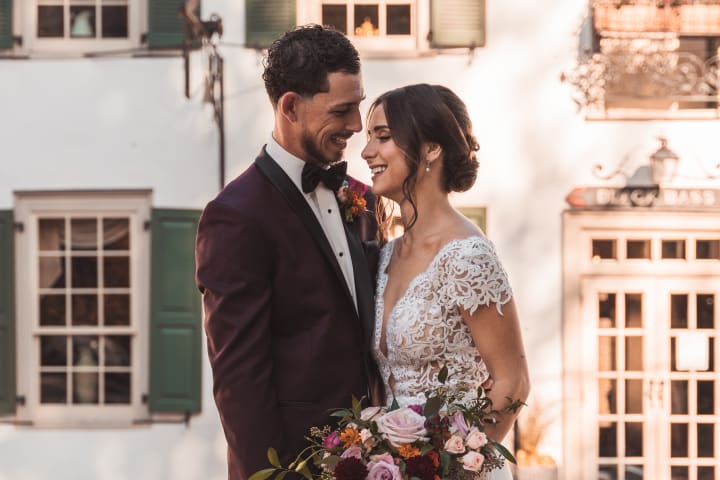 I deeply hope this list helped you find your special wedding song or at the very least, gave you some new tunes to dance to in your kitchen. Wishing everyone a beautiful wedding day and many years of dancing!
ceremony and reception
Hi there, I'm Angelica!
I'm a wedding/elopement photographer and climate activist based in New Jersey. By combing art and activism, I create powerful visuals that influence and educate people on global issues. IG: @dawnpointstudios
Receive stories by Angelica Pasquali in

your feed