How To Have A Sustainable Wedding
A guide to having a low-waste celebration!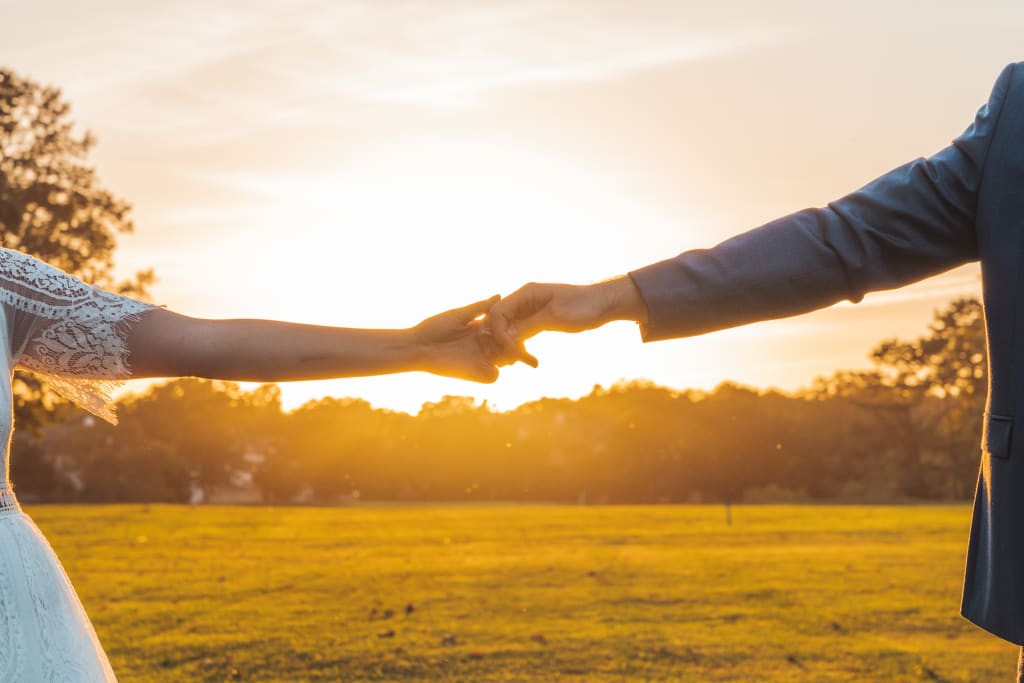 All photos taken by Dawnpoint Studios (dawnpointstudios.com).
Weddings, just like any celebration, can result in an immense amount of waste. An average wedding produces about 400 pounds of garbage and 63 tons of CO2 emissions (according to The Green Bride Guide). Imagine carrying out 400 bags of garbage at the end of your wedding day? Yeah, hard pass for most. So, let's be the change we wish to see!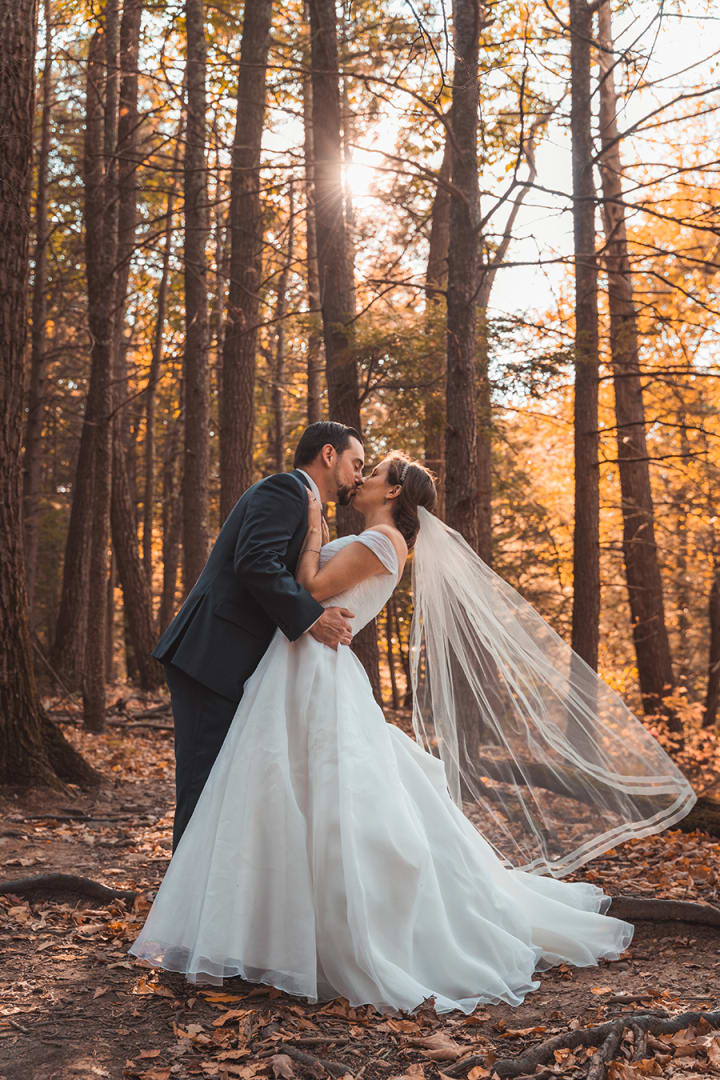 FASHION:
A wedding dress is a lifelong heirloom. Your dress should reflect your style, compliment your body, and make you feel divine.
The best wedding attire is the pieces already made!
Secondhand: Services such as Once Wed lets engaged couples to rent previously loved dresses. Rent The Runway is another brilliant platform for renting bridesmaid dresses.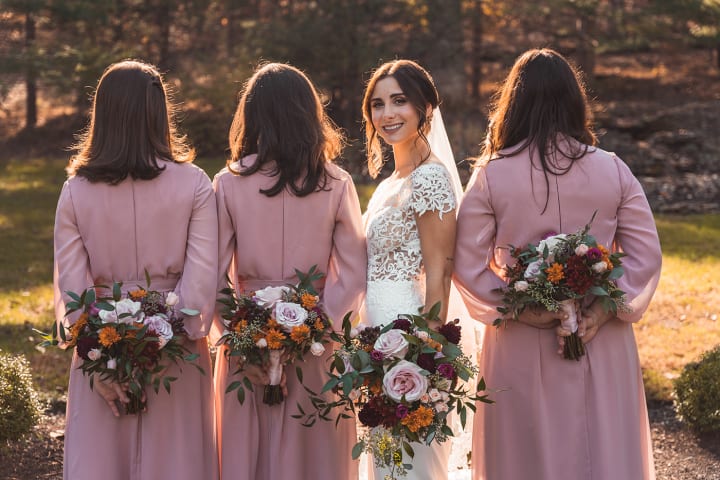 If your dream dress doesn't already exist, shop locally and sustainably. Pay attention to the materials, where it's made, and how it's made.
Most conscious designers have made-to-order approaches, which means not only are you investing in a sustainable dress but a truly one-of-a-kind gown.
I recommend these designers: Leanne Marshall (NY), Tara Lynn Bridal (VT), Pure Magnolia (Canada), Reformation (CA), Wear Your Love (CA), Borrowing Magnolia (IL), and Indiebride (UK)
For suits and tuxes, I recommend shopping locally as well. Schweon's (PA) is a fantastic supplier.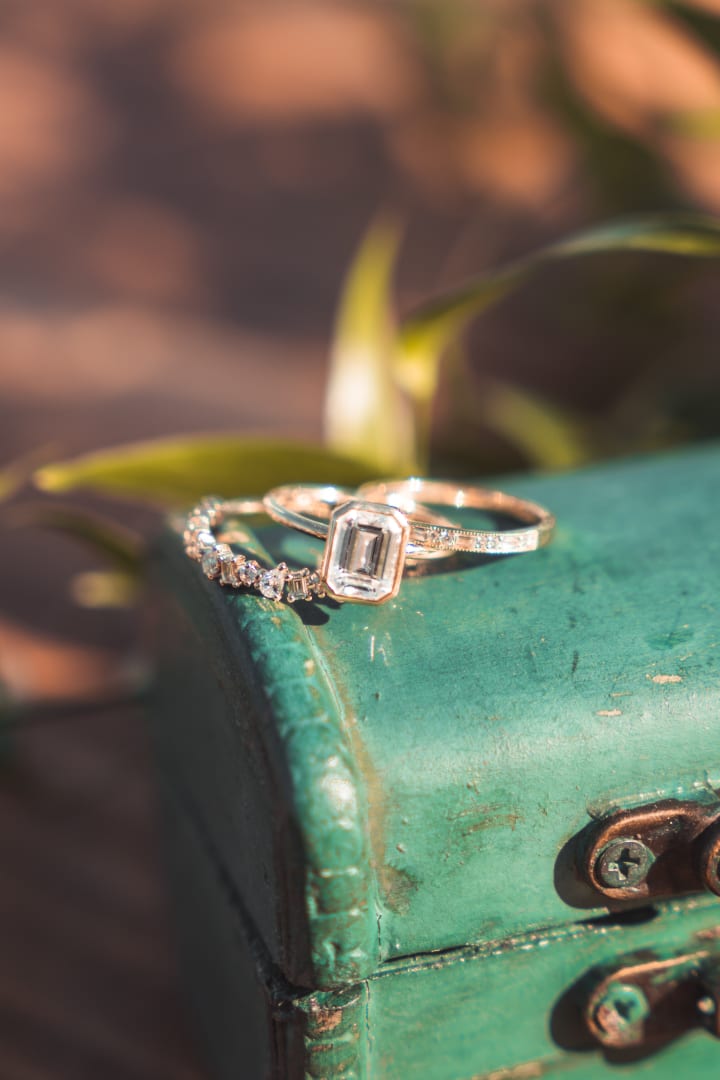 THE BLING:
Yes, diamonds are the traditional bridal jewelry. However, they are often produced unethically and unsustainably.
The good news: There are so many options for sustainable, ethical bridal jewelry available today!
As always, shopping locally or from transparent businesses will result in genuine craftmanship and better customer service. You can find ethically sourced stones at shops such as Shop Love Locked (NJ) and conflict-free moissanite from Brilliant Earth (CA).
Not a fan of traditional bling? There are a plentiful variety of diamond alternatives! Some of my favorites include: Little Sycamore, a mother owned business that produces handmade jewelry with raw, natural stones. Her pieces are insanely gorgeous, rare, and affordable too. Ana Luisa and Futura Jewelry are ideal brands for timeless, modern styles. Each has admirable craftsmanship, quality, and transparency. Last but not least, Branch and Barrel Designs handcraft non-traditional botanical jewelry while planting a tree for every purchase.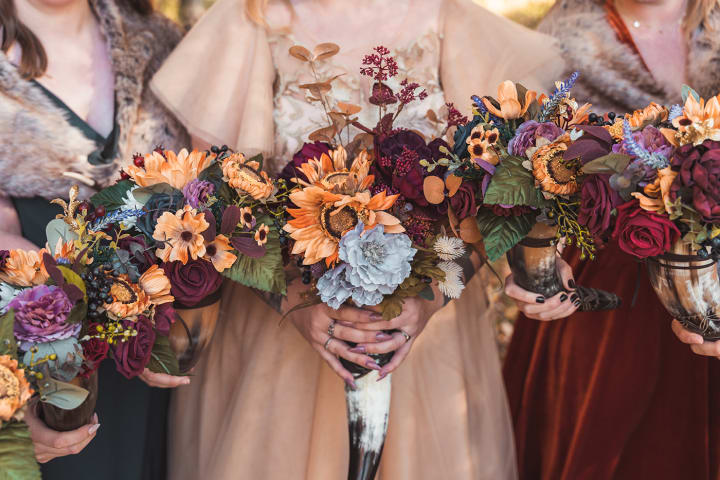 THE FLOWERS:
Flowers tend to be a very hot topic in regards to sustainability. Do you get silk (fake) flowers so you can have them forever or do you get real flowers that only last a few weeks?
The Bottom Line:
Real, locally grown flowers in season are the most sustainable!
Ask your local florist what flowers/greenery are in-season. This will ensure prime freshness and will have the least carbon footprint. After your wedding day, you can either preserve your flowers by having them pressed or sealed in resin or a picture frame. The most sustainable option would be to compost the bouquets either yourself or donate them to a local farm that composts.
If you don't want to have real flowers, make sure you get all the use out of silk flowers. Finding a secondhand silk bouquet is ideal. Another clever, sentimental option would be to pass down your bouquet to other engaged couples as a new tradition. Even keeping your bouquet as a centerpiece in your home is better than stuffing it in a wedding memory box.
Flowers are traditional, but greenery such as eucalyptus can add a unique twist! As always, explore options that best express your vision and style.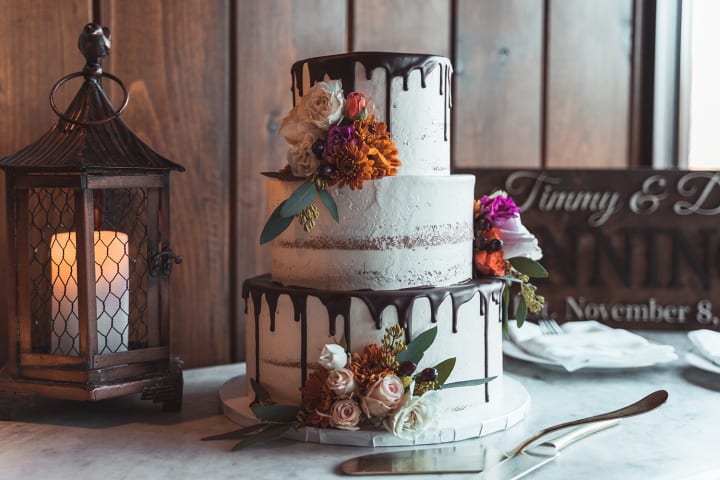 THE FOOD:
I'm not going to pressure you into thinking that serving only vegan or vegetarian meals is the only way to offer sustainable wedding cuisine. Yes, serving no animal products (dairy, fish, and meat) will have the lowest carbon footprint, however, there are also other sustainable alternatives if that's not your chosen diet.
Think about your favorite food. What's your go-to restaurant around town? Perhaps choosing catering from your favorite, local restaurant is the way to go. This is a great solution for intimate weddings and elopements. If you are having your wedding at a venue that provides its own catering, here are some tips.
- Cut out red meat. Livestock is responsible for around 14.5 percent of global greenhouse gas emissions, with the number one contributor being cattle—predominantly red meat animals.
-Aim for a menu that's at least 50% vegetarian. (Let's face it, we can all use more greens.)
-Source your alcohol from local wineries and breweries. This will reduce your carbon footprint.
-Of course, always choose organic and local.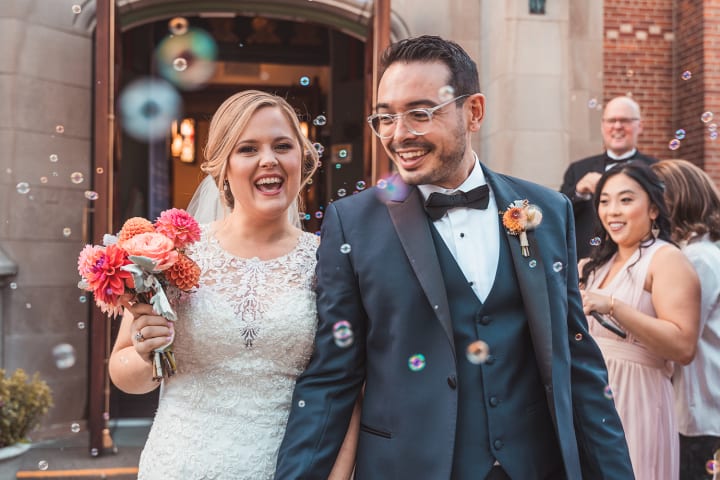 THE DECOR:
Decor to Avoid:
The recent hype of balloon arches and sky lanterns are short-term decorations with long-term negative impacts. Eventually, those pieces will be taken down or fall to the ground and disrupt wildlife. Another tip to keep in mind is that it's your wedding day. Everyone knows it! So avoid investing in an abundance of custom wedding pieces that can't be used after your wedding.
Focus on items you can use around your house after the wedding or simply donate. Thrifting secondhand glassware, books, candlesticks, wooden boxes, and plates are an affordable, easy way to decorate. There are also rental services, such as Yours Truly Decor, that will bring statement, photo-op decor pieces for the day! If you still want some glitz and glam, invest in biodegradable confetti and glitter.
For save-the-dates, thank you cards, and all other stationery items I recommend Paper Culture or Botanical Paperworks.
When your guests leave the reception, passing the favor table, send them home with a sustainable gift. To get the gears turning, I recommend honey jars from your local farm, soy candles from your local coffee shop, or even baby succulents. The best favors are functional or edible ones!
ABOVE ALL:
Remember that planning a sustainable wedding isn't about being perfect, it's about trying. Don't sweat the hiccups. You are making active, conscious choices that are admirable and positively impacting our wonderful planet.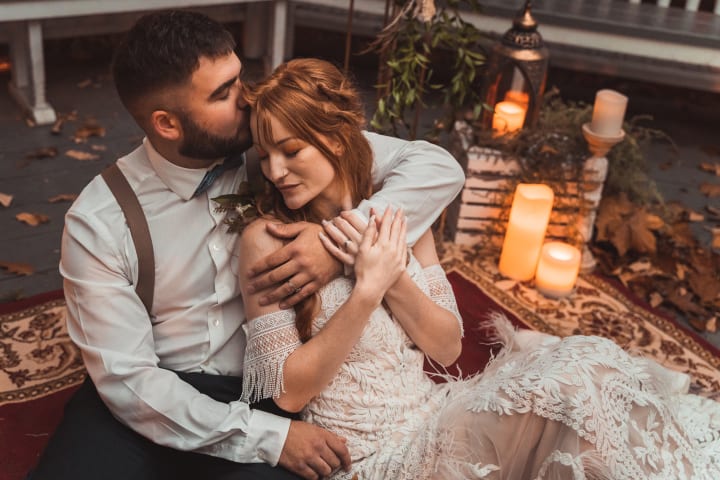 Subscribe to my newsletter for more sustainable wedding tips!
ceremony and reception
Hi there, I'm Angelica!
I'm a wedding/elopement photographer and climate activist based in New Jersey. By combing art and activism, I create powerful visuals that influence and educate people on global issues. IG: @dawnpointstudios
Receive stories by Angelica Pasquali in

your feed