How to Plan a Bridal Shower
Discover how to plan a bridal shower free of turmoil, stress, and strain.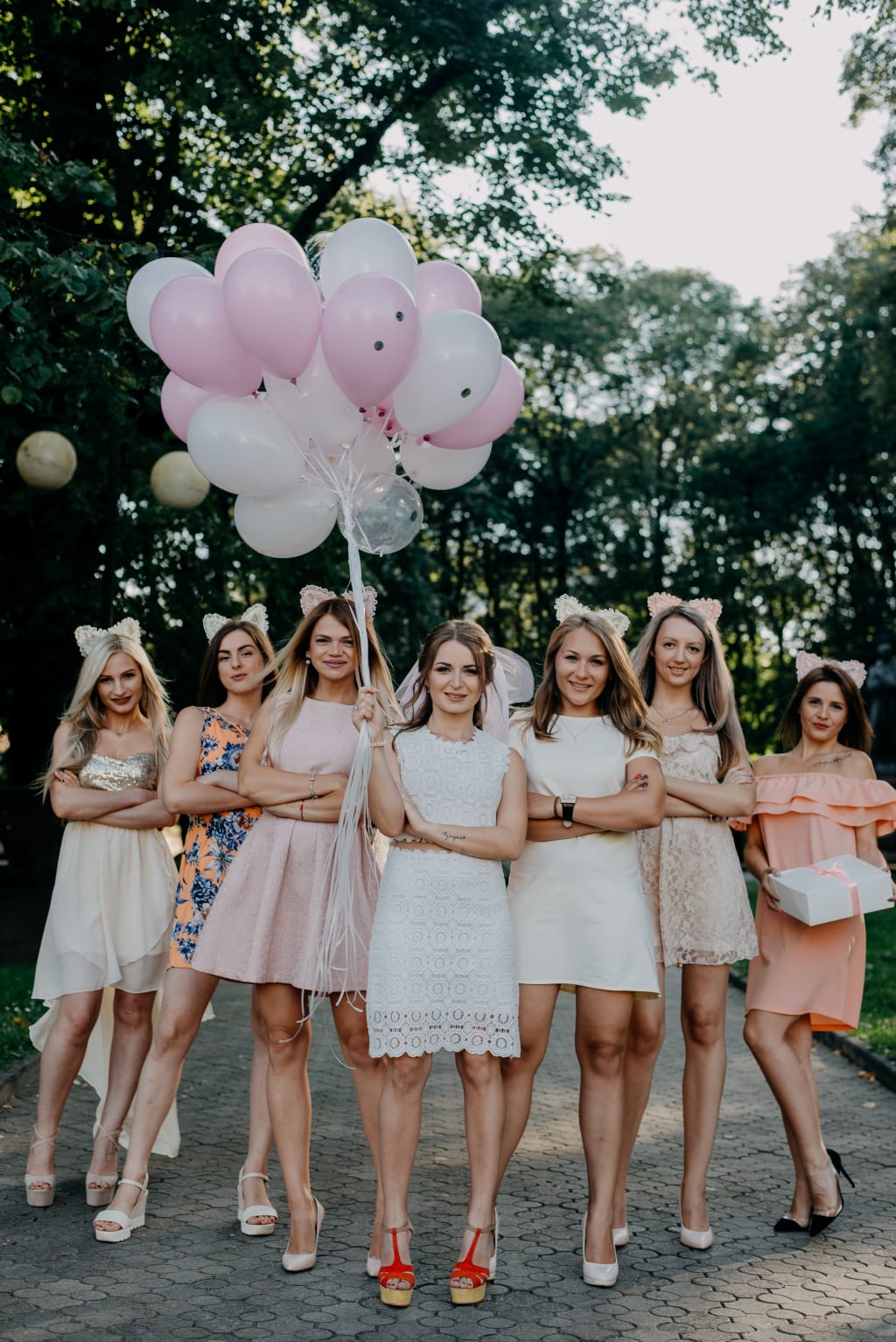 Photo by Zoriana Stakhniv on Unsplash
It's a joy to be asked to serve as a maid or matron of honor, and you are probably more than ready to help your friend with all of the wedding day goals. Yet, it also falls to you to plan a bridal shower that is in line with those goals, and that is not always as easy as it sounds. While you should make "having fun" a major goal, you also need to be certain that you understand what the bride has in mind where this event is concerned. Though it's your job to plan it, you have to take the bride's concerns, wants and needs into consideration every step of the way when working on how to plan a bridal shower.
How To Plan a Bridal Shower: What the Shower Should Be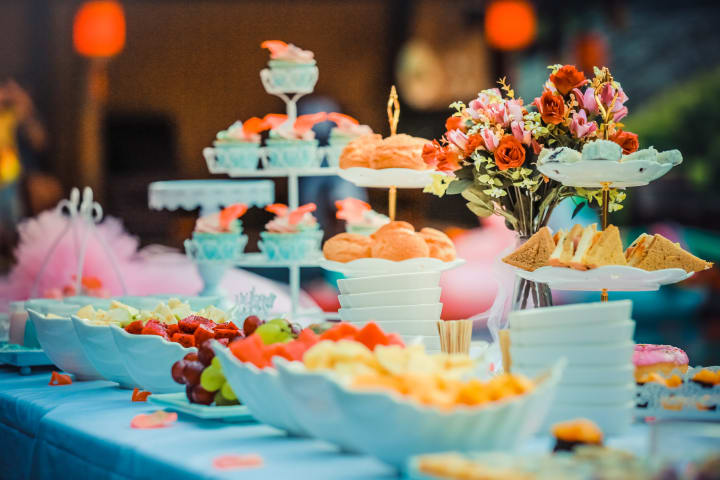 For most, the shower is meant to be an event in which the bride is, quite literally, showered with gifts, love and warm wishes. It is as low key or as formal as a bride wants, and it can occur anywhere from six months to just a week or so before the big day. It can even be a surprise party, and though the details are really your responsibility, it is always best to have an honest discussion with a bride about her wishes. Remember that many couples like a bride and groom or "coed" event instead of a bridal shower, so be sure to ask if this is what they prefer.
Is bridal shower planning different than planning a wedding?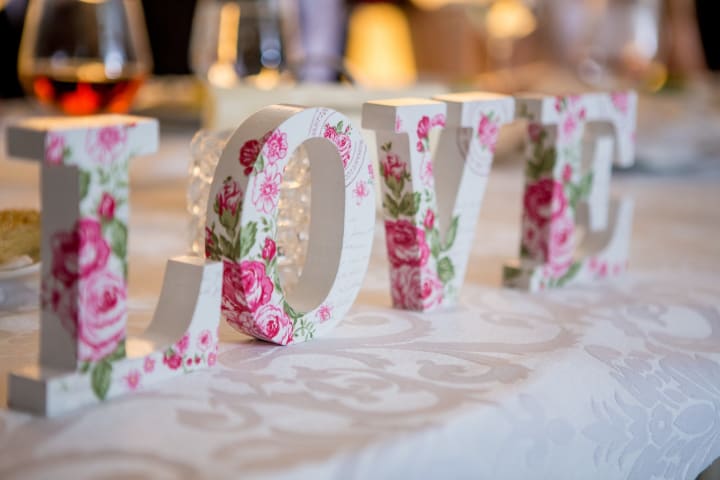 While you might already feel neck deep in helping the bride with wedding planning, the responsibility for the bridal shower is really on you. Yet, it is not as terrifying as it might initially seem. Why not? Well, it has to do with that very same wedding planning! What we mean is this; there is a lot of overlapping information between the wedding and the shower. Many of the people invited to the wedding are also going to get a shower invitation. NOTE: Etiquette does dictate that you should not invite anyone to the shower if they are not welcomed to the actual wedding. The theme, colors, flowers and other elements of the wedding can also be used for the shower. When you're thinking of how to plan a bridal shower, you need to think about all of the wedding elements and incorporate some of those as well.
Getting Started with How to Plan a Bridal Shower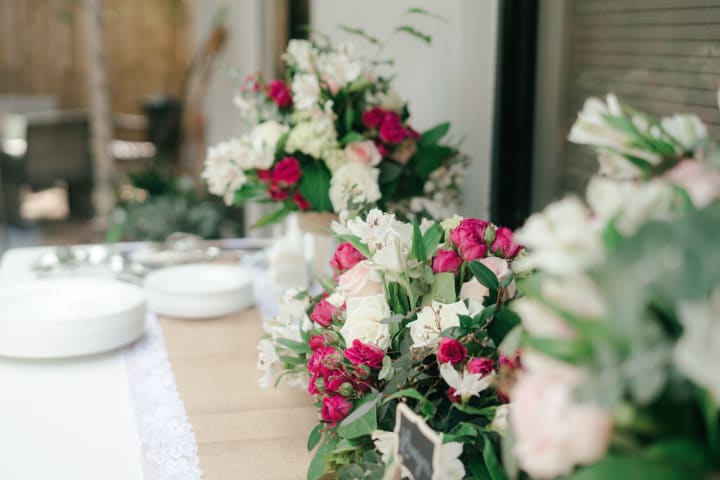 After the "who to invite" is done, it all breaks down into steps quite similar to traditional wedding planning. Though you will read that many people draft a detailed checklist, that's assuming that all showers are the same. As you've seen, how to plan a bridal shower is not dissimilar to a sort of smaller wedding, so just consider these steps.
Talk to the Bride
Have a genuine discussion with the bride about her dreams or goals. Even if you intend it to be a surprise, get the basics such as her preferred venue, theme, and even available dates, registry information, and so on. Be sure to try to do this long before the wedding planning can begin to take over or overwhelm the bride. This helps you decide between a coed barbecue or a high-end tea party. It also lets you get a good idea of just who to invite and what the bride hopes to achieve (it can be purely social or they may actually need to acquire the gifts on their registry).
Select a Date
Try to give yourself at least one month between the shower and wedding. If, however, many potential guests have to travel for the wedding, it can be as close as a week before the big day to allow traveling friends and family the chance to participate. Then, once the date is chosen, send out a save the date mailing (as well as email if the invitees are high tech) to ensure everyone can lock in that date on their personal calendars.
It also helps you see if major scheduling glitches will necessitate a change of date. Remember to pick up the phone and call any important friends or family members who must travel to discuss this with them and give them some advance notice.
Build a Team and Give Them Work
Most brides have a bridal party (i.e. bridesmaids), and they are there to also help with the shower. Now is the time to work with them on many little tasks and necessities. For example, you don't have to be the only one managing all of the important tasks of how to plan a bridal shower. Assigning someone to each task is working smart. So, book a time to meet and start with the budget. Then work together to decide on the décor, invitations, menu, favors, and shower games. As a group, you can choose the venue and then everyone can take on one major task.
For example, you might book the venue and get the menu information, while another organizes the materials for invitations and favors. Someone else can do the flowers and other décor, and another can handle the RSVPs and guest details. A good rule of thumb is for the maid of honor to be in charge of oversight and administration (i.e. the list of who has accepted which responsibilities, managing budget, etc.) as well as their own tasks.
Focus on the Guests
Be sure that your plans include keeping a formal guest list and that you find the perfect stationary for your wedding invites and save the dates that's similar to the theme of the wedding. These should serve as visual cues about the bridal shower and the actual wedding. Be sure to give everyone adequate time to make their travel plans, and be helpful to anyone coming from out of town to attend. Always have all of the registry information available, and even consider helping the bride to add a bridal shower page to any wedding day websites she has created. Whichever member of the team is handling the RSVPs and the guests lists should also be tasked with a guest book or notebook to track who attended and what gifts they offered.
The Weeks Before
The two weeks prior to the bridal shower are among the busiest, and will have to include ordering flowers, double checking the details relating to food and drinks, putting together the décor/music/games for the party, and confirming details with the venue. The bridal party should also have a final meeting one week beforehand to sketch out the setup for the event. If it is hosted in a home, there is a great deal more work to be done than at a more formal venue. Either way, draft a floor plan of where you will have tables, gift areas, games, food, and so on. Be sure too that all of the favors, whether they're DIY gift baskets or something ordered in bulk, are done at least one week ahead of the party, and call all vendors or venues to confirm final numbers, menu items and other details.
The Day of the Bridal Shower
The day of the event may be calm or crazy, but it is up to those planning it to have done all prep work well ahead of time. If in a private setting, the tables, decorations and other equipment should have been prepared the day before. The team should also be in contact to make sure there are no last minute glitches. Often, food-related problems occur, but can be avoided with savvy menu choices and advanced prep.
Give "Day Of" Assignments
Even if the event is low key and casual, there will still need to be attention to lots of small details. Assign someone the task of managing the gifts and gift area. Be sure someone is on top of the tables and table settings (or the items needed for tables). Assign someone the task of double checking food and drinks. Make sure someone has gotten all of the party games or other activities (music, etc.) organized.
Lastly, someone has to be sure that the bride can get there when needed (whether it is a surprise or planned). Also, keep in mind that a photographer may not be a bad idea, and it could be that the wedding photographer can also handle the photography for the shower! These are all "how to plan a bridal shower" basics and allow you to use your resources wisely.
After The Shower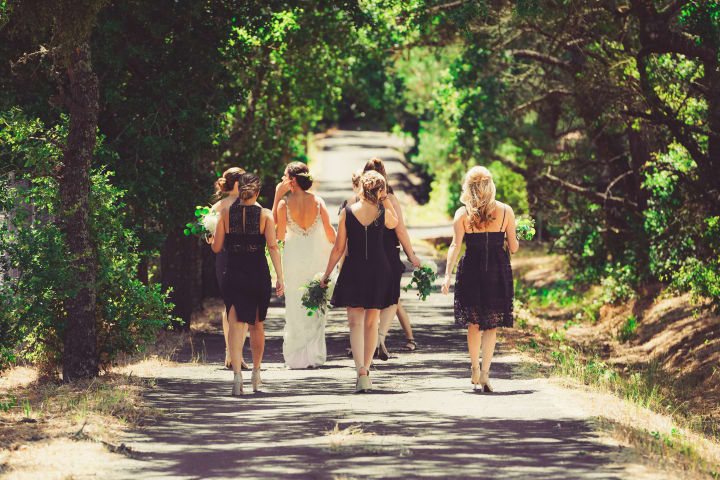 Breathe a sign of relief! It is not difficult to plan a bridal shower, but there are a lot of moving parts. Because no two events are alike, you can use these tips to help you navigate your way through to a fun and memorable party.