Best DIY Gift Baskets Perfect for Any Occasion
When in doubt, gift your loved ones with something made from the heart. These are the top ten DIY gift baskets for any occasion.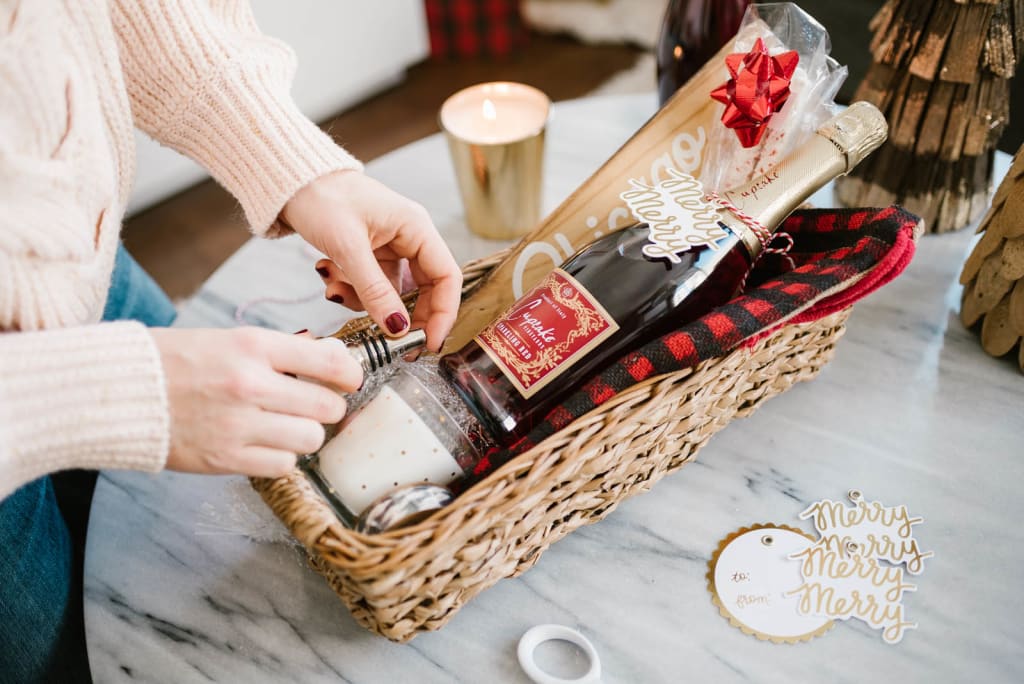 The best route to take when you have not a clue what to gift is the handmade one. And what's easier than gift baskets? As one of the best DIY projects that take little to no time, look adorable, and will please just about anyone, theseDIY gift baskets are a great option.
From baby showers to housewarming presents and get well presents, these baskets give you the chance to be personal, while only taking a bit of work to put together. Plus, it minimizes the extra work of hand wrapping each of your presents.
Baby Shower Gift Basket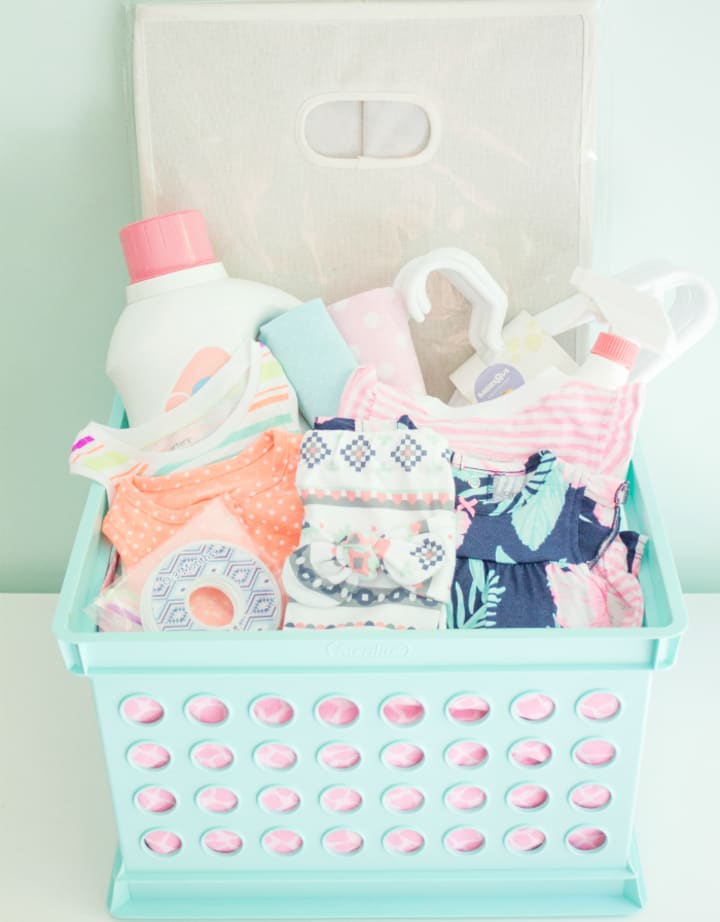 First, on our list of the best DIY gift baskets, comes from TheInspiredHive. An incredibly adorable gift that comes in a very handy laundry basket, this baby shower gift basket is laundry themed, and very helpful.
You'll need a plastic storage crate, a laundry hamper, diapers, receiving blankets, baby-friendly laundry detergent, stain remover, baby hangers, a closet organizer, and baby clothes. What mom-to-be wouldn't want all that? A gift that isn't just a few new clothes, it shows that you took your time to create this adorable basket for the new mommy.
Easter Basket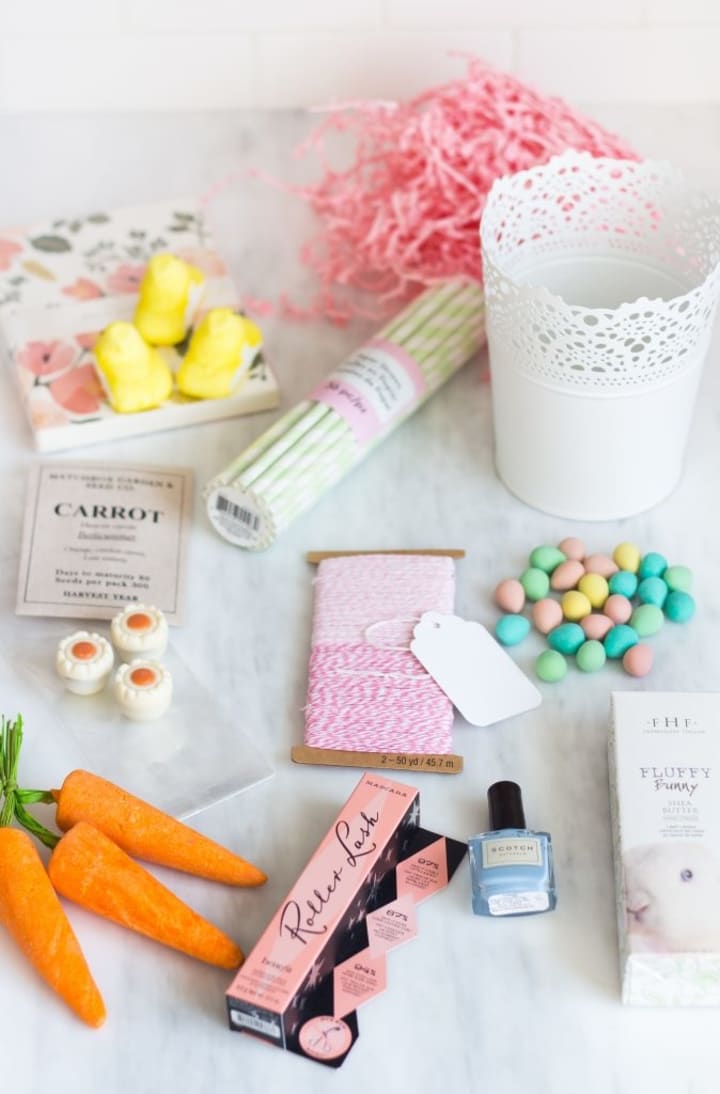 Easter baskets are just for kids, right? Wrong. TheBlondieInspiration has put a new twist on what Easter baskets should be, and you're going to love it. As one of the best DIY gift baskets, you'll need a white lace planter, colorful twine, tags, basket shred, carrot seeds, assorted chocolate, clear plastic bags, a carrot bath bomb, nail polish, mascara, a journal, and hand cream.
This basket is perfect for your sister, mom, or best friend, to remind them that you too can celebrate the little holidays.
Christmas Morning Basket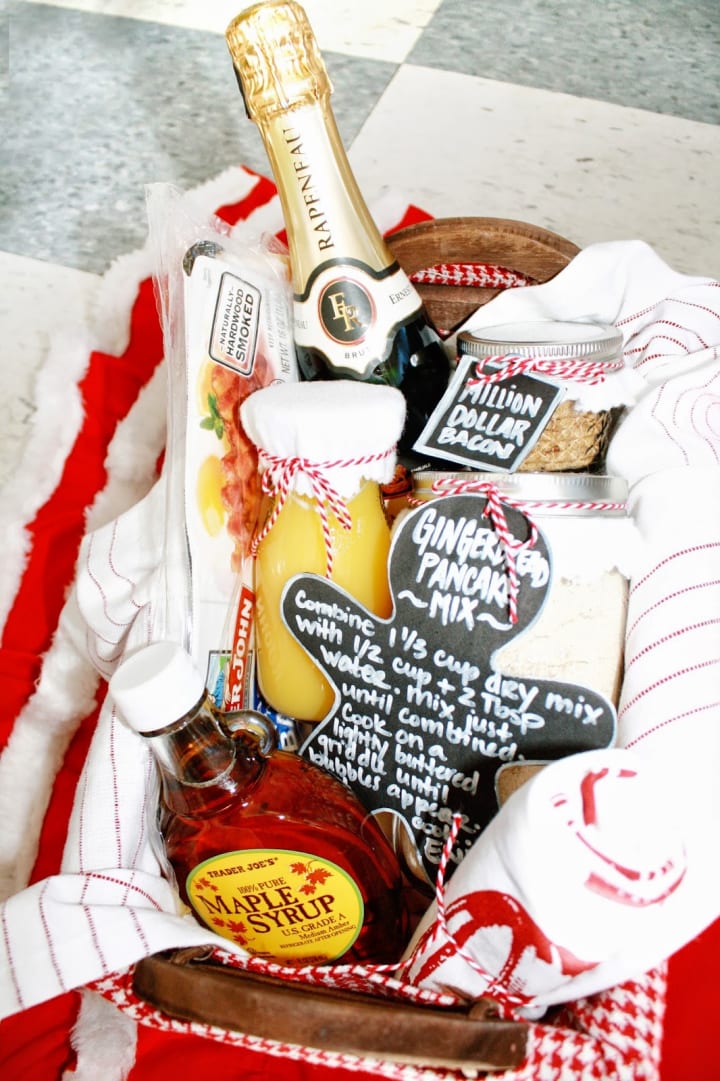 What better way to start off Christmas than with a gift basket? CurlyQPaper has created the ultimate Christmas morning basket to share with family, friends, and neighbors. Inside, you'll find gingerbread pancakes with maple syrup, million dollar bacon supplies, and the important ingredients to make mimosas.
You'll also add kitchen towels, bakers twine, and of course, a basket. Plus, you can add a handwritten note to the pancake mix with the instructions as well as labels to personalize the basket.
Movie Night Gift Basket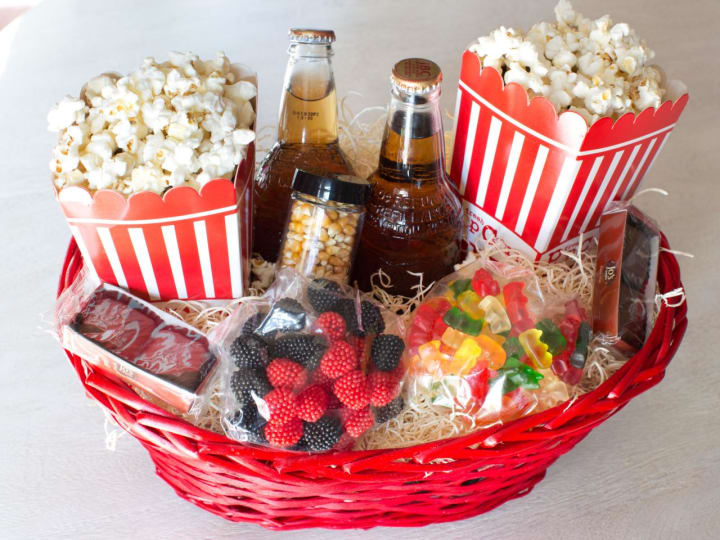 Who doesn't love a nice movie night on the couch every once in a while? Well, you can now gift your loved ones with one, thanks to TheDatingDivas. Inside the basket, she adds an "Admit Two" ticket, a double feature sign, a concessions sign, soda pop labels, printable popcorn boxes, candybar wrappers, and price tags to personalize absolutely every inch of your contents.
Just add the popcorn, candy, and soda, and you're ready for one of the most memorable movie nights. As one of the best DIY gift baskets, your loved ones will adore this.
Camping Trip Basket
There aren't too many ways to get creative when it comes to camping, but DrivenByDecor has done it in one of the best ways. With gifting a teacher with this s'mores kit for all their hard work in mind, Driven by Decor has taken teacher appreciation to the next level.
However, it can also be gifted to just about anyone who can appreciate chocolate and marshmallows. Perfect for a campfire, this basket is stuffed full of goodies to make the ultimate s'more night.
Coffee Lover Gift Basket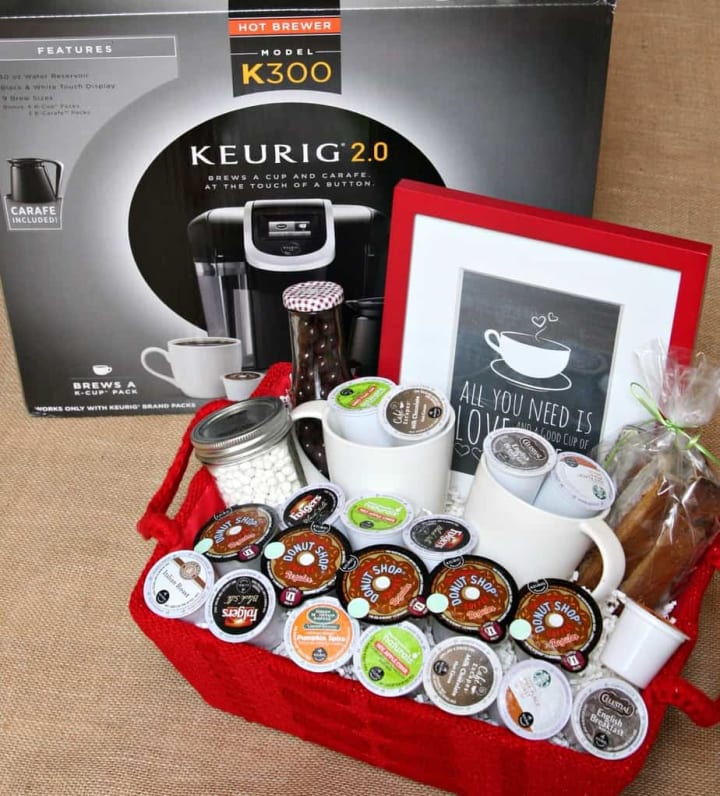 Everyone has a coffee fanatic in their life, if it isn't actually themselves, and gifting a basket full of coffee goodies is perfect for any occasion. Created by HappyGoLucky, DIY gift baskets are their specialty, and this coffee lover gift is just one among their best work.
The perfect gift for your Keurig obsessed friend, this basket is filled with coffee, marshmallows, candy, mugs, and even an "All you need is love and a good cup of coffee" picture to complete the basket.
New Neighbor Gift Basket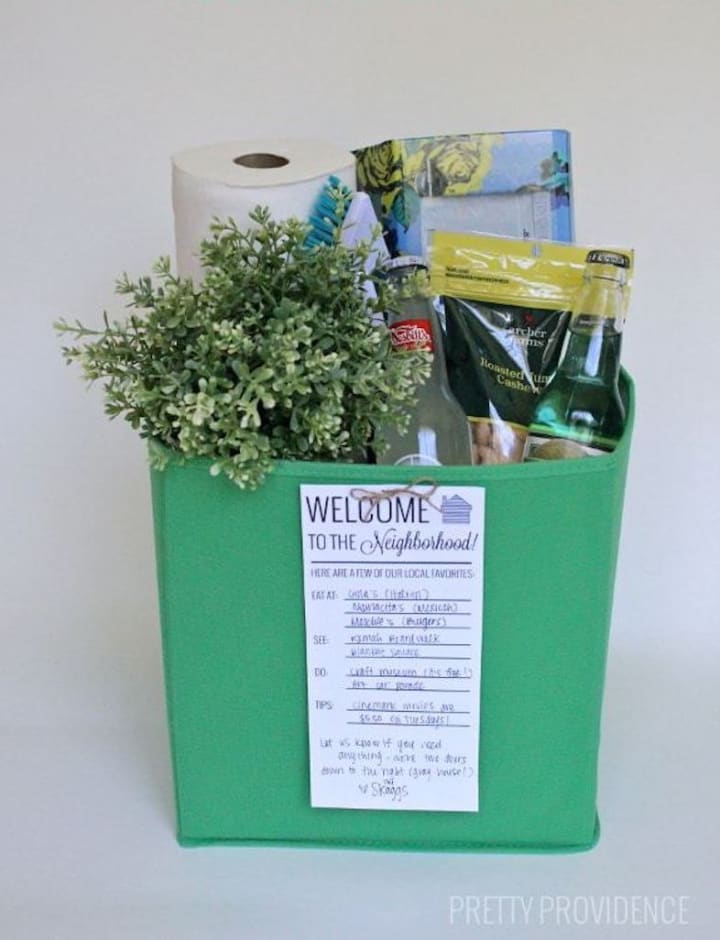 Welcoming a new neighbor is never something that people know just how to do, until now. Thanks to PrettyProvidence, this gift basket is the ultimate welcome to any neighborhood. A great excuse to meet the new neighbor and break the ice, this basket is filled to the brim with presents, and will show the amount of effort you put into making them feel at home.
Also perfect for a housewarming present, this gift basket's contents include a box of hand towels, paper towels, a houseplant, a new dish scrubber, specialty sodas, and a bag of roasted cashews.
Valentine's Day Basket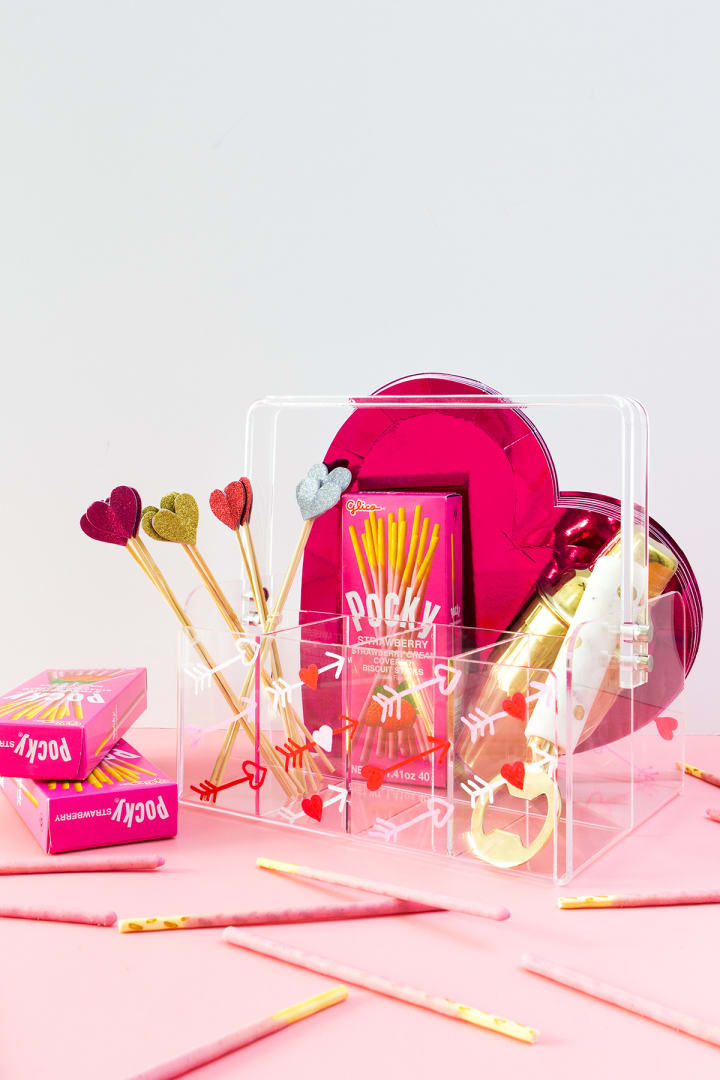 SarahHearts has created the ultimate Valentine's Day present for just about anyone. Valentine's Day can be hard to gift for people other than your significant other, but finding the right way to say "I love you," and "I appreciate you," is right before your eyes.
As one of the best DIY gift baskets, Sarah Hearts has a few different options, depending on your gifting preferences, who you're gifting, and how much you're willing to spend and put together, From "The boss babe" to "the party girl," there's an option for anyone. They are sure to love it!
Housewarming Basket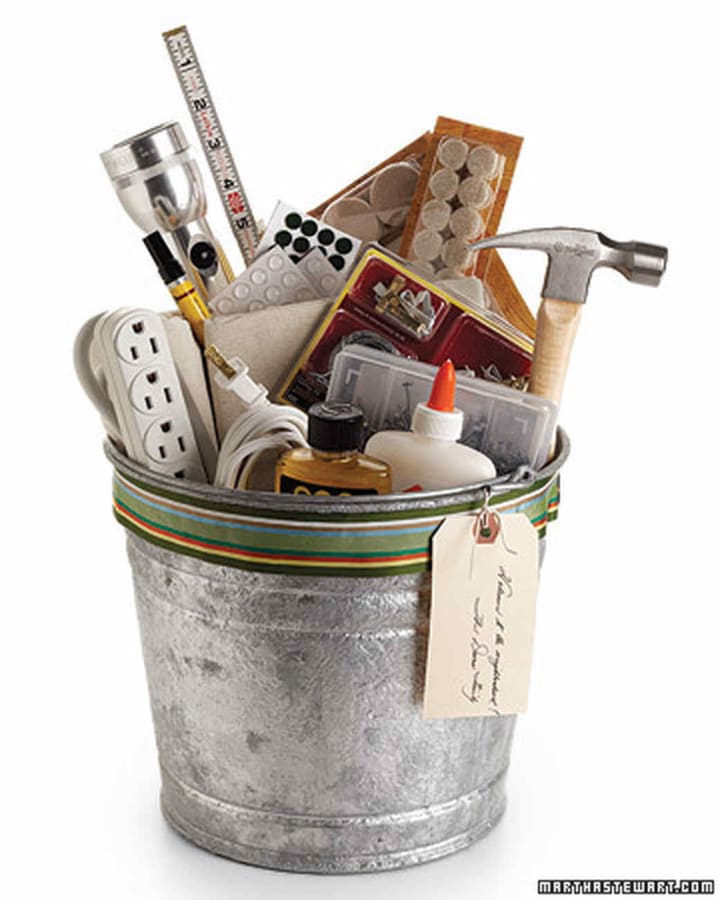 Martha Stewart, too, has a great housewarming gift basket, this one being a big more personal, and perfect for close friends and family. Instead of just offering your closest friends a plate of cookies, this basket, or rather bucket, is a good way to help them start their journey as new house owners, especially first-time owners.
A bucket filled with practical items to settle into their new home, they will certainly thank you for your thoughtful present, and put it to good use.
Get Well Gift Basket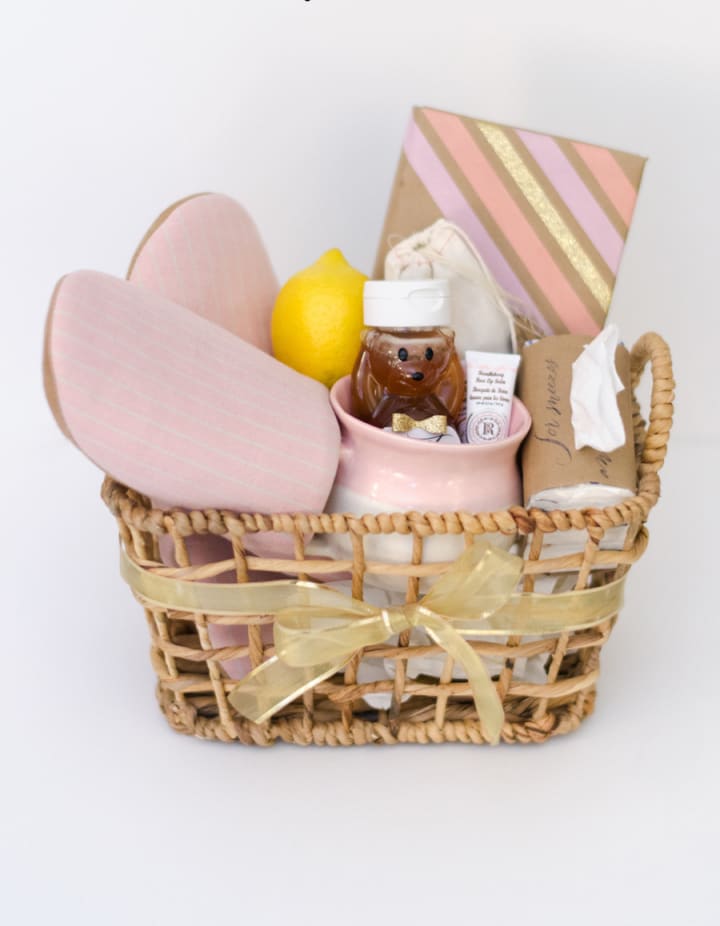 To finish off our list of the best DIY gift baskets for any occasion, StyleMePretty has got you covered with a get well basket, perfect for bearing with you to the hospital. Filled with comfort items and practical gifts, you'll add slippers, a mug, lip balm, throat drops, a honey bear, facial tissues, a favorite book, tea bags, and a lemon to complete your basket.
Something to show that you are thinking of them, and wishing them a quick recovery, this get well basket is much better than balloons that will deflate. Instead, this gift basket is practical, personal, and adorable.
About the Creator
Proud mom of three chinchillas, hard core Justin Bieber fan, watches Unsolved Murders religiously
Reader insights
Be the first to share your insights about this piece.
Add your insights