10 DIY Gifts That Are Dirt Cheap but Look Amazing
Being a gift-giver on a budget tends to be tough, but these gorgeous DIY gifts will make anyone happy.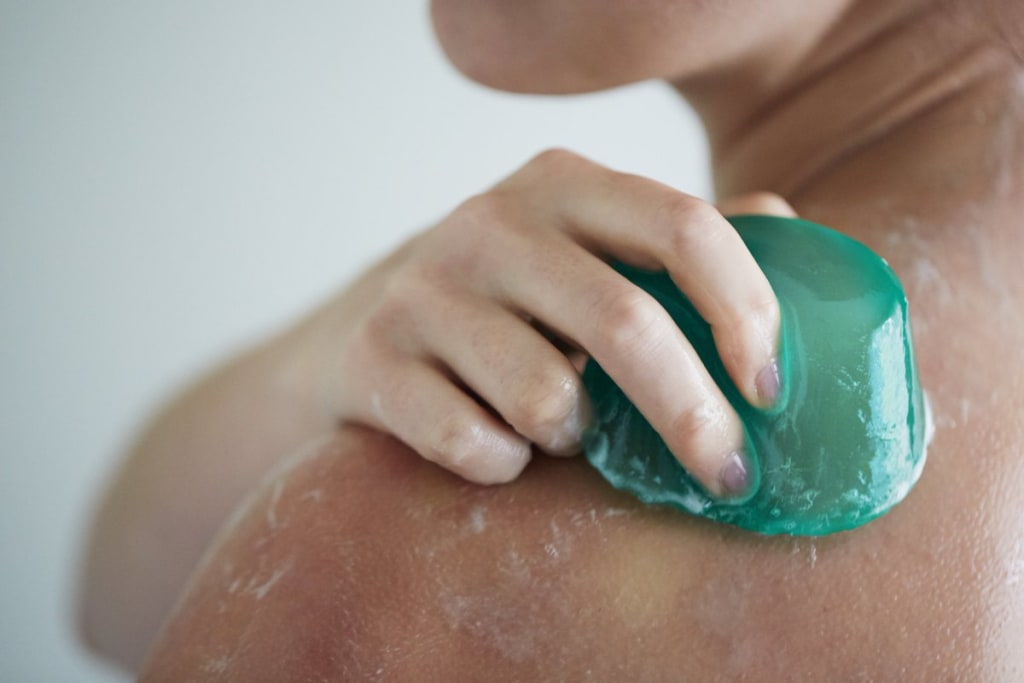 Being a budget-conscious gift giver isn't easy in a world where people demand luxury goods and high end iPhone accessories as birthday gifts. Though the standards for good gifts has never really been higher, DIY gifts are still going strong — and a quick look at Etsy proves it.
The cool thing about DIY gift making is that it doesn't have to cost a fortune. In fact, some of the cheapest gifts can actually look like they were taken straight from a high-end luxury gift store. Here are some of the cutest (and easiest) gift ideas for the giver on a budget.
Faux Wood Vases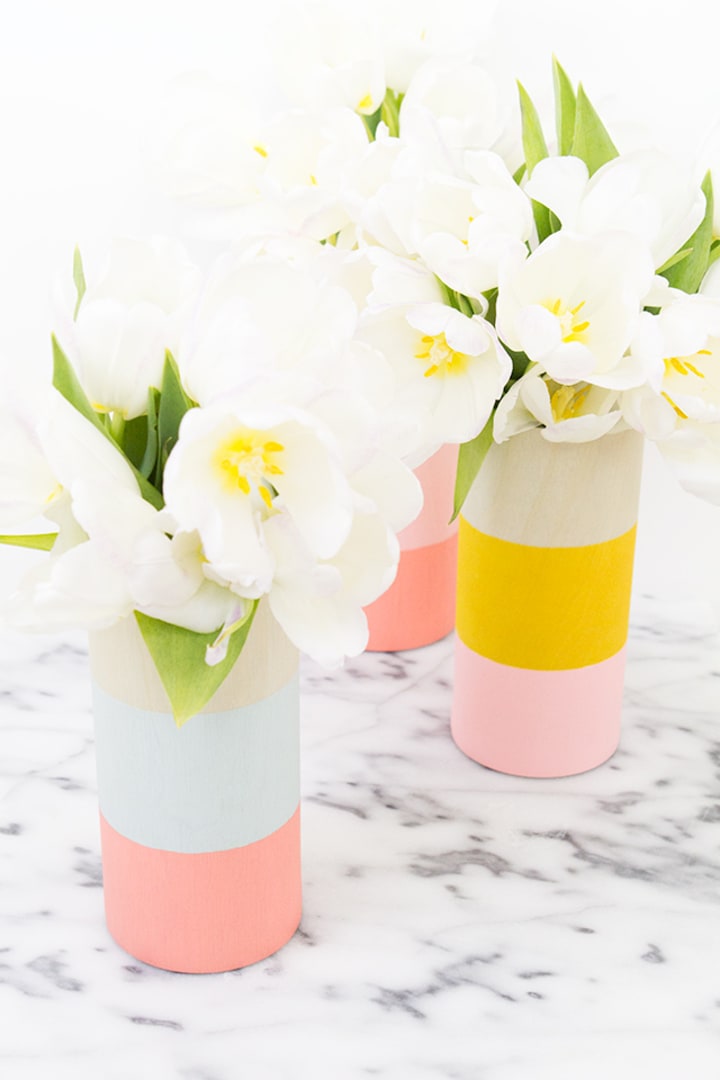 Wooden vases just ooze luxury. After all, it takes a lot of work and gear to get real wood to become capable of holding flowers in water. However, that doesn't mean that faux wood has to be just as pricey.
This cute bunch of vases are incredibly easy to recreate thanks to a new material that allows you to get that wooden appearance on any material. As long as you get wood adhesive sheets and a cute glass vase, you've got yourself a great DIY gift.
Here's how to do it, according to a crafts fan. A pricey-looking vase has never been so easy to recreate.
Faux Agate Coasters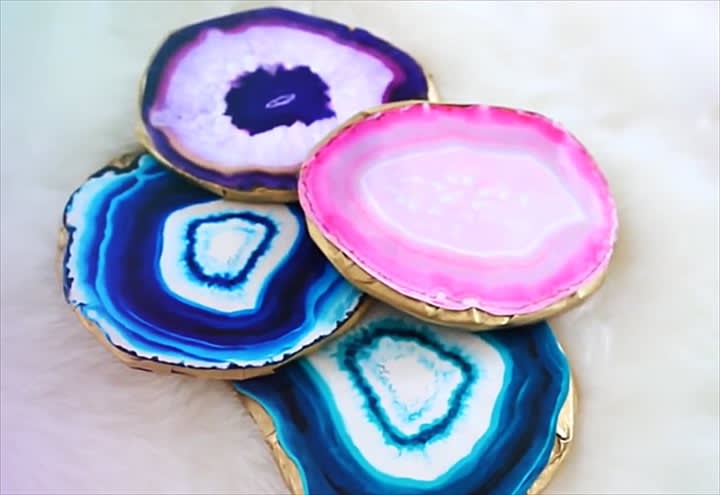 These trippy drink coasters look like they were mined straight out of a cave, but guess what! They're not agates. In fact, they're little more than cardboard and stickers. That being said, doing these might take a bit of work, but in the end, they are an earth-friendly way to enjoy the trippy look of agate without the mining.
You can get the full guide on how to make these cute DIY gifts on DIYJoy.
A Chalkboard Cheese Stone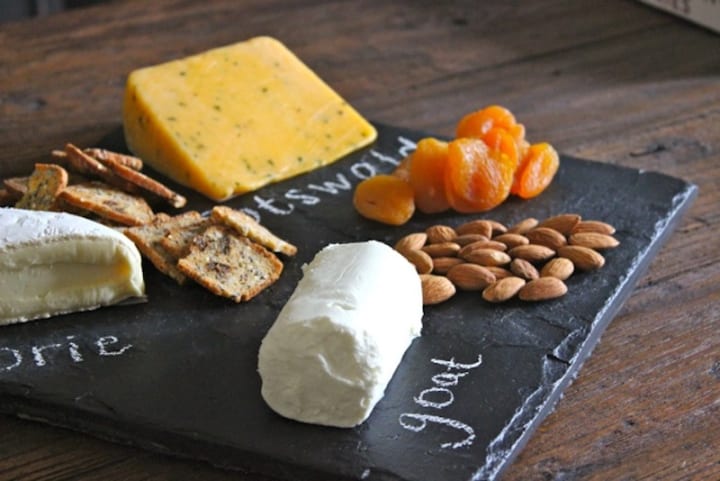 If you go into any upscale hipster restaurant in New York's Meatpacking District, you will likely see a cheese plate that is made out of slate. This allows chefs who prepare the platters to write down what each cheese and charcuterie cut is - and make it look chic. Ever wished you had a cheese plate like that at home?
This simple guide shows you how to make your own chalkboard cheese stone out of a slate tile and chalkboard paint.
Homemade Bubble Bath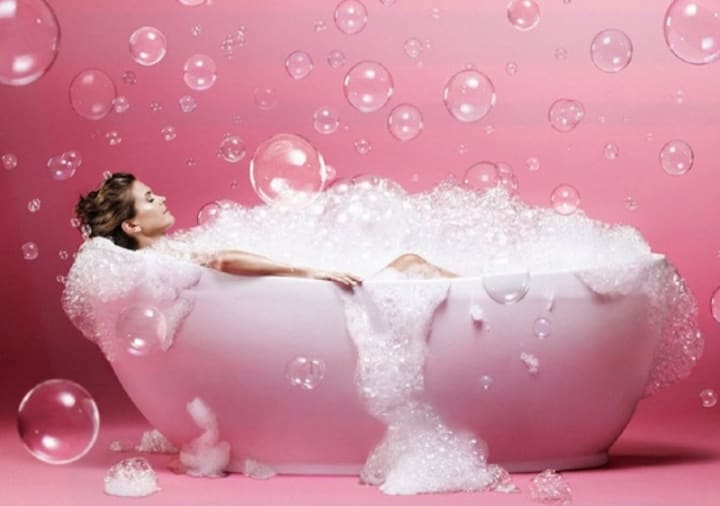 Organic and DIY just go together, don't they? Get your favorite glam fan a gift she'll adore by creating a DIY bubble bath potion for her to enjoy by bath time. As long as you have a bar of soap on hand, you can make bubble bath in a pinch.
Here's a quick tutorial on how to DIY your own bubble bath for cheap. Additionally, if you love a certain scent, you can also add a couple of drops of your favorite essential oils into the mix.
Bottle Drinking Glass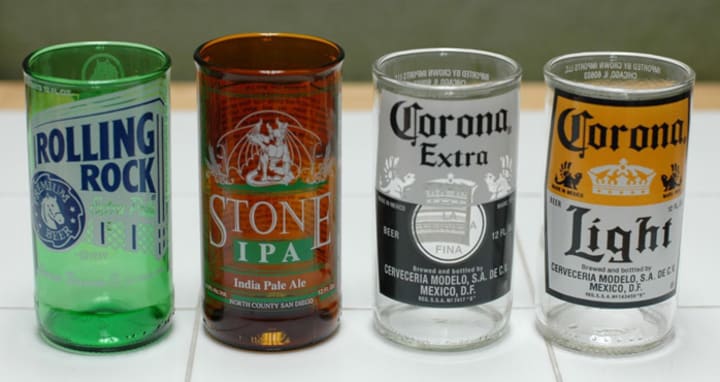 If your mom, boyfriend, or bestie has a thing for beer or wine, then chances are they have at least one bottle design that they're enamored with. Lord knows that the liquor industry really has some amazing bottle prints out there, right?
Well, this quick tutorial allows you to create drinking glasses out of your favorite beer, wine, vodka, and tequila bottles. As long as you're okay with working with a little bit of fire, these bottle drinking glasses are dirt cheap.
What makes this project so awesome is that most people don't need to spend more than $10 on supplies. In fact, you probably even have all the supplies you need lying around the house right now - potentially making the cost as low as $0.
A DIY No-Sew Pokemon Pillow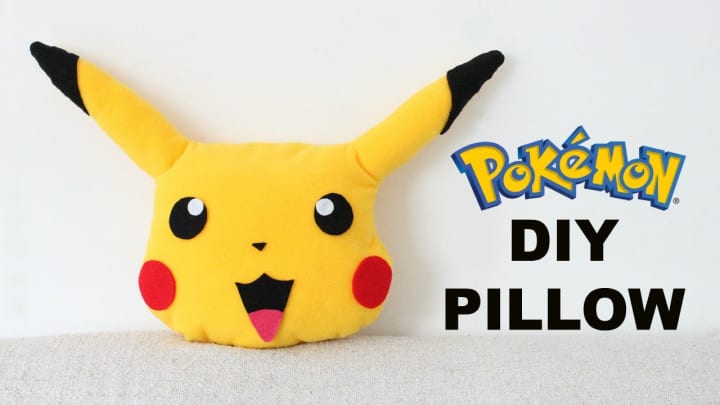 If you have a Pokemon fan who needs a present, but you can't deal with the expense, there's really no need to panic. There are plenty of easy DIY gift ideas out there that are centered around Pokemon. DIY ideas range from belts, to bags, to hats, to pillows...
And, if you ask us, these no-sew pillows are an adorable and affordable gift idea that's perfect for friends in need of a housewarming gift or a Christmas present. Homemade never looked so good - or so cute!
An Instagram-Style Picture Frame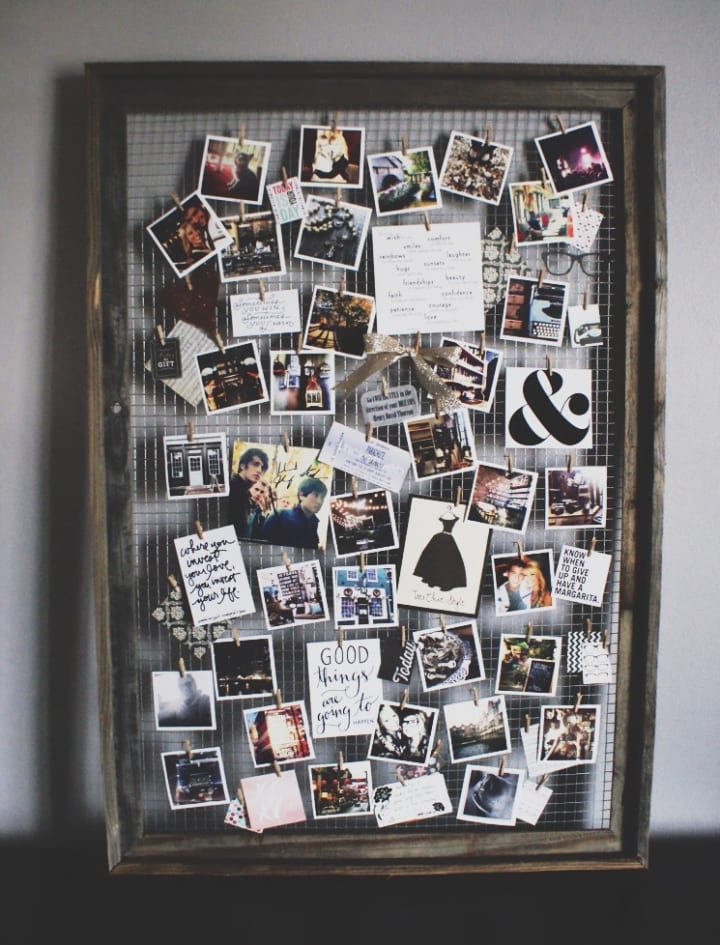 This DIY gift idea is perfect for friends who love taking pictures and can never get enough picture frames for their home. This Instagram-ready picture frame is a great pick for people who already have photos printed out, and it literally only takes a quick trip to Goodwill to get supplies.
All you need is some twine, a backless frame, some adhesive, and maybe a fistful of photos. This guide here gives you the full instructions on how to make a mega-frame. If you really want to get personal, make friends "donate photos" before you present it.
Pac Man Cork Boards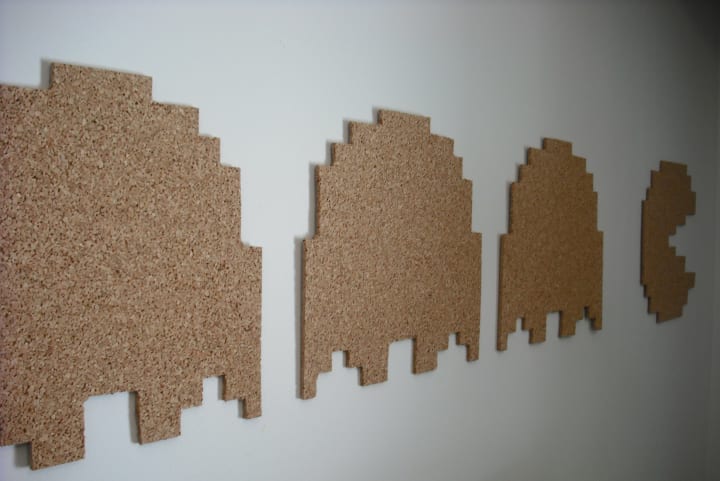 Do you have a friend who loves geek culture? This DIY gift will allow them to transform their office into a snazzy, gamer approved den. Better still, it's cheap and easy enough for even novices to do.
In order to make this series of cork boards, you just need a little bit of cork board and an X-acto knife. Of course, you can also add a little splash of paint if you want to make them super spiffy. Check out the full guide here.
DIY Striped Umbrellas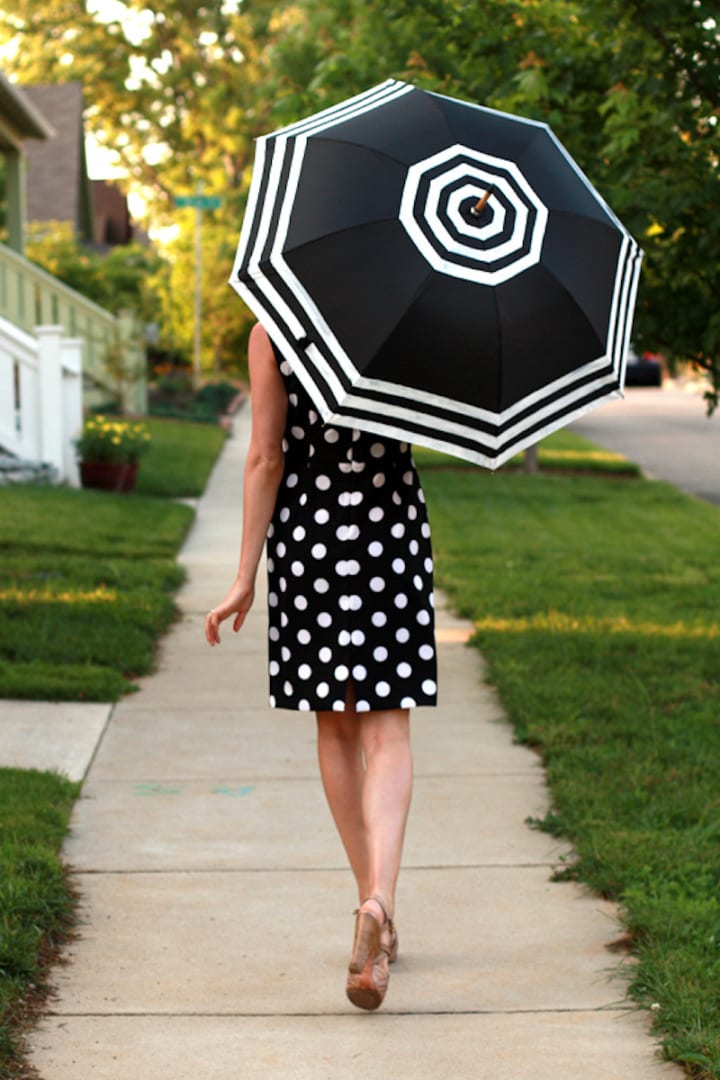 Umbrellas are a mandatory part of a rainy day outfit, but they tend to be so "blah," don't you think? This quick tutorial shows you how to make a drab umbrella turn into an accessory you'd swear came from Kate Spade's newest line.
Obviously, if you have a friend who's a fashionista, this DIY gift will definitely go over well. Additionally, you don't have to stick to stripes. Who's to say you can't do kanji or emojis with this cool trick?
Shower Jellies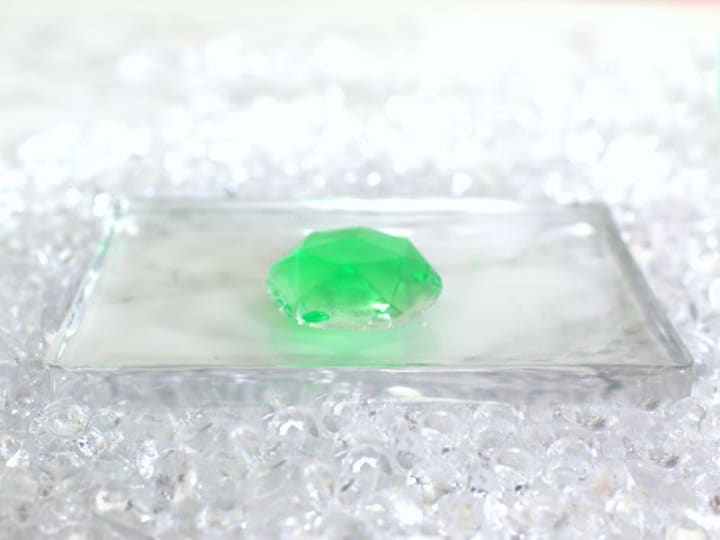 Bath bombs are so last year! These shower jellies are cute as buttons and are the perfect homemade gift for the friend who loves to luxuriate in the bathroom.
You get to choose the scent of the jellies, and the colors, making it a totally customizable DIY gift for that special someone. Get the tutorial for this treat here!