How Much Should You Budget for a Wedding?
Plan the wedding you've always dreamed of. But first start by asking yourself, "How much should you budget for a wedding?"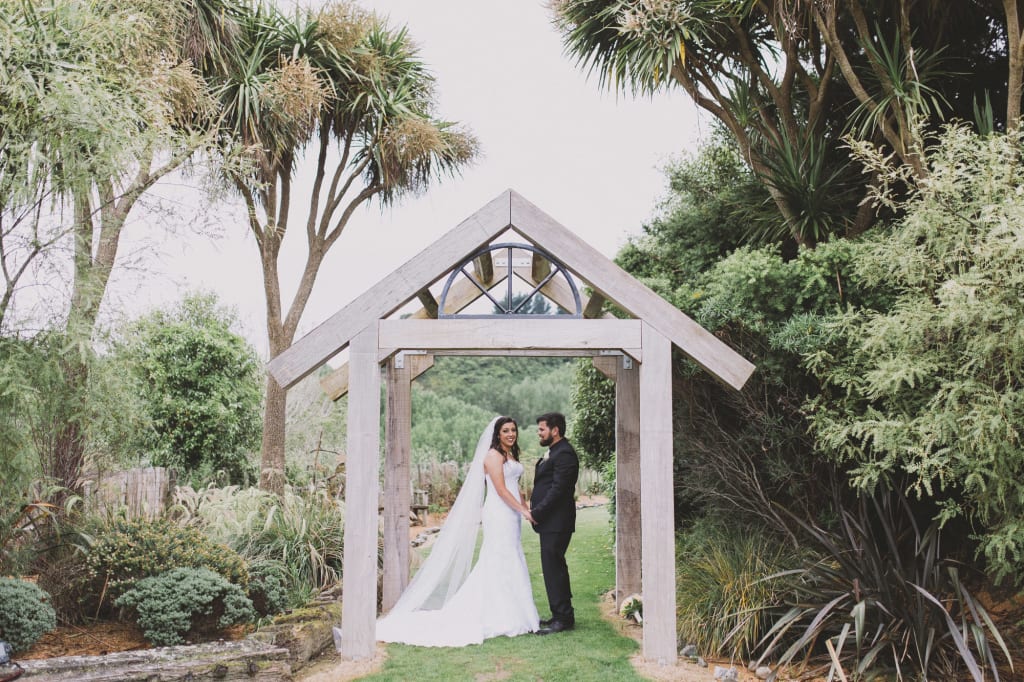 Congratulations on your engagement!
You're now one step closer to the happily ever after that is marriage. But before you can move into the white picket fence house, ceremonies are in order! That's right, it's time to plan the wedding. Unfortunately, everything comes with a price tag, so in order to create your dream wedding, you have to consider money.
One of the first things you should say after you scream "Yes!" to your new fiancé is "how much should you budget for a wedding?" From flowers to food, there's a lot to keep in mind when planning everything out—there's so much to spend money on! The cost of the average wedding is more than $31,000, which is more than a year's tuition at many colleges. Creating a solid budget is key to creating a perfect wedding. Here are some tips to help you figure out how much you should budget for a wedding to save a ton.
Factors to Consider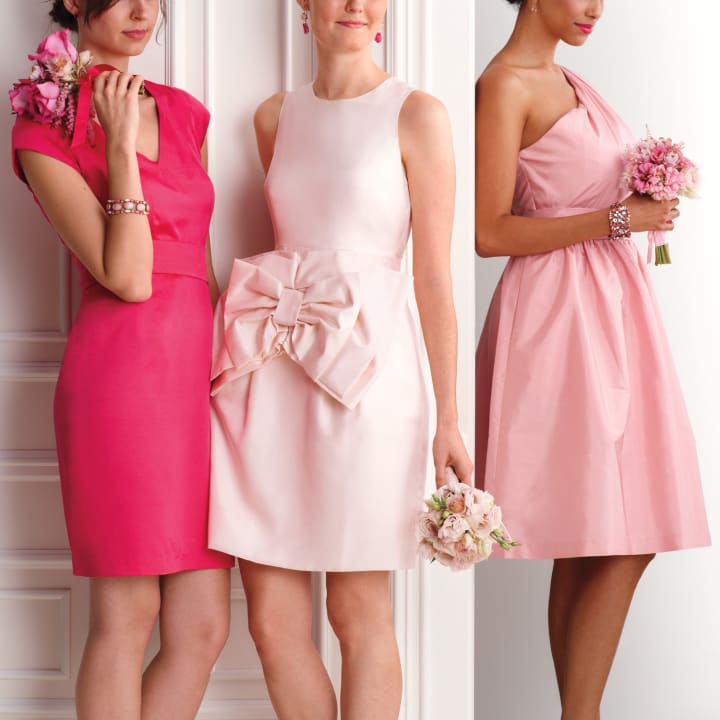 There's an endless list of items to consider when budgeting a wedding. How much is my wedding dress going to cost? Do I need to hire a wedding planner? What about an open bar? These are some of the most important factors to consider before sweating the other stuff.
Who's paying? First of all, you need to figure out who's paying, and how much. Tradition states that the bride's family pays for the wedding, but these are modern times. Nowadays, everyone, from family to friends, might pitch in. Ask your and your fiancé's parents if they're willing to contribute. If they are, there are two easy ways to factor in their contribution: ask for a specific amount that you can add into your budget, or have them finance a specific part of the wedding, such as the rehearsal dinner, the wedding vendor, or the open bar, to name a few. This will help you exponentially minimize the cost of your wedding.
Who's coming? The price tag for each guest is arguably the most expensive part of a wedding, so it's important to decide how many people you want to invite. Allowing plus-ones factors into this as well. The smaller the guest list, the more money you'll save—and not just in food and drinks. The less people invited, the less you'll have to spend on invitations, favors, and miscellaneous décor. If you want a large guest list, just be sure to factor in all the costs.
Where's the wedding? The wedding venue is also an important consideration when budgeting for your wedding day. Destination weddings, such as Hawaii or wedding locations in Croatia are going to be more expensive than a backyard ceremony. An afternoon ceremony in the park is going to be more cost-effective than a celebration in a grand ballroom on a Saturday night. Think critically about the location of your wedding. Venues in large cities will have a bigger price tag than small town locations. Be cautious on guest numbers, too. Certain places require a minimum or maximum number of guests, so plan accordingly.
When's the wedding? The date and time of the wedding has more of a cost impact than you'd think. A weekday wedding is cheaper than a Friday or Saturday night wedding because the dates are less sought after. The cost of an evening ceremony adds up, from dinner and catering to the amount of alcohol, making it more expensive than a morning or afternoon wedding. And with a daytime wedding, it's easier to spend less on music, décor, and other products and services because you want to match the style of the wedding with all the elements. A four-course dinner calls for extravagant décor while a mid-morning brunch just needs a few flowers.
Honeymoon? If you plan on going on a honeymoon and plan on paying for it, you need to factor that price tag in as well. If you want a more luxurious honeymoon, budget your wedding to fit those costs. Or, if you want your wedding day to be as glamorous as you, maybe spend less on the honeymoon.
Tracking Your Budget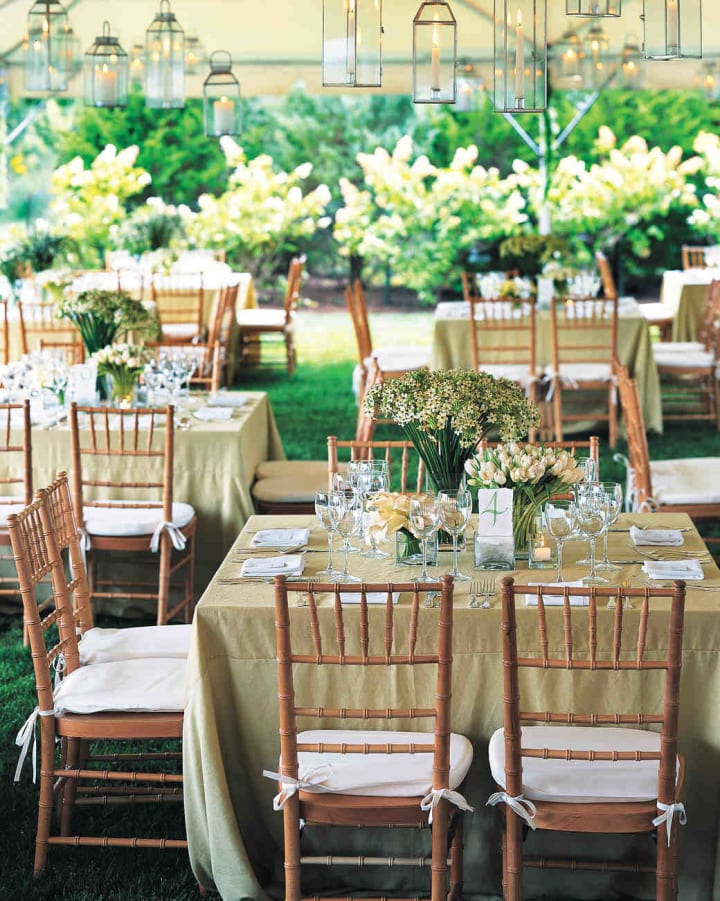 Now that you have all the major factors considered and you have an idea of how you want your wedding to go, it's time to track your budget to manage how much to spend.
Not everyone has amazing math skills to figure out how much to budget for a wedding. Create a budget system to better track your spending. Use a some of the best wedding sites for your budget that will tell you how much you're spending, where you can save, how much you have left over, etc. There are plenty of budget calculators specific to weddings that you can find with a quick internet search.
Make sure you know the exact cost of everything you're paying for before you get out the check book. Hidden extras are evil, so always read the fine print. If you think your wedding might go over the time you booked, factor in the cost of overtime ahead of time so you're not caught in a surprise. Don't forget tips, either. From cleaners to drivers to hotel staff, someone will be looking for a tip. Educate yourself on service fees as well. Venues hire the valet drivers, coat checkers, etc., and the service fee is for them.
In a perfect world, your budget stays on track and nothing goes awry. But it's not a perfect world. Plan to go over budget—save at least five percent of your budget for any last-minute surprise circumstance. This can be things like a rip in your wedding dress or umbrellas for unforeseen rain. Nothing ever goes as planned, so plan for the unplanned.
Now that you have your budget calculator and all your expenses planned out, it's time to be smart. Keep all the money you're putting toward the wedding in one separate account to easily discern deposits and withdrawals apart from your daily expenses. Use the same credit card for all your purchases, and make sure your family and friends use that card as well. Not only will you easily track purchases, but you'll gather some good rewards on that card.
Ways to Save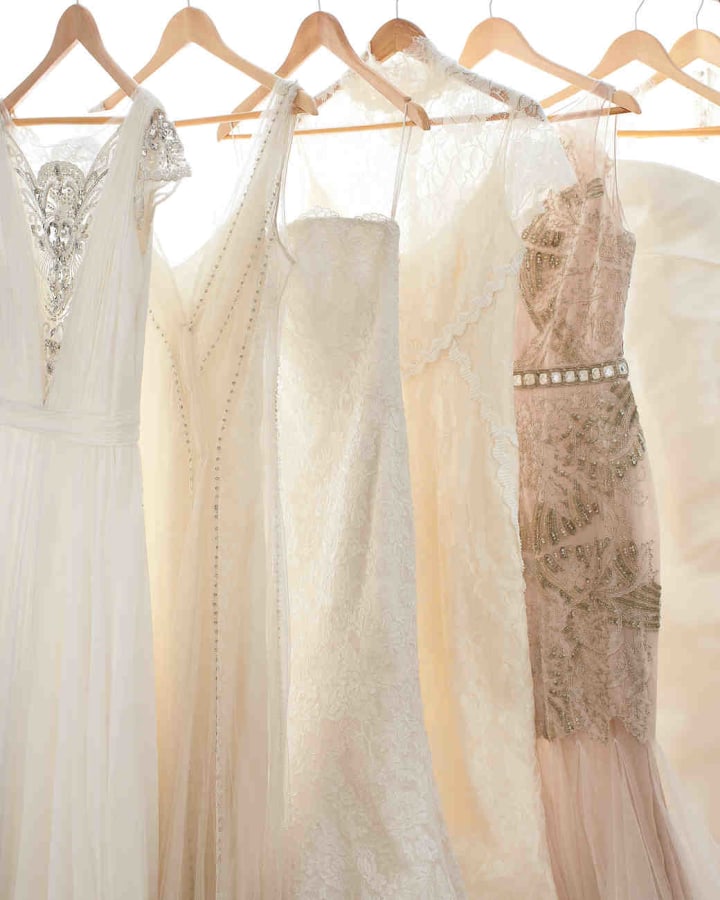 With the average cost of a wedding as high as it is, it might seem difficult to save money while also creating the wedding of your dreams. But it's not. As long you're tracking your budget and saving money in every place possible, your wedding day will be spectacular. Here are some creative ways to save a ton on planning a wedding.
Prioritize. Decide what aspects of your wedding are most important to you and choose to splurge on those and cut costs on what you find least important. Choose the cheaper flowers to spend a little more when you choose the wedding dress. Plan a low-key rehearsal dinner with family and friends so that you can hire a top-notch wedding planner. Whatever is most important to you should be given the most attention.
Reduce the number of guests. The guest list is the costliest part of the wedding, so if you're really trying to figure out a wedding budget, cut the list. Limit the number of friends you invite, or even reduce the number of people in your wedding party. Use your budget calculator to decide if you can afford a large party. This will minimize the cost of gifts, transportation, and other products and services.
Don't buy into expensive details. I know you really want those designer centerpieces, but do you need them? Will anyone notice if you don't have them? Many expensive details just rise the cost of a wedding without truly adding anything special. Cut down cost by going with the cheaper option, avoiding the expensive wedding trends of the time or just cutting out the detail altogether. Go for the town car instead of the limo, choose one ink color for the invitations over three. This goes for flowers, too. Choosing in-season, locally grown flowers over the exotic ones from far away will dramatically reduce your wedding's price tag.
Plan a simpler menu. If you're really looking to save money, don't go for the five-course meal at the reception, and stick with local, in-season options. Your guests will enjoy a nicely prepared chicken dinner just as much as a gourmet lobster meal. For dessert, the cake doesn't need to be overly extravagant. Tiers and specialty molds raise the price tag. Consider different desserts as well, such as a cupcake tower.
Happily Ever After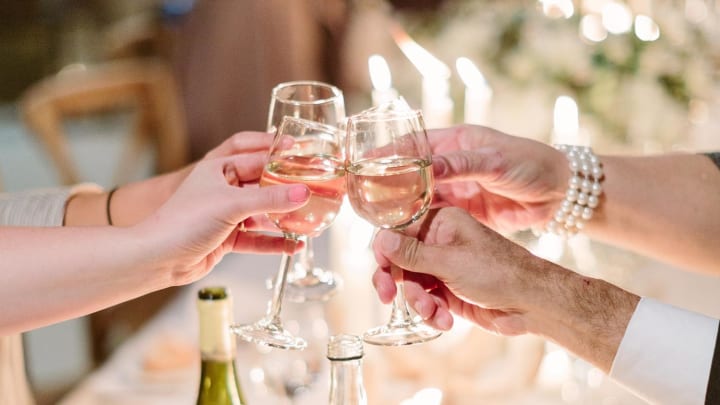 Planning a wedding is a lot of work. From the moment you're engaged up to your wedding day, you're going to be saving and budgeting to create a perfect wedding. Keep all of these tips in mind when deciding what you want to spend your money on. Plan for the unplanned, and map out everything. Your friends and family are there to help you along the way, and with a well-planned budget, you will be able to save a ton while also enjoying one of the best days of your life.