Finding the Perfect Stationery for Your Wedding
A Guide on Modern Stationery That Will Enhance the Outlook of Your Wedding Day!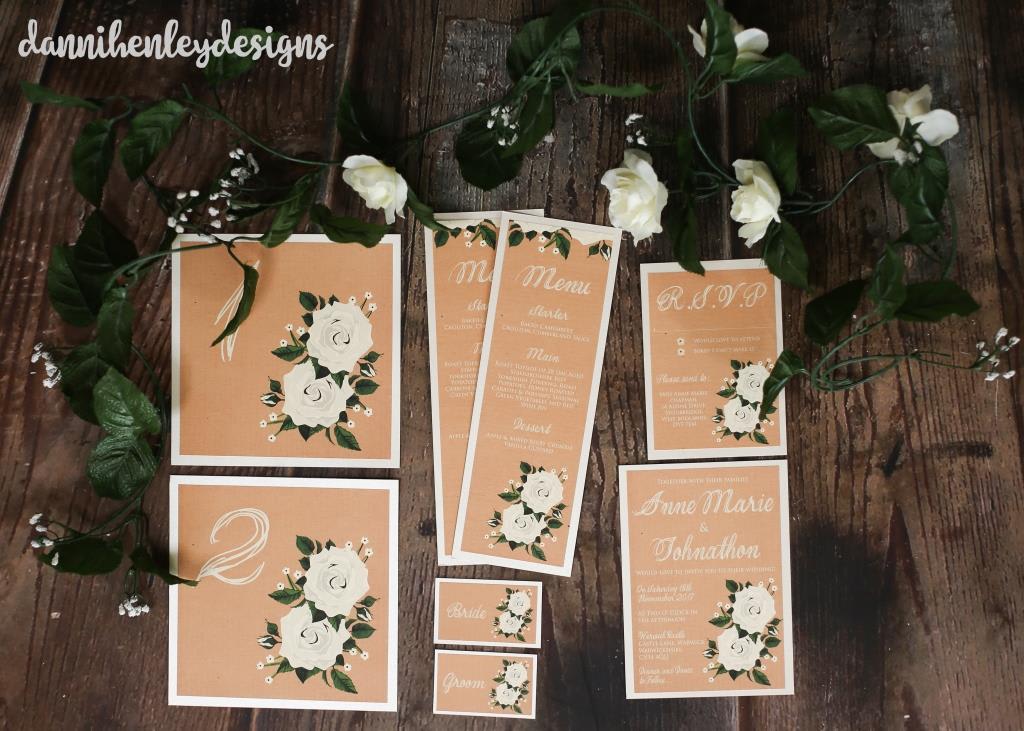 Wedding stationery is a hard thing to tackle when it comes to this section of your wedding planning. Turns out you're arguing with your partner because they forgot about this part of the plan and then you realise that so did you, because you spent this section of the budget on an overly expensive wedding cake (that no one will eat and you end up storing it in your fridge for the next 3 months) or an overpriced wedding car for your partners usher's to arrive in, who he hasn't seen since college. Many of you forget that wedding stationery is just as important as any other aspect to the wedding day. It is the beginning of the celebration, giving your guests a glimpse of what is to come.
Now, budgeting is a big part of wedding planning and because you forgot about this "expense" you decide to tackle on the good old fashioned "do it yourself" wedding stationery. You go to your local craft store and buy ridiculous amounts of glitter, ribbon, diamantes, sugar paper, embossed paper and even calligraphy pens because you thought it's about time to also find a new hobby. However, "do it yourself" is not always a cheaper option! You get to the till and it's already over £100 and you haven't even bought envelopes for your 150 guests, which currently stand at £5 per pack of 20.
You carry on and decide to give it ago and look on Pinterest for ideas. Before you know it you realise your 4 year old niece could have done better. Everything is out of line, glitter is everywhere, it looks tacky and there's not enough ribbon.
So, to avoid this problem, first things first… BE MODERN! Let's face it, your search on Pinterest had hardly any do it yourself invites that looked good enough. You were seeing print designs full of creative typography and different styled layouts. Print invites are the way forward. Being a graphic designer studying on new creative trends, digital print is by far the best outcome for your wedding invites. Lace, ribbon and diamantes are nice, but dated.
There's lots of wedding stationery designers out there that can help and create the perfect stationery for your wedding. It becomes a lot easier, less time consuming and even cheaper when you know exactly what you want when telling the designer your ideas. Now to figure out what you actually want.
Being a wedding stationery designer, colour is still has important as it was back in the day. Although, it's gotten a lot more complex since then. When I was growing up I used to see weddings all in white with a "theme colour," which only meant one specific colour. This would usually be the colour of your flowers, bridesmaid gowns, and the traditional ribbon featured on the front of the wedding invite. Many of you think this is still how it works as you may have already picked your theme colour. I have had many clients tell me they want their invites in "Cadbury purple" or "burgundy." To create stunning invites, designers need a lot more than just one colour to go by. Think about your flowers and if they feature green leaves and what hue the flowers stems are. Think about the suites; are they in grey, brown tweed or smart navy blue? Many people have other wedding themes like, classic, rustic, beach vibes or woodland. We can go by a lot of colours and styles if you tell us the location too.
Layout and style: many of you might have in mind the "italic" names of the front and open it up to find the wedding details in boring Ariel font, again it's dated. A simple A6 or 5x7 card shows that less is more. You can even have two or three cards in the envelope usually for the R.S.V.P or additional information for your guests.
Design: bespoke is the way forward! Get your designer to drawn an illustration to feature on your invites for example: if you're having a beach wedding you can feature a beach hut, sand, seashells and even waves. If you are having a woodland wedding you can feature a woodland fire, fairy lights and trees. Another great option is for them to draw your flowers from your bouquet to feature as a water-marked background. Why not have yourselves drawn out as cartoons on the front of your invites? This can help your theme shine through and your guests really say WOW!
If your still struggling check-out my bespoke designs I have created for real weddings on my website.