How to Afford Your Wedding Without Ruining Your Finances
Tips to save the most money while planning your wedding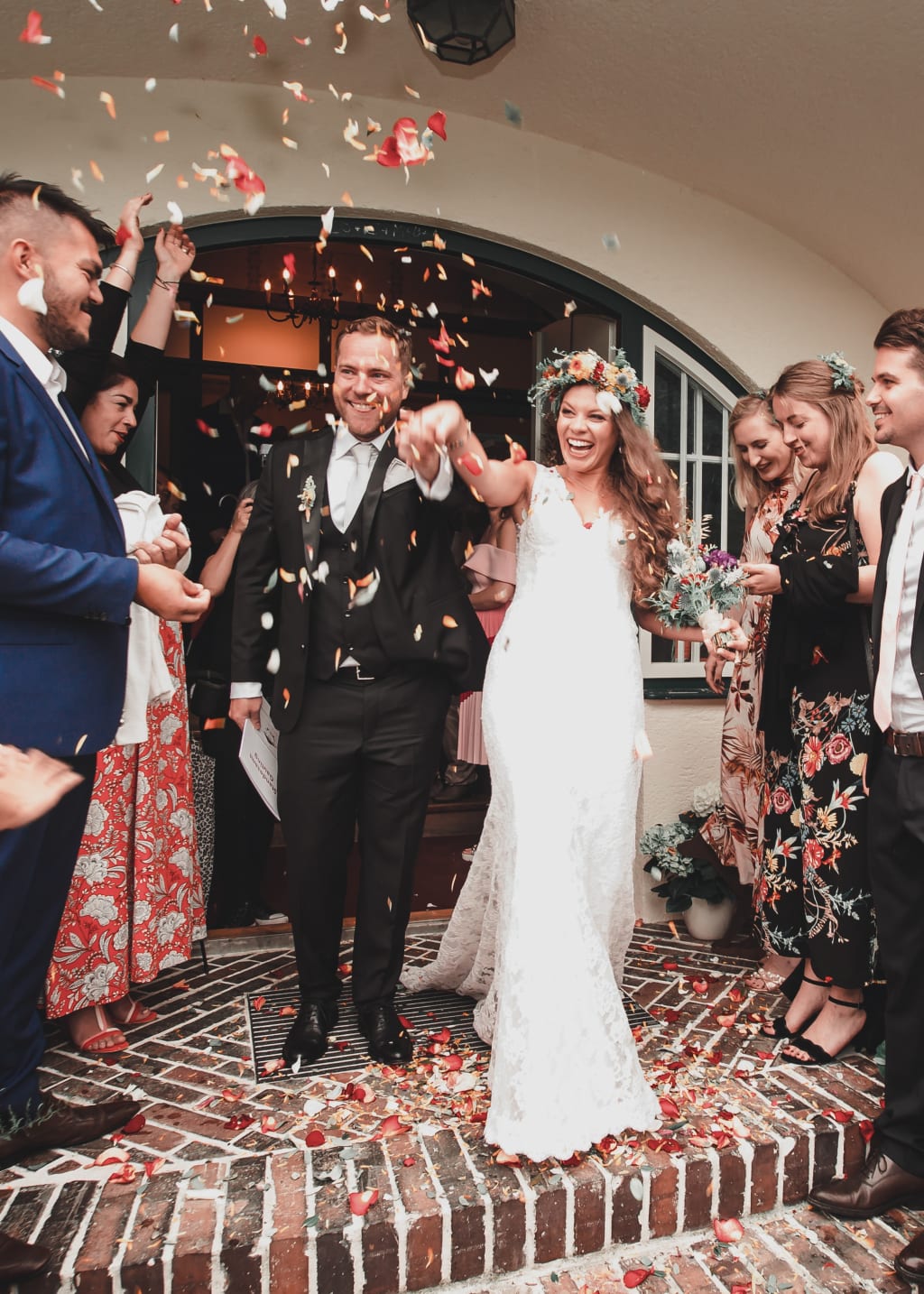 You already know the cheapest way to get married is by simply obtaining a marriage license and tying the knot at the courthouse. However, you don't want to go that route. You still want your marriage to be an occasion both you and your spouse will remember, surrounded by friends and family. But what happens when you can't afford to have a grand wedding and your relatives can't foot any of the costs? You could finance your wedding through loans, but depending on what state you're in, the price and interest rates can be astronomically high, so it's best to avoid the debt.
The key to achieving a nice wedding day that doesn't break the bank is simple: be frugal. You can still have your wedding with your friends and family in attendance while keeping your finances in check. You just have to be smart about the things you decide to spend money on, take advantage of things you can get for free, and avoid the temptation of inviting too many people. Once you get into the mindset of getting the most bang for your buck, you'll be able to make find ways to make your frugal wedding as spectacular (and cheap) as possible.
The truth is that the more guests you have at your wedding, the more expensive everything else will be—and that can be a hard pill to swallow. More guests mean more food, more drinks, and a venue that can accommodate more people. To keep your costs as low as possible, place a limit on the number of people you invite. Once you have your guest list, try to reduce that number even more to really limit your spending. Invite people you are closest to, and make sure you and your spouse are in agreement on how many people attend from each side of the family.
Once you have your guest list set, you can start figuring out how much you want to spend per person on food and drinks. The average cost for food per person at a wedding is a whopping $85, so even if you have a small guest list, you may be spending too much on catering. Buffet and family-style meals are going to be much cheaper than plated options. Catering options that have pre-set menus, like food trucks, are another good option as they require less staff, have pre-set meals, and take less space.
Finding a venue that is affordable can be tricky. Depending on where you live and if you have the connections, using a friend, family member or neighbor's property can be a cheap option (and you may even get it for free depending on your relationship with the person). If you aren't able to do that, some of the cheapest options come from places like parks, beaches, hotels, and even a street. Many of these venues only require a permit to reserve and cost less than you would pay for other venues.
In addition to these costs, there are a ton of other smaller costs that tend to add up. Things like a wedding dress, invitations, decorations, and more all can contribute to an ever-growing wedding budget. To avoid the costs from piling up, be smart about what you decide to spend money on. Renting outfits can be cheaper than buying, and DIY decorations and invitations can save you a lot of money on materials. You just have to decide what's worth spending money on and what you can do yourself. In the end, as long as you stick to a budget, you'll find ways to afford your special day.