A Dream Wedding
Have you ever thought about your dream wedding?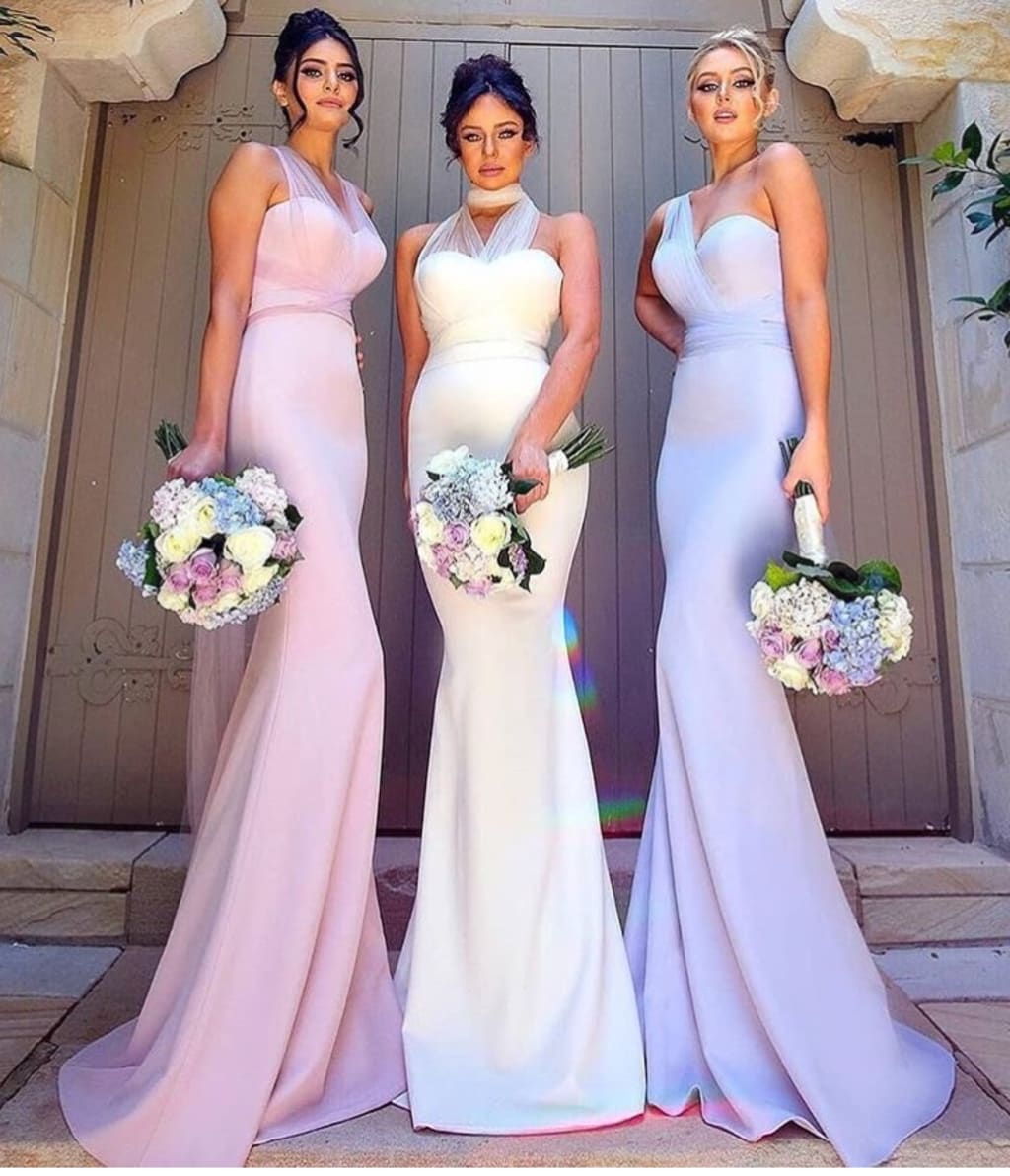 Instagram: @sheeventplan
Have you ever thought about your dream wedding? I have and it's a fairytale, even though my soulmate is unknown. I have been in many relationships and they didn't end right. I have had my heart broken many of times by men who didn't deserve me. Then I meet a man who seems to be the one.
For some time now, it's seemed as though things aren't right. I have been trying to figure out the right job for me. I've been in the health field. Did some business courses and nothing seemed right. At times I feel like I just don't know, I've got this voice telling me nothing I do is right. Like whatever I touch turns to coal, even when I'm absolutely right. In his eyes or others, I'm wrong, but my writing has always made me feel complete so I ended up here. Hopefully this path leads me to my fairytale.
I want a custom made dress that's made of lace and diamonds. Also it has to have the heart brassiere. I know it will be white. I will have long straight jet black hair that comes to the middle of my back (weave), and of course my face will be made to the gods. The fairy tale is simply the sand and the white rose petals made into a trail that leads me to my soulmate. As I walk I feel the crisp wet sand below my bare feet, as the train of my dress follows behind. I look to all the guest that came to witness us vow our love as one. As I write this I hope he propose to me the way Martin did Gina (by then, Brain McKnight will be cheaper to book LMAO!).
As the sun shines into my face and the waves ripple from the sea, I walk closer and closer as my stomach turns into knots. A part of me might be scared but as Wale's "The Matrimony" plays in the background, I reach his hand. I look into his eyes, I'm finally complete. Life has been rocky and filled with twist and turns. We still remained solid and strong for each other. I wish the man I marry is the man that holds my heart at this very moment in time. I hope he reads this while he cooks food for his customers and knows it's for him.
My vows will simply be that I love him and adore him as a man, how through even the most hard times I can count on him. I don't doubt the love and trust he give because I can feel the genuine and sincere love, how we push each other to achieve the goals we set out to complete. I have grown to see that lack of communication in a relationship can be what separates two people. I want him to know that he is my rock and our wedding will represent that. As we face each other for our kiss the sun starts to set and the wind starts to blow. As we face our families, I just can't help but be grateful for the love that has been passed from generations, which leaves us totally in love with each other all over again.
As the ceremony comes to its ending, I will play New Edition's "Still In Love With You" as we pass the guests. Along the way, doves are released and red and white rose petals are thrown at us by the wedding party. I know it may sound cheesy but these are just my wedding fantasies that I hope will come true one day, but the lack of love in the world has been such a love kill.