5 COVID Related Questions to Ask Wedding DJs
5 COVID-19 pandemic related questions you NEED to ask wedding vendors before hiring them.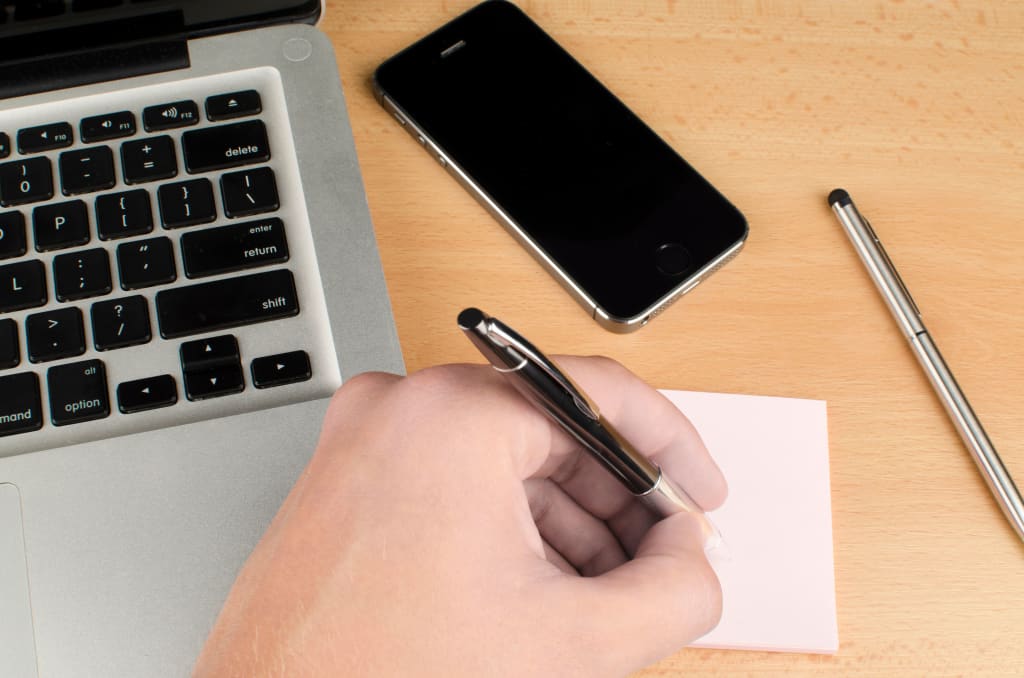 Take notes, you'll want to use these later!
If you are planning a wedding in the next few years (2021-2023), god bless. Seriously, this is a crazy time to be planning a wedding. In this story, I will detail 5 questions that you can (and should) ask prespective wedding vendors regarding COVID-19. With each question, I will provide a brief detail about why you should ask it and what type of answer you should be looking for. I also reccomend that you take a look at some of my other stories on similar topics like "2 Top Wedding Fears and How to Avoid Them Happening to You", "11 Questions To Ask A Wedding DJ (or Vendor) and WHY", and "Successful Weddings During a Pandemic".
Who am I, and what qualifies me to talk about this? I am Alex, better known as DJ Alex Brown. I am a wedding and event DJ with just shy of a decade in the industry. I am a young but highly experienced DJ and chat with couples about once a week, I am often surprised by the questions they don't ask me, the articles above, detail some such questions.
1. What is your contract policy for reschedules?
Why ask this?
At the time of writing this, no one knows what is going to happen with the coronavirus pandemic. Prior to 2020, it was rare for someone to have to reschedule or cancel a wedding but it has become much more common now. Asking about the reschedule policy is a good idea because it allows you to also filter vendors by their policy, some may not allow reschedules, some may charge a fee, some may not.
What type of answer should you look for?
The answer you should look for really depends on your own feelings for this. Personally I wouldn't choose someone that charges a fee or doesn't allow reschedules. I think a fair policy is simmilar to my own which essentially states that you can reschedule with no fees or strings attached, as long as the date you want is available.
2. Have you DJ'd for any weddings during the pandemic?
Why ask this?
I would ask this for two reasons, first, you will probably be able to tell if someone is lying when they answer this question, and two, it is a good indicator of if they are a pro DJ or a hobby DJ.
What type of answer should you look for?
The first thing you want to hear is yes, the second thing you want to hear is an explanation of what they did for those weddings. My next question will cover that in more detail.
3. How do you adapt when dancing isn't allowed?
Why ask this?
In the event thaty dancing is completely restricted and cannot happen at your venue and you still decide to hold your wedding... you want to know if your DJ is still going to be worth it. A DJ obviously has a job beyond getting people dancing but, when they can't do that because of regulations, what else can they do to help you fill that 3 hours? An experienced DJ will be able to adapt games to the current regulations and provide your guests just as fun of an experience as if they could dance.
What type of answer should you look for?
Hopefully they say "games" first, becuase that is basically all that you can do besides dancing that includes a DJ, maybe they answer trivia, but technically I would say thats still "games".
PS: Checkout the video below to see my work at a wedding where dancing was mostly prohibited.
4. What did you do when the pandemic hit back in March?
Why ask this?
As a business owner I know March was a very tough time, but help did come available within about 2 weeks, and later in the year, at least in my state, grants became available. The answer to this question will generally tell you if your DJ is going to be around after the pandemic is over. This is especially important as a risk these days is a DJ having to close up shop, then you never hear from them again, no one wants that.
What answer should you look for?
At the very least you want to hear "I applied for self employed unemployment". It shows they took the initiative instead of giving up at, what at the time, seemed to be a bump in the road. If your DJ answers something like "I applied for unemployment, grant's, and forgivable loan's, and received assistance", I would consider that a very seasoned and dedicated DJ.
5. Do you have insurance?
Why ask this?
In the face of COVID-19, I have noticed more venues than ever are asking vendors, DJ's included, for proof of insurance. Insurance is also an easy to cancel expense for those who are cutting costs. I would recommend that you ask this in regards to your event specifically, because you want to know if they will have it for your event. Asking this should help you to prevent unnecessary surprises later on.
What answer should you look for?
The best answer is "yes", if they answer "no", you may want to ask if they can or will have insurance for your event date. The reason for this is to make sure they have coverage at the time of your event, it doesn't matter much if they don't have it while they aren't doing events.
That wraps up my "5 COVID Related Questions to Ask Wedding DJs". Some of these questions are related to other vendors or can be re-worded to work for other vendors. I sincerely hope that this story delivered value to you and that you implement these questions in your search for a DJ/vendor.
If you would like to learn more about the services I provide, or would like to ask me a question regarding this article, feel free to contact me at the links below.
DJ Alex Brown
ceremony and reception
I wear many hats; here's a few you should know about:
Business Owner, Business Administration Degree (Student), and YouTuber.