10 Gorgeous Wedding Hairstyles with Flowers
A burst of flowers in your hair can really enhance your entire look, especially on your wedding day. We gathered the top 10 gorgeous wedding hairstyles with flowers for you to choose from.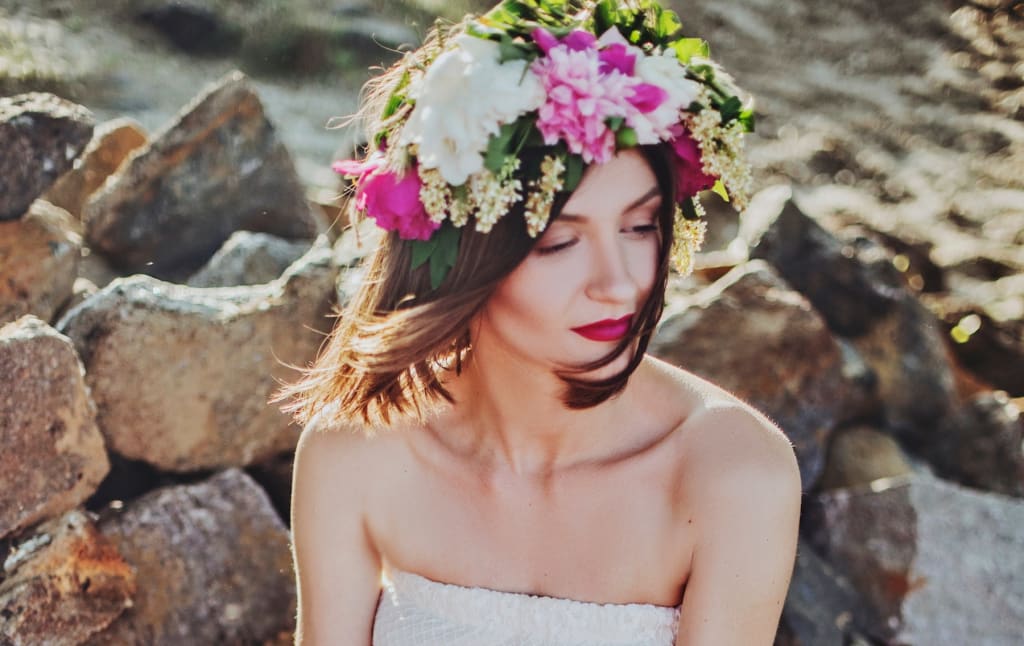 Olenka Kotyk
Summer has officially arrived and that can mean many things, but one in particular: it's wedding season. That day on your calendar has finally arrived and it's now time to execute the best and most memorable wedding day ever.
Some couples have been waiting all year for this to happen, and others have asked for time off months in advance just to attend – it's a pretty big deal! As a bride, you want to look absolutely flawless on your wedding day – perfect hair, beautiful natural makeup, wedding dress, accessories, etc. It can be a lot of pressure when all eyes are on you for the entire time. Even the bridal party needs to look their best considering the cost of wedding photography and all the photos that are going to be taken!
In reality, your hairstyle is just as important as any other element in your wedding. It takes a lot of planning and preparation. Luckily you can look to the best hair stylists on Instagram for some inspiration, but questions still remain. Is it going to be in an up-do? Will you wear a braid? Are you going for the natural look? Either way you decide, you are going to look effortlessly beautiful. However, with a simple touch of a flower, watch as you transform from beautiful to drop-dead gorgeous in these wedding hairstyles with flowers.
Flower Crown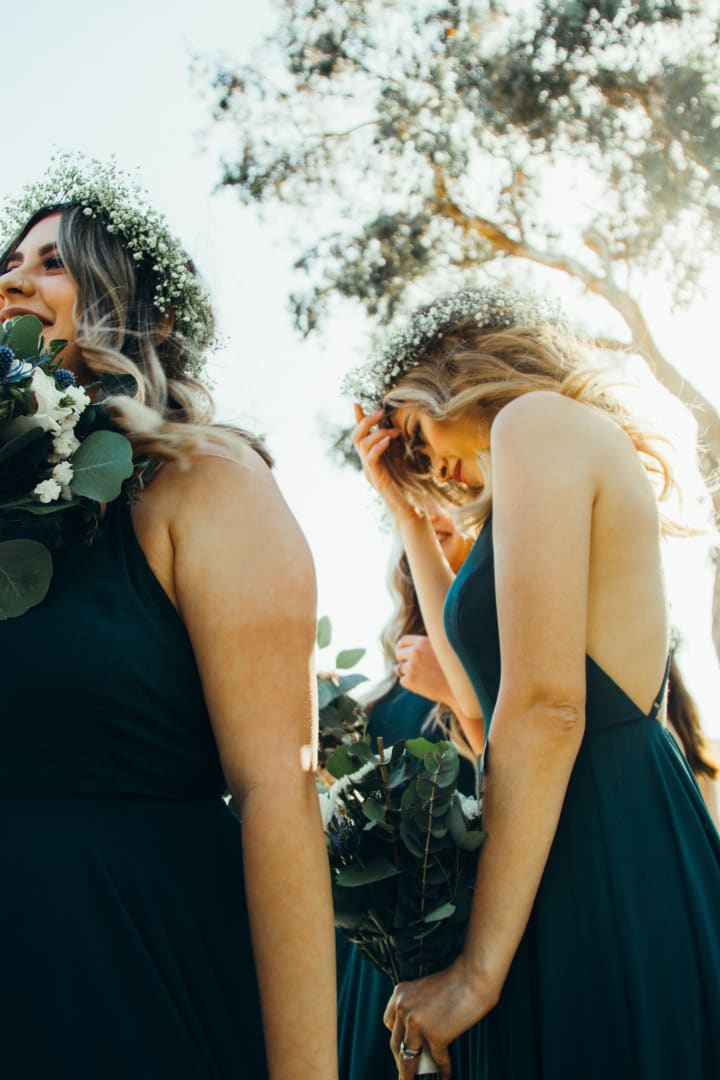 For some reason, the infamous flower crown will always stay relevant during wedding season. It's the equivalent to wearing black, it will never go out of style.
Particularly on your wedding day, you want to add a little more spice to your overall look and a flower crown will do just that. Create your crown to match your dress with some signature white roses, or accent your headpiece with a touch of color. Whatever you decide, all eyes will be on you as you walk down the aisle looking like a princess.
Braids and Buds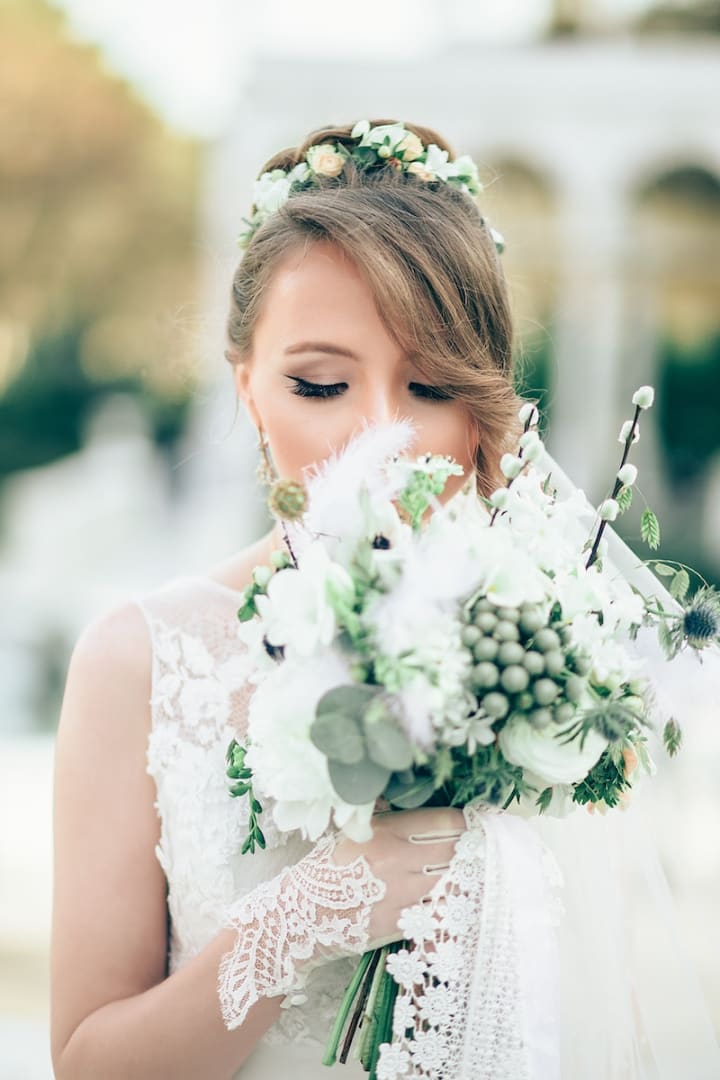 Wear your braids in an up-do, or have them lay gracefully. Choose a burst of peachy roses and some baby breath and strategically place them around your braids for a completed look. Adding the baby breath to your hair will add an extra element to your look and they complement everyone's skin tone as well as hair type.
Loose and Wispy with All-White Flowers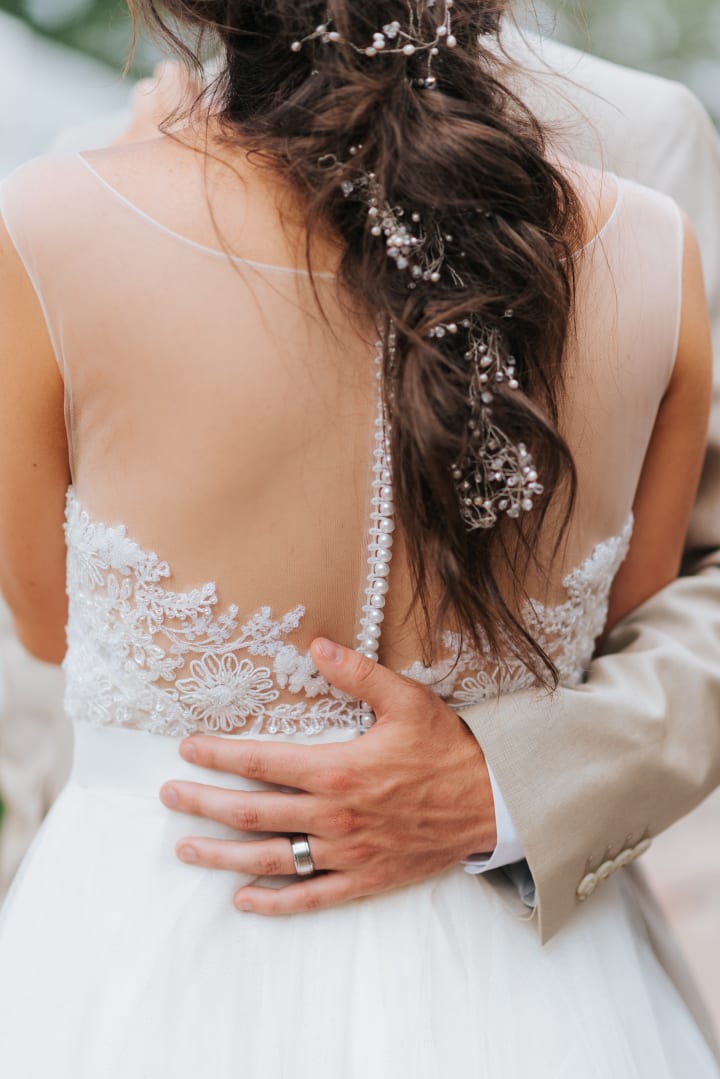 Wearing a braid as part of your bridal hair is a trend that will never die. It is simple, classy and it also keeps hair from staying out of your face, which is a bonus! For those long-haired ladies, a loose and wispy braid added with a trail of all-white flowers will create a soft and romantic look to your wedding hairstyle.
Floral Clip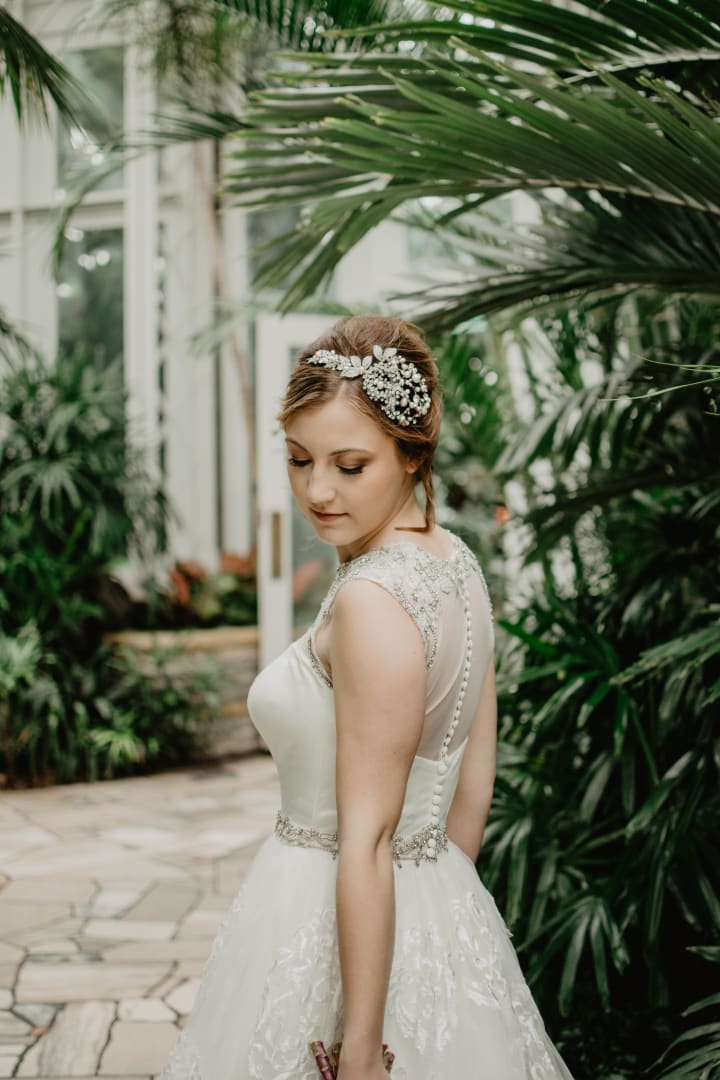 Sometimes it becomes difficult for flowers to stay in our hair, especially during a beachy or any outdoor wedding. The wind becomes a factor and can whisk away any small flower in your hair.
If this is your case, go for a floral clip. Grab some Andromeda and mix it in with some baby breath mimicking an over sized hairclip. Place it over your curled hair or on top of a high pony. You won't have to worry about your flowers flying away and your look will seem effortless.
Ranunculus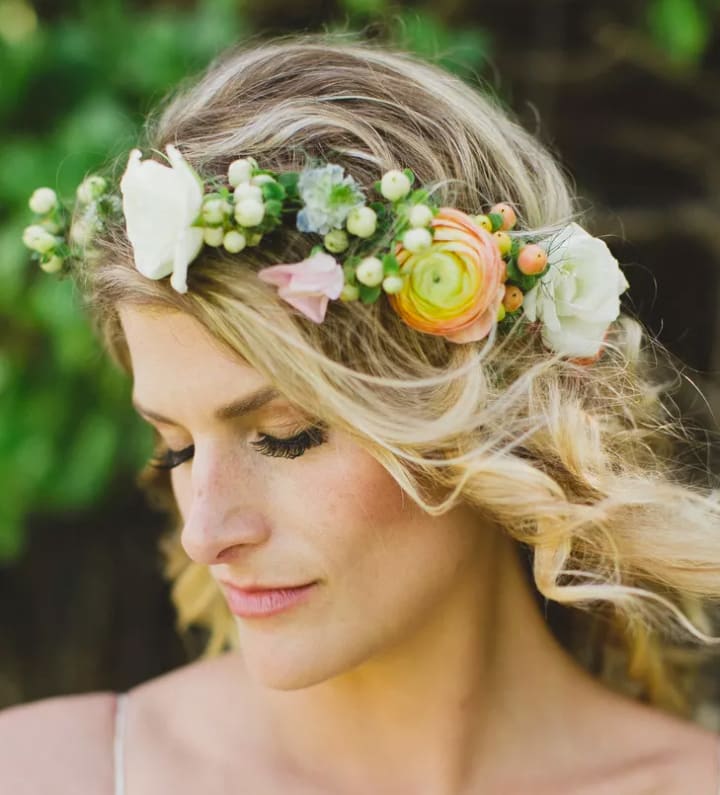 Your go-to pink flower. Pink and white are a match made in heaven. Add a pink Ranunculus to any wedding hairstyle and it will look right at home. Wearing white on your wedding day is a no-brainer, but adding a pop of pink in your hair will accentuate the details and make you look that much more photo-ready.
Flowers in a Veil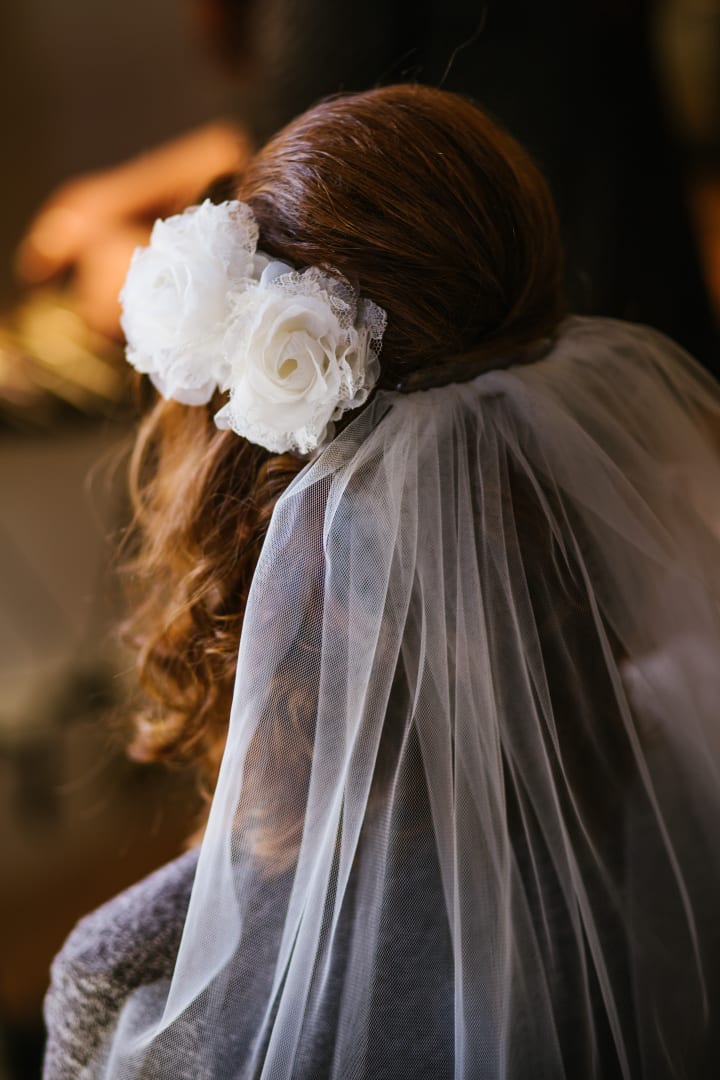 Taking a twist on your expected veil, add two statement-making Magnolia flowers that bridge the gap between your hair and the veil. It can be a floor-length veil or hair length, whichever the bride prefers for her hair accessories. When you add flowers to the top of a veil, it adds contrast between your hair and the veil which makes it seem more picturesque.
Classic Roses in an Up-Do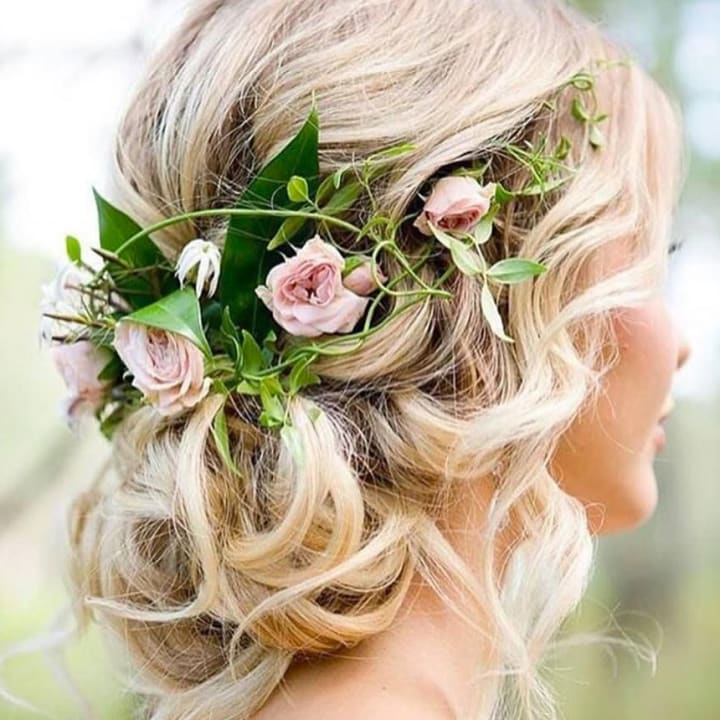 If you're more of a traditional bride, this wedding hairstyle will match you perfectly. Pick out some fresh, cream-colored roses that are medium in size and add them to the top of your pony, bun or scrunch. This is one of the most popular bridal hair options out there, so you can make it your own by adding some greens or another colored flower.
Orchid Bridal Hair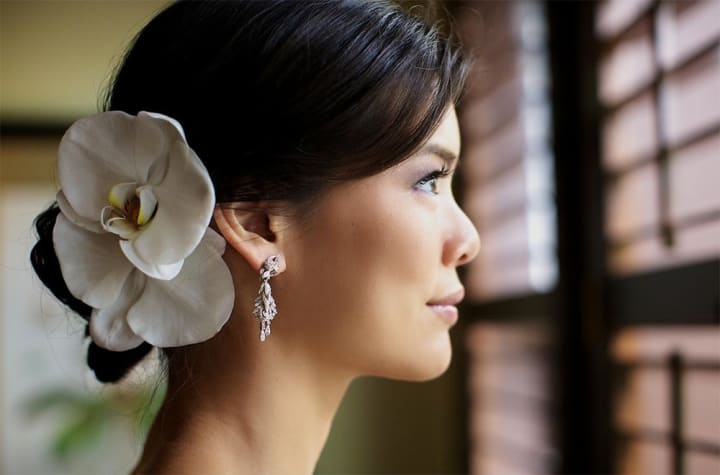 You can never go wrong with an orchid. There are many colors to choose from: white, pink, blue, orange, the list goes on. The great thing about this wedding hairstyle is it is very simple to achieve.
All you need is the orchid and a good sense of where you are going to place it. Usually brides wear it with a low bun, but you can also wear it in a braid or with loose waves behind your ear. It will give you a more tropical look as well as accent your dress.
Baby Breath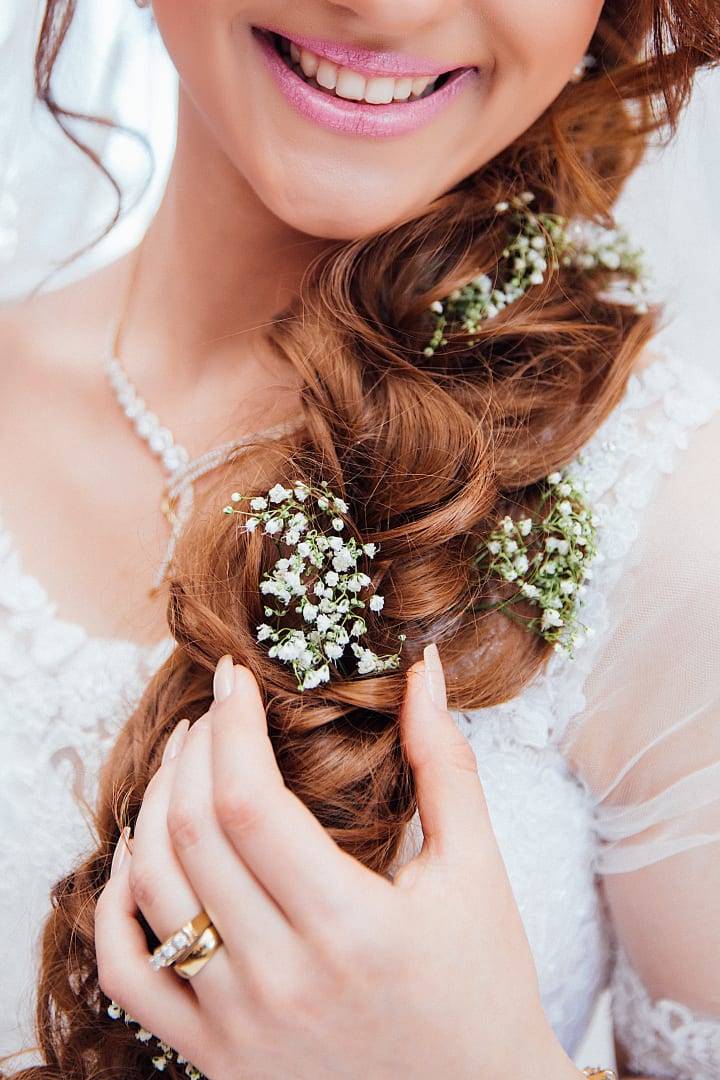 Simply adding a touch of baby breath to any wedding hair will transform your look. Baby breath is inexpensive and easy to find which is why many brides tend to use it during their wedding day.
Place bits and pieces around your hair and allow them to fall into place. If you are going for a simpler look, but still want the freshness of having flowers in your hair, this is a balanced medium.
Long Waves with a Waterfall Braid and Daises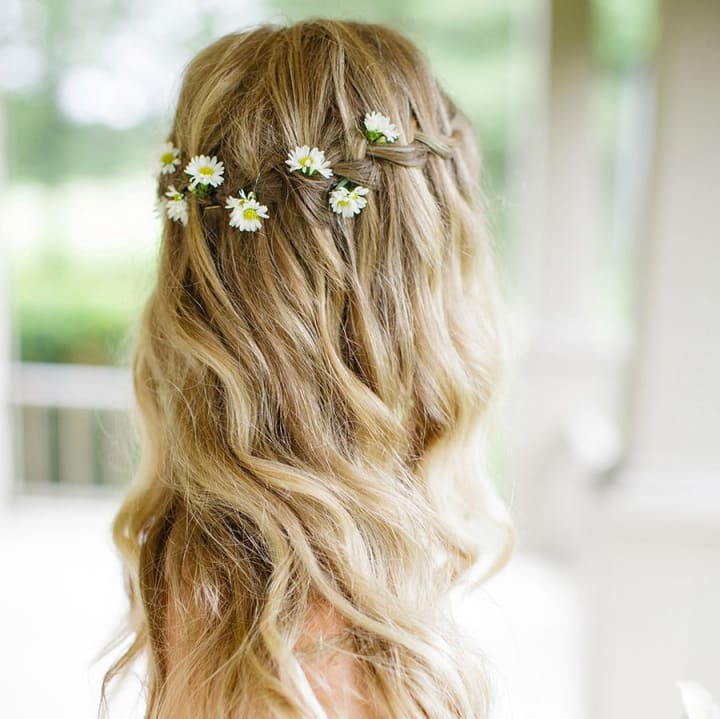 Instead of going for the classic wedding up-do, mix it up a little and go for the long waves. For the most part, it is unexpected and by adding a line of daises, it will give you that extra edge.
Tuck the daises inside your waterfall braid and they will never come out so you will not have to worry about replacing them the rest of the night. These flowers are very simple to work with which is why they are necessary for any wedding hairstyle with flowers.