Workout week 1
The results after week 1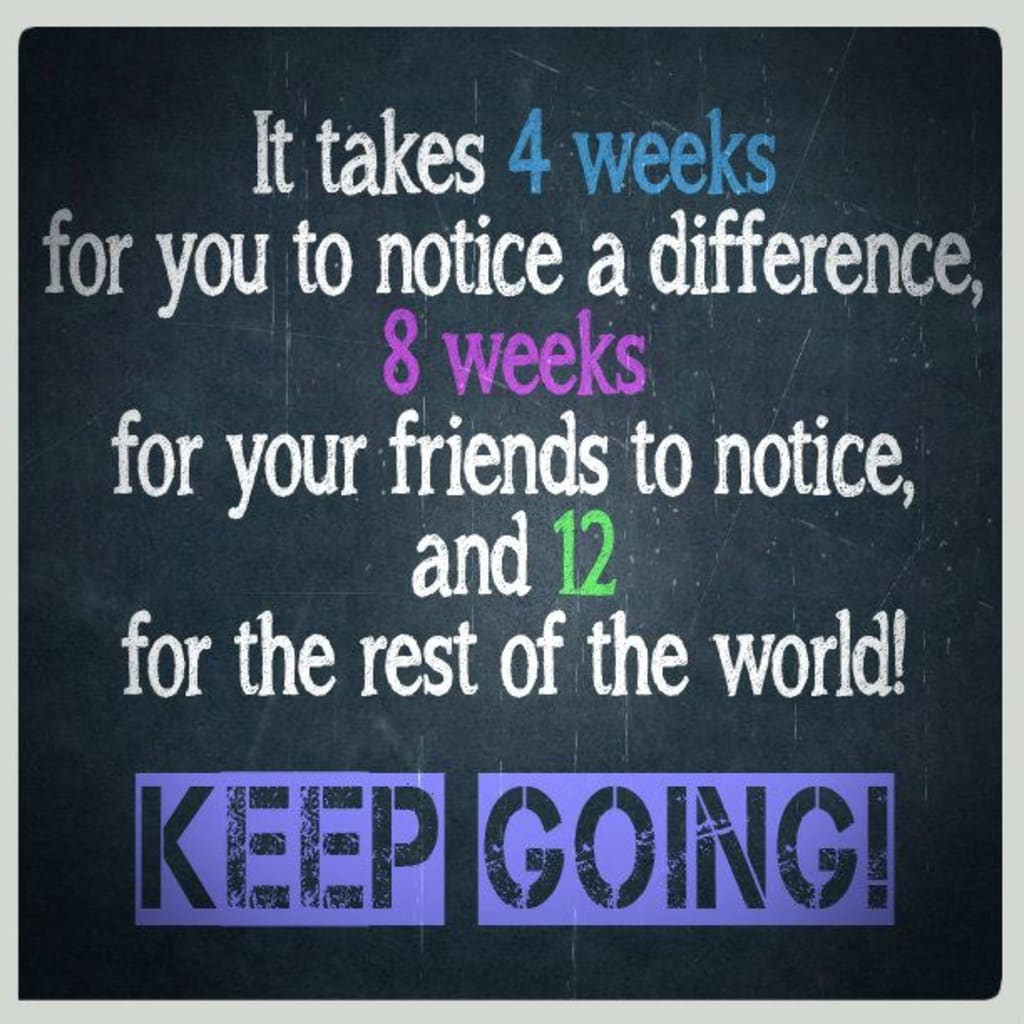 So I recently got into consistently working out. I used to on and off workout and used to be very self-conscious about weight. I am still a little self-conscious about my weight, but working out helps. Since quarantine started I needed things to do, to keep me busy. I realized I wasn't happy with my weight and how I looked. I ended up browsing around trying to find a workout routine that would work for me since some of my other attempts didn't really work out for me. So while browsing around I found the youtube called Chloe Ting. I saw some of her result videos and thought "Why not give it a try?"
So I did...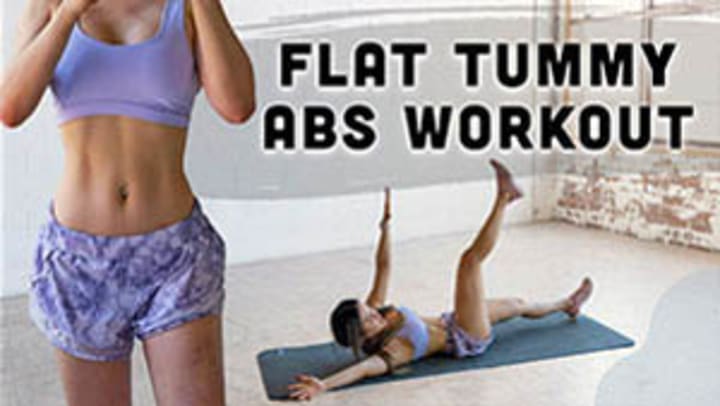 I started on her 28-day flat tummy challenge.
Before I weight 150 pounds.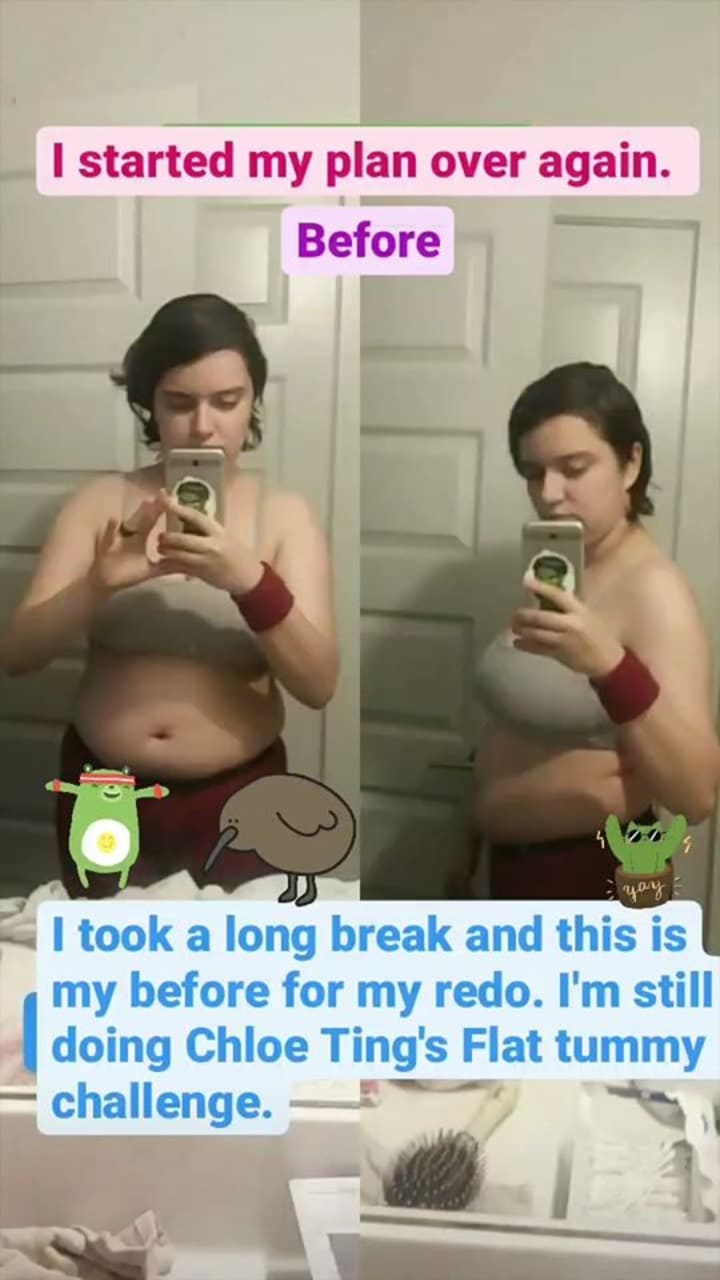 Day 7 I weight 149 pounds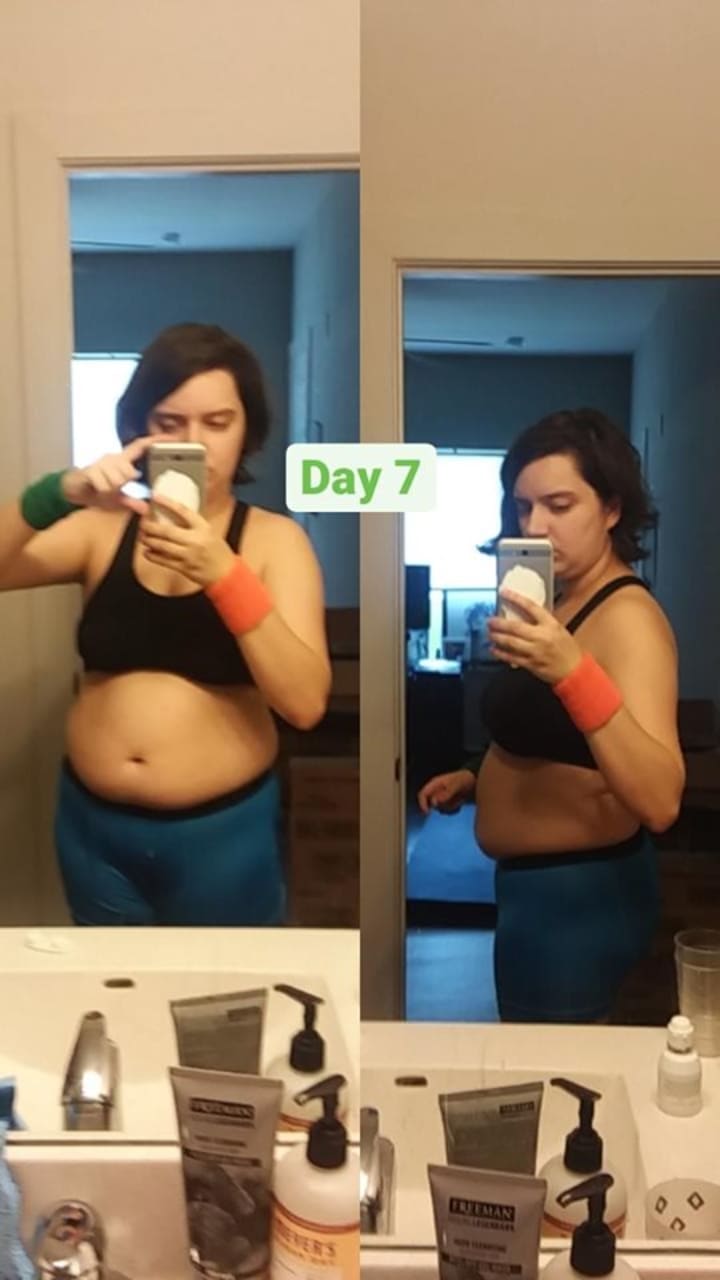 I'm on day 11 at the moment and I can already see some differences. I can feel the muscles underneath my tummy fat. I've lost a pound and I took off about 1/2 an inch on my stomach I know it's not much at the moment but it's still progress. The workouts energize me and keep me going through the day. I enjoy having them in my schedule they motivate me and keep me going.
Day 1 I had a bit of a hard time keeping up and doing the workouts. As time went by some of the workouts got easier so when it came to day 7 and then I got some new workout videos. I started a highlight on my Instagram to help keep me motivated and to keep me accountable for my workouts. I also started logging my workouts so I would still do them, and take the breaks that I need to for my body.
Also, I'm trying to make sure I drink more water. I try to get at least 4 cups of water in my system, I know to be healthier I need to drink at least eight cups of water. I also try to eat healthier, because part of losing weight is working out and the rest of it is eating right. I do have breaks from my diet occasionally so that the cravings for sweets can somewhat be fulfilled.
I know it can be hard to stay motivated sometimes, especially when you don't see much change. But that's also why you celebrate the little things like losing 1 pound or even half an inch from your waist or being able to feel the muscles developing! So keep going with your workouts or even your goals. Because it takes time for things to happen and I think that's one reason I like the quote I used for the cover of this article.
"It takes 4 weeks for you to notice a difference," Everyone's body is different and you won't see results immediately, it takes time it's not like magic there's no spell to make you lose weight or get muscles.
"8 weeks for your friends to notice" You do get to spend a lot of time with your friends so it makes sense for them to notice a few weeks after you've seen results. If you keep with your workouts you'll continue to see progress as well.
"and 12 for the rest of the world. Keep going!!!" I enjoy that it encourages you to keep on going and working to achieve your goals. This quote keeps me motivated and helps me to remember that things don't just appear you have to work for them! I hope this helps to motivate you all through your workout journeys as well.
I'll do an update later on with more progress photos as well as my measurements.
weight loss
Just a beginning writer who also wants to help some people out with some tips and tricks.
A cosplayer and an artist.