What Weighs You Down
Can't Keep You Down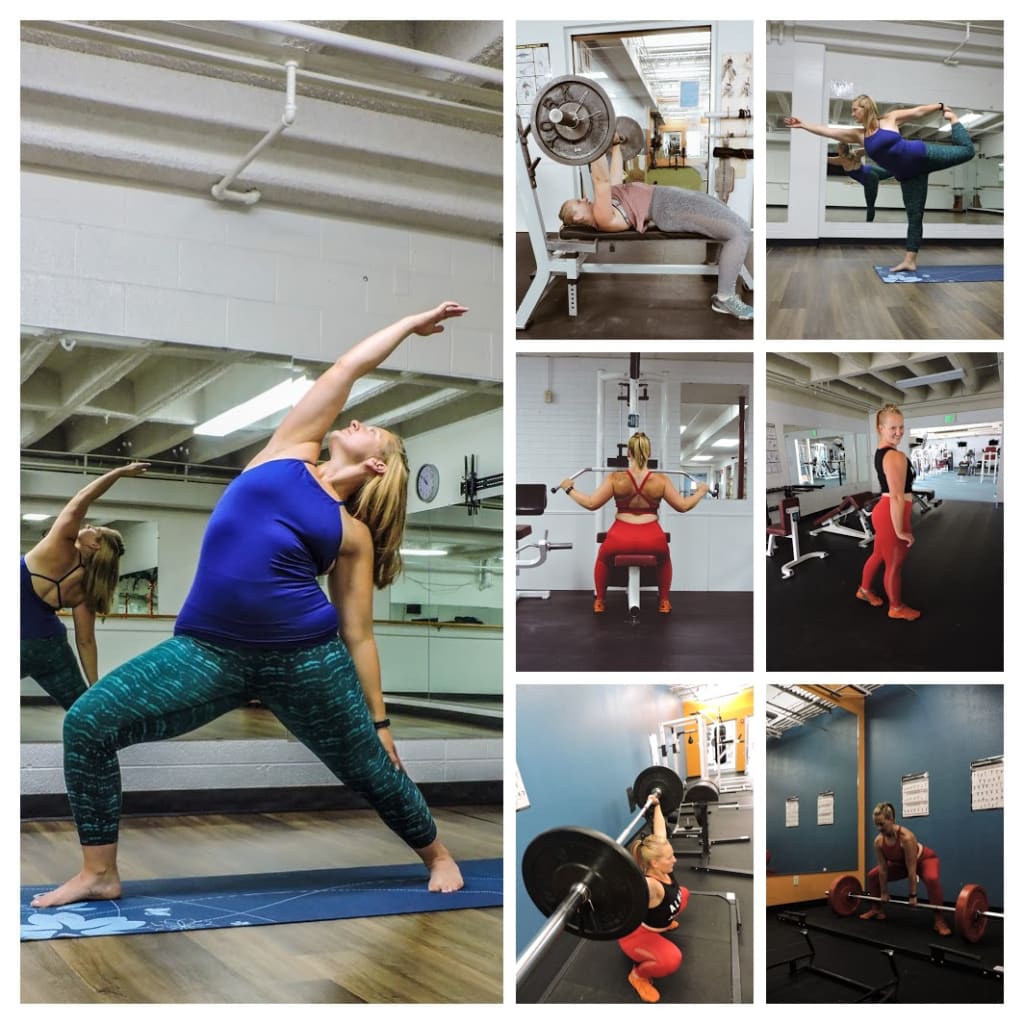 Let's be honest. None of us, not even the most confident of us, are always on the top of our game. Though we often expect ourselves to be. And if there is one thing you hear about in a weight lifting community, it's grit. Defined as courage and resolve, or strength of character. When you are trying to pull a bar twice your bodyweight off the ground or stand it up out of the hole, you're going to need courage and resolve. You're going to need strength of character to back up your physical strength because no amount of physical strength will accomplish that feat alone.
This is a story of grit.
I spend a good part of my life pushing for new PRs. Lifting heavy things and putting them back down is a great joy of my life. It's my favorite form of meditation. For myself, and many others across the world, COVID put a damper on my training. It meant having to change routines, do more bodyweight exercises, and quite honestly, slow down a bit. At first it was good, it gave me the opportunity to include more mobility work and focused training that I should incorporate more regularly. But maintaining strength was hard.
Once I was able to make it back into the gym I got straight to work, at modified weights and reps to ensure a safe and healthy transition. Then I tore a hamstring playing softball and my routine had to be modified again. Nursing an injury made my come back even slower than I hoped. But come back I did.
Before the shut down I was successfully re-comping or building muscle while losing fat. Some people go the route of a bulk - to build muscle quickly, which requires a larger calorie surplus, and cut - to lose fat quickly, which requires a larger calorie deficit. My history with disordered eating made the up and down of a bulk/cut cycle a dangerous landscape for me, so when I discovered body re-composition, I was thrilled.
It meant I could eat just the right amount, and then some at times, and just work. This was when I was finally able to make the mental shift to focusing on building my strength and letting my physique fall in line. I could feed myself for performance, not perception, for the first time in my life. During my come back, I got right back to it. Having maintained throughout the shutdown, once I got back to the gym, everything kicked back in like it had never stopped. I was getting stronger, building muscle. I was getting leaner, losing fat. And I was healthy.
I was feeling myself. And conveniently, I had a friend who was working on building her photography portfolio asking for people to do photoshoots with. It was time for a fitness shoot to show off all my hard work. We got it scheduled. Then life got turbulent, as life does. Lack of staff at work had me working very long hours with little time to train and worse, little time to eat. On top of that, I was stressed, which made it difficult to eat even when I had time.
I had been on a steady decline from 200lbs down to 190lbs over the course of the summer. My goal was 180lbs. That is where I wanted to get and let my body settle for a while. In 2 weeks time, I dropped from 190lbs to 173lbs. Everyday I stepped on the scale and got more and more scared. I was slipping. My old, unhealthy habits were pulling down on me. I needed to find something to grab on to. It was hard though, everyday a new person would pass by, "Wow, have you lost weight? You look great!" It was hard not to let them take up space in my head. I know that each of them was only paying me a compliment, but they didn't know how hard I have worked, to not focus on the physical perception of me. Especially with the idea that smaller is better.
I had my photoshoot. At this point I had found a way to stop losing weight, even gained some back. I had gotten my head in check and was ready to rock. My shoot went well and I was excited to see the results. I knew going into it that I wasn't ripped. I know I'm not a bodybuilder or bikini competitor, just a regular girl with a passion for fitness.
I got my photos back over a month ago. I have not shared them until now. Why? Because I see every perceived flaw. The little bit of love handles, the stomach that's not quite tight enough, the poor form on lifts. It is a hard thing to overcome, your own criticism. It's by no means the first time, nor the last, that I will have to fight my own insecurities.
It took a follow request on Instagram, where I post almost nothing, to snap me out of it. And the unlikely source, a friend of mine who is a bikini competitor. No this isn't a story of fitspiration. No, I don't long to look like her, though she is gorgeous. Instead it brought out the ugliness in me. The envy, the contempt, the rage at a society into which I felt I would never fit. She was this perfect example of what everyone wanted and what I would never be. And I spent 10 minutes being really pissed off. At the world, then myself for blaming the world. Where was my grit? Where was my courage, my resolve, my strength of character?
When we talk about grit in weightlifting, it's usually the mental state of focus to get the weight up, to push through. We often forget that grit plays into more than that. To stay on track with training and eating well when life jumps the tracks. To keep your head when people tell you that as a woman, you're supposed to be a certain way. To remember that you aren't always going to hit a new PR and to keep working. Grit is knowing that life and success is about progress and not perfection.
It was at that moment I decided to share these images of myself. An imperfect me. A me who isn't as tight in places as I want to be. A me who has to be patient with my training in order to let injuries heal. A me who can feel on top of the world and down in the dumps on the same day.
Because as much as it feels safe to have people see me as strong and resilient. To make it seem like I have it all together; I eat well, I workout regularly, and I am obtaining my goals. The truth is, I falter. I stumble, I backslide, hell, sometimes I crash. Chances are, so do you. And that's okay. That's expected.
But always get back up. Start again and push forward. Have grit.
fitness
Sports, fitness, writing, compassion, knowledge, and laughter. That is what I am made of.
Receive stories by C. S. Phoenix in

your feed