What is This Coronavirus?
Even I'm Asking The Question!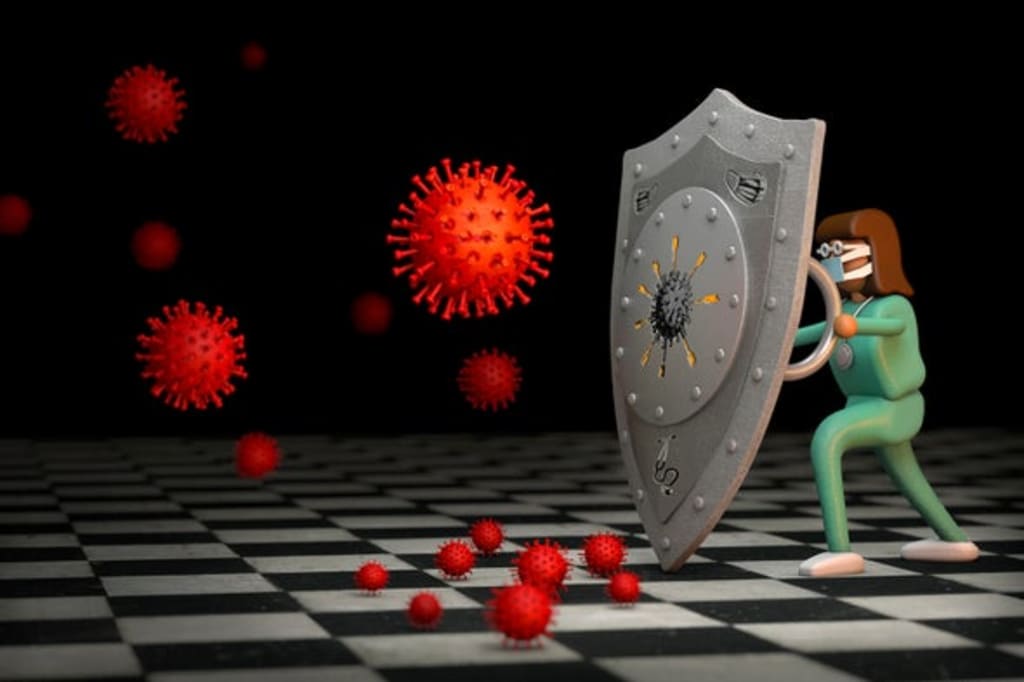 We have heard the words "Coronavirus" and "Covid-19" so much, every single day, for this whole year, that even I'm asking: "what is this virus?"
From my own research, here are some answers:
Where Does It Come From?
It is said that this virus is very close in origin to a 'bat coronavirus', however, there is no evidence that humans catch it from bats. The onset of symptoms were first noticed in China in early December 2019. It is a respiratory virus which can spread through droplets when an infected person coughs or sneezes (hence, always wear a mask outside and on the buses, etc.) It is not known to spread through food as 'cooking' will kill the virus. Washing the hands thoroughly before and after cooking is advised.
So, What Are The Symptoms?
High temperature, a new and continuous cough and a change or loss to the senses of smell and/or taste. This is interesting = the range of symptoms can be from a mild illness and pneumonia, with a severe fever, cough, sore throat and headaches. In very severe cases, difficulty in breathing can occur.
DO NOT PANIC!
Follow The Guidelines We're Given by the Officials and We Should Be Safe!
If you feel you 'may' have these symptoms = self-isolate (for 10 days) and arrange to be tested.
HOW?
Book a visit to a test site (google online which is nearest you) or you can order a home test. You can call 119 if you are in England, Wales or Northern Ireland, 0300 303 2713 if you are in Scotland. Lines are open 7am to 11pm. The test is a simple swab to the inside of the nose (yuck) and the back of the throat.
If you are 'worried' you may have symptoms = England: NHS 111 / Scotland: NHS Inform / Wales: NHS 111 Wales. Anyone can get this test but remember if you go abroad, you may have to pay for it.
"I've Got Coronavirus --- What Will Happen to Me?"
A mild case can last for two weeks, however, if it is more severe it may take up to six weeks or more to recover. Most people "WILL" recover from coronavirus but there have been extreme cases where the person has died = "about 1% of infected peopled worldwide will die from the disease."
Rest and drinking plenty of fluids is the best 'medicine.' However, the doctor may suggest over-the-counter medication. In 'severe' cases, the person is taken into hospital.
If you are diagnosed and live with other people (family / students / sharing), stay in one room and if you need to move to another room (the toilet, for example) use a face mask. Keep the house / room as clean as you can and do not share personal items (dishes, bedding, towels, etc.).
"I Feel Better --- Can I Go Out Now?"
Follow the advice from the doctor! If you have had three days without fever + it's been 'at least' ten days since the first symptoms --- you can go out --- but please be sure "Yourself" that your symptoms have improved and that you are feeling better.
It is amazing how much advice there is on 'Covid-19', a lot of my research here comes from online --- from the NHS and GOV.UK.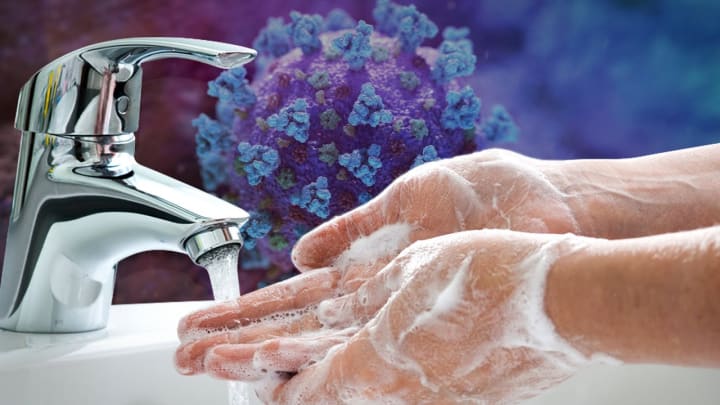 Here are three simple things that we can do personally to help protect ourselves and others around us:
1/ wash your hands --- a lot!
2/ wear a face covering (especially in enclosed spaces)
3/ make space --- stay at least two metres apart or one metre if you are wearing a face covering.
It is crazy how this virus has basically 'shut down' the whole world, as it seems that every country has been infected with it. The World Health Organization have declared it a 'pandemic.' 188 countries (and more) have been affects by this pandemic, each country trying to deal with it the best way possible.
How Has The Coronavirus 'Reshaped' Our Lives?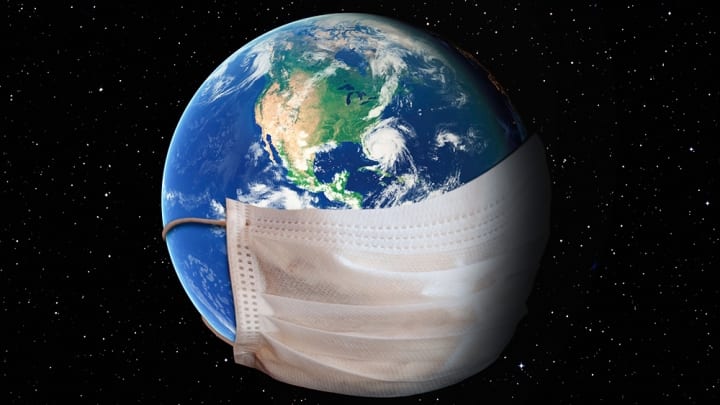 The whole of the United Kingdom shut down for quite a few months, from shops to schools to hospitals and for these same months we were 'encouraged' to stay indoors except for essential journeys. Families could not visit families, friends could not visit friends. I personally missed my weekly coffee at Starbucks with my sister as it was the only time we had to catch up (and we are looking forward to getting back to it).
Technology and the computer have really been 'the stars of the show.' We as a family did the online food shopping, and many have learnt to Skype, although I am going to need a couple of new adult colouring books and some new reading books. Many have taken advantage of the extra time and done some online courses and (it has even been on the news) some have even learnt to play a musical instrument.
Covid-19 has stopped us in our tracks and we're having to learn a whole new way of life. I think for me personally, I have learnt to appreciate being with my family and friends and no longer take it for granted that I will see them.
As the human race, perhaps, we are learning to slow down and look at and appreciate life for what it really is. After all, we do live on a very Unique and Beautiful planet --- The Earth!