What is Sleep Apnea and How to Know You are Suffering from It?
How to Know If You are Suffering from Sleep Apnea?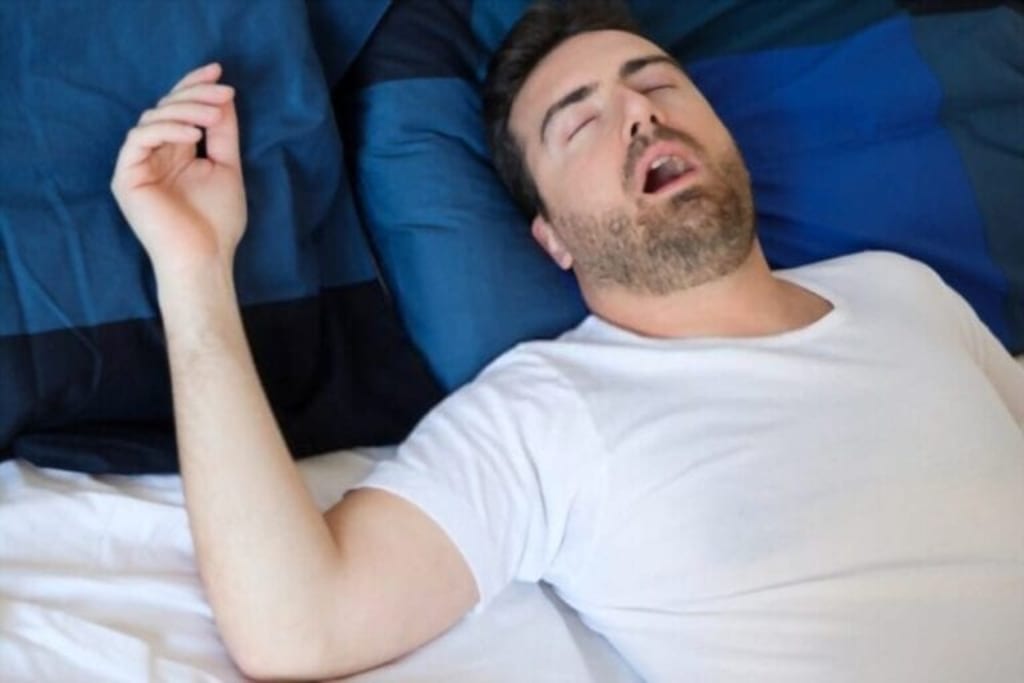 Sleep Apnea
Sleep apnea is often described as a silent killer by many specialists around the world. Every person needs to have a good night's sleep. Without it, functioning for the whole day will become pretty difficult for anyone. But if you are not getting the proper sleep and often waking up feeling suffocated or gasping for air, then maybe you have sleep apnea. And you need to seek medical attention right away.
How Dangerous is Sleep Apnea?
Sleep apnea is a pretty common sleep disorder. But every year around 20 million suffer from this problem and at least 80% of them remain without being diagnosed. you have to remember that the right diagnosis of sleep apnea can not only improve your sleep pattern but also can save you from any future complications that you will get to read about in this article.
Sleep Apnea comes from the Greek word "Apnea" which means without breath. When you are suffering from sleep apnea or specifically obstructive sleep apnea, you will feel as if there is an obstruction that is not letting you breathe normally. When you sleep your body relaxes and the soft tissues of your throat and tongue collapse on the upper airway, effectively blocking it. As a result, you will wake up gasping for air multiple times when you are sleeping.
Treatment of Sleep Apnea
For sleep apnea, the most common treatment is getting a CPAP machine with a mask that will supply oxygen to your lungs when you sleep. But if your situation is pretty severe, you will need surgery. The most common sleep apnea surgery in Cornelius, Charlotte, Huntersville, Mooresville, Statesville is UPPP or UvuloPalato Pharyngo-Plasty which is performed at the back of the palate and your throat. There is another similar procedure LAUPP or Laser-Assisted UvuloPalato Pharyngo-Plasty is done too.
But for this part, you need to know whether you are suffering from sleep apnea or not so that you can seek sleep apnea treatment from a clinic fororal and facial surgery. Look at the following signs to know about it.
Signs that You Have Sleep Apnea
• Snoring is the most common sign of sleep apnea. As there is an obstruction in the airway, the air will be restricted and that is why you will snore. Pay attention if your partner is complaining about it or if this has become the butt of the joke in your family.
• If you are feeling to be choked while sleeping, this will indicate frequent breaks in breathing. You might or might not wake up for this.
• Generally, anyone needs eight hours of sleep to function properly. But if you are not getting enough sleep even after being in bed for a long time, you will feel fatigued the next day. This is often a huge sign that a patient is suffering from sleep apnea.
• Obesity is often triggered due to a lack of sleep. If you follow a proper diet and yet you put on weight, it is time to dig deeper.
• Mood swings and depression can be signs that you are suffering from sleep apnea.
Underrated Consequences of Sleep Apnea
Because of sleep apnea, you might suffer from more problems too which will include:
• High blood pressure
• Stroke
• Heart diseases
• Diabetes
• Depression
Start searching for sleep apnea treatment near me in Davidson, Kenansville, Concord - North Carolina and get in touch with a reputed oral and maxillofacial surgeon who can offer you the right treatment for your condition.
advice
Dr. Richard Rolle Jr. is an oral and maxillofacial surgeon with 30 years of experience. He is also the founder of Rolle Oral and Facial Surgery. He is an expert on wisdom tooth removal, dental implants and dental bone grafting
Receive stories by Dr. Richard Rolle, JR. in

your feed