What is Pulmonary Fibrosis?
Pulmonary Fibrosis Awareness Month Set to Increase Understanding of Largely Unknown Disease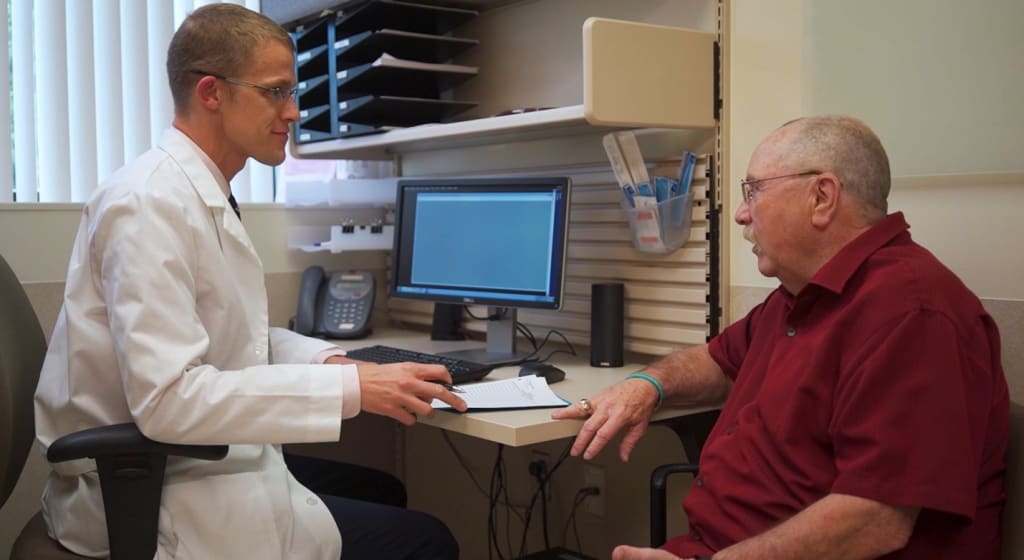 It's important to learn as much as you can about PF, so you can take proactive steps to start conversations with your doctor.
September is Pulmonary Fibrosis Awareness Month (PFAM), the perfect time to increase understanding of pulmonary fibrosis (PF), including symptoms, risk factors and treatments. With a lesser known disease like PF, advocating for your health is crucial. It's vital to learn as much as you can about PF, so you can take proactive steps to start conversations with your doctor. On behalf of the Pulmonary Fibrosis Foundation (PFF), I'm here to answer important questions associated with PF.
What is PF?
While this group of conditions is largely unknown, more than 200,000 Americans are currently living with PF, a progressive, debilitating lung disease. In simple terms, PF is scarring in the lungs that, over time, can destroy the normal lung and make it hard for oxygen to get into the blood.
What are the symptoms of PF?
There are three main symptoms of pulmonary fibrosis – shortness of breath, a persistent, dry cough and fatigue – yet, 86% of Americans are not aware of the symptoms, according to the PFF*. It can be difficult to diagnose PF because many symptoms are similar to those of other illnesses. If you have two or more of these lingering symptoms, they should be taken seriously, and you should speak with your physician.
Who is most at risk for PF?
While anyone can develop PF, it is more likely to occur in those over the age of 60 and those with a history of smoking, putting millions of Americans at increased risk for the disease. Other risk factors include: a family history of pulmonary fibrosis; use of certain medications such as chemotherapy and amiodarone; a history of radiation treatment to the chest; environmental and occupational exposures, including indoor mold, birds or asbestos; and those related to autoimmune diseases such as rheumatoid arthritis or scleroderma.
Is there a cure?
Currently, there is no cure once scarring has begun, but there are number of effective therapies for PF, including supplemental oxygen, prescription medications, pulmonary rehabilitation and lung transplantation. Early diagnosis is key to maximizing treatment options. The PFF is mobilizing people and resources to provide access to high-quality care, as well as leading research for a cure so individuals with PF will live longer, healthier lives.
For more information about PF, please visit www.AboutPF.org. To learn how to spread the word for Pulmonary Fibrosis Awareness Month, please visit: https://www.pulmonaryfibrosis.org/get-involved/pf-awareness.
*PFF National Awareness Survey 2020: https://www.pulmonaryfibrosis.org/docs/default-source/marketing-brochures/pff-national-consumer-survey-report---for-review-updated-2-19-2020.pdf?sfvrsn=c479c8d_0
About the Creator
Sr. Medical Advisor for Research/Health Care Quality for the Pulmonary Fibrosis Foundation; Assoc. Professor of Medicine in the Division of Pulmonary Sciences & Critical Care and Dir. of the Interstitial Lung Disease Program at CU Anschutz.
Reader insights
Be the first to share your insights about this piece.
Add your insights