What Do You Need to Let Go Of?: A Tarot Reading🔮🔆
What could be holding you back?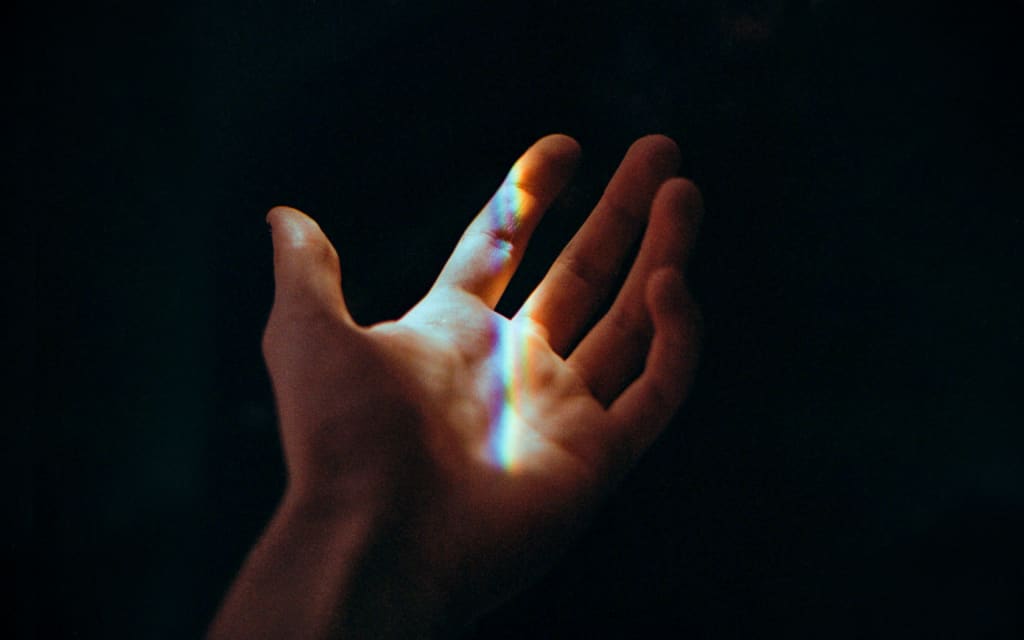 Thank you so much for checking out my readings! I have a podcast by the same name (Candlelit Tarot) where I post twice a week and give my insight to those who need it. You can always contact me for readings, [email protected] I appreciate any donations/tips as well $candlelittarot. I understand that Tarot is not for everyone and I appreciate your kindness.
This is a topic that stood out to me because sometimes we all get so wrapped up things that have happened to us in the past, that we tend to forget how good our present is. Living in the moment is so important, loving those around you and understanding that you are where you are for a reason, you might not know it, and that's okay... Without further ado...
What do you need to let go of?
THREE OF CUPS
The Three of Cups represents celebrations, friendships, and communities. Maybe there is a friendship that you are needing to let go of. Maybe there are certain organizations, or maybe even a workplace that you are outgrowing. This is something that you feel and something that you know is true. Sometimes people grow in different directions and that's okay, it's good to take these situations as learning lessons and continue to make better decisions for your future.
THE DEVIL
This does not actually mean to let go of the Devil, this is more on the lines of bad habits. Things that you may be struggling with that you know you don't need to be doing, this could be over/under eating, drinking, smoking, etc. You know that these habits do not serve you well and can cause health problems. Just know that this is your life, you do not have to continue to do these addictions. Also, pretending that there is not a problem, when you know that there is, is something that affects your character. You have so much to look forward to, your body loves you! So, love it back!
EIGHT OF CUPS REVERSED
The Eight of Cups represents the feeling of wanting to escape when upright, when reversed this card means hopelessness and walking away. It does seem like there is a lot that you could be walking away from, but you are choosing to stay comfortable. Some of us get in such a routine of doing what we have been doing, that the thought of changing that can be so scary, we stop ourselves from thinking otherwise. If you are wanting a different lifestyle, if you are wanting change, then move away from the things/people that are preventing you from your happiness. Some of us get in relationships and we believe that it is the other persons job to make us happy, but our happiness is up to us and what we do on a daily basis. I believe that you have the potential and the guts to break this cycle. You don't have to do what's comfortable.
FIVE OF WANDS REVERSED
The Five of Wands Reversed represents conflict and avoidance. So if this is you and your situation, the eight of cups in reverse was saying you want to walk away, this card is here to remind you to stop avoiding those feelings. Stop pushing your feelings to the side to make others happy. Stop pushing your feelings to the side because it will create conflict. Maybe that is what is needed! Some arguing! Let some things off your chest so you can feel better. This whole that you could be feeling in your chest; you could be trying to fill it with those bad habits. Stop. You are better than this, your feelings matter, you matter. Do not live your day by day tip toeing around just to please others. It's time to please yourself!
TWO OF SWORDS
The Two of Swords stands for choices, blocked emotions, stalling, etc. There are some decisions to make, will you sit and watch your life go by? The beautiful life you could be living, just because you do not know how things will be in the future. The future is constantly changing and we are constantly evolving, do not let another person tell you "You shouldn't do this because.." "You should wear this instead..." There are so many people that give their opinions when it is not needed. Does anyone ever ask you want you want? Does anyone ask you what you need? If you want things to go more of your way, if you want to make your own choices, and you want to do whatever it is that you want, Why don't you? You are worthy of everything! The choice is yours.
Sending you all love and positivity🌞
*My readings are for entertainment purposes only, you and only you are responsible for the decisions you make.*